UFC 249 Sleepers and Value Bets – Wins for Pettis, Ngannou, and More

The best UFC 249 longshot bets, sleepers, value bets… whatever way you want to phrase it, there are some great odds and bets for the fights this Saturday, May 9.
Our recommended UFC betting sites have some awesome markets right now that you should seriously check out. But if you're planning on looking for the best value odds on the card, I have four strong tips for you below.
UFC 249 is absolutely stacked with quality fights and plenty of betting opportunities for those who care to look for them. With that said, my focus today is on UFC 249 sleepers and value bets. So if that sounds up your alley, let's get down to business with an interesting rematch seven years in the making.
Pettis to Beat Cerrone in Round 1 (+350)
Donald Cerrone is as tough as concrete shoes, but he has a tendency to take a while to warm up in a fight.
This habit has led to first-round losses against Conor McGregor, Justin Gaethje, Darren Till, Benson Henderson, Rafael dos Anjos, and a certain Anthony Pettis. To say this will be at the forefront of Pettis' mind on Saturday night is akin to pointing out that cows like grass.
Pettis' slamming roundhouse to the body in their first fight back in January 2013 stopped the contest after just two minutes and thirty-five seconds of the first round. It was the first of seven stoppages due to strikes that Cerrone would go on to suffer, but one that will certainly call for a little revenge.
It's not that I don't see Cowboy having the minerals to beat Pettis, because I rate his chances very highly. It's just that, well, following three early TKOs in a row — with two of them happening in the first round against McGregor and Gaethje — Pettis will aim to follow the blueprint he created more than seven years ago.
Cerrone's chances of winning this fight improve the longer it goes on. Pettis, however, will be aiming to blitz him from the very first bell. So, it's to Cowboy to survive what I see as an early onslaught by Showtime, or he could very well pick up another early stoppage.
Odds of +350 on Pettis to beat Cerrone in the first round are excellent value. 12 of his 22 wins have come by first-round stoppage, and even though it has been a while since he has done it in one round, there is a great chance that could change against Cowboy on Saturday night.
Waterson to Beat Esparza (+137)
When betting on an MMA bout where you cannot separate two fighters, it's always a good idea to go for the underdog.
That's a solid piece of advice for you right there. But even though this is a tough fight to call, I still see Waterson as the better of the two. So, if a bookie is going to offer me plus money odds on the Karate Hottie beating the inaugural strawweight champion, I'll gladly take them.
The way I see it, this one is going to the judges' scorecards. In a combined 45 fights, these two have registered a measly six KO/TKOs. That said, both Waterson and Esparza are very tough ladies and have only been stopped on the feet a combined three times.
Waterson went the distance with former dominant 125-pound champion Joanna Jedrzejczyk back in October and showed her mettle across those five rounds. She had previously dispatched of Courtney Casey, Felice Herrig, and Karolina Kowalkiewicz to register a three-fight streak prior to that loss.
Esparza left both Alexa Grasso and Virna Jandiroba in the mud last year and will be keen to get off to a flying start in 2020. Both ladies will be aiming to push themselves into contention for a title shot this year, but the loser will take a big step backward.
Waterson had the edge here. I also like the odds.
Ngannou to Beat Rozenstruik in Round 2 (+450)
Francis Ngannou is a terrifyingly powerful heavyweight that some think will meet his match on Saturday night in the form of Jairzinho Rozenstruik.
Unfortunately for the unbeaten Surinamese wrecking ball, I don't. Not that he will care a single iota what I think, of course. And you know, I wouldn't be too keen on giving him my opinion to his face…
There is no doubt that Rozenstruik is a scary prospect himself. He can cause Ngannou problems, sure, but I don't see him winning this fight. If anything, he would be doing very well to take this bout to the second round. And guess what? I think he will do just that.
Now, making it to the second stanza against the Cameroonian knockout king might not sound to you as much of an achievement. But let me tell you that it is. For perspective, Ngannou's last seven victories have come by way of first-round KO.
Enough said.
The likes of Junior Dos Santos, Cain Velasquez, Curtis Blaydes, Alistair Overeem, and Andrei Arlovski have fallen in the first round to the power of the African, proving he is no tin can crusher.
Rozenstruik also put away Arlovski in the first round but was seconds away from losing on the cards to Overeem before knocking him out with one of the most incredible punches of the decade. Impressive, sure, but I don't see him doing the same to Ngannou.
The odds of Ngannou winning this in round two are +450. Very nice value, indeed.
Stephens to Beat Kattar (+197)
My final sleeper might come as a bit of a surprise to you. Personally, I'm not sure why Kattar is being touted as too much for Stephens, as I think he could be a very tough test for the Bostonian.
Stephens (7) is ranked two places higher in the official UFC featherweight rankings than Kattar (9) but is the underdog in this fight. While he has had his moments in the UFC, Stephens has developed a reputation as something of a journeyman over the past couple of years.
And that is understandable. On paper, he represents a good opportunity for Kattar to push himself up the ladder. Stephens' last win came against Josh Emmett in February 2018. Since then, he has dropped losses to Yair Rodriguez, Zabit Magomedsharipov, and Jose Aldo.
Those three guys are top draw. Kattar knows that and can vouch for Magomedsharipov as he lost to him in November, which brought his record in the promotion down to 4-2.
While Kattar is a talent, he has not beaten top competition in the promotion. At least yet. Stephens is no joke and will be happy to stand and trade with him. The UFC veteran packs a punch and is a dangerous fighter to sleep on.
I expect Kattar to want to take the action to the center of the cage. His style is heavily based on striking, so it should be no surprise to learn that he has a 0% submission attempt average in the promotion.
Stephens can stop Kattar. But I think odds of +197 are strong enough to back him to win, regardless of the method of victory.
UFC 249 Value Bets – Worth a Shot?
That just about ends things on the UFC 249 sleepers and value bets front.
I'm confident the four bets above are all worth a shot, but whether you agree or not is up to you. At the very least, I hope that I have justified why these bets could make you some money on Saturday night.
I have previously looked at the best UFC 249 bets, so take a look at those if you want some strong and sensible markets to bet on. However, the bets above come with bigger and better odds without having to cover major risks. A good deal, I would say.
With the sheer level of competition on the cards this weekend, UFC 249 should be one to remember. It probably goes without saying, but don't forget to keep your eyes our UFC betting blog. There, you can get your hands on stuff like the best Ferguson vs. Gaethje odds, as well as predictions for the winners of all UFC 249 bouts.
Enjoy the fights!
AUGUST
Casino of the Month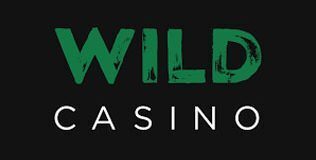 Welcome Bonus
250% up to $5,000
Read Review
Visit Site