UFC 205 Odds: Conor McGregor vs. Eddie Alvarez Prediction
The baddest man in the UFC is back at it again in just over a week, when Conor McGregor takes on Eddie Alvarez at the much anticipated UFC 205 at Madison Square Garden in New York.
If you're looking to bet on this fight, we won't waste your time with our analysis (keep reading for that below). Here's the skinny:
Odds: Conor McGregor (-120) vs. Eddie Alvarez (+150)
Our Pick: McGregor
Why: The Notorious is a madman on a mission and simply won't be denied.
Place to Bet: Bovada
The pick rolls with the odds and seems pretty straightforward, but there are still some things to consider. For one, Alvarez has poked the bear:
Needless to say, these two don't like each other very much.
What we do know for sure is that a win here gets Conor McGregor two title belts. He'll have to drop one and from there decide which weight class he plans on regularly fighting at going forward. Of course, he has to win first – something Eddie Alvarez promised wouldn't happen.
We think it will, but there are two sides to every UFC battle. Let's explore both possible avenues as we detail why Conor McGregor will notch win #21 on November
12th at UFC 205.
Why Conor McGregor Wins
While we like The Notorious to get the win, a lot goes into this huge showdown at UFC 205 and as you can see, Vegas doesn't exactly figure it to be a landslide victory.
The win would give Conor McGregor just two victories in a row, as he earned a Decision over Nate Diaz in his most recent bout, following a tough loss to Diaz months prior.
McGregor comes in at a staggering 20-3, with his rear-naked choke submission to Diaz being his lone defeat in his last 16 trips to the Octagon.
During that impressive stretch, McGregor has taken over the UFC, whether it be financially, via celebrity or sheer dominance in the featherweight division. He's taken down big names such as Jose Aldo, Chad Mendes, Max Holloway and the aforementioned Diaz along the way, all while showcasing exceptional striking ability, powerful punches and the ability to withstand a beating.
McGregor's biggest asset is his ability to back up his loud mouth, as he simply is not a guy to be messed with standing up (17 knockouts) and he's also developed an uncanny ability to develop his game on the fly.
Following the stunning loss to the bigger Diaz, many felt McGregor was unable to adapt his game or go the distance with a more physical fighter. Neither were to be the case, as McGregor paced himself, picked his spots and ultimately played for a Decision that he rightfully earned.
Eddie Alvarez is no joke. He's more experienced than McGregor, he boasts even more high profile wins and he competes in the lightweight division, where speed, quickness, athleticism and reaction timing are a little more prevalent.
Suffice to say, McGregor's ability to adapt to his opponent, both before and during the match could be put to the test.
The simple reality is this: McGregor is a masher and very few fighters in his weight class can compete standing up. If this fight is about hands and contact, McGregor wins easily. His big concern will be Alvarez's solid floor game. If this one gets to the canvas…
Why Eddie Alvarez Wins
That's the story for Eddie Alvarez, who is a fairly versatile fighter and is without a doubt the superior worker on the ground.
Alvarez is an extremely accomplished fighter and seriously experienced and dominant in his own right. He enters this huge match at Madison Square Garden to defend his freshly minted lightweight title, which he earned by taking out Rafael Dos Anjos. That win alone is a big resume booster, as he's been highly productive en route to a 28-4 MMA record, but lacked some truly impressive wins.
It's worth noting, of course, that of Alvarez's four career losses, just two have come in his last 15 fights, and those came to impressive fighters, Donald Cerrone and Michael Chandler. Aside from those two defeats (Cerrone's by Decision), we haven't seen Alvarez eat a loss since 2008.
The obvious advantage for Alvarez is his floor game. McGregor isn't nearly as skilled on the ground, either with pulling off submissions or countering them. Alvarez could have a real leg up in this meeting if he can get McGregor to the ground.
But, his versatility in general may be all he needs to stage the upset. Alvarez has the edge on McGregor on the ground, but this guy just flat out finds a way to win. He can stand toe to toe with the toughest brawlers, he can take advantage of your weakness or he can outlast you and get a Decision.
The beauty here is that McGregor isn't that superior as a striker and it is still highly possible Alvarez decides to keep this fight standing up. Regardless, how the fight goes could easily be dictated by Alvarez, as he can control the fight with his ability to expose any of McGregor's flaws on the fly.
Ultimately, if this fight goes to the floor, that's probably how Alvarez finds a way to pull this one out. Of course, with 54% of his fights ending with a KO win, standing up and showing McGregor who is boss might work out, as well.
Conor McGregor vs. Eddie Alvarez Prediction
Eddie Alvarez has come at McGregor pretty hard, stating publicly that he's not a champion fighter and that he can't consistently go the distance.
It's tough to back that up, seeing as McGregor just did that against a bigger fighter in Diaz and quite honestly, simply hasn't needed to go the distance for much of his career.
The Notorious is just that good. In the past he's had some slip ups when the fights get taken to the ground (all three of his losses have come by submission) and that's come to fruition for two reasons: his ground game isn't nearly as good as his striking and he's been slow to react and adapt to his opponent.
It looks like he fixed that against Diaz and now against a fighter more his size, McGregor can go back to mashing faces like he's more accustomed to. McGregor ultimately is the superior stand up fighter and can dish out a beating just as good as he can take it. Considering Nate Diaz couldn't beat him down in two fights, it's a mild stretch to think the small Alvarez will somehow beat McGregor at his own game.
That has us seeing two possible conclusions in this huge UFC 205 main event: Alvarez shocks McGregor on the floor or The Notorious gets back to his old ways and records his 18th career win by KO/TKO.
Prior to McGregor's two clashes with Nate Diaz, he had delivered five straight wins thanks to his pummeling fists. Odds are he'll get back to that on November 12th, when he takes on Eddie Alvarez.
Pick: McGregor in round one by KO
AUGUST
Casino of the Month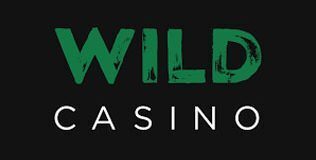 Welcome Bonus
250% up to $5,000
Read Review
Visit Site