Tyson Fury vs. Anthony Joshua Betting Guide – Where to Bet, Odds, Best Bets, and More

Consider this a guide to betting on Tyson Fury vs. Anthony Joshua that you can bookmark and come back to at any time you want.
See it as your all-in-one source of everything you need for one of the biggest fights of the 21st century. That means odds and best bets for Fury vs. Joshua, including props and specials. It also means the best sites to wager on the bout, and updates that will keep your knowledge of the encounter fresher than a hot donut.
Are you betting on Fury to beat Joshua? Or will Joshua beat Fury? You can find my thoughts on the bout in this guide, and I will also be providing a comprehensive breakdown of the fight when it is announced. But I have added my prediction for how things go a little further down this page.
We're still waiting to hear when Fury vs. Joshua will happen and where. But you will find everything you need for wagering on this colossal clash right here. Once those details have been released, you will find them in the news and updates section.
For now, you can find the following information in your Fury vs. Joshua betting guide.
Where to Bet on Fury vs. Joshua
In the lead up to this historic clash, questions will be asked. But among them will be a lot of people wondering what the best site to bet on Fury vs. Joshua is.
Now, you could already have a site for betting on boxing matches. Then again, you could be completely new to betting and just want to add a little extra spice to the event of the year. It doesn't really matter what side of that coin you are on.
What is of vital importance, however, is that you remember to choose from the best betting sites for boxing before you put any wagers down. You have options, of course, and options are good. But you should always keep in mind that safety comes first.
You have heard boxing's most important rule, right? To protect yourself at all times? Well, that expression applies when betting on the fights, too. First things first, make sure that the site you are placing your bets with is 100% legal, absolutely safe, and as secure as Fort Knox. Whether you are predicting Joshua to win by KO, or Fury to win on points, you will get peace of mind from betting with a reputable and trustworthy sportsbook.
Of course, you want more than just security. That's why it's important to choose a site that offers industry-leading odds and an abundance of betting markets for the fight. There are some great sites that we recommend that cater very well to anyone betting on boxing.
As this is considered a major fight, you might find bonuses and promotions for Fury vs. Joshua that can make things even sweeter. But above all, you want the best site that covers pretty much everything there is when wagering on boxing.
You can check out our best boxing betting sites for more information on finding the right site to bet on Fury vs. Joshua.
Fury vs. Joshua Odds
Fury's odds to beat Joshua are -187, making him a slight favorite for the fight. Joshua's odds to beat Fury are +150, which marks him a plus money underdog.
Odds for the rest of the fights on the Fury vs. Joshua card will appear here when they have been released. No details have been confirmed of other fights on the card just yet. But check back soon for more!
Fight Card and Key Details
Tyson Fury vs. Anthony Joshua
More Fights to be Announced
What You Need to Know
Tyson Fury puts his WBC heavyweight title on the line against WBA (Super), IBF, WBO, and IBO champion, Anthony Joshua.
No date or venue has yet to be announced but Fury and Joshua have agreed to a deal that will see them fight twice in 2021.
The winner will unify the heavyweight division and become the first undisputed heavyweight champion of the world since Lennox Lewis' reign ended on April 29, 2000.
Fury vs. Joshua is expected to generate more than $100 million in revenue, making it the most lucrative fight in the history of British boxing.
Fury vs. Joshua Predictions
Tyson Fury to Win by KO/TKO
You can expect to see more predictions for Fury vs. Joshua here when additional bouts are added to the card.
Why Fury Beats Joshua
Tyson Fury beats Anthony Joshua because, well, Fury is the better boxer.
The Gypsy King is the more accomplished guy. He has better fundamentals, the better punch selection, is more adaptable, and will be too hard for Joshua to hit. He is elusive, slick, and a very smart fighter.
When it comes to offense, they are few weapons as precious in the heavyweight division than Fury's jab. It is so difficult to land flush on the WBC champion, especially with his excellent movement behind his bread and butter shot. He knows how to get a maximum charge out of his fast and powerful jab, but his straight right is also an impressive tool.
Joshua struggled with both the speed of Andy Ruiz and controlling the distance in their first fight. A mechanical, bulky heavyweight, I predict that Joshua will look even worse against Fury. He doesn't have the movement or defense to outbox Tyson and will be eating jabs all night when trying to get inside the massive 85″ reach of the 6'9″ heavyweight monster to land power shots.
In simple terms, Joshua has a puncher's chance in this fight. He has never fought anyone as good as Fury close to their prime, and I can't see how he can intimidate the Gypsy King.
Yes, he has power, but nowhere near as dangerous as Deontay Wilder's killer right hand. If Fury could eat that, and completely nullify Wilder in the second fight, he should be able to beat Joshua very convincingly.
I predict a sixth-round KO/TKO for Fury.
Fury vs. Joshua Moneyline Picks
It's just Fury to win right now, as further fights have not yet been made for this card.
You can expect to see plenty more bets here when the full lineup for the event has been confirmed. I expect several intriguing contests to be added to the card, so watch this space.
Prop Bets and Specials for Fury vs. Joshua
Fury to Win by KO/TKO +200
It's looking a little lonely around these parts. But I promise that there will be further Fury vs. Joshua betting specials and props to look forward to when more fights have been announced.
Fury vs. Joshua News and Updates
January 20: Joshua's promoter, Eddie Hearn, has suggested that Fury vs. Joshua will take place in the Middle East. He has, however, claimed that a rematch at the end of the year could happen in Cardiff.
January 5: Fury promises to "take Joshua out early" and questions the world champion's mindset ahead of their fight.
December 10: Tyson Fury confirms that he will not be ringside for Anthony Joshua's fight with Kubrat Pulev on December 12. This comes hours after Frank Warren insists on a 50/50 split for a super fight between Fury and Joshua.
December 8: Anthony Joshua sends a message to Tyson Fury that he 'will be more than ready' for their proposed fight in 2021.
December 7: Kubrat Pulev plans to beat Anthony Joshua on December 12 and set up a fight with the "Gypsy King" in 2021.
October 14: Tyson Fury vs. Deontay Wilder 3 is reportedly off. Fury is now expected to take a tune-up fight against one of five WBC fighters that will be available before fighting Joshua in 2021.
AUGUST
Casino of the Month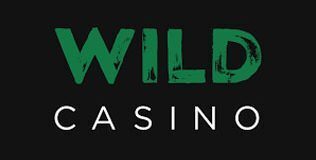 Welcome Bonus
250% up to $5,000
Read Review
Visit Site