Is Twitter a Useful Gambling Resource?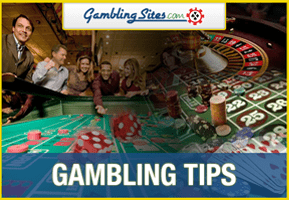 If you pay even a little attention to social media, then you'll know that Twitter has become huge over the last few years. It's estimated that there are now over half a billion users on the site, with around 300 million of them active on a monthly basis. These users create a ton of content on a wide variety of different subjects. You'll find plenty of users who just tweet snippets about what they're doing, for example, but there are many who engage in serious debates about current issues as well.
There's loads of other information on the site, including a lot of gambling related content. You'll find sports bettors tweeting about wagers they have made or are going to make, poker players tweeting about games they have played in and much more. We're also on Twitter! We aren't very active currently, but we do plan to be. We'll be tweeting on topics such as what's going on in the gambling industry, updates to our websites, and upcoming sports events.
As part of putting together a plan for how we'll use Twitter to provide real value for anyone who chooses to follow us, I've been looking through some of the gambling related content currently being offered. I then thought it would be interesting to look at whether Twitter could truly be considered a worthwhile gambling resource and put together a blog post based on my findings. In the article below I'm going to talk about the various types of gambling related content you'll find on Twitter to determine whether or not any of it is actually useful.
Twitter Tipsters
There's no shortage of tipsters on twitter. There must be literally thousands of accounts that are used to provide tips and picks for all kinds of sports betting events. Some of these are interesting to read and I'm sure some even provide regular winners.
I haven't spent too much time evaluating Twitter tipsters though; simply because I've found that the vast majority of the ones I've looked at really aren't that insightful. They seem to mostly be nothing more than your average sports bettor just posting their personal views on what they think is going to happen in a particular event. There's nothing wrong with people doing that of course, but it's certainly unknown how much helpful information you'll get from such accounts.
This doesn't mean that you shouldn't follow any of them. If you think you'll find it useful to get an idea of what other people are betting on, then you should go for it. I would just recommend that you don't blindly put your money on what they recommend and that you still do your own analysis of any bets they suggest. I would also advise you to steer clear of using any Twitter tipsters that charge some kind of subscription fee for "premium" tips, unless they can demonstrate a successful track record. Even in those cases though, I would proceed with caution.
Although I'm more than a little skeptical about just how useful Twitter is to sports bettors in terms of getting any decent advice, I have found a few accounts which do actually offer some genuinely useful insight. Not all of these are what I would class as tipsters, but they do tweet interesting and helpful viewpoints. Accounts such as these can certainly be very valuable and the following are just some of my favorite ones.
Sports News on Twitter
One area where Twitter can definitely be useful is for keeping up with the latest sports news. It's a very good idea to stay on top of relevant news when betting on sports, as there are often developments leading up to a match or event which will have some impact on the outcome.
It's not particularly difficult to find some good accounts to follow for sports news, as pretty much all sports news outlets worth knowing about can be found on Twitter. The following accounts are definitely worth looking at, in my opinion.
Casinos on Twitter
If you're a regular visitor to land based casinos, or even an occasional one, then you might like to follow some casino accounts on Twitter. It's a very easy way to find out what's going on at your favorite venues or simply the ones closest to you. Most major casinos around the world have a Twitter account and many of them regularly tweet about upcoming events. A lot of them also offer special deals and promotions over Twitter and these are often worth taking advantage of.
I'm not going to list any casino accounts here as they are easy enough to find. I'll take this opportunity to recommend the following account though. It's useful for anyone who is a frequent visitor to Las Vegas, or if they are planning a trip there any time soon.
Twitter for Poker Players
There are definitely some Twitter accounts that poker players will find useful. All the latest poker news is widely available from a variety of different sources and you'll find accounts that provide real time updates from major live tournaments. I haven't (yet) come across any accounts that offer much in the way of tips and advice for playing but there are plenty of other quality resources to help players with this anyways.
I have found that there are a lot of well-known poker players tweeting regularly. Some of these accounts are really interesting and the following are especially worth following in my opinion.
Gambling Sites on Twitter
If you spend a decent amount of time gambling online, then it would definitely be valuable for you to follow some of the gambling sites on Twitter. Essentially all of the leading sites have a Twitter account and some of them update it often. You'll find tweets about everything that's going on at a site, including any special offers or promotions that are running and more. Some sites even run contests that are exclusive to their Twitter followers.
The following list includes some of the best gambling site Twitter accounts to follow. These are all from gambling sites that we recommend, with just one exception. I've also included the Paddy Power Twitter account because I think it's one of the best examples of how a gambling site should operate on Twitter. It's also an account which is regularly very funny!