Is Tua Tagovailoa to Miami Already a Done Deal?

There are still some touts out there who sincerely believe that Tua Tagovailoa should be selected first overall in the 2020 NFL Draft, ahead of Heisman Trophy winner Joe Burrow. Then there are some folks like me who think Tua Tagovailoa is going to be a bust.
The fact of the matter is none of those touts I'm referring to are NFL GMs, and I'm certainly not directly associated with any NFL franchises. And regardless of how down on Tua I might be, I'm more than willing to accept that he's a virtual lock to be taken within the top 5 picks in the draft.
Whether he falls to Miami at #5 or somebody else aggressively trades up, it's a fun topic to discuss.
So where will Tua Tagovailoa play next season? Let's take a look at the top options.
Miami Dolphins
A popular NFL draft prop bet at one of the most reliable NFL betting sites is "when will Tua Tagovailoa be selected?" It's worth noting that the "5th pick" is currently the betting favorite — a pick currently owned by Miami.
The Josh Rosen experiment failed miserably, and Ryan Fitzpatrick is going to turn 38 years old in November. Without Pilates and avocado toast in his day-to-day routine, don't expect "Fitzmagic" to be competing at a high level for much longer.
Given Tua's lingering hip injury, landing in South Beach seems to be the perfect fit. The Dolphins can roll with Fitzpatrick for the upcoming season while Tagovailoa rehabs his hip before they eventually hand the keys over to Tua at the start of the 2021 season.
Los Angeles Chargers
In my Chargers mock draft, I have the Bolts selecting Justin Herbert. Although that's the most prevalent rumor, don't discount the idea of LA trading up ahead of Miami to nab Tua Tagovailoa.
If the Nick Saban disciple is the man they are targeting, that's exactly what they're going to have to do.
Los Angeles let Philip Rivers walk out the door and failed to lure Tom Brady to town. They are yet to make a move for Cam Newton or Andy Dalton. Do you think Tom Telesco would feel good about heading into the opening of SoFi Stadium with Tyrod Taylor and Easton Stick "1-2" on his QB depth chart?
Add it all up, and it's pretty evident that the Chargers will be spending their first-round pick on a quarterback. If it's not Herbert, it could very well be Tua.
Las Vegas Raiders
Speaking of trading up in the draft, Vegas is loaded with ammunition to initiate a conversation about trading into the top 5. As covered in this three-round Raiders mock, they have five picks within the first three rounds, two of which take place inside the top 20.
If Mike Mayock was hellbent on drafting Tua Tagovailoa, he could part with both of his first-round selections and likely surge all the way up into the two-hole. Assuming Burrow winds up in Cincinnati, that would ensure Tagovailoa would be on his way to Sin City.
Of course, Derek Carr is still in the fold, and Marcus Mariota signed a two-year deal worth in excess of $17 million. Then again, who's more likely to shake things up than Mike Mayock and Jon Gruden?
Washington Redskins
The Washington Redskins are the real kicker here. According to most NFL draft props at the top football sportsbooks online, Chase Young to the Redskins at pick #2 is already a done deal. However, I'm far from convinced that Ron Rivera is sold on Dwayne Haskins being his franchise quarterback.
It didn't take long for the Redskins' front office to swap a fifth-round pick for Kyle Allen — a QB Coach Rivera is very familiar with thanks to their time together in Carolina. With that being said, Allen is set to make just $665K next season, meaning the cord can be cut at any moment.
The more videos that surface of Tua Tagovailoa looking healthy and slinging the football around with ease, the tougher it could be for Washington to pass on plucking him off the board at #2.
Now that speculation is out there that the Redskins have interested in Tagovailoa, the ball could really get rolling from here.
My Prediction
Will Tua be the second quarterback drafted? Could Tagovailoa be the third overall pick?
Both of these questions are valid, and they're actually NFL Draft prop bets you can play around with right now at BetOnline.
Personally, I think we'll see Tua Tagovailoa end up in Miami, but there's a caveat to that prediction. Don't be shocked if Miami ends up moving up from #5 into the #2 spot just to make sure they don't miss out. The Dolphins' draft plans would go a lot smoother if Tua was guaranteed to fall to #5, but I'm not sure that's a gamble that Chris Grier and the Miami front office will be willing to take.
AUGUST
Casino of the Month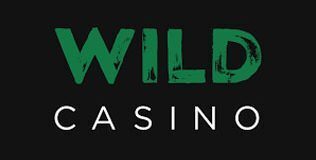 Welcome Bonus
250% up to $5,000
Read Review
Visit Site