Tua Tagovailoa and Other 2020 NFL Draft Prospects That Won't Make It at Pro Level

The 2020 NFL Draft is bursting with optimism. We get to marvel at the top college football prospects and try to figure out which team might draft them.
Heck, we even get to wager on this thing, as the top online betting sites already offer a slew of interesting prop bets.
I wish we could have some NFL Draft futures, though, that allowed us to bet on the career prospects of some of the biggest names. Why? Because for every player that morphs into a superstar, there's a handful that fail at the next level.
That's my duty here, to point to the NFL Draft prospects who may not hack it in the NFL. Maybe you disagree, but there should at least be some genuine concern if your team drafts these players.
Here are 5 NFL Draft prospects that are sure to fail.
Tua Tagovailoa, QB, Alabama
There are a lot of reasons to like Tua Tagovailoa, but he does have bust written all over him. Our own Michael Wynn detailed why Tua Tagovailoa won't pan out in the NFL, and I agree with most of the points.
Left-handed throwers don't usually figure it out at the highest level, but the big issue has to be Tua's lack of size and a hip injury we can't possibly feel good about.
Tagovailoa is an elite talent, but he could take his talents (and red flags) to the wrong NFL town and be a bust in quick fashion.
Jacob Eason, QB, Washington
There are a few quarterback prospects who have awesome upside but could be crazy risks. It may even start up top with Joe Burrow, while Jordan Love is one of the most polarizing prospects in the draft.
Love is at least a pure gamer with exceptional ability, though. He's a risk worth taking.
I don't know if I can say the same about Jacob Eason, who was never overly productive in college. While still talented and blessed with strong physical traits, Eason has mental aspects to his game that are troubling.
The size and arm talent are saliva-inducing, but the pocket awareness and ability to process the field collectively raise the eyebrow. If Eason can't figure those things out, he's going to be a wasted pick.
Austin Jackson, OT, USC
I've mocked Jackson in the first round before this year, but that's based purely on his physical attributes and upside. If you look at his bad footwork and questionable balance, there's real concern he could be a bust.
Being a bust in the NFL is all relative to where you were drafted, though. If Jackson falls to round three, he feels like a steal. But if someone reaches in round one and he doesn't pan out, he's got a ticket to bust city.
Laviska Shenault Jr., WR, Colorado
I don't want to come down too hard on Shenault, as he's absolutely an elite athlete who brings exceptional versatility to the table.
The problem? He had really poor timed speed, and it's worth wondering if he'll be used correctly at the next level.
Versatility only gets you so far, and if Shenault's speed doesn't translate, he could border on gimmick, rather than be the offensive weapon he projects as.
Again, Shenault is good on paper, but wide receiver is deep, and his timed speed is troubling. There are bound to be some NFL Draft busts from this position, and he certainly is at risk.
Cam Akers, RB, Florida State
There are several interesting running back prospects this year, but one I'm not in love with is Akers.
The former Seminoles star is athletic and brings speed to the table, but he doesn't have the home run hitting explosiveness you look for.
In addition, Akers isn't locked in as a reliable receiver out of the backfield, and he's had some ball security issues. If he can't obtain a featured role early on, it's possible his weaknesses will prevent him from fulfilling his star potential.
2020 NFL Draft Prospects That Will Fail
There is a long line of 2020 NFL Draft prospects who look like boom-or-bust options at the next level.
There is risk in pointing out flaws of talented players and saying they won't work out, of course. Years later, they're Tom Brady, and you look like a buffoon.
Even so, every prospect does have flaws, and when you get to the pros, they can often be magnified and attacked mercilessly. The five names above could have a difficult path to success if they can't figure out a way to address those issues.
You can't bet on that, but there's plenty to work with if you're trying to figure out how to bet on the 2020 NFL Draft.
And if you're interested in a more positive look at some 2020 NFL Draft prospects, check out my colleague's post on draft sleepers who will shine in 2020.
August
Casino of the Month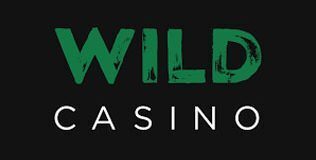 Welcome Bonus
250% up to $5,000