Trump or Biden? Who Are Sports Stars Supporting in the 2020 Presidential Election?

It's election season, which means that several of the most notable and esteemed actors, musicians, and entertainers are throwing their support behind their 2020 US presidential election candidate.
Sports stars are no different, as I will be explaining today. Some of the world's most renowned athletes are vocal in their support of Democratic nominee Joe Biden, while others appear to think that Donald Trump is, once again, the man to lead the United States up the right path.
From fighters to ballers and modern luminaries to old-time greats, let's get down to who the sports stars are supporting in the 2020 US presidential election.
LeBron James – Joe Biden
Aside from Donald Trump, who is more famous in the USA than LeBron James?
The Lakers icon is certainly the most famous name in US sports, and with that comes a lot of notoriety and power. I'm sure that there will be many NBA fans who look up to LeBron wondering which way to go in this election. It's not beyond all possibility to assume that his support of Joe Biden and Kamala Harris could be worth a lot of votes for the Democrats.
LeBron has locked horns with Trump on several occasions over the years. From labeling the president as a "bum" for uninviting Steph Curry to the White House, to laughing off the president's criticism of his protests during NBA games, James is certainly no fan.
Colby Covington – Donald Trump
There is no one, and I mean no one, on planet earth that loves Trump more than UFC welterweight star Colby Covington.
Covington is renowned for his idolization of the president among fight fans, and his unwavering support for Trump's second term. Often seen with his red "MAGA" hat, there is no doubt who the former interim welterweight champion will be voting for in 2020.
Following Covington's win over Tyron Woodley in September, the fighter was surprised by an impromptu personal call from the president during his interview.
Check out that face!
Megan Rapinoe – Joe Biden
US women's soccer star Megan Rapinoe is a firm supporter of Joe Biden's campaign.
So much so that Rapinoe offered to be Biden's running mate in 2020. In a recorded Instagram Live Chat conversation with Biden and his wife, Jill, the soccer player offered her services to the Democrat's presidential nominee.
"I don't want to put you on the spot — I think I could still play soccer and do this. But if you need a vice president, I'm just saying I'm available for an interview. We can talk logistics and the details. Put it on your list. No pressure."
Despite backing Elizabeth Warren during the primaries, Rapinoe is 100% behind Biden in this election.
Conor McGregor – Donald Trump
Alright, so Conor McGregor's support of Trump might not be manifested into an actual vote, but his mega-star profile could help the incumbent president.
McGregor responded to Trump's tweet on Martin Luther King Jr. day earlier this year with glowing praise for the POTUS. Referring to Trump as one of the best presidents in the history of the US, the Irishman strongly indicated his support.
Not long after, Trump congratulated McGregor on his "big win" over Donald Cerrone at UFC 246 in January.
McGregor, like fellow UFC men Covington, Justin Gaethje, Jorge Masvidal, and Dana White, are all supporters of the MMA-friendly president.
Billie Jean King – Joe Biden
Tennis legend Billie Jean King is all about Joe Biden.
As one of the most notorious celebrity supporters of Biden, King has been vocal about doing everything she can to see him make it to the Oval Office.
King is tennis royalty, and still holds a very esteemed presence among the athletic elite. Her support will, therefore, mean a lot to Biden and his campaign.
King, who defeated Bobby Riggs in the 1973 "Battle of the Sexes," was awarded the Medal of Freedom from Barack Obama in 2009.
Herschel Walker – Donald Trump
Former NFL star Herschel Walker recently claimed that "the best guy to run this country" was Donald Trump, and hit out at claims that the incumbent president was racist.
Walker has always supported Trump and has never hidden his admiration for the former businessman. The 1982 Heisman Trophy winner told Clay Travis that he "got involved" to help spread the truth about Trump to America.
"It's sad, and that's the reason why I got involved. I want America to know the truth. Donald Trump is not a racist."
Walker also spoke at the GOP convention recently on the matter.
Magic Johnson – Joe Biden
Basketball legend Magic Johnson believes that Joe Biden is the best candidate for the United States in 2020.
The former Laker hit the campaign trail for Biden in Michigan recently and was very assertive in recommending the Democrat to young voters.
"The reason I'm here is to tell young Black men they can't sit on the sidelines; you have to bring about change with your voice and your vote. We need Joe Biden. We need Kamala Harris."
Kurt Suzuki – Donald Trump
2019 World Series winners The Washington Nationals joined Trump at the White House for a celebration in November 2019.
Among the happiest of the players in attendance was Hawaiian catcher, Kurt Suzuki. Critics of Trump didn't seem to like images and videos released showing the president and the MLB star messing around with Suzuki wearing a red MAGA hat.
Will Suzuki be supporting Trump in the election polls in 2020? You would have to think that there would be a good chance of that happening. Especially as he was keen to visit the president, and especially excited about that hat!
Conclusion
The eight athletes above are just a small number of stars that will be hoping for their candidate to win the 2020 presidential election.
Stars are putting their faith in Donald Trump and Joe Biden, and you might be surprised about who is voting for whom. You can find links to recent pieces I have put together for those supporting Trump and those supporting Biden, below.
If you are looking to place wagers on the 2020 presidential election with any of the top political gambling sites, be sure to give my election betting FAQs a read, too.
Enjoy!
August
Casino of the Month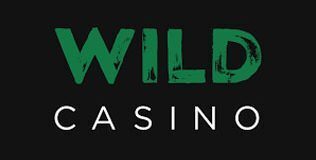 Welcome Bonus
250% up to $5,000