Five Transfer Options for Manchester United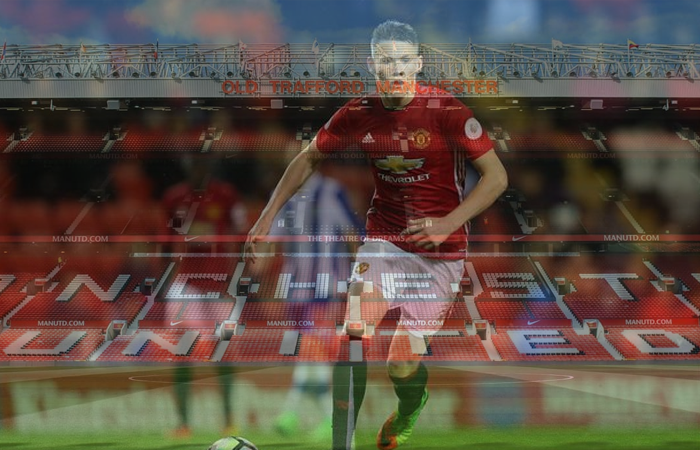 Manchester United will be playing in the 2017-18 UEFA Champions League, though they didn't take the route many imagined before last season began. Despite spending a record amount of money last summer to bring in players like Paul Pogba, Henrikh Mkhitaryan, Eric Bailly and Zlatan Ibrahimovic, the Red Devils finished sixth in the Premier League on 69 points. Jose Mourinho's men enjoyed a long unbeaten run in the middle of the season, but they drew so many of those games that they were unable to close the gap on the top-four.
As the season wore on, though, United made a more concerted effort to win the Europa League. They had a relatively easy run through that tournament that included wins against Rostov, Anderlecht, Celta Vigo and Ajax. Not exactly a murderer's row there. Regardless, they were able to get the job done in the final against Ajax to punch their ticket to the UCL next season.
They may not splash the cash the way they did last summer, but there is work to be done in the transfer market. It's a side that looks supremely talented on paper, but they weren't able to string together enough results in the 2016-17 campaign. Most expect Ibrahimovic to return despite tearing his ACL late in the season, but they're going to need more goal-scoring punch. They found the net just 54 times as a team in PL play last season, which was fewer than both Everton and Bournemouth.
So, where can we expect Manchester United to look in the transfer market?
Betonline once again has odds posted, and we'll look at a few interesting bets to consider.
Antoine Griezmann, F, Atletico Madrid (13/10)
Where there's smoke, there's fire. And it sure looks like there's legitimate fire to the Griezmann-to-United rumor that has been swirling for the last week or so. A Spanish radio station, Cope, reported recently that Griezmann asked Atletico's brass to allow him to leave Madrid for Manchester. The 26-year-old has remained coy publicly about his future with Atletico, though United are reportedly willing to pay the striker's hefty $100 million release clause.
Obviously, a player of Griezmann's caliber is exactly what goal-starved United need if they are to mount a serious challenge next season in the Premier League. The Frenchman has emerged as one of Europe's most dangerous poachers in front of goal, having scored 16 of his own along with eight assists in La Liga play this past season. He added another six goals with two helpers during Atletico's run through the Champions League that ended in the semifinal with a loss to Real Madrid.
With Ibrahimovic likely sidelined for a portion of next season, the Red Devils will need somebody to capably lead the line and spearhead the attack. Pogba, Juan Mata and Ander Herrera enjoyed solid individual campaigns, but Marcus Rashford may need a bit more seasoning before he's ready to fill the lone striker role on a full-time basis for a team with such aspirations.
Whatever the case, it seems clear that landing Griezmann is priority No. 1 for Mourinho this summer. Something tells us he'll get his man.
Romelu Lukaku, F, Everton (8/1)
If Griezmann doesn't wind up coming to Manchester, United may turn their attention to Everton talisman Romelu Lukaku. The Belgian striker reportedly voiced his interest in leaving Merseyside in the middle of last season, though nothing transpired. He went on to score 25 goals in 36 Premier League appearances and cemented his status as one of football's most prolific scorers. He's physically imposing, even on opposing center backs, and his combination of size, strength and speed make him a nightmare to try and contain in front of goal.
On Wednesday, Lukaku's agent, Mino Raiola, told reporters that Lukaku has been told by Everton that he can join "certain clubs." Lukaku has two years left on his current contract, though he turned down the chance to sign a long-term offer to stay in Liverpool. United and Chelsea, Lukaku's former club, have already been heavily linked to the player.
Nothing appears imminent, but it would be something of a surprise to see the young striker stay at Everton to begin next season. The writing appears to be on the wall in this situation. He wants to get out and play for a legitimate contender, which is something Everton haven't been in a number of years. As is the case with Griezmann, Lukaku's addition would give Manchester United the legitimate, scary threat they'll be lacking with Ibrahimovic on the shelf for a while.
Griezmann seems the more likely of the two to wind up in a Red Devils shirt to start next season, but these situations tend to be fairly unpredictable. 8/1 are solid odds.
Mesut Ozil, MF, Arsenal (11/1)
Arsene Wenger has reportedly signed a new two-year deal to remain in London, but both Mesut Ozil and Alexis Sanchez could be on the way out. Sanchez will be the more highly sought player, though Ozil should still generate a decent amount of interest if he is to leave Arsenal. The 28-year-old currently has a year remaining on his deal, but he is coming off a relatively disappointing campaign. The Gunners finished just fifth in the Premier League, though they did end the year on a high by toppling Chelsea in the FA Cup Final last weekend.
In 32 league appearances, the German international finished with eight goals and nine assists. He added another four goals and three helpers during the Champions League run. Last year, Ozil finished with six goals and a Premier League-leading 19 assists. You can never have enough help in the midfield, and United will need to field a deep team considering they'll have a European campaign to contend with, as well.
One would imagine some of the incumbent players will be shipped out, as well. Ozil and United were linked earlier this year , and there's a chance those discussions could be revisited if Ozil is, indeed, on his way out of London. Wayne Rooney is one of the players whose United career could be coming to an end. He no longer plays an integral role with the club, and Ozil would be a natural replacement.
We really like the chances of this one going down, and the odds are intriguing at 11/1. The Devils need a player that facilitates the way Ozil does in midfield, so lock this one in.
Neymar, MF, Barcelona (20/1)
As is the case with every player on this list, rumors have swirled frequently in the past regarding United's interest in adding Neymar at some point. There's no indication that Barcelona have any interest whatsoever in letting their 25-year-old superstar leave, but if he does then United would seem to be a natural fit. They have the funds to facilitate the move, to be sure. Barca are in store for some changes this summer with Luis Enrique set to quit as manager, which could lead to some reshuffling of the decks as far as the squad goes.
Back in April, it was reported that Neymar had told friends that both Manchester United and Chelsea have been asking Barcelona if they might let the player leave in the summer. United are willing to meet the $200 million release clause and pay whatever Neymar commands in salary, so a move would clearly make plenty of sense from a financial perspective. There's a very strong chance that any potential Neymar move would break the record fee that Juventus received last summer when United plucked Paul Pogba out of Italy.
The Daily Star reported on Wednesday that Barcelona would sell Neymar if he didn't change his off-the-pitch lifestyle. If Neymar improves his leadership qualities and commits to Barcelona's cause, he will likely enjoy a long career at the Camp Nou. If Barca is set to let him walk, though, United will surely be at the front of the line.
Obviously, adding a player of Neymar's world-class caliber would improve United in the short- and long-term. His fluidity and creativity are attributes the club sorely needs right now, and he would instantly become the Premier League's biggest star. We just don't think it's going to happen. Not yet, anyway. Ignore this one at 20/1, for now.
Cristiano Ronaldo, F, Real Madrid (33/1)
Ah, of course. The ex-United man has spoken fondly of his former club frequently in the past, and one would imagine that if Ronaldo were to ever come back to England, he would do so in a United shirt. The Daily Mail says that while Ronaldo misses England, he plans to stay with Real Madrid past the age of 40. There's obviously no telling if that will happen, but the Portugal international has shown very few signs of slowing down at age 32.
Ronaldo scored 25 goals along with six assists during Real's title-winning La Liga campaign in addition to 10 goals and five helpers in Champions League play. He will try to win the UCL for the fourth time as Madrid take on Juventus this Saturday in Cardiff, Wales.
It's not out of the realm of possibility to imagine Ronaldo eventually returning to play for Manchester United, but there is a zero percent chance it happens this summer. So, ignore him at 33/1.
September
Casino of the Month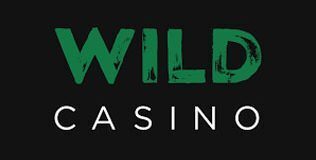 Welcome Bonus
250% up to $5,000