Why Trae Young Is Undeniably One of the Most Overrated NBA Players in 2020

The NBA isn't in action as I write this, so one great way to pass the time (beyond betting on when sports will come back) is tearing some of the best players in the league down.
In all seriousness, I was putting together some NBA DFS sims recently (not something I ever thought I'd say), and Trae Young's face was staring back at me.
I suddenly realized how overrated this guy was.
Not that he's bad. Not that he isn't even really good. But considering some are anointing him as one of the best young stars in the league, he's absurdly overrated.
This won't be welcomed by Atlanta Hawks fans, and if it lands on NBA Twitter, I may die a slow and horrible social media death.
But I've got 4 reasons why Trae Young is the most overrated player in the NBA, and they're not illogical.
His Team Is Terrible
Usually, if you're being crowned the next big thing in any sports league, you tend to have a positive impact on your team.
Young does a lot of things well, and it's tough to ignore the obvious; he's an elite scorer (29 points per game) and passes as well as anyone (9.3 assists per game).
However, it hasn't translated into much winning in Atlanta. Young's Hawks went 29-53 in his rookie season and somehow got even worse (20-47) in year two.
Young still ranks inside the top 10 for Estimated Wins Added (13.7) per the 2019-20 Hollinger NBA stats, but it's clear his team success isn't great.
When a guy in his same draft class like Luka Doncic is elevating his team to a playoff run, this becomes a bit of an issue.
Young is an Atrocious Defender
Some will say that Young's lack of team success is despite his amazing production, and I'll at least give that debate a push.
What can't really be argued, though, is how poor of a defender this guy is.
Young's bad defense was first brought to everyone's attention in college, but he was really exposed as a rookie last year.
The Hawks as a whole aren't a good defensive team. They've taken measures to correct that in the future, but as of this year, they rank 28th in defensive efficiency.
Part of that is due to their pace of play (5th-fastest team in the league), but they still just aren't very good at stopping the opposition.
That starts up front with Young, who has the quickness and athleticism to do some good things but is honestly just small and weak when going up against star NBA players.
Young's frame doesn't offer much room for adding bulk, so it's likely Atlanta will have to mask this weakness in his game for the majority of his career.
Atlanta's team defense could get better, but there have been findings that Young's playing style contributes to their woes on that end of the floor.
Combine that with an atrocious defensive plus/minus, and Young's issues on defense are and could continue to be a major red flag.
Trae's Efficiency Could Be Better
Young should get more credit for the rate he knocks down impossible-looking shots. He lives behind the arc for much of his scoring, yet despite launching half of his shots from long range, he's connecting at a serviceable 36% clip.
As the Hawks improve, his outside shooting (and overall numbers) could get even better. Then again, you could have argued at Oklahoma that Young was a streaky volume scorer to begin with.
That aligns with his current role, too, seeing as he owns a top-5 usage rate and plays over 35 minutes per game (often even in blowout losses).
The major role hasn't equated to the best efficiency, though. Young shoots just 43% from the field, and his 59% true shooting percentage ranks 79th in the NBA.
I'd be inclined to map out his efficiency over the course of the year, too. While his ending percentages look pretty good based on his huge workload, his game-to-game performance is incredibly erratic.
For better perspective, I looked at his 60 games from the 2019-20 campaign and noted a whopping 27 games where he shot 40% or worse from the floor.
This is conveniently leaving out the 33 games where he either eclipses that threshold or blows it away, but you get the point. Young isn't the most efficient or consistent star performer.
A Lot of His Production Comes Late in Games
Of everything that bothers me about Trae Young, the thing that may grind my gears the most is that he gets a lot of his numbers late in games.
All too often, the Hawks are down big, too.
Young has led Atlanta back in some of those games, but the point is an alarming amount of his production is coming late in games. This means he's not really bringing his best stuff to start games and/or just padding his stats in a setting when most players would be benched.
I can just say that without any real evidence, but having concrete data to fall back on is usually helpful.
Here are the most telling findings.
Young averages the fewest points in the first quarter
Young averages the most points in the fourth quarter
His three-point shooting (31%) is worst in the first quarter
His assists average is worst in the fourth quarter
His defensive plus/minus (-2.9) is worst in the first quarter
When looking at specific situations, Young also averages his second-most points (5.8) when behind by 20 points or more. He has his worst shooting percentage (40%) when behind in a close game.
You could argue that Young spends more time early in games to set his teammates up and feel out a matchup. In some cases, I'd agree. He's still attempting 4.6 shots per first quarter, however, and 10 per half.
Young starts off the first quarter pretty poorly on a regular basis, though. He shoots from long range at a 31% clip, his team falls behind, and he gets going late. More often than not, that results in a loss.
This isn't to suggest he can't make up for slow starts or that he isn't clutch late in games. But it does shine a light on the reality that he tends to be a slow starter and how it negatively impacts his team.
That, and this plays into him shooting more late in games and understandably also scoring more late in games.
Essentially, he then pads his stats — regardless of the game flow or outcome — and his numbers end up looking elite even if the actual performance as a whole is not.
Summary
I know it may be a hot take to say someone as gifted as Trae Young is overrated.
Yes, he can drop 40+ points on you on any given night. Sure, he's a great passer. And doy, his long-range shooting rivals the likes of Stephen Curry.
All things considered, he's also super young and isn't exactly on the best team right now.
But to be lauded as much as he is, Young should be better. Or, more appropriately, we should all just calm down a bit.
We should let the guy work on his weaknesses and iron out the other wrinkles of his game before we go around saying he's the next big whatever.
Trae Young is very good, and sometimes, he looks like he's on the verge of being elite. But due to the reasons above, he isn't where people say he is right now, and that makes him incredibly overrated.
For more outlandish takes, the latest odds on NBA betting markets, and much more, check out our NBA blog.
AUGUST
Casino of the Month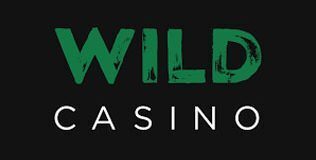 Welcome Bonus
250% up to $5,000
Read Review
Visit Site