Hide Bonus Offers
| | | | | |
| --- | --- | --- | --- | --- |
| #1 | Bovada Sports | 50% Up To $250 | Visit Site | Bovada Sports |
| #2 | BetUS | 125% Up To $2,500 | Visit Site | BetUS |
| #3 | MyBookie | 100% Up To $1,000 | Visit Site | MyBookie |
| #4 | Everygame | 100% Up To $500 | Visit Site | Everygame |
| #5 | BetOnline Sports | 60% Up To $1,000 | Visit Site | BetOnline Sports |
Tottenham Hotspur vs. Liverpool – Champions League Final Betting Preview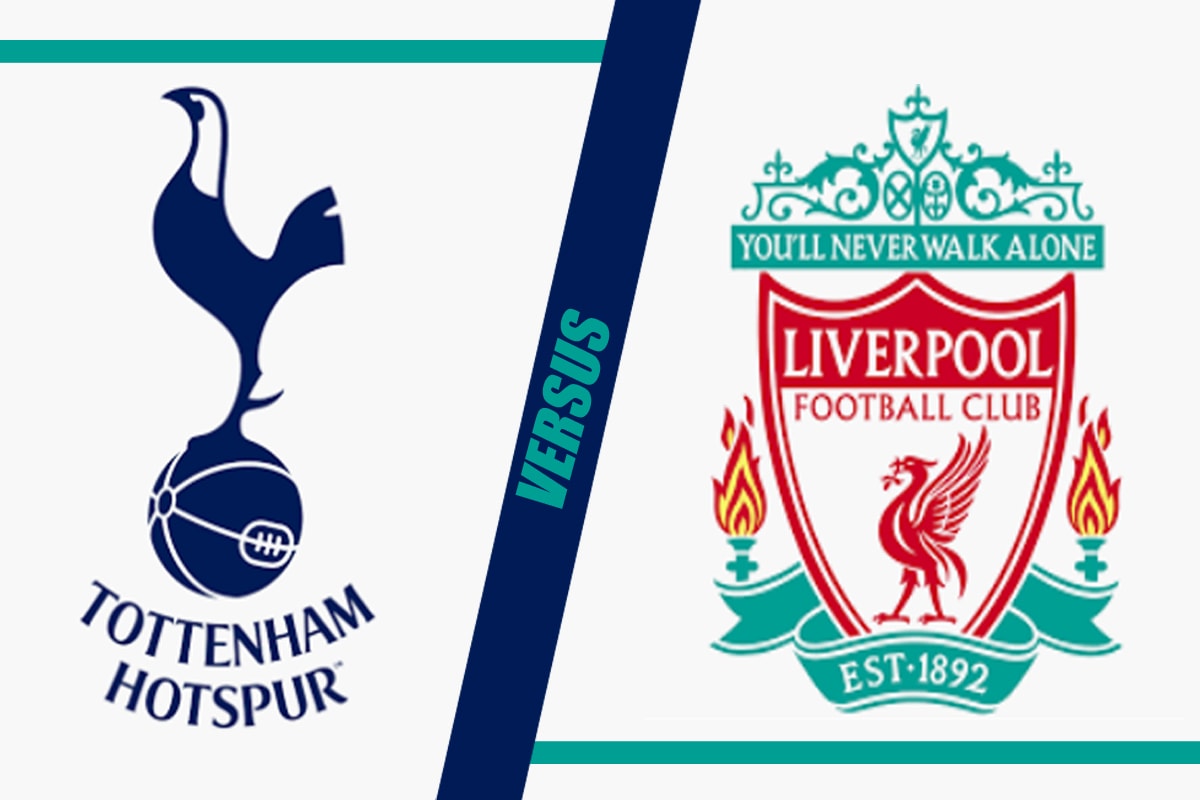 And breathe…
Liverpool and Spurs will meet in an all-English UEFA Champions League Final at the Wanda Metropolitano on June 1.
And how amazing it is to write that, given both teams looked dead in the water at one point in their respective ties against Barcelona and Liverpool.
No one thought that Liverpool's unbelievable 4-0 victory over Barcelona could be topped for drama. Spurs, however, had other plans, scoring deep into injury time to pull off a historic win over an Ajax team that seemingly had them beaten.
For as long as I have been watching soccer, I have never witnessed anything quite like the drama of this year's UEFA Champions League semifinals. In fact, I'm pretty sure my heartbeat has just returned to its normal rhythm.
So, where do we go from here? Well, there are two teams left standing, and one has to go.
Jurgen Klopp's Liverpool and Mauricio Pochettino's Spurs will both be vying to take the Coupe des Clubs Champions Européens back to England. As we are all aware, there can just be one champion, so who will it be?
Let's see what the bookmakers think as I start this Spurs vs. Liverpool betting preview with the latest odds. Analysis, predictions, and best bets are also included.
Latest Champions League Final Odds
The odds above are provided by Bovada, one of our top-rated soccer betting sites.
Are you surprised to see Liverpool as the favorites to lift the cup? Do you believe Spurs have exactly what it takes to go all the way?
If you are betting on Liverpool to win the Champions League, you will be placing the most popular wager of the two. Odds on The Reds winning the final are currently -105 with Bovada.
A bet on Spurs to win the Champions League will bag you odds of +270. You will probably agree that these odds are fantastic value, given that this is just one game of knockout soccer, and a final, at that.
For those who believe the game will end in a draw after 90 minutes, putting your money where your mouth is will get you odds of +250.
What do you think? Are these odds worth a shot?
If you are unsure of who to back, keep reading. I will be breaking down both teams' chances this year and singling out the key players that can lead their teams to glory in this year's final.
First of all, let's recap both semi-finals second legs.
Liverpool 4-0 Barcelona (4-3 on Aggregate)
Soccer fans should always remember May 7, 2019, as this was the date that the truly unthinkable happened.
Liverpool welcomed Barcelona to Anfield in a match that was seen as a dead rubber by many pundits and fans. The Spanish champions arrived full of confidence and with a 3-0 lead on aggregate following a commanding performance the week before at the Camp Nou.
Jurgen Klopp was dealt the task of trying to rouse up his troops to have a go at Barcelona. However, he would be without star forwards Mo Salah and Roberto Firmino in his efforts to make the aggregate scoreline look a little more respectable.
What was apparent from the loyal supporters in the Anfield crowd that night was that they were here to get behind their team, win, lose, or draw. Aside from the wacky fantasists, surely no one else in the stadium would have predicted what was to come.
Liverpool, who had been so unlucky not to score at least two goals at the Camp Nou the week prior, needed at least three unanswered goals to force the game to extra time.
Without Salah and Firminio, scoring one would be difficult. With arguably the greatest player of all time in Lionel Messi — in addition to former Kop stars Luis Suarez and Philippe Coutinho lining up for the opposition — keeping a clean sheet would be almost unthinkable.
Liverpool Draws First Blood
With just under seven minutes on the clock, Joel Matip fired a long ball forward, which Jordi Alba headed in the direction of Sadio Mane. Liverpool captain Jordan Henderson ran it into the box, shooting at Barcelona's keeper Marc-André ter Stegen, who parried it at Divock Origi. The Belgian international gladly put it in the back of the net to make it 1-0.
Barcelona kept the crowd quiet following the first goal, shaking the Liverpool defense, with Messi and Coutinho forcing saves from Allison. Both teams went at it full throttle, trying to find the goal that would influence the course of the game.
At half time, Andy Robertson was replaced by Georginio Wijnaldum due to an injury sustained as a result by Suarez. For Suarez, it would be a mistake that would come back to haunt him as Wijnaldum fired in from a Trent Alexander-Arnold cross to make it 2-0.
Suddenly, Liverpool started to believe they could do it.
Just a couple of minutes later, Wijnaldum had scored again, converting Xherdan Shaqiri's peach of a cross to make it 3-0. Liverpool was now level with Barcelona, who looked as though they were crumbling.
The Miracle Goal
The Anfield crowd was in full voice, urging their heroes to find the goal that would take them to the Champions League Final and close the book on arguably the greatest night in their illustrious history as a club.
In the 78th minute, Liverpool got it.
Having won a corner, Alexander-Arnold looked as though he was going to walk off to allow Shaqiri to take it. This caught the entire Barcelona defense out, as the youngster whipped the ball to Origi, who happily converted for his second goal and Liverpool's fourth.
Barcelona never looked like coming back. This was Liverpool's night and one that will forever be remembered by fans as long as they live.
What a result.
Ajax 2-3 Tottenham (3-3 on Aggregate)
Thought it couldn't get any more dramatic following Liverpool's spanking of Barcelona?
Yeah, I pretty much thought the same thing.
With Spurs needing to better Ajax's 1-0 win at Tottenham Hotspur Stadium, going into halftime at 2-0 in Amsterdam was the last thing they needed. Spurs had looked shaky and full of nerves in the first half of the Champions League semifinal second leg and not like a team that was playing for glory.
When the incredible 19-year-old Ajax captain Matthijs de Ligt headed Ajax into the lead after just 5 minutes, Erik ten Hag's team looked onto something. This feeling was compounded when Spurs' Son Heung-min hit the post before Hakim Ziyech scored another for Ajax.
Tottenham, now 3-0 down on aggregate, looked down and out and heading for a Champions League semifinal exit without putting up much of a fight.
Spurs fans who had travelled to the Johan Cruyff Arena were drowned out by the home support and must have felt like getting up and walking out of the stadium.
When halftime came around, former Ajax and Netherlands legend Patrick Kluivert "treated" fans to a rendition of Bob Marley's "Three Little Birds," placing particular emphasis on the "don't worry about a thing, cos every little thing's gonna be alright" phrase.
It seemed as though Ajax was already celebrating their first Champions League Final appearance of the 21st century. If Mauricio Pochettino needed inspiration for his halftime team talk, all he needed to do was open the dressing room door.
Lucas Moura to the Rescue
Just under ten minutes into the second half, Spurs fullback Danny Rose launched a ball into the Ajax half which was caught by Lucas Moura. His touch landed at the feet of Dele Alli, who twisted inside the host's defense with the stray ball eventually being slotted past the Ajax keeper.
It was something in a tie that had yielded nothing else for Spurs.
A little luck was needed by the English club, and this seemed to literally fall at their feet just minutes later when Ajax keeper Andre Onana saved Fernando Llorente's shot, only for a mix-up in the defense allowing Moura the chance to sweep the ball into the net on the turn.
Suddenly, Ajax was looking tired and nervous.
Spurs needed just one goal now to knock Ajax out, and the entire mood in the stadium shifted from celebratory to a collective panic.
Spurs had what seemed to be one last chance, but Jan Vertonghen could only head his shot against the bar before the ball was cleared. Suddenly, Ajax could breathe again.
The Golden Goal
The five minutes of extra time was almost up when Spurs' Moussa Sissoko launched the ball up the pitch. Llorente tapped the ball towards Alli, who slipped a sweet pass in to Moura.
Now, Moura had no time to think here and just had to hit the ball. Easier said than done, especially with a few Ajax defenders closing in. However, the Brazilian magician did just that, beating de Ligt to the ball by an inch and slotting past the Ajax keeper to send Spurs fans into raptures.
What an incredible moment for Moura and this Spurs team.
Ajax's young guns were scattered all around the pitch, simply devastated by the goal. The referee allowed play to restart, meaning that their misery was postponed for a couple of minutes where they had a chance to pull one back, but it was not to be.
Spurs, for the first time in the club's history, made it to the Champions League Final.
Crazy.
Previewing the Final: Spurs vs. Liverpool
When the dust settles for both teams, they will be looking ahead to their final EPL games over the weekend of May 11 and 12.
Spurs will guarantee Champions League soccer next season with a win or draw against Everton, while Liverpool will need to beat Wolves — and hope Man City slips up against Brighton — to have a shot at winning the EPL title.
Once the season has come to its conclusion, all focus will be on the Wanda Metropolitano in Madrid on June 1 for the Champions League Final.
2019's final will be just the third major European final competed between English teams. The first was the 1972 UEFA Cup final between Spurs and Wolves, with the 2008 Champions League final between Manchester Utd and Chelsea the most recent.
The English media are falling over themselves with excitement for what is set to be the biggest game the country has had to look forward to since last summer's FIFA World Cup semifinal loss to Croatia.
This match is set to be an incredible spectacle featuring two teams that, by all rights, shouldn't be in the final. Barcelona and Ajax both looked to have done more than enough to earn their places in Madrid, but sports, as we know, can produce some wonderful surprises.
On June 1, these are the players that will be key to each team's chances of lifting the cup.
Liverpool's Three Key Players
Virgil van Dijk
The best center back on the planet? There is every reason to suggest that the Dutchman is just that.
Solid against Barcelona at Anfield, van Dijk is crucial to Liverpool's ability to shut out danger and organize the defense. Although he was left wanting at the Camp Nou, van Dijk certainly made up for it in the return leg.
If Spurs have Harry Kane back for the final, this man will need to be at his very best to ensure his team wins their first Champions League title since 2005.
Mo Salah
Who would have thought Liverpool could have scored four goals against a team like Barcelona without Salah?
The Egyptian has been a major reason for Liverpool's progress in the tournament this year and for the Merseysiders making it to their second Champions League final in two years.
Salah has the talent to rip Spurs' defense apart and is a lethal finisher on his day. Liverpool will always prefer to have Salah in the team; that's for sure. Expect fans to be crossing their fingers in hope that he will feature in the team's second shot at European glory in two seasons.
Sadio Mane
Although Mane didn't make it on the goal sheet in the 4-0 win over Barcelona, his movement and constant attacking threats were crucial to the victory.
Mane will be an important tool in unlocking Spurs' defense and will cause all kinds of problems for the Londoners. His quick feet and deep bag of tricks will come in handy against Pochettino's solid group of players.
Mane is, without a doubt, one of the most important players Klopp has at his disposal.
Spurs' Key Players
Harry Kane
According to reports, Harry Kane is "hoping" to be fit for the Champions League Final on June 1.
It doesn't really say much, does it? I mean, fans will be hoping he's fit, too. But this does add a little mystery to how Spurs will approach the game. Even if they know that Kane will be available, will they let it slip into the public domain?
Kane is Spurs' star man, and their game is effectively built around supplying him with the ball he needs to cause damage. He is an excellent goalscorer, leader, and all-around footballer, and it will be a massive boost to Spurs if he is fit for the final.
Lucas Moura
He's the reason Spurs are in the final.
This guy is one of the most underrated players in the EPL and got a chance to show his true worth on the highest stage against Ajax.
Moura is happy at Spurs, by all accounts, and the feeling is more than mutual with the club following some impressive performances over the past couple of seasons. The Brazilian will be hoping to improve on his excellent outing in Amsterdam when he lines out against Liverpool on June 1.
As we all saw against Ajax, Moura can turn a game on its head. He is that good.
Dele Alli
It is crazy to think that Alli is still just 23 years old, given how important he is to Spurs and England.
Without Alli's vision and quick thinking against Ajax, Moura would not have found himself within range to score his goals. This is a testament to Alli's incredible ability to read the game.
Alli brings a confident and assured attacking threat to Spurs and is as influential as any other player in the side. He will be an important presence in his first Champions League Final.
Who Will Win the Champions League Final?
This game is going to be incredible.
In many ways, it is the final that few had expected following the semifinal first legs.
Liverpool is the bookies' favorites to lift the trophy at -105 while Spurs are the outsiders at +270.
Given the way that the Merseysiders completely annihilated Barcelona in the second leg on May 7, it is difficult to back against them. Liverpool was missing Salah and Firminio, too, which made it even more incredible.
Liverpool also showed how they can shut teams out, even those with Messi and Suarez in their attack. This is something that those betting on Spurs to win the Champions League should take into account.
Spurs, on the other hand, look like excellent value at +275. This is just one game, and anything can happen. For any inspiration to support that statement, just look back at the previous two games in this competition.
Pochettino will be confident after his team's heroics against Ajax. After all, this is a team that knows Liverpool well and has proven that they can unlock tight defenses while missing their own key man in Harry Kane.
These two sides have traditionally been hard to separate. Let's take a look at some head-to-head history to see if it can help us choose the right bets.
Liverpool and Tottenham's Head-to-Head History
Below, you will find the previous ten results between Liverpool and Tottenham.
Mar 30, 2019 – Liverpool 2-1 Tottenham – EPL
Sep 15, 2018 – Tottenham 1-2 Liverpool – EPL
Feb 4, 2018 – Liverpool 2-2 Tottenham – EPL
Oct 22, 2017 – Tottenham 4-1 Liverpool – EPL
Feb 11, 2017 – Liverpool 2-0 Tottenham – EPL
Oct 25, 2016 – Liverpool 2-1 Tottenham – League Cup
Aug 27, 2016 – Tottenham 1-1 Liverpool – EPL
Apr 2, 2016 – Liverpool 1-1 Tottenham – EPL
Oct 17, 2015 – Tottenham 0-0 Liverpool – EPL
Feb 10, 2015 – Liverpool 3-2 Tottenham – EPL
All in all, Liverpool has won five of the last ten, with Spurs picking up just one win since Feb 10, 2015.
There have been four draws between the two sides in this time.
The winning margin has never been more than one goal aside from Spurs' 4-1 victory on October 22, 2017.
There are some pretty interesting trends to take from the results above, especially if you are betting on the final.
If, like me, you have made your mind up on who you believe will win the Champions League, then please feel free to compare your pick to mine, below.
The Prediction
The first thing I'd like to say about this game is that I believe it's going to be very close.
Expect both Liverpool and Spurs to start the game off very tentatively with extra focus on keeping things as tight as possible at the back. Liverpool's van Dijk and Spurs' Alderweireld will be massively important to both teams' efforts to keep a clean sheet.
While I believe there will be goals in this game, I don't think the winning margin will be more than one goal. The head-to-head form shows that the majority of ties between the two sides have come down to just one goal, and both teams are strong at the back with solid keepers between the sticks.
You can get odds of +275 for Liverpool to win by 1 goal and +450 for Spurs to win by the same margin with Bovada.
Another interesting bet I have picked out from Bovada's sportsbook relates to the halftime/fulltime markets.
Draw – Tottenham Hotspur is +700, which is an excellent bet for a team that is fit and has a habit of scoring late goals, while you can get Draw – Liverpool at +400. I would say the exact same thing about Liverpool when recommending this bet as I would against Spurs.
While this one is difficult to call, I see Liverpool winning this one by a goal. As much as Spurs' heroics have been inspirational, Jurgen Klopp's team absolutely hammered a team that is arguably the best in the world. Scoring four goals without reply was a huge feat.
Liverpool has been in great form this season and, while likely to miss out on the EPL, will want this trophy badly.
You can get Liverpool to win 2-1 at +750, and I believe this is the best bet of them all.
My deepest apologies to Spurs fans.
PICK
Liverpool to Win 2-1
+750
Final Thoughts
Spurs vs. Liverpool is set to be one of the most competitive Champions League finals in recent memory.
This game features two teams that have qualified for the ultimate game in the tournament against all odds. Fans will be hoping that both teams bring that magic to Madrid on June 1 and treat us to another night of wonderful soccer.
Let's hope 2019's Champions League Final is one to remember.