Top XFL Daily Fantasy Football Picks to Target in Week 6

Usually, the top studs are pretty obvious in daily fantasy sports. Sometimes, they can bottom out, but more than worrying if they'll stink, you need to ponder if their price is worth it.
Given that XFL DFS deals with inconsistent talent and just four games each week, however, this is a more pressing concern.
The good news is I take a look at the top XFL DFS picks to target each week. Last week, we had several hits, with Philip Walker, Josh Johnson, and Tre McBride all good to great.
If you're looking to week 6 like we are, one thing you can do is consider week 6 XFL betting lines and how they may impact players. That's something I consider each week and will continue to do again this week.
Let's look to the top XFL DFS picks for week 6 and see which XFL daily fantasy football studs are worth paying up for at DraftKings.
Josh Johnson, QB, Wildcats ($10.8k)
Phillip Walker is forever in your player pool, but you can save almost $2k in salary and get someone about as good. Johnson has been on fire pretty much all year, and he's fresh off of a killer four-touchdown outing.
Johnson is also averaging 25 fantasy points per game on the year and will be in a pretty good spot against the Seattle Dragons. Walker just lit Seattle up to the tune of 28 fantasy points last week, while Johnson's Wildcats are my pick to win this contest via my week 6 XFL predictions.
The savings and his upside might make him the top quarterback play for the week.
Taylor Cornelius, QB, Vipers ($9.3k)
Again, Phillip Walker is a beast and always worth paying up for in XFL DFS, but if you can get similar production and save some cash, why not?
Cornelius sheds even more salary for you, as he's $1.5k cheaper than Johnson and a full $3k cheaper than Walker. This, despite three consecutive 20+ fantasy point outings, including last week's 32-point explosion.
This week's matchup with the BattleHawks isn't that great for DFS purposes, but Tampa Bay is at home, and Cornelius has a terrific system with solid weapons. The Vipers are one of my favorite picks this week, so you better believe I expect another solid outing from Tampa Bay's dual-threat quarterback.
Lance Dunbar, RB, Renegades ($7.1k)
Dunbar was a dud last week, but he still saw at least four targets (and caught all of them) for the fourth time in five games. His role as a pass-catcher remains great, and one down week won't get me off of him.
Dallas as a whole is a bad team to get behind as long as Landry Jones is sidelined with a knee injury, but this offense should feature a lot of running and dump-off passes. That could give way to a big outing for Dunbar, who had posted 12+ fantasy points every week prior to last week.
Dunbar will also be facing a fairly suspect Defenders run defense that has allowed 173 and 266 rushing yards in their last two games. If Dallas mixes Dunbar in as a rusher a bit more, he could be one of the best plays on the entire slate.
Cam Phillips, WR, Roughnecks ($11.7k)
It seems the second I get behind Phillips, he's awful. We can test that theory this week, seeing as he's coming off of an insane 37-point outing and has topped 32+ fantasy points in three of his last four games.
Phillip Walker's top weapon has had a massive role more often than not, while I'm not sure the New York Guardians are really equipped to shut him down. He's pricey, but with Nelson Spruce less than 100% or out again this week, there aren't that many trustworthy wide receivers you'll want to pay up for.
You can pair Phillips with Walker or roll him out naked as your top spend.
Tre McBride, WR, Wildcats ($10.2k)
McBride has smashed pretty much every week since returning from an injury. He "only" got 14 fantasy points last week, and that registered as his worst game of the 2020 XFL season.
Josh Johnson's top target at the moment, McBride is a fantastic stacking option with the Wildcats quarterback. He's a great play whether top LA receiver Nelson Spruce (knee) returns to action or not, too, as he's posted elite production with him in and out of the lineup.
McBride's price tag has spiked considerably over the past two weeks, but his production warrants it. In a favorable spot against a weak Dragons defense, he's easily one of the best receiving options in XFL DFS this week.
DC Defenders Defense ($4.7k)
I don't ever feel great about paying up for a team defense in daily fantasy football, but you need some stability in an eight-team league.
DC may not always offer that, but more often than not, they've been pretty good on defense. They returned to their solid form this past week, where they held a quality BattleHawks team to just six points.
The Defenders aren't cheap, but they get to take on the Dallas Renegades, who have struggled mightily when star quarterback Landry Jones has missed time.
Seriously, with Jones not on the field, the Renegades have scored 15 total points this year. Gross, right?
DC would be a solid try regardless, but the fact that they probably get to face the conservative Philip Nelson only aids their case. They'll also be at home, where they're 3-0 on the year and have allowed just 25 total points.
Summary
XFL daily fantasy football isn't as easy as it looks, but the best spot to start is securing the top studs that you absolutely have to roster each week.
You can absolutely pay for Phillip Walker and really any pricey star you want, but even when making XFL DFS picks at the top of the salary food chain, we want to consider when we need to be contrarian.
Pivoting off of Walker to Johnson or Cornelius could make sense, while it's also possible we could get away with saving a little cash at running back and using Dunbar.
Of course, there's a lot more to consider, as I'll soon be taking a look at some XFL DFS sleepers for week 6.
As always, consider how odds and game totals impact these games, and if you're up for the challenge, head over to the top online XFL betting websites and place some wagers.
AUGUST
Casino of the Month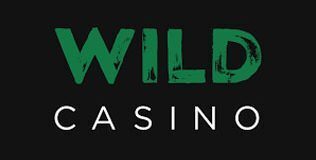 Welcome Bonus
250% up to $5,000
Read Review
Visit Site