Top Wide Receivers for 2020 Fantasy Football Drafts
If anyone told you that a wide receiver can't win you a championship in fantasy football, point to the 2019 NFL season. Michael Thomas parlayed his elite route-running and sparkling catch rate into a dream campaign, breaking the single-season reception record in the process.
Thomas benefits from an amazing system and the presence of the ever-accurate Drew Brees, but he still played a huge hand in an insane 149-catch season that may never be matched.
It also led to the most fantasy points of any receiver in 2019 (because duh). Chris Godwin was the next closest performer, yet he was nearly 100 fantasy points out of the top spot.
You can't always get these studs, but every now and then, having one of the very best fantasy football wide receivers can be a total game-changer. Last year was a reminder of that.
So, who are the best fantasy football wide receivers for the 2020 season? Let's break down the guys that are good enough to be lumped in with Michael Thomas.
Michael Thomas – Saints
Thomas needs no introduction, but here goes. Even before he became the single-season reception king, he sported one of the best catch rates in all of football and was a fantasy darling.
The #1 fantasy receiver in 2019 by a mile, Thomas was already a fantasy fiend after finishing 6th the year prior and 6th in 2017.
Very much here to stay, Thomas is a refined route-runner in an incredibly dynamic system. He has one of the most accurate quarterbacks in NFL history getting him passes, and considering he's yet to score 10 touchdowns in a season, it's arguable he has a bigger ceiling than we've seen.
At best, Thomas is here to break more records and will again be the top overall fantasy receiver. Worst case, he'll just ho-hum his way to a top-10 finish for the fifth year in a row.
Julio Jones – Falcons
The decline of Julio Jones has been greatly exaggerated. No, he's not vying for that Michael Thomas reception record, and yes, he does have Calvin Ridley breathing down his neck.
But Julio Jones is still the best wide receiver in pro football. That alone doesn't make him one of the top fantasy wide receivers, but it certainly doesn't hurt.
Also aiding Jones' case is his massive role with the Falcons, which saw him rank 5th in the NFL in targets. He turned that into 99 catches, 1,394 yards, and six scores — good for 3rd among wide receivers.
Still a physically dominant receiver, Jones has the ball skills, size, and catch radius to turn into a touchdown machine the second Atlanta allows him to. Even if that never happens, though, his role translates into fantasy goodness with him clocking in as a top-7 fantasy receiver every year since 2014.
The elite consistency and obvious upside keep him in the conversation of the best receivers in fantasy football in 2020.
Tyreek Hill – Chiefs
We saw the downside of Tyreek Hill last year, as his off-field antics scared fantasy owners away, and an early-season injury robbed him of four games.
Despite all of that, Hill's insane speed and ability to keep plays alive down the field makes him one of the most mouth-watering receivers to own in fantasy football. He played just 12 games in 2019 yet ranked 32nd at his position.
The year prior, Hill displayed his upside (3rd overall), and a 9th-place finish the year before showed off some consistency. Health and character may be things to lead some prospective owners elsewhere, but Hill has perhaps the best quarterback in the NFL throwing him passes.
When talking about pure ceiling, Hill is among football's best at the wide receiver position, and he remains a big reason why the Chiefs can win the Super Bowl (again).
DeAndre Hopkins – Cardinals
The Texans traded DeAndre Hopkins out of town this offseason, largely due to looming contract demands. While that could become a problem for Arizona at some point, I doubt we have to worry about it in year one.
Nuk remained highly efficient in his final season in Houston, as he hauled in 104 of 146 targets for 1,165 yards and seven scores.
Despite seeing drops in production across the board (hard not to after his insane 2018 season), he still ranked 5th among wide receivers. His transition to a new offense in the desert creates an unknown, but it's also dropped his ADP to round two or even round three.
That's just too much value for one of the most reliable receivers in fantasy circles.
Davante Adams – Packers
One other guy that has been crazy reliable is Adams, who finished as fantasy's 22nd-best receiver in 2019 despite missing four games. This was in a new offensive system and with just five touchdowns coming his way, too.
The upside is clearly there with Adams, who is targeted relentlessly by Aaron Rodgers and managed to finish as WR2 in 2018.
Thanks to a clear role, underrated athleticism, exceptional route-running, and proven ability in the red zone, Adams is extremely reliable and offers reasonable upside.
He'd be the last guy off the board in this group for me, but it's actually a pretty tight fight after MT.
More Fantasy WRs to Consider
Odell Beckham Jr. – Browns
Cooper Kupp – Rams
Amari Cooper – Cowboys
Mike Evans – Buccaneers
Chris Godwin – Buccaneers
D.J. Moore – Panthers
There are 32 #1 wide receivers in the NFL and 64 that see the field together at the same time for much of the game. Needless to say, there are a lot of wide receivers to consider drafting each year.
I pointed to my personal favorites in the first section of this post, but don't let that dissuade you from investing in shares of these other guys above.
Of course, even these options have their own question marks.
To make the "best" cut, you have to have elite talent and fewer obstacles in front of you. After all, if you're spending an early-round pick on a receiver, you don't want it to turn into a mistake.
If you roll with any of the receivers mentioned in this breakdown, you'll likely be fine. But if you stick with the top fantasy football wide receivers, you could be setting yourself up for serious success.
For more NFL fantasy and betting content, check out our NFL blog.
AUGUST
Casino of the Month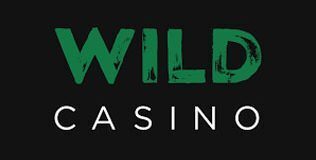 Welcome Bonus
250% up to $5,000
Read Review
Visit Site