Ranking the Top 10 Stand-Up Comedians in Vegas History

A list of top 10 anything would inevitably spark some debate, but building a list of the best comedians to ever play Vegas is nearly impossible.
As soon as you have your "top ten" list filled, you instantly remember another favorite, and then the internal debate begins of who to eliminate to make room for this other deserving comic. And you remember another.
And then so it goes.
So don't imagine I'm ignoring or forgetting the outstanding comics who didn't make this list. No. I don't have room for them all. So leave me to my internal wrassling and enjoy these ten, who may not be the best on your list, but they are definitely worthy of this particular list of the top comedians to play Vegas.
10. Kathleen Madigan
We begin our list of the best comedians to ever play Vegas is Kathleen Madigan. Born one of seven children to an Irish Catholic family in Florissant, Missouri, Kathleen Madigan took a degree in journalism from Southern Illinois University Edwardsville.
She then worked as a reporter in the St. Louis area while trying out her comic material during open mic nights at the various local comedy clubs.
Madigan's observational humor draws extensively from her parents and six siblings and her upbringing in a suburb of St. Louis, Missouri.
She was named the "Funniest Female Stand-Up Comic" at the 1996 American Comedy Awards. She often appears on Las Vegas stages, most recently at the Mirage takes the stage in Las Vegas at the Mirage's Terry Fator Theatre.
Incidentally, what's funny is that too few of us know that we can listen to comedy albums via Spotify, Amazon, or Apple while still trying our luck at the best US casinos online.
9. Gabriel Iglesias
Gabriel "Fluffy" Iglesias has been a staple on the comedy circuit since the late 1990s when he quit his cell phone sales job to concentrate on stand-up comedy full time. He lost his apartment and his car.
Iglesias was soon performing sketch comedy in the Nickelodeon program All That and providing voices for cartoon characters.
In 2011, Iglesias began producing and hosting Stand Up Revolution, a series featuring stand-up comedians on Comedy Central that ran for three seasons.
Iglesias regularly performs at several gaming venues, including the Mirage in Las Vegas, the Turning Stone Resort & Casino in Verona, New York, and the Horseshoe Casino in Hammond, Indiana.
8. Jeff Dunham
Edgar Bergen and his sidekicks Charlie McCarthy and Mortimer Snerd may have missed the Vegas entertainment gold rush by a couple of decades, but don't worry. There's at least one ventriloquist out there plying his trade in Las Vegas.
Jeff Dunham was born in 1962 in Dallas, Texas. When he was eight, his adoptive parents gave him a Mortimer Snerd dummy for Christmas—and the rest, as they say, is history.
He took ventriloquism quite seriously, attending the Vent Haven Convention (an annual gathering of the world's ventriloquists) when he was in sixth grade. He continues to attend that annual gathering to this day.
With his full cast of sidekicks, including Walter, Peanut, Jose Jalapeño on a Stick, Bubba J, and Achmed the Dead Terrorist, Dunham's show always features a deep bench of entertainment.
Dunham regularly appears in Las Vegas at such venues as Zappos Theater at Planet Hollywood.
7. Ron White
Born in Fritch, Texas, Ron White did a stint in the US Navy and, after his discharge, spent time in Mexico but dreamed of being a stand-up comedian.
In the early 2000s, he was tapped to become a charter member of the Blue Collar Comedy Tour, along with friends Jeff Foxworthy, Bill Engvall, and Larry the Cable Guy.
White is a frequent performer at the Terry Fator Theater of at Planet Hollywood. He is also the author of the book I Had the Right to Remain Silent But I Didn't Have the Ability.
By the way, if you like comedians, you probably also like funny movies, so why not check out our list of the funniest casino-themed movies?
6. George Lopez
Next up on my list of the best comedians to ever play Vegas is George Lopez. Son of Mexican immigrants, George Edward Lopez, was born in Los Angeles back in 1961 and was raised by his maternal grandmother and step-grandfather.
He was drawn to comedy and acting, taking several bit roles in movies, including 1993's Fatal Instinct (as "murder investigator"). All the while, he honed his comedic skills in the various comedy clubs in the LA area.
In 2002, Sandra Bullock approached him to talk about producing a sitcom, and The George Lopez Show was the result. The show was extremely popular, running for five years, from 2002 to 2007. It helped introduce the comedian to a nationwide audience.
He remains true to his roots, with much of his routine taken from his own life—and that honest and straightforward persona continues to be a big attraction in Vegas. He regularly fills the seats at The Theater at the Mirage Casino & Resort.
5. Rita Rudner
Trained from the age of four as a ballet dancer, it's no wonder that Rita Rudner's first work on stage was as a dancer. She had a solid start in Broadway musicals, even performing the role of Lily St. Regis in the long-running musical Annie for more than a year.
She moved over into comedy in the late '70s, and by the turn of the 21st century, she had taken up residency at The Venetian. Rudner has sold more than two million tickets to her Vegas shows in the past two decades. She's also written several books, including I Still Have It; I Just Can't Remember Where I Put It.
Her sense of humor and delivery is erudite without being smug, witty, and arrogant. She's hard to dislike, which is why nobody dislikes her.
Be that as it may, remember that you too can be the life of the party simply by adding a few of these funny casino jokes to your repertoire.
4. Flip Wilson
Clerow Wilson Jr. was born in New Jersey in 1933, and after his mother abandoned her husband—Clerow Wilson Sr.—and ten children, the young Clerow found himself bouncing from foster homes to reform schools until at age 17 when he joined the US Air Force.
His talent for making people laugh was already serving him well, and it was in the Air Force that he got his first experience performing in front of audiences. At the time, it mainly consisted of his fellow airmen at various bases he was asked to tour and perform.
His pals in the service called him "Flip" for his zaniness, and the nickname stuck when he chose it as his stage name.
After discharge, he worked as a bellhop at San Francisco's Manor Plaza Hotel in San Francisco not long before he performed as a drunken patron to entertain patrons of the Plaza's nightclub between the regular acts.
In Las Vegas, it wasn't long before Flip opened for Bobby Darrin in the early 60s. Sales of his comedy albums were soon second to only a handful of the comedy industry's top performers.
In the '70s and '80s, Flip Wilson performed regularly at Caesars Palace and the Sahara Hotel. His eponymous television show brought us immortal characters like Geraldine and the Reverend Leroy.
3. Rodney Dangerfield
For a man who spent decades talking about how he got no respect, Rodney Dangerfield was much beloved in Las Vegas, where he filled huge venues like the Colosseum at Caesars.
The man born Jacob Rodney Cohen in 1921 spent the first thirty years of his life trying to succeed as a stand-up comedian—he was writing jokes for other comedians when he was 15. This was in the day of the great Catskills comics like Henny Youngman, Jack Benny, and Sophie Tucker.
He spent much of the '50s selling aluminum siding, depressed that he had failed to make a success out of the comedy business.
But he kept trying, working on different perspectives that would work for him on the stage. By the end of the '50s, Dangerfield was finally satisfied that his onstage character—built around a hapless character from Jack Benny's radio program named "Rodney Dangerfield"—was going to do the job.
A mere decade later, Dangerfield had his comedy club in New York City, and shortly after that, he appeared in Caddyshack as the boorish (and scene-stealing) Al Czervik, a wealthy tycoon who provides more than his share of the movie's comedy—and this was a movie featuring Bill Murray and Chevy Chase.
It wasn't long before Dangerfield had starred in a string of hit movies, but he still returned to Las Vegas to entertain, as he'd learned back in the 1940s.
2. Carrot Top
Scott Thompson is a native son of Florida (1965) of a NASA engineer, so you would expect him to be smart as a rocket scientist and quirky as Florida Man. You would be mostly right with both of those assumptions.
Graduating from high school in 1983, having already acquired his "Carrot Top" nickname from a swimming coach. He worked various odd jobs while attending Florida Atlantic University, and it was while a freshman there that he first tried his hand at stand-up comedy.
Carrot Top has Superglued himself into the Las Vegas firmament with his special brand of weirdness. Since 2005, he's been a regular headliner at various MGM properties in Las Vegas. Most recently, he extended his contract with Luxor through 2025 and that's why he makes our list of one of the best Las Vegas comedians.
1. Joan Rivers
Joan Rivers isn't just one of the best comedians to ever play Vegas. She's the best comic Las Vegas has ever seen, hands down.
Known only as Joan Rivers to the world for her 60-plus years in comedy, Joan Alexandra Molinsky was born in 1933 in Brooklyn, New York.
Coming up through the New York comedy ranks with her contemporaries George Carlin and Richard Pryor, she established herself as a comedy star in her own right—a tough job when the list of well-known women in comedy began and ended (pretty much) with Sophie Tucker.
Sure, there was Phyllis Diller and Totie Fields, but Rivers had her own style.
Joan's routine was a mixture of observational humor and biting sarcasm, and as the years went by, she leaned more toward the catty side of that sarcasm.
That earned her headlining work in Vegas, where she often shared the marquee with Diana Ross and Ann-Margret.
Joan Rivers lived to headline nearly every big room in every Las Vegas casino with one. She was reliably witty, a testament to which was her serving as a permanent guest host for Johnny Carson in the 1980s. She easily deserves a reserved spot on everyone's top 10 comedians in Las Vegas history.
He Who Laughs Last
There you have it, the best comedians to ever play Vegas. Rivers takes the cake for me, ranking something as subjective as comedy is next to impossible.
Unlike art, where we can stare at something for long periods, uncertain of whether we hate it or love it, comedy is a visceral creation that inspires immediate reaction. And depending on who you talk to, a top-10 list of comedians may have a different person at #1 every single time.
The comic yearns for the laugh and fears the deadpan stare of the less-than-impressed. I would imagine a comic's version of hell would be a dark, smoky circle of hell populated entirely by the walking dead.
Unless the comic is Emo Philips, that would be better than what that guy deserves. If you want some music in your life, try one of these tunes about the game of poker below.
AUGUST
Casino of the Month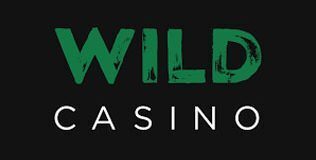 Welcome Bonus
250% up to $5,000
Read Review
Visit Site