Top UFC Fights to Bet on in March 2022

The top fights to bet on in the UFC in March 2022 might not be the ones you are expecting to see.
I always like to point out that there can often be a distinction between what makes a great fight to watch and a top fight to bet on. It just so happens that most of the best UFC fights to wager on this March are also among the fights fans just cannot wait to watch. I love it when that happens.
Anyway, we have a nice mix of killer UFC fights to bet on in March 2022 that range from welterweight grudge matches to potential flyweight title eliminators. What's more, I've curated the best of the best to help you arrange your UFC calendar for this month. So, no excuses for missing out.
Let's start in chronological order, with the first event coming up over four weeks.
UFC 272
Main Event: Covington vs. Masvidal
Date: March 5, 2022
Venue: T-Mobile Arena – Las Vegas
The biggest UFC card to bet on this March features some intriguing fights. Still, there is no doubt that the main event is the one that fans are most excited to watch. And to bet on, of course.
Colby Covington vs. Jorge Masvidal
There are many top UFC fights to bet on in March 2022, but none come close to this one.
Once close friends who lived together, these two are now sworn, enemies. At least, that's what Covington and Masvidal want you to believe. There is a conspiracy theory among fans that this is a work designed to make some dough, but I'm not sure that is the case at all.
Although we will find out what the score is after the bout, there is no doubt that fans betting on UFC fights in March 2022 will be all over this one.
I expect it to be the central talking point of the month, and we could even see a rematch made, depending on how the fight goes.
The best apps for betting on MMA fights make Covington the favorite. But Masvidal's fans will be confident that their man can shut "Chaos" up and plant his flag in the center of the Octagon when all is said and done.
Whatever happens, this is one of the best fights on the UFC calendar for March 2022. So, make sure to browse the latest odds and markets for this one if you have not done so already.
Edson Barboza vs. Bryce Mitchell
Covington vs. Masvidal is the best fight to wager on this March 2022.
The co-main of UFC 272 is up there with the other bouts that are unmissable. The UFC odds for this March's top fights have Mitchell as the favorite over the promotion's fan favorite. But the American will need to be at his absolute best to keep his unbeaten record intact.
Mitchell has never stopped a fighter on the feet in his career. On the other hand, Barboza is renowned as one of the most sublime technical strikers globally. Although his light is beginning to fade, he is sure to make you pay if he makes you miss.
UFC 272 boasts some of the top fights to bet on in the UFC in March 2022. Given how this one is up there with the best of them, it doesn't take a genius to figure out why it makes this list.
Kevin Holland vs. Alex Oliveira
Can Alex Oliveira upset the odds and upset Kevin Holland in one of March's best UFC fights to gamble on?
The odds are against a win for "Cowboy," but with his career hanging on a thread, it's going to be a case of all or nothing for the Brazilian. With Holland dropping down to welterweight for this fight, some believe Oliveira should not be entirely written off.
Holland enters one of the most exciting UFC fights to bet on this March, looking to get back into the winning column. One of the top fighters of 2020, the "Trailblazer," dropped back-to-back losses against Derek Brunson and Marvin Vettori before an accidental clash of heads ruined his bout with Kyle Daukaus.
If you're betting on UFC fights in March 2022, I'd recommend checking this one out. In fact, I put together a whole betting guide for it below.
UFC Vegas 40
Main Event: Santos vs. Ankalaev
Date: March 12, 2022
Venue: UFC Apex – Las Vegas
When the adrenalin dies down after UFC 272, fans can look forward to an excellent card on March 12.
It might not bring the same level of glamor in the main event, but the headliner and some of the supporting fights are among the top UFC fights to bet on in March 2022.
Thiago Santos vs. Magomed Ankalaev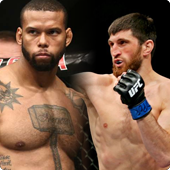 I love this fight. Not only am I excited to watch it, but the numerous UFC odds for March 2022 and the range of markets available are truly something.
As one of the top UFC fights you can bet on in March, I've been perusing the full odds for Santos vs. Ankalaev for a while. One of our recommended sites for betting on the fights, Bovada, has Ankalev as a monstrously heavy -525 favorite to beat the former title challenger.
There is no doubt in my mind that the Russian can go on to claim the UFC light heavyweight title at some point. A win against the Brazilian would expedite that journey and could set him up with a shot at the winner of Glover Teixeira vs. Jiri Prochazka later this year.
One of the best fights to gamble on in the UFC this March 2022; it should also be an absolute war for as long as it lasts.
Marlon Moraes vs. Song Yadong
Speaking of title shots, former World Series of Fighting bantamweight king, Moraes, has been plugging away for one to no avail.
Of course, the "Magic" man fought Henry Cejudo for the vacant 135-pound strap in June 2019, only to be stopped by the cringe meister in three rounds. With that fight included, Moraes is 1-4 from his last five, with his only win coming, in controversial circumstances, against Jose Aldo in December of that same year.
Fewer fighters will give Moraes a tougher test than Song Yadong. Song is one of the top UFC fighters set for a breakout year in 2022 and will be looking to add the Brazilian to a burgeoning list of victims.
Only Kyler Phillips has beaten the Chinese star since he joined the promotion in 2017. A win in this fight would push him one step closer to the front line at bantamweight.
In addition to being one of the best fights to gamble on in the UFC this March 2022, Moraes vs. Song should also be a fierce battle.
You will find odds for this one, and every other fight on this list, on our top UFC betting sites.
Alex Pereira vs. Bruno Silva
Pereira is one of the greatest kickboxers on the planet.
The only man to have knocked out incumbent middleweight champion Israel Adesanya, albeit inside the ropes, Pereira is now looking to get a hold of him inside the cage. Although Adesanya makes my list of predictions for who will be UFC champion at the end of 2022, some believe Pereira could usurp him.
Of course, to even get close to title contention, the sublime striker will need to dispatch Bruno Silva in style. Easier said than done? That's the understatement of the year, right there.
Silva has won his last seven fights by way of KO or TKO. Five of them have come inside the first round. So, to suggest that Pereira-Silva is one of the best UFC fights to bet on in March 2022 is like calling grass green.
But as blatantly obvious as it is that this fight will be a bloodbath, those placing wagers on UFC fights this March might want to think hard about who to back. Make sure to bookmark our UFC betting blog for wagering advice for this and the other fights coming up this month and beyond.
UFC Fight Night: Volkov vs. Aspinall
Main Event: Aspinall vs. Volkov
Date: March 19, 2022
Venue: O2 Arena – London
The UFC returns to "Landan" for the first time in a few years.
Fans are excited to see some of the best British mixed martial artists battle it out on home soil, making this one of the key events on the UFC calendar for March 2022.
Alexander Volkov vs. Tom Aspinall
I'm excited to see two Brits on this card in action.
One of them, Tom Aspinall, headlines his first event in the UFC. The Liverpool-based fighter has the talent to go all the way, and he will get the opportunity to prove this when he takes on the dangerous Russian, Alexander Volkov.
That is if Volkov gets a visa to enter Britain. As things stand, Aspinall might be forced to look for another opponent. But the UFC has released a poster for UFC London with Volkov on there, indicating that they are hoping it goes ahead.
UFC Fight Night 204 official poster: Tom Aspinall collides with Alexander Volkov on home soil in London https://t.co/uYUBZy7vLG

— MMA Junkie (@MMAJunkie) March 1, 2022
So, what makes this one of the top UFC fights you can bet on in March? I'd say the fact that these two are top-level heavyweights should come to mind first. Aspinall will be on home soil, which should help. More than that, he is a heavy hitter with an excellent submission game.
Volkov is a monster and will be pumped to pull off the upset. He has the skills to upset the minds behind the UFC odds for March 2022 and could leave a sour taste in fans' mouths at the end of the night.
This bout should be a classic.
Paddy Pimblett vs. Rodrigo Vargas
Look, I might consider Paddy Pimblett an overrated fighter that won't succeed in the UFC.
With that being said, the guy is quality entertainment. Despite his questionable haircut and overconfidence, he brightens up every room he walks into, which alone makes him a popular guy.
The Scouser takes on Rodrigo Vargas in his second fight under the UFC banner. Can you expect to see the best of Pimblett inside the Octagon in front of a home crowd? Or will his shaky defense and gung-ho approach silence the home support?
I won't make any predictions just yet. But I can say that this uncertainty helps make it onto my list of the top UFC fights to gamble on this March.
Jack Shore vs. Timur Valiev
I am buzzing to watch the second Brit on this card is Wales' Jack Shore.
A class act, I have been a big fan of the Abertillery bantamweight for years. Shore has the skills to go very far and will have a great chance of introducing himself to the broader fanbase on the night.
Shore's opponent, Valiev, is another Russian hoping to have his visa approved before the fight can happen. At 18-2, he is a dangerous matchup for the Welshman, with no losses on his record since 2015.
One of the best fights in the UFC you can wager on this March; make sure to add a red circle around this one if you're planning to bet on UFC London.
For a full card breakdown with picks and predictions, check out my betting preview below.
UFC Fight Night: Blaydes vs. Daukaus
Main Event: Blaydes vs. Daukaus
Date: March 26, 2022
Venue: Nationwide Arena – Columbus, Ohio
The final event of March 2022 features two of the top UFC fights to bet on this month. Headlined by a heavyweight crunch scrap, this is not one to be missed.
Curtis Blaydes vs. Chris Daukaus
Blaydes returns to the cage for the first time since beating Jairzinho Rozenstruik in September.
The perennial contender is looking to get a shot at the title for the first time, despite having racked up wins against most of the top heavyweights of his era. It seems that when he is just about to get his chance, he comes up short.
For example, that KO loss to Lewis helped "The Black Beast" make history.
With his knockout at #UFCVegas19, Derrick Lewis tied Vitor Belfort for most knockouts in UFC history. pic.twitter.com/1pyM0mwfhR

— ESPN MMA (@espnmma) February 21, 2021
Daukaus could find himself lining up for a crack at UFC gold if he can become just the third man after Francis Ngannou and Derrick Lewis to defeat Blaydes in his professional career.
Daukaus is coming off a huge upset KO win over Lewis and will be looking to push himself into contention for his title shot.
While this ensures the bout a place on this list as one of the top fights to place bets on in the UFC in March, it also makes it a pivotal bout in general.
Can Daukaus spoil Blaydes' plans?
Askar Askarov vs. Kai Kara-France
This card is another one of the top fights on the UFC calendar for March 2022.
Askarov, rated as the #2 flyweight according to the official UFC rankings, is an absolute beast. The undefeated Russian returns to the cage for the first time since retiring Joseph Benavidez in March 2021. A win over Kara-France would cement his claim for a shot at gold.
The Kiwi will not be there to compliment his rival, of course.
Having blasted Cody Garbrandt into another realm in their last encounter, Kara-France's confidence has never been higher. Although he is ranked #6 at flyweight, he will consider his chances of claiming the title much higher than some give him credit for.
The stylistic matchup in this clash makes for one of the best UFC fights you can bet on in March 2022. I recommend adding this to your list of bouts to wager on this month.
Where to Bet on UFC Fights in March 2022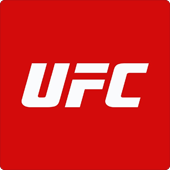 If you're planning to make money on UFC fights this March online, you must first find yourself a top betting site or app to place your bets. Luckily, you have plenty of options in this department.
Our recommended sites for betting on the UFC are all 100% safe, legal, and above board. More importantly, they provide bettors with industry-leading markets, great odds, and all the extras we all tend to gravitate toward.
Although there is no requirement to sign up for more than one account is advisable. Not only does this give you access to more bonuses and rewards, but it also allows you to compare odds and shop for lines. If getting the most bang for your buck is your modus operandi, consider using multiple sites to find the best bets out there.
Below, you can find a list of our recommended UFC betting sportsbooks in your jurisdiction. The following sites will have odds for wagering on UFC fights in March and more.