Top UFC Fighter Rankings for 2021 – Rating the Best Women in Every Division

If I were to ask you who the best women fighters in the UFC in 2021 are, I'm sure you could come up with a few names.
Amanda Nunes. Valentina Shevchenko. And, of course, Rose Namajunas.
These three are the Kurt, Krist, and Dave of the women's fight game. But who else is currently making waves in the promotion?
Ranking the best female fighters in the UFC is perhaps easier than with their male counterparts. But it's no walk in the park. Especially with the no-stop action we have been lucky to witness in the sport this year.
Let's kick off my rankings with a look at the best women in the UFC's featherweight division.
Featherweight
Champion: Amanda Nunes
Won Title On: December 29, 2018
Title Defenses: 2
Next Defense: TBC
Amanda Nunes is the greatest female fighter in UFC history.
She has done more than enough to prove that to the world. Yet her first-round destruction of the Medusa of mixed martial arts — the iconic and downright terrifying Cris Cyborg — sealed the deal for most.
It took her debut at featherweight at UFC 232 it took Nunes just 51 seconds to knock Cyborg out. A fighter that was undefeated for almost 13 years and just about as good as we had seen in the sport. Until that night, of course.
A model professional and cool as a cucumber, the Brazilian is the standard-bearer for women's MMA.
The UFC women's featherweight division is a little thin on contenders. Still, there is no doubt that Nunes is the greatest there is.
Top Challengers at Featherweight
Felicia Spencer
Norma Dumont
Aspen Ladd
Zarah Fairn
Leah Letson
I wasn't kidding when I said that the ice was thin at 145-pounds.
The UFC women's featherweight division is certainly the weakest in the promotion. That doesn't take anything away from Nunes' achievement, especially since she slew a woman considered the greatest of all time to take the title.
The best contender at 145 right now is Felicia Spencer.
The Canadian, who dragged both Nunes and Cyborg to the scorecards, is a former Invicta FC featherweight champion. While losing to the aforementioned greats is nothing to be ashamed of, her defeat to Norma Dumont in May pushed her back a little.
In a situation where Nunes vacates the title, we could see Spencer fight for the vacant strap at 145.
That is if the UFC decides to keep the division.
Even though Dumont beat Spencer, I still have the latter as the top contender in this division based on her previous achievements and how decently she performed against the two icons in Nunes and Cyborg.
After these two, the quality begins to tail off a little. Zarah Fairn and Leah Letson are not what you would call quality fighters, but they make up the best of the women competing in this weight class.
Although she fights at 155-pounds, we could potentially see Kayla Harrison — one of the best PFL fighters in the world right now — compete at featherweight in the future.
That would be exciting.
Bantamweight
Champion: Amanda Nunes
Won Title On: July 9, 2016
Title Defenses: 5
Next Defense: Julianna Pena – UFC 269
Although she became the first woman to hold weight classes in two separate divisions simultaneously, Nunes is better known for her wins at bantamweight.
The "Lioness" has reigned strong over the division since July 2016 when she submitted Miesha Tate at UFC 200 to take the title.
That marked the beginning of a new era at 135-pounds, with the title changing hands in the space of four fights.
Holly Holm's upset victory over the division's first championship crowned her as the new queen of bantamweight. However, Holm was submitted by Tate in her first defense. Tate would suffer the same fate, losing in the same manner.
Since then, Nunes has racked up a stunningly impressive resume with victories over most, if not all, of the greatest women's UFC fighters of all time.
| | | | |
| --- | --- | --- | --- |
| Event | Date | Opponent | Result |
| UFC 245 | December 14, 2019 | Germaine de Randamie | Win by Unanimous Decision |
| UFC 239 | July 6, 2019 | Holly Holm | Win by TKO |
| UFC 224 | May 12, 2018 | Raquel Pennington | Win by TKO |
| UFC 215 | September 9, 2017 | Valentina Shevchenko | Win by Split Decision |
| UFC 207 | December 30, 2016 | Ronda Rousey | Win by TKO |
| UFC 200 | December 14, 2019 | Miesha Tate | Win by Submission |
Put simply, Nunes is the greatest female mixed martial artist of all time. In a division that has seen some extraordinary talent, she has climbed her way to the top of the mountain.
Let's see the contenders vying to take her crown as I rank the best UFC women at 135.
Next Best Female UFC Bantamweights
Germaine de Randamie
Holly Holm
Julianna Pena
Irene Aldana
Aspen Ladd
The women's bantamweight division is still technically the strongest in the UFC, although the level of competition is dwindling somewhat.
The best-ranked contenders at bantamweight start with Germaine de Randamie. An incredibly talented Muay Thai striker, de Ranamie — who beat Holly Holm in controversial circumstances to win the inaugural featherweight strap — is not getting any younger.
At 37, her chances of taking over at 135-pounds are hardly small. But given the fact that she has fought Nunes twice in the UFC, a shot at the champ any time soon is unlikely.
The last time she faced The Lioness ended in a unanimous decision victory at UFC 245 in December 2019.
Holly Holm is still regarded as one of the best female UFC fighters in both this division and in the broader sense.
At 40, her time is running out. One of the world's former top women's pound-for-pound boxers, Holm's stunning knockout of superstar Ronda Rousey is one of the defining UFC moments of all time.
Holm, who suffered her first-ever KO loss when she was stopped by Nunes in July 2019, will stick around if the latter does decide to retire soon.
After Holm, we have Julianna Pena. The contender, of course, will face off with Nunes in December in an attempt to write herself into the history books.
Irene Aldana is looking to work herself into title contention. A TKO win over Yana Kunitskaya in July has helped her cause.
Finally, we have Aspen Ladd.
Ladd has suffered from weight problems that have led to Dana White insisting that she move up to 145 permanently. But for the time being, she is still ranked in this division.
Flyweight
Champion: Valentina Shevchenko
Won Title On: December 8, 2018
Title Defenses: 6
Next Defense: TBC
When discussing the greatest women's UFC fighters in 2021, Shevchenko quickly comes to mind.
The Russian is one of the best strikers in MMA, regardless of gender. Her movement and poise, aided by a sublime fight IQ, put her among the most dangerous mixed martial artists in the game.
The reigning flyweight champion pushed Amanda Nunes extremely close at 135 before deciding to move down a division. Since then, she has racked up wins over some very worthy challengers.
| | | | |
| --- | --- | --- | --- |
| Opponent | Result | Event | Date |
| Lauren Murphy | Win by TKO | UFC 266 | September 25, 2021 |
| Jéssica Andrade | Win by TKO | UFC 261 | April 24, 2021 |
| Jennifer Maia | Win by Unanimous Decision | UFC 255 | November 21, 2020 |
| Katlyn Chookagian | Win by TKO | UFC 247 | February 8, 2020 |
| Liz Carmouche | Win by Unanimous Decision | UFC Fight Night: Shevchenko vs. Carmouche 2 | August 10, 2019 |
| Jessica Eye | Win by KO | UFC 238 | June 8, 2019 |
| Joanna Jedrzejczyk | Win by Unanimous Decision) | UFC 231 | December 8, 2018 |
Not to mention a few legit champions, too.
Without question, Valentina Shevchenko is one of the best female UFC fighters in 2021. An all-time legend, she stands alone at 125-pounds.
Let's take a look at the contenders to her crown.
Leading Women's Featherweight Challengers
Jessica Andrade
Katlyn Chookagian
Lauren Murphy
Jennifer Maia
Joanne Wood
Andrade is the next best fighter at flyweight in the UFC.
The only problem for "Bate Estaca" is that, well, Shevchenko is so much better.
The Brazilian learned that the hard way in her 2nd round TKO loss at UFC 261 in April. Although she is a former champion and an excellent mixed martial artist in her own right, Shevchenko is just a class apart.
One of the largest women in the promotion, Katlyn Chookagian was hoping to use her advantages against the champ in their title fight in February 2020.
But like many who came before and after her, Chookagian was stopped inside the distance. Brutally.
The SOUND of this kick ?

Stream #UFC247 on ESPN+ ▶️ https://t.co/ViTn0mxXsO pic.twitter.com/rAH437l48E

— ESPN (@espn) February 9, 2020
At #3 in my rankings for the best women in the UFC at flyweight is Lauren Murphy.
Murphy was most recently seen inside the Octagon with Shevchenko. Unfortunately, she looked like a rabbit caught in the headlights before being stopped in Round 4 of their fight at UFC 266 in September.
Jennifer Maia and Joanne Wood take #4 and #5 in my rankings, respectively.
Strawweight
Champion: Rose Namajunas
Won Title On: April 4, 2021
Title Defenses: 2 of Current Reign
Next Fight: TBC
Although there are just four female divisions in the UFC, there is a trend that is almost fully complete.
That is that the champion of each division is the dominant athlete in the weight class. In the case of Amanda Nunes and Valentina Shevchenko, it's indisputable. Rose Namajunas is coming very close to joining them.
A two-time strawweight champion, Namajunas is one of the best women fighters in the UFC in 2021. Having first obliterated the previously unbeaten Joanna Jedrzejczyk to take the strap in 2017, she would enjoy one defense (over Jedrzejczyk) before being slammed into the canvas by Jessica Andrade.
As things stand, Namjunas is on course to enjoy a significant run as champion of the division.
Her sublime head kick knockout of the exceptional Zhang Weili won her back the strap. She then followed up that performance with a split decision victory over the former champion at UFC 268 in November.
Namajunas is not quite on the same level as the champions Nunes and Shevchenko. Here are the ladies that are desperate for a shot at her strap.
Top Ranked Contenders at Strawweight
Zhang Weili
Joanna Jedrzejczyk
Carla Esparza
Marina Rodriguez
Yan Xiaonan
Although she is 0-2 against "Thug" Rose, Weili is still the number one contender to the strawweight crown.
It's unlikely that the Chinese superstar will find much trouble outside of the champion and Joanna Jedrzejczyk, who has been removed from the official UFC strawweight rankings due to inactivity.
It might seem strange to include Jedrzejczyk in my rankings of the top UFC women fighters of 2021, considering she hasn't fought this year. But by talent alone, the Pole deserves to be mentioned.
If Jedrzejczyk comes back in 2022 and manages to beat one of the top contenders, we could see Namajunas-Jedrzejczyk 3. Now, that would be a fight to look forward to.
Of course, there could also be high demand for Weili vs. Jedrzejczyk 2, given their epic battle in 2020 was one of the best UFC fights of all time.
A fighter that would be resistant to anyone else getting the next shot at Rose is Carla Esparza.
The inaugural UFC strawweight queen has been steadily climbing the ladder and is keen to see if she can follow Rose in becoming just the second two-time champion at 115-pounds.
Marina Rodriguez and Yan Xiaonan are both dangerous fighters. Still, they will need significantly impressive wins to find themselves sharing the cage with the champion any time soon.
Wrapping Up My Top UFC Women Rankings for 2021
With the new year approaching, I can't help but get excited for what's to come in 2022.
This year has been tremendous for women's MMA, with some excellent fights. The best UFC fighters of 2021 have been majorly responsible for a lot of the top fights and major highlights we have witnessed since January.
Multiple fights could be made next year that might even see it top this one. What a time to be a UFC fan.
If you're keen to see how I have rated the top UFC fighters of 2021 on the male roster, give the following piece a read.
September
Casino of the Month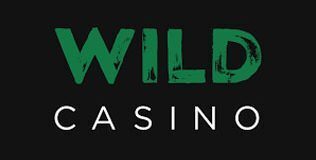 Welcome Bonus
250% up to $5,000