Hide Bonus Offers
| | | | | |
| --- | --- | --- | --- | --- |
| #1 | Bovada Sports | 50% Up To $250 | Visit Site | Bovada Sports |
| #2 | BetUS | 125% Up To $2,500 | Visit Site | BetUS |
| #3 | MyBookie | 100% Up To $1,000 | Visit Site | MyBookie |
| #4 | Everygame | 100% Up To $500 | Visit Site | Everygame |
| #5 | BetOnline Sports | 60% Up To $1,000 | Visit Site | BetOnline Sports |
Top Tips for Hosting a Successful Ladies Poker Night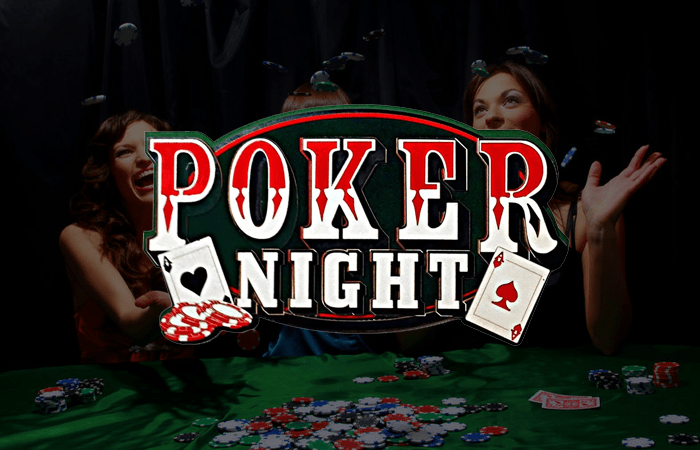 Women everywhere are continually crushing the patriarchy by doing all of the things that we have heard we can't or shouldn't do.
Gambling is just one of the traditionally male pastimes that women are beginning to embrace. I personally think this is a trend that should be supported.
I think we should all support females in every choice that they make, and one way that we can do that is by experiencing each other's hobbies. There is absolutely nothing wrong with traditionally female hobbies, but there is no reason that we have to be limited to them, either.
No matter what hobby we are exploring, everything is better when we get to experience it together.
So, how do you support your female friends who gamble and get all the girls together for an evening of fun? You host a ladies' poker night.
My ladies' poker nights have multiple goals, but mostly I want them to be different from traditional and "serious" home poker games and different from other girls' nights. I want them to be a category of their own.
I have been hosting ladies' poker games for a few months now, and I have learned a few lessons. Your poker night will most likely be a bust if you don't do some planning ahead of time.
Here are a few tips from my experiences with hosting ladies' poker nights.
Tip #1: Invite Intentionally
To put it simply, don't invite just anyone to your poker night, but do ask all different types of ladies. One of my favorite things to do is watch my friends from different areas of my life connect with each other.
For example, I love when my work friends become friends with my single ladies. I love all of these people well enough to know that they are all awesome people. Why wouldn't they want to hang out with the other awesome people I know?
The first thing to consider when you plan your guest list is who knows how to play. I would never suggest that you exclude the women who don't know how to play, because where else are they supposed to learn?
But everyone will get frustrated if your living room turns into a classroom while you explain all of the rules.
The first poker night that I hosted was all of my closest friends, none of whom knew how to gamble. At first, they all listened carefully as I tried to explain the rules and strategies of the game.
But after a half an hour of discussion, they wandered off to the kitchen to get a glass of wine, one by one. After everyone had enjoyed a few drinks, I stopped fighting it, and we just ended up chatting.
We didn't make it through ONE single hand of the game.
For my next few poker nights, I experimented with the guest list. I was far more intentional about who I invited. One month, I intentionally had an even number of experienced and inexperienced players.
Other times, I only asked the ones who knew what they were doing. Another time, I added a few seasoned gamblers to the mix, a few who had played a few times but weren't experts, and only a few who had never played.
The best ladies' night ended up being the one with a mix of veterans, rookies, and totally new players. I think this one was the best because it spread out the knowledge and questions between players.
The newest players got advice from everybody. The slightly experienced players got to hone their skills with advice from the experts.
But the experts weren't bogged down with trying to answer everyone's questions all the time. It allowed everyone to learn but also gave everyone a chance to have some social time.
If you are having trouble thinking of women to invite, think outside the box a little. Women who play bunco together might be willing to branch out into a new set of games. If you have male friends who play poker on a regular basis, chances are they have taught their wives how to play at some point or another.
Another thing that you want to consider when you begin inviting players is that everyone's financial situations are different. The stay-at-home mom may need to discuss with her husband the amount of money she can afford to risk.
The lady boss may be more comfortable with high-stakes bets, but your teacher friend might need to save her spending money for the event.
Everyone deserves to at least be invited, though.
Don't judge other people's financial decisions and then decide for them that they can't afford the game. Instead, be upfront about the costs when you send the invitation.
And send the invitation far enough in advance that they have some time to plan, discuss, or save as needed. Of course, people can bet more if they decide to, but be upfront about any minimum buy-in.
The last thing you need to consider when you make your guest list applies to almost every social situation, not just ladies' poker nights. Be aware of people's personalities and habits, especially if you are going to be serving alcohol.
If you know that one of your friends tends to get loud and obnoxious when they've been drinking, and another one has a tendency to get angry, maybe you shouldn't invite them both to the same poker night.
Tip #2: The Perfect Snacks
Snacks and food instantly make everyone feel comfortable. Refreshments are an essential part of every get-together, but they are even more important if some of your guests don't know each other.
My friend that is a CEO seems to have nothing in common with my friend that is a stay-at-home mom, but they instantly bonded over their shared love for chocolate-covered pretzels.
I recommend having two types of refreshments planned – some small finger-food items for the game table, and a more substantial meal or appetizer that you have to take a break from the game to enjoy. Each type of refreshment serves a different purpose.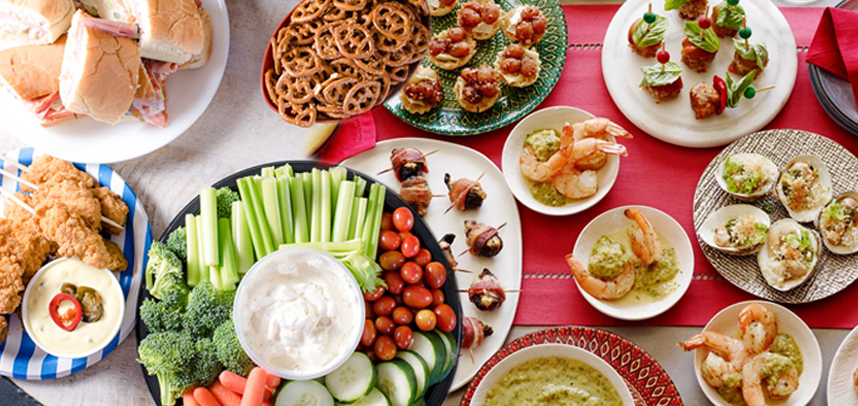 The more substantial meal forces everyone to set the game aside for the real reason that ladies get together: to talk about everything going on in each other's lives.
For the lighter snacks, I recommend things like nuts, small candies, or chips/pretzels. An excellent cheese and cracker or charcuterie plate is a fancier option. I have found it interesting to watch my friends as they play.
I can't be sure, but I have noticed that my friend, Susan, only seems to eat the snacks when she is bluffing.
The more substantial meal allows you to take a break from the game at hand and focus on the conversation.
Ladies love to talk, and we are often so busy with everything going on in our lives that we don't get the chance to catch up on a regular basis.
In my opinion, ladies' poker nights should be about having some fun gambling, but it should also be a chance for friends to see each other and talk on a regular basis.
Virtually any meal will work for the main course. However, if you are playing your game around your dining room table, you may need to move everyone into the kitchen for the meal.
Keep your space in mind and consider the possibility of having to stand and eat.
Burgers or hot dogs are always good options, but so are baked potato bars, salads, pizza, or sandwiches.
Don't forget about the drinks!
If you are hosting an event without alcohol, have a range of sodas, water, or juice available. If you include alcoholic beverages, beer is the traditional poker night beverage. Beer is excellent, especially if you have a few different options. But don't be afraid to offer wine or cocktails instead.
If you are going to be hosting ladies' poker nights on a regular basis, the costs can add up quickly. You can either take turns hosting, use a potluck style for refreshments, or use a cut of the buy-in to pay for the next month's event.
Taking a cut from the buy-in is also a good option if you have to buy supplies like cards or dice for some of the games that you will play.
Tip #3: The Best Games to Play
Of course, there is not one perfect game to play at your ladies' poker night. That's because there are so many great games to choose from! But some games might be better for certain situations than others. Here are some things to keep in mind when you decide which one to play.
If you have a large number of beginners, don't get too complicated. This was one of the mistakes I made with that first poker night. I don't know what made me think it was a good idea to start off with Omaha Hi-Lo, one of the most complicated games to learn.
The instructions took me a half hour to explain, and then my friends were still unclear on some of the rules.
We never ended up playing the game that night, and I haven't attempted it since!
Stud and Draw poker games are simple and easy for beginners to get the hang of. There are multiple variations of these games, but you can always focus on getting the basics down before adding in the more complicated versions. Texas Hold 'Em is a favorite, but it is a little complicated in the beginning.
You should also keep in mind how long it takes to play each game. Depending on how many people are playing and how quick they are, some rounds will only take a few minutes. With quick games, it is common to play a certain number of hands.
Depending on how much time you have, you might want to plan on playing two games in one night. For example, learn and play Hi-Lo before the dinner break, then learn and play 5-card draw afterward.
In my opinion, the best way to play is to include several different games. You can always incorporate multiple games with breaks in between.
If you have a large group, you can have several "stations" where you play a different game at each and switch between them. There are several variations on the same games, so once your group has learned the basics of one game, add in the variations to mix things up.
For some help with this, here is a list of popular poker games and guides on how to play them.
Another common practice is to take turns dealing the cards, and the dealer gets to choose which game to play. When my group plays a dealer's choice round, the rule is that the dealer also has to be the one to explain the game to anyone who doesn't know how to play.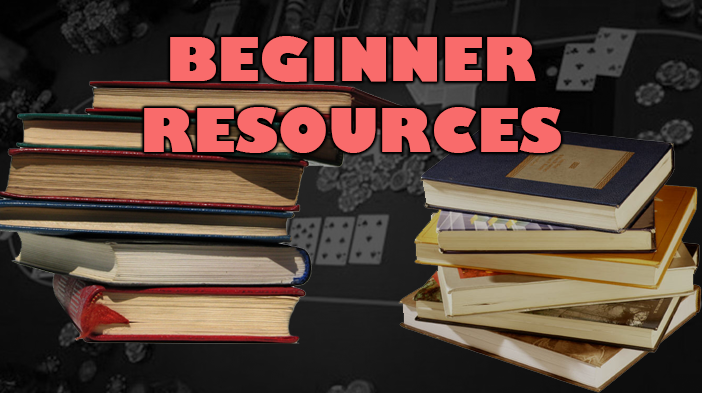 Poker night is not fun when you are overwhelmed with learning all of the rules to several different games.
One way to help the beginners is to decide which games will be played ahead of time and include that information on the invitation. That way, beginners can play online versions of the game or read up on how to play before the night arrives.
Many online poker rooms offer play-for-free options, so they can try it out without having to pay for anything yet.
There is no wrong game to play at your ladies' poker night, and I highly recommend incorporating several games instead of just one.
As long as you plan ahead to consider the time it will take to play and how beginners will be taught the rules, you can play several games and still have time for dinner and snack breaks.
Conclusion
Ladies' poker nights are a fun way to mix up your girls' nights, catch up with all of your friends, play fun games, and perhaps win some money, all at the same time.
They are the perfect way for experienced gamblers to help new ladies learn the games and a fun way to connect people who may not get to know each other otherwise.
So, get some ladies together, grab some snacks, play some poker, and have fun while you're at it!