Hide Bonus Offers
| | | | | |
| --- | --- | --- | --- | --- |
| #1 | BetOnline Sports | 60% Up To $1,000 | Visit Site | BetOnline Sports |
| #2 | Bovada Sports | 50% Up To $250 | Visit Site | Bovada Sports |
| #3 | BetUS | 125% Up To $2,500 | Visit Site | BetUS |
| #4 | Everygame | 100% Up To $500 | Visit Site | Everygame |
| #5 | MyBookie | 100% Up To $1,000 | Visit Site | MyBookie |
Ranking the Top 7 Steals in NBA Draft History

The NBA draft can be a franchise-altering event for a team. A great pick could change the course of your franchise for years, or a bad pick could set you back. We often associate the top picks with the best players, but what about those outside the top 10?
They might not have the highest grade out of college, but they can have a significant impact if they exceed expectations. That's where you'll find the biggest NBA draft steals.
Learning from history can help you when looking to bet on the NBA Draft, so let's talk about the seven biggest draft steals we've ever seen.
7. Karl Malone (1985)
The Utah Jazz only had two playoff appearances in the 11-year history of their franchise, but that changed when they selected Karl Malone 13th overall in the 1985 NBA draft.
Malone steadily improved in his first three seasons. His scoring average went from 14.9 to 21.7 to 27.7. Malone's third season marked his first All-Star game appearance. It was his first of 11 straight appearances. That suffices for one of the top NBA draft steals.
He averaged over 25 points from 1987 to 1998. Malone was great throughout his career, but his biggest moments came after turning 30.
13th pick in the 1985 draft ✅
2x MVP ✅
14x All-Star ✅
11x All-NBA First Team ✅
2x Olympic gold medalist ✅
2nd all-time @NBA points leader ✅
2nd all-time in minutes played ✅
32 retired in the rafters ✅

Happy birthday to the one and only Karl Malone 📬❤️ pic.twitter.com/4hMfOXBvx2

— Utah Jazz (@utahjazz) July 24, 2018
He won his first MVP in 1997, averaging 27.4 points, 9.9 rebounds, and 1.4 steals. That also marked his first NBA Finals appearance. Malone led the Jazz back to the Finals in 1998, losing to the Chicago Bulls.
Malone became the oldest player in NBA history to win MVP in 1999. The 35-year-old averaged 23.8 points and 9.4 rebounds.
He spent one season with the Los Angeles Lakers before retiring after 19 seasons. Malone and teammate John Stockton hold the record for most years without missing the playoffs.
Malone never won the NBA Finals but is second on the all-time scoring list.
6. Tony Parker (2001)
Tony Parker wasn't a highly-touted prospect in the 2001 NBA draft. Despite a poor workout with the San Antonio Spurs, they selected the French point guard with the 28th overall pick. Parker went on to play a crucial role in their dynasty run.
Parker failed to make the All-Star game until his fifth season, but he had already won a pair of NBA Championships. He averaged 16.6 points, 6.1 rebounds, and 1.2 steals in the 2005 postseason.
He established himself as one of the greatest NBA draft steals with his performance in the 2007 NBA Finals.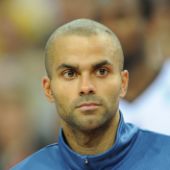 24.5 points
5.0 rebounds
3.3 assists
57.1 three-point percentage
Parker won his first Finals MVP after leading the Spurs to their third title in five years. Two years later, he had the best season of his career, averaging 22.0 points and 6.9 assists. San Antonio lost in the first round, but Parker averaged 28.6 points.
San Antonio won the 2014 NBA Finals, giving Parker his fourth ring. He concluded his career with four Championships, six All-Star game appearances, and was a three-time member of the All-NBA second team.
His impact on the Spurs dynasty makes him one of the best NBA draft steals ever.
5. George Gervin (1974)
The 1974 NBA draft wasn't like the traditional two-round draft you'll see in today's generation. There were ten rounds, with 178 players coming off the board. There were a few great players in the first round, but the 40th overall pick George Gervin was the only Hall of Famer not in the top 15.
In the ABA, Gervin spent his first few seasons with the San Antonio Spurs. The team transitioned into the NBA for the 1976-77 season. Gervin established himself as one of the league's premier scorers the following season.
He led the league in scoring in four of the next five seasons. He averaged a career-high 33.1 points in the 1979-80 season. Undoubtedly, he's among the top value picks in the draft history of the NBA.
#NBADraft week wouldn't be complete if we didn't talk about The Iceman. 🧊

George Gervin was drafted 40th overall by @Suns🌞in 1974.

The Iceman was a 9⃣x all-star, 5⃣x @NBA First Team selection, and 4⃣x NBA Scoring Champion❗️#EMUEagles pic.twitter.com/syrWq8RA0M

— Eastern Michigan Men's Basketball (@EMU_MBB) July 28, 2021
Unfortunately, the Spurs couldn't qualify for the NBA Finals in the Gervin era. Because of that, he makes the list of best players never to make the NBA Finals. Still, you can't argue with him being one of the best NBA draft steals.
Gervin was a nine-time All-Star and five-time All-NBA first team member. He averaged 26.2 points in his NBA career with the Spurs and Chicago Bulls.
That's not bad for the 40th pick.
4. Giannis Antetokounmpo (2013)
Many people criticize the 2013 NBA draft as one of the worst in NBA history. However, the Milwaukee Bucks found a diamond in the rough with Giannis Antetokounmpo at 15th overall.
There wasn't much to celebrate for Antetokounmpo in his first three seasons. However, he made his first All-Star game and won Most Improved Player in the 2016-17 season after leading Milwaukee to the playoffs.
Two years later, Antetokounmpo established himself as one of the top players in the NBA. He won his first of back-to-back MVPs. The only thing missing from his resume was a Championship.
He checked that off the list with a legendary performance in the 2021 NBA Finals.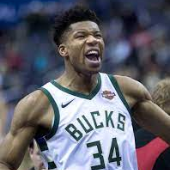 35.2 points
13.2 rebounds
1.8 blocks
8 field goal percentage
Antetokounmpo capped off the NBA Finals with a 50-point performance. He has already staked his claim as one of the best value picks in NBA draft history. And we're talking about a player with at least ten years left in his career.
Through nine seasons, he has two MVPs, one Finals MVP, one Defensive Player of the Year, six All-Star appearances, and four All-NBA first-team honors. I'd use the best NBA betting sites to bet on him any chance I get.
3. Kobe Bryant (1996)
If we included Giannis Antetokounmpo as a mid-first-round pick, there's no way we couldn't talk about the 13th overall pick Kobe Bryant. The Los Angeles Lakers franchise changed forever when they selected Bryant.
Bryant steadily improved in his first five seasons, helping the Lakers complete a three-peat. Shaquille O'Neal won the Finals MVP, but Bryant averaged 26+ points in the 2001 and 2002 playoffs.
Following O'Neal's exit from Los Angeles, Bryant took on a bigger scoring load. He didn't win MVP in 2006, but his numbers were the best of his career.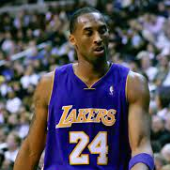 35.4 points
5.3 rebounds
4.5 assists
1.8 steals
Bryant captured his only MVP in 2008 but failed to win the NBA Finals. However, he won back-to-back Finals MVP in 2009 and 2010. That silenced the people that said he couldn't win a championship without O'Neal.
He spent his 20-year career with the Lakers. Bryant was an MVP, two-time Finals MVP, five-time Champion, 18-time All-Star, and 11-time All-NBA first-team member. How can you not include him among the biggest NBA draft steals?
His resume has him among the greatest players in NBA history.
2. Nikola Jokic (2014)
Nikola Jokic isn't on the same level as Giannis Antetokounmpo or Kobe Bryant, but his status as the 41st overall pick in the 2014 NBA draft makes him one of the biggest steals in the NBA draft history.
Jokic didn't join the Denver Nuggets until 2015. Denver failed to make the postseason in his first three seasons, but Jokic quickly showed why he was one of the biggest steals in the NBA draft.
He made his first All-Star appearance in 2019, averaging 20.1 points, 10.8 rebounds, and 7.3 assists. Two years later, Jokic became the first second-round pick to win MVP. Check out his numbers for the 2020-21 season.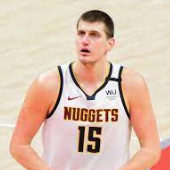 26.4 points
10.8 rebounds
8.3 assists
1.3 steals
38.8 three-point percentage
Jokic backed that up with another MVP. He looked even better in the 2021-22 season, averaging 27.1 points and 13.8 rebounds. That gives him two MVPs and four All-Star appearances in his first six seasons. Those accomplishments for a 41st overall pick make him one of the best NBA draft steals ever.
He also holds the honor of being the greatest second-round pick in NBA draft history. See how else joins him on this list of best second round picks ever.
1. Manu Ginobili (1999)
The San Antonio Spurs were the team to beat in the mid-2000s. Tim Duncan was their top player, with Tony Parker playing a supporting role. However, we can't forget about Manu Ginobili. San Antonio selected Ginobili with the 57th overall pick in the 1999 NBA draft.
Ginobili remained in Italy for three years before joining the Spurs in 2002. He won the NBA Finals in his first season but wasn't a significant contributor. That wasn't the case in the 2005 playoffs.
He averaged 20.8 points and 5.8 rebounds, shooting 50.7 percent from the field and 43.8 percent from the three-point range. This came on the heels of his first All-Star game appearance.
Manu Ginobili turns 42 today.

Entered the league as:
➖ 57th pick
➖ Complete unknown

Left as:
➖ 4x champ
➖ 2x All-Star
➖ One of the GOAT sixth men
➖ One of two players to win NBA, EuroLeague, Olympic titles pic.twitter.com/zye82OAjow

— Bleacher Report (@BleacherReport) July 28, 2019
Ginobili helped his case for the greatest NBA draft steal by winning Sixth Man of the Year in 2008. He averaged 19.5 points, 4.8 rebounds, 4.5 assists, and 1.5 steals.
He made the playoffs in all 16 seasons of his career but didn't play in the 2009 postseason due to injury. Ginobili won four Championships and made a pair of All-Star games. He also made the All-NBA third-team twice.
Ginobili's numbers aren't on pace with the other top NBA draft steals, but his status as the 57th overall pick makes him the best steal in NBA draft history.
How to Spot Potential NBA Draft Steals
It's not easy to find an NBA draft steal, but I sensed a trend among the biggest NBA draft steals. We saw multiple international players on this list. It's harder to judge those players because of the competition level.
One of the best NBA draft steals could feature a high prospect that underwhelmed in college or someone who missed time with injury. They can't be one of the top steals in NBA draft history if they're a top 10 pick.
The NBA draft offers betting opportunities so check out the best real money gambling sites before wagering on the NBA draft.