Top 11 Sports to Gamble on Until the 2022 NFL Season

Another NFL season is done and dusted. Which invariably means sitting around, twiddling your thumbs until August or does it?
Granted, the NFL is one of the best sports to bet on. Everyone from grandma to the cat knows that. But it's not the be-all and end-all when it comes to top sports to gamble on. Seriously, there is more to sports betting than football's major league, and I will prove it today.
The best way to do so is to run through the best sports to bet on until the NFL returns. Whether it's swinging punches, rackets, or clubs, there is a great big world out there. One that can keep your betting obsession alive and kicking while you wait for preseason to come back around.
Let's start with the obvious one and work our way down the list.
Basketball – NBA and March Madness
Among the best sports to bet on in the world, basketball is also the go-to game for some suffering from the NFL post-season blues.
Of course, the National Basketball League (NBA) is the main attraction for bettors. Especially the playoffs. As the world's favorite hoops tournament, it is a humongous reason why basketball features among the world's best sports betting genres.
Although basketball is the third most popular spectator sport behind football and baseball, it is vast with gamblers. It's no secret that those rushing to the best NBA betting sites know they can avail of a plethora of odds and markets to keep them satisfied. These include the following.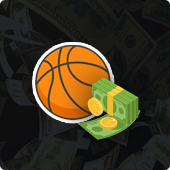 NBA Futures – Bet on a conference or the championship winner. You can also bet on the NBA MVP and the top points scorer.
Straight Up Bets – Who wins a game between two teams. For example, Boston Celtics to beat Miami Heat at -140.
Spread Betting – Like NFL spread betting, a pre-determined handicap is set. One team will be stronger and start with a negative point deficit, while the other will have a head start.
NBA Game Props – A multitude of markets await. Everything from a player's points hauls to how many rebounds will be available to get on.
Totals – Also known as Over/Unders, you can bet on how many points both teams score, the number of fouls, and much more.
If those bets sound familiar, it's probably because they are.
Most NFL bettors would have come across these same markets when placing wagers on football games. They work the same fundamental way as they would if betting on the NFL. Whether it's futures, straight-ups, or props, you can potentially win some money if you pick right.
Basketball is one of the best sports to bet on until the NFL returns. But it's not just limited to the NBA. In fact, you can start betting on college basketball in March, just after the season begins. Have you ever heard of the NCAA basketball tournament?
Perhaps you know it by another name? March Madness.
Baseball Leagues – MLB and Other Leagues
Just behind football as the largest spectator sport in the United States, baseball is also one of the best sports to gamble on. Period.
With countless odds and markets available to punters, it's no wonder why so many lost souls flock to wagering on baseball when the NFL season ends. It's an exciting game that is pretty much embedded in the American consciousness. However, it might surprise you to learn that it continues to grow in popularity worldwide.
Speaking of continuation, will the old debate about why the MLB is better than the NFL ever end? I mean, it's not like we have to choose between the two. We can love both leagues simultaneously, without trying to compare apples and oranges, especially if we can win money on both.
The MLB usually gets underway in April, which is perfect for anyone looking for top sports to bet on until the NFL returns. You can follow your favorite team or adopt one and make some bets. Failing that, you could present yourself as one of those annoying neutrals that seem to get the majority of their picks right.
Best Baseball Leagues to Bet On
Major League Baseball (MLB)
Nippon Professional Baseball
Australian Baseball League
Croatian Baseball League
China National Baseball League
Whatever you choose to do, make sure to use a sound baseball betting strategy when hitting the MLB markets. Or, if you prefer the thought of betting on other baseball leagues around the world, you can do that, too.
I'd recommend checking out some of the MLB's rivals, such as the Nippon Professional Baseball league. That's always one that delivers action!
MMA and the UFC
Looking for top sports to bet on until the NFL season returns? How about mixed martial arts (MMA)?
The most popular MMA promotion on the planet is the UFC, which will be the case for the foreseeable future. In addition to having the best roster of fighters in the world, it's also a financial powerhouse that can afford to push the brand out there.
The likes of Conor McGregor, Jon Jones, Anderson Silva, and Khabib Nurmagomedov have graced fans with their skills and talents over the last decade. A new crop of fighters has since emerged to take the reins, with impressive results.
With multiple markets to bet on and fight cards that can stretch to 14+ fights at a time, it's no secret that people love betting on the promotion. If you're looking to get involved but have no experience gambling on MMA fights, I recommend reading our UFC betting guide before you wager.
But the UFC isn't the be-all and end-all of gambling on mixed martial arts. There are some other top promotions out there currently vying for attention. Among the top ones to bet on are: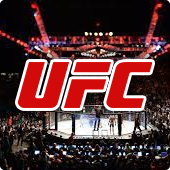 Bellator MMA
ONE FC
Professional Fighters League
Cage Warriors
Like the UFC, odds for Bellator and the other promotions you can bet on in MMA will follow a similar format. Think fight winner, method of victory, and other top in-fight prop bets. Once you've learned how to bet on the UFC, you should find it a breeze to gamble on matches in the different promotions.
UFC and MMA fights are also available to gamble on twelve months of the year. They are also among the best sports events to bet on, full stop.
Gamble on Soccer Until the NFL Returns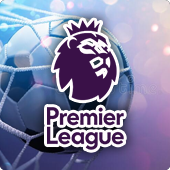 Soccer – also known as the beautiful game is the most popular sport on planet earth.
Although it's not as big in the United States as in the likes of Europe, South America, and Africa, it is growing in popularity. Sure, a lot of this rise in interest is accountable to Major League Soccer (MLS), but a fair part is also down to those who like to gamble on the game.
According to some sources, soccer accounts for 70% of the world's legal and illegal gambling revenue. That's a stunning statistic at first glance, but when you consider the sheer number of people watching and betting on soccer, it doesn't take long to make sense.
Like many of the other sports on this list, soccer is also available to bet, in some form, most of the calendar year. By the time the NFL season ends, it's in full swing, with leagues such as England's EPL, Spain's LaLiga, and Italy's Serie A close to determining their champions.
Of course, there are also major international tournaments you can bet on in soccer.
The FIFA World Cup is the largest of them all, coming around once every four years. You can count the UEFA Europa League, the African Nations Cup, and the Copa America as some of the highlights of the international window.
It's the world's favorite sport to bet on for a reason. And sites such as BetOnline do a great job of providing plenty of odds and markets for soccer tournaments and matches. You can check out what's on right now if you like. Alternatively, please read our review of the sportsbook before you wager.
Bet on Soccer at BetOnline
BetOnline gives us some of the best soccer odds. Feel free to read a site review before visiting the site.
Boxing Is Another of the Best Sports to Bet On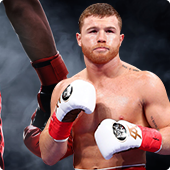 Protect yourself at all times. That also applies when choosing sports to wager on until the NFL returns.
Using safe betting sites will ensure that you get that extra layer of security when gambling on boxing, which I highly recommend. Although it's not a team sport on the same level as football, it can be one of the most exciting to watch and place bets on.
Although a major downside of this sport is that the best rarely face the best, when they do, it's electric.
Nothing out there beats the unadulterated mix of sublime skill and brute force that makes the "sweet science" one of the top sports to bet on.
Unlike some bets you can place on the NFL, as this is an individual sport, your options are somewhat numbered. You can rarely bet on futures, as there is usually no league to win. Sometimes, however, you will find markets for competitions such as the World Boxing Super Series, as well as a couple of others.
If you like the fights, boxing comes highly recommended as a sport to bet on. One of the reasons I have listed it among the best sports to wager on until the NFL returns is that there are fights scheduled all year round.
For the most part, the bets you can place on boxing include the following.
Fight Winner
Method of Victory
Round of Victory
Group Rounds
In-Fight Props
It might not be for everyone, but it has held its place as one of the best sports to bet on. History shows that some of the first bets were believed to be placed on ancient battles, such as gladiatorial exhibitions in Rome.
When you think about it, is there much separating the warriors of old and these today? Beyond the obvious, I don't think there is at all.
Have You Considered Gambling on Rugby?
Well, have you? If you have already been taken in by the siren's song, then chances are you have not looked back.
As it happens, rugby and football have a lot in common. While rugby league is arguably more similar to the gridiron, with the concept of downs and tries/touchdowns, rugby union was also instrumental in developing the game.
Moving on from the nerdiness of history, betting on rugby matches is fun. I'll admit to preferring union over league any day, as it's more fun.
It's also the more popular game variant in most countries, with the likes of the Rugby World Cup, the Six Nations, the Rugby Championship, and the Heineken Champions Cup among the best sporting competitions you can gamble on.
The Six Nations starts in February each year and is the oldest competition of them all. I also see it as the best tournament on the planet because ancient rivalries and values bring out a deep passion in French, Irish, Italian, English, Welsh, and Scottish fans.
We are looking to learn how to bet on his awesome sport? Check out our guide to betting on rugby to get started. Then, jump into one of the various top sports events to bet on in this genre.
Motorsports Like F1 and NASCAR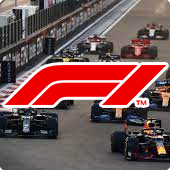 The chances are you know someone who, at least, knows somebody who likes to bet on motor racing.
If that is the case, have you ever stopped to consider doing the same? If the NFL season is over and you're looking for the best sports to bet on while you wait for pre-season, motorsports could be your ticket.
While we tend to group betting on Formula 1 races under the same bracket as NASCAR, Moto GP, and IndyCar, they are all different. However, they all fall under the motorsports category, so I guess it's safe to say there are some similarities.
How you approach odds and markets for different sports could dictate the frequency of your wins. That goes without saying. For example, you wouldn't use the lion's share of our F1 betting strategies for Moto GP. But you might be surprised at what you could learn from reading that guide.
Although considered somewhat niche, motorsports are one of the best sports to gamble on. Even if it can feel as though many of the different promotions and genres are clumped together under one umbrella, gas heads are gas heads, right?
In all seriousness, this is a good sport to choose if you are waiting for the NFL season to start. It'll keep you occupied, at the very least.
Other Top Sports to Wager on Until the NFL Returns
There are tons of wagers that can be found across the best sports betting genres.
As we have already covered, there are team games, individual fighting sports, and auto racing competitions you can potentially win money on. At this point, I'm sure you have built up an understanding of why I have recommended these particular ones to you today.
Aside from having plenty of betting opportunities in terms of odds and markets, the sports above are also available to bet on throughout that window between February and August. Well, guess what? So are the ones below.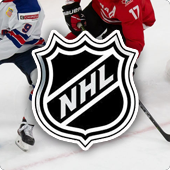 Hockey Leagues Like the NHL – A sport that takes place indoors. Obviously. It also makes up one of the "big five" US genres and begins after the NFL season end. But there is more to ice hockey than the NHL!
Betting on Horse Racing Until the NFL Season Starts – Our horse betting sites will provide you with odds for all the major meetings. From the Kentucky Derby to the Grand National, this is another of the top sports to bet on until the new season.
Wagering on Tennis – Surprisingly, tennis is one of the most popular sports you can gamble on. It's also a sport that will keep you going until the odds for the NFL season are released.
Try Gambling on Golf – Golf might have once been considered an elite sport, but that hasn't been the case for a long time. These days, as you can gather, I consider it one of the best sports to bet on until NFL returns.
So, that's about all my recommendations covered.
These sports should give you more options if you're considering wagering on non-NFL events. You can obviously feel free to try one or two, or none at all. It's entirely your call.
Sports to Bet on Until the NFL Returns – Honorable Mentions
I've already provided you with eleven of the best sports to bet on after the Super Bowl ends and before the new season gets up and running.
Of course, these top sports to bet on are not restricted to that window of time. You can jump on these any time you feel like it, providing an event is scheduled. And that applies to the following honorable mentions, which failed to make my initial list.
Athletics
Aussie Rules
Cricket
Gaelic Games
Virtual Sports
The sports above didn't quite qualify for the best of the best, but they are still worth considering.
Now, if none of these sports do it for you, I'm going to throw in towel. I think we've covered pretty much all I can and have nothing left to recommend!
If you're slowly nodding your head now, I'll take that as an indication that you're not entirely keen on any of them. So, what I'd recommend in this instance is to have a look through the categories to bet on via our top gambling apps and see if anything jumps out.
Should that still fail to impress you, I guess there's only one thing to do. And that's to start brushing up on your football betting skills before the new season. The following guide is full of information that can take your game to a whole new level!
Advice & Strategies for NFL Betting