Top Sleepers for the 2021 Heisman Trophy

Finding a Heisman Trophy favorite and picking them to win the prestigious award is much easier than picking the perfect sleeper.
Picking the correct sleeper is always impressive and quite entertaining in the offseason due to how difficult it is to project who ends up taking home the Heisman Trophy. The quarterback position is always a safe place to start, but finding the perfect mix of stats and success is a fun assignment for those that wager.
Great value alluring, and it is always fun to jot down names you may like entering a season. The longer the odds, the bigger reward you would potentially reap.
With upside on the brain, let's take a look at some solid sleeper picks that could win the 2021 Heisman Trophy award.
Breece Hall, RB, Iowa State (+2500)
The Cyclones' bruising back has the 10th best odds at Sportsbetting.ag, but this is non-Quarterback we are talking about here. This unanimous All-American rusher was fantastic a season ago. He is arguably a top 10 player in the nation and is running behind a rock-solid Iowa State offensive line.
The Cyclones will have a chance to be a legit College Football Playoff contender too. They have big, bad Oklahoma waiting for them late in the season for a likely two-game series if the favorites continue to win down the stretch in the Big 12.
Still, the Cyclones have an early game against Iowa that will tell us just how far this program has come.
They were simply dominant against Oregon in the Fiesta Bowl, and Hall breezed his way towards a stellar performance (34 carries for 136 yards, 2 TD).
The @CycloneFB defeat @oregonfootball in the 50th @PlayStation #Fiesta Bowl.

Iowa State was led by @BreeceH who finished the game with 35 carries for 136 yards and 2 touchdowns. pic.twitter.com/pmEku2fMEi

— PlayStation Fiesta Bowl (@Fiesta_Bowl) January 3, 2021
We have not seen a running back win the award since Derrick Henry did so in 2015. Hall may not be the man-child Henry was (who is?) for Alabama, but the production to rush for 2,000-plus yards is there for the taking.
The greatest runner we have seen in the history of Iowa State has been Troy Davis, who ran for over 4,300 yards in his illustrious career. Davis even finished runner-up to Danny Wuerffel in 1996, so it is not like a Cyclones player has never finished towards the top before.
That was a ways back, but Iowa State only went 2-9 that season. It is astonishing to see a player finish anywhere on the list with such an atrocious record. The program has changed under Matt Campbell considerably, and their date on September 11 with in-state rival Iowa could be the most touted Cy-Hawk matchup in its history.
Hall could feast in the opening month with a few Heisman moments that could steal the eyes of the voters. There are always a few players that go bonkers, and there will be a decent shot for Hall to be one of them. Team success with highlight reels runs should be there for the taking.
C.J. Stroud, QB, Ohio State (+1200)
Many may not consider this Buckeye a true sleeper to win the Heisman, and he admittedly does boast the fourth-best Heisman Trophy odds.
Some players have more favorable odds compared to others due to the team they play on. I wouldn't count Bryce Young or D.J. Uiagalelei as a sleeper since they have seen some playing time and are on the top two teams going into basically every season nowadays. Plus, there is no quarterback controversy, and Stroud could have his work cut out for him.
Jack Miller III and Kyle McCord are two highly touted passers that I believe could challenge Stroud for the starting gig. Regardless of who starts, Ohio State is the favorite in their conference.
I love the Buckeyes, and they certainly deserve preseason hype because they have done so much in the Big Ten. That conference goes as Ohio State does with the recent struggles to Nebraska, Penn State, and Michigan.
I believe Stroud (+1200) fits the dark horse role due to not being the guaranteed starter. The buzz around him during the offseason backs that logic up.
Following a 5-yard touchdown pass to Chris Olave, C.J. Stroud is now 11-15 for 127 yards and two touchdowns today.

He was already viewed as the frontrunner to start at quarterback going into today, and that hasn't changed yet.

— Dan Hope (@Dan_Hope) April 17, 2021
He isn't even close to a mortal lock to be the starter, but he has all the tools to be the next big thing in Columbus.
The best pair of future NFL wideouts are available. Chris Olave has been a touchdown machine, and Garrett Wilson is a human highlight reel. Ohio State is one of the greatest programs ever for a reason. They never take their foot off the gas and are always able to reload.
Stroud would start the season at Minnesota before a talented Oregon squad will be ready for a showdown. These odds are too much and don't offer nearly enough value. Plus, there is a decent chance that he will be pulled in the majority of fourth quarters when Ohio State is ahead by three or more scores in several of their games this season.
I will pass on him as one of my top favorites, but I believe a Buckeye quarterback has a major upside. Stroud seems to be the top choice among the three competing, and therefore I can say with a little confidence that he could go off in 2021.
Desmond Ridder, QB, Cincinnati (+3300)
I love me some Dillion Gabriel of UCF despite taking one on the chin in the bowl against Zach Wilson and BYU. Gabriel could be slotted in here, but I will take the team that has been more successful over these last few years.
Ridder is looking to improve as a passer and become a future first-round draft pick if he can put it all together and dazzle us in the non-conference games against Indiana and Notre Dame. Ridder is known well for his running ability towards the end zone. His knack of scoring so often will put him in the discussion if the wins continue to pile up.
He was solid against a suffocating Georgia defense in the Cotton Bowl, and I am a firm believer he could even turn into a Top 10 draft pick. Based on so many NFL teams desperate for somebody to change their franchise, Ridder will be an interesting name to keep an eye on.
We all love our run-first quarterbacks, and many felt like Ridder would be far too reliant on his legs. However, Ridder has been steady throughout his career and should save his best for last.
I feel the growth pattern for the quarterback under Luke Fickell emerged towards the end of last season when the scrutiny began to grow on whether or not the Bearcats were a worthy Top 10 team. The three-year starter has combined 79 total touchdowns (57 via the pass), and there will be a ton more needed with games against Indiana and Notre Dame early on in the season.
Casey Thompson, QB, Texas (+4000)
If the Alamo Bowl demolition over Colorado was any preview to this young gunslinger's future, we could have a future Heisman winner on our hands. Thompson completed all but two of his 10 attempts for 170 yards and four touchdowns. Thompson did this all in one-half of play as well against a respectable Colorado defense.
Thompson is a superb athlete, but he was dropping dimes in the bucket to Joshua Moore. It resulted in two scores, and the Longhorns should be a potent offensive attack under Steve Sarkisian.
The talent level in Austin is still very good, and the Big 12 competition is perfect to feast on. Thompson brings great value as well (+4000), but the non-conference games will be the ones that he needs to springboard into success.
Louisiana in the season opener could be one of the better season openers to catch, and the following week against Arkansas on the road could be an upset special candidate. A loss in any of those would certainly put a dash towards the Heisman campaign that Thompson could have.
The Razorbacks are a feisty squad, and there will be rumblings for Hudson Card to get playing time if Thompson does struggle. That is why Thompson is not high on the board to win the Heisman Trophy.
Throw in brand new coaching staff and a program that has not come through enough based on the preseason rankings they often receive, and you can understand why there is no hype.
The classic ''Texas is back'' discussions that occur on social media are a ton of fun, but it still looks like it may take time. Thompson brings the upside, excitement, and overreactions to all the fans wearing Burnt Orange gear.
Isaiah Spiller, RB, Texas A&M (+5000)
We have seen running backs win the Heisman before, and Spiller would certainly need a magical season to keep the SEC Heisman streak going.
Spiller has all the tools and upcoming games to flourish for Jimbo Fisher in College Station. He enters the season as one of the premier backs in the nation, and the Aggie will be running behind an exceptional offensive line that paved the way for major success a season ago.
The downside of playing on a very good team is the ability for several players to find paydirt.
Look no further than their most recent victory in the Orange Bowl over North Carolina. Devon Achane dazzled us with two scores in the fourth quarter as a true freshman. The Aggies are loaded in the backfield and seem poised to have another exceptional season. The depth is absurd, and the schedule is favorable for a SEC West squad.
Texas A&M will be a preseason Top 10 squad, so they should be worthy of consideration for the College Football Playoff yet again. I thought they would be the top team to miss out on the party last season, and they did not disappoint me. They had a sensational season returning to their first BCS/New Year's Six bowl since 1999 (January) against Ohio State.
Times have changed under Jimbo, and the belief is they will be back despite the loss of veteran signal-caller Kellen Mond. The quarterback was erratic at times, but the overall experience and confidence he brought the past few seasons was a major difference-maker.
Haynes King or Zach Calzada are the likely candidates to replace Mond, but the good news is there are no brutal non-conference games on the slate. Yes, the West is still a gauntlet with Alabama, LSU, Ole Miss, and Auburn. However, they were fortunate enough to avoid both Georgia and Florida in the crossover games in the SEC. The schedule can always be mission impossible in the SEC.

Top Tip
Looking back at betting history, the odds are clearly against Spiller and all other running backs. The position has secured the hardware just once since 2010, after all. Spiller still represents killer value, but bettors should keep this in mind when placing Heisman bets.
That said, if Spiller can eat up the competition early on in the season, he could stay afloat with all the trendy quarterback names on contending teams. Plus, there may not be a better moment than getting the chance to play Alabama in early October in College Station.
Can A Sleeper Win The 2021 Heisman Trophy?
Absolutely! Projecting the Heisman winner in June or July compared to November is night and day.
It is next to impossible to pick the winner more times than not. College football is so entertaining every season due to an incredible regular season that is full of surprises. The unpredictability factor is off the charts, and the thrilling finishes are bonkers. There are not much better things in life than Saturdays in the fall, thanks to college football.
The time slots on all the national stations play a vital role for some of the elite players in the nation. The more set of eyes on matchups increases the juices, and the voters will take notice.
Not many had Devonta Smith winning the Heisman, and I thought he would be the third-highest vote-getter from his own team. Najee Harris was a touchdown machine, and Mac Jones was a stud all year.
The luck involved is key. Had Jaylen Waddle not broken his ankle on a kickoff return against Tennessee, he likely would have stolen the Heisman away from Smith. The production surely would have dropped enough. Mac Jones may have had even better numbers, which is surreal to think about.
The amount of breaks and opportunities most Heisman winners receive is different every season. The chances are decent; we see a youngster (that is outside the top 10 favorites) steal the show and dominate once again. Projecting which exact one it will be is what makes the season worth watching.
Not feeling these 2021 Heisman Trophy sleepers, but still want to bet on this year's winner? Get the ball rolling with the top Heisman contenders below.
AUGUST
Casino of the Month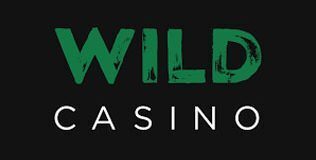 Welcome Bonus
250% up to $5,000
Read Review
Visit Site