Top Prop Bets for The Bachelorette Season 17

The Bachelorette is back with season 17 premiering on June 7th. What a way to welcome the summer in.
Chris Harrison is gone, and last year's chaos still has a trickledown effect to a certain degree. Tayshia Adams and Kaitlyn Bristowe will try to keep things calm as they co-host this year's installment, while everyone's favorite anti-bully warrior Katie Thurston headlines as the main rose-giver-outer.
Thurston profiles as a fantastic bachelorette, and she will be tasked with fending off 30 men in her plight to choose one to potentially marry.
A lot is at stake here if you're Thurston and the ABC showrunners, but there's even more at stake if you factor in betting on The Bachelorette.
There is a lot to consider in that regard, which is why I broke things down for you in my The Bachelorette season 17 betting preview. Now the top entertainment betting sites have pushed out specific The Bachelorette prop bets, though, and I can't turn a blind eye to that.
If you plan on betting on season 17 of The Bachelorette, these props are a great place to start. Join me as I break down the odds and offer a pick for each.
Men Who Say They Hope to Find a Wife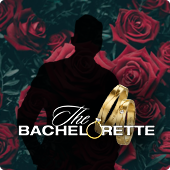 Let's start things off with a cliche, shall we? The Bachelorette is forever full of them, with phrases like "wear my heart on my sleeve," "for all the right reasons," "open book," and "here to find love" littered across almost every episode.
Another common theme is contestants proclaiming that they're here in hopes of finding someone to marry.
Does it feel a bit rash to take that dive on day one? Yeah, but if that's the reality, no number is too great for this prop, right?
Still, you need five out of 30 contestants to reference wanting to find a wife, and it needs to come in the premiere. I think a few will say it, but five feels like a tall order.
My Pick: Under 4.5 (-120)
Will Katie Kiss More Than One Man?
This is another The Bachelorette prop bet that is affiliated just with the first night, and it's asking if Katie Thurston will kiss more than one man.
We know the easy answer would be yes if we regard the trailer, of course.
Judging by that, Thurston develops plenty of connections, and she's not shy about taking the guys for a test drive when it comes to their kissing skills.
There are 30 guys here, and Thurston needs to get to work. I would not be shocked if more than one guy went in for the kill, and it wouldn't surprise me if Thurston did so herself at least once, either.
This show has a lot of making out, and the value is good with the "yes" side here.
Will There Be a Fight?
Are you not entertained? Visions of Gladiator permeate through my brain anytime I think of verbal or physical altercations.
These guys won't end up being impaled by a sword, but they sure could exchange harsh words, and possibly even blows.
The bet asks for either a physical or verbal altercation. The latter is almost guaranteed, while the former can't be ruled out. The odds lean that way yet offer an appealing -160 price.
Betting on a Man Revealing Personal Secret
This is a little subjective, as what does "personal" mean. Are you betting on someone telling the group or Katie their middle name, that they live with their parents, or that they are afraid of spiders?
What qualifies as revealing a personal secret for this bet? It's almost too dicey to fall in love with, but guys do tend to "over share" on this show, arguably trying too hard to "let the girl in" and prove they're here for all the right reasons.
The odds and history combine to make this a strong likelihood. The price isn't amazing, but I like the bet.
Will Anyone Be Sent Home Early?
Drama alert! But hey, if I am betting on someone getting a bit too comfortable and/or a fight breaking out, you better believe it's possible a dude gets shown the door early.
This wager does get quite specific here, as "early" is defined as being before the rose ceremony at the end of the episode.
People get sent home on these shows all the time, and judging by the teaser trailers, there is going to be some theatrics this season – perhaps more than usual.
I like the value with the "no" side, but anything can happen in this type of setting. I'd bet on someone getting shown the door early.
How Many Times Will "Be a Katie" Be Used?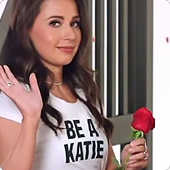 The argument against "being a Katie" isn't a strong one. Specifically, when speaking of Katie Thurston, this is a strong, independent woman that knows her self-worth, as well as the value of others.
She reminded everyone of that with a strong first impression in her season of The Bachelor and proceeded to stick up for others when some nasty bullying was going down.
This phrase references her grit, as well as a shirt she wore for the premiere promotion. It also partially references the slang "Katie," which points to a girl who is the total package.
Thurston is using this phrase as a wonderful slogan, but also reminding everyone that she's real, a catch, and not someone to get lost in the drama.
I am all for everyone "being a Katie," but in one episode, just how much can we expect this phrase to be used?
We don't know in what capacity it'd be used, so I'm going after the Under with this one.
My Pick: Under 3.5 (-120)
How Many Limo Entrances Will Involve Props?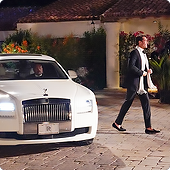 There could be endless The Bachelorette prop bets dealing with guys coming out of the limo, and their general first impressions.
Each season, contestants try to up the ante, and Thurston delivered perhaps the most jaw-dropping first impression the show has seen, when she showed up with a sex toy.
Not only does history suggest a good amount of the men could come with a little extra something to win Thurston over, but they'd also be paying homage to her bold move.
The question, of course, is getting the number right. Out of 30 guys, I think betting on 30% bringing a prop is a tad ambitious, and even 7-9 feels like a lot. I think the 4-6 range is the sweet spot, though, and it still offers solid +150 betting odds.
Will Any Contestant Arrive Shirtless?
Why bring a prop bet to meet Katie Thurston when you can cut right to the chase? Here, you can bet on whether or not any of the male contestants will show up without a shirt.
This show is no stranger to getting the guys to show a little extra skin, and quite frequently, the men can be a bit full of themselves.
If a contestant wants Thurston to see what they are working with right away, this bold move could pay off. Out of 30 guys, someone is bound to be wild enough to push the envelope and show up without a shirt – or maybe nothing at all!
Will Any of the Guys Get Drunk?
This prop bet could tie in with a previous wager in this post, which asked if there will be a verbal or physical altercation. I assume there will be, and a good reason for that is everyone drinking a bit more than they should.
Every show allows the people to drink when they arrive, and seemingly every season, someone goes a bit overboard.
The trailer shows some arguments, and a few people look a bit worse for the wear, so I'd definitely assume one or two get a little carried away here.
Betting on The Bachelor Season 17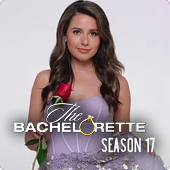 Season 17 of The Bachelorette is almost here, and it promises to be a good one for several reasons. The first reason, to me, is that we are getting one of the most genuine and authentic bachelorettes the show has ever seen.
Katie Thurston really is the total package, and she has a redemption arc backing her after getting dumped face-to-face by Matt James.
Usually, you simply don't get handed a rose when shown the door, but she had to be handed her exit the hard way.
On top of that, Thurston has a strong personality, and everyone wants to root for love. Throw in two female hosts and 30 brand new guys to toss into the fire, and season 17 should be wild.
Even crazier? You can bet on it.
There are a ton of fantastic The Bachelorette season 17 props to target here, and I'd suggest largely going with my picks.
There should also be some more long-term prop bets for season 17 of The Bachelorette, and when those are more relevant (and available), I'll drop some updates and predictions at our entertainment betting blog.
You can get started with these props now, or wait to gauge the situation after the premiere, and try to bet on who may be the last man standing, or whatever other props pop up later.
Whenever you bet – and whatever you target – just make sure you're using the best The Bachelorette betting sites.