Top Progressive Jackpots at Online Casinos in 2020

Millions of people continue to play real money casino games despite the fact that the odds are stacked against them. There are a couple of reasons why, and the simplest among them is that it's fun. One of the most important, though, is that certain casino games feature prizes that can change your life in a heartbeat.
I'm talking about progressive jackpots, of course. Unlike regular jackpots that are fixed and always worth the same number of coins, the progressive jackpots constantly grow. A chunk of every wager placed on the game is added to the pool, and once a player hits the jackpot, he wins everything.
The best thing about progressive jackpots is that many developers actually share the same game between many online casinos, so the jackpots rise with lightning speed. We've seen them reach millions in the past, and you can often hit them with a couple of bucks.
If that's what you're looking for when playing online, you've come to the right place. I have prepared a list of the best progressive jackpots at online casinos in 2020. Most of the games are slots, but there are other options as well. Enjoy, and good luck!
Food Fight – Best Progressive Slot for USA Players
Theme: Food
Game Category: Slots
Developer: Real Time Gaming
Casino: Bovada Casino
US players don't have access to many real money online casinos, and naturally, their pick of games with progressive jackpots is restricted compared to the rest of the word. And yet, there are some excellent titles available. The one that I like the most is Food Fight, developed by Real Time Gaming and available at Bovada Casino.
The gameplay is rather simple and features standard symbols, as well as wilds and scatters. To win the progressive jackpot, you must hit five chocolate puddings on an active payline. Another condition is to use max stakes, so have that in mind when playing Food Fight.
The grand prize often reaches six or even seven figures, so this slot is perfect for jackpot hunters. On top of that, it comes with a decent 95% RTP, which is significantly higher than other titles of this type and one of the main reasons I included Food Fight to my list of the best progressive jackpots at online casinos in 2020.
If you want to try it out, feel free to use the button below and join Bovada Casino now. You will find a couple more progressive jackpots there, too.
Diamond Super 7's – Live Blackjack Progressive Jackpot
Theme: (none)
Game Category: Blackjack
Developer: Visionary Gaming
Casino: BetOnline Casino
My second suggestion is for those of you who like to play blackjack. BetOnline's live casino offers one of the best progressive jackpots in 2020 called Diamond Super 7's. If you hit 21 with three 7s of diamonds on the blackjack tables, you win the progressive jackpot.
The good news is that there are smaller prizes like $1,000 for 21 with three red sevens and $100 for 21 any three sevens. It's a nice way to add more thrill to blackjack, which is an awesome game but can be monotonous at times.
The BetOnline Live Casino's jackpot often goes over the $100,000 mark, which is a good reason to give it a shot.
Mega Moolah – Biggest Progressive Jackpot Online
Theme: African Safari
Game Category: Slots
Developer: Microgaming
Casino: Betway Casino
Let's face it, no list of the best progressive jackpots at online casinos would be full without Microgaming's blockbuster Mega Moolah. And not only in 2020, but in pretty much any other year.
This is the game that has awarded some of the most insane jackpots in the history of online casinos. There have been multiple occasions of people that became millionaires overnight, and we've even seen the $20 million mark crossed.
The main reason is the shared jackpot and the fact that Mega Moolah is offered by many casinos on the web. My favorite one is Betway Casino, so I recommend you try it out and enjoy other real money jackpots as well.
Caribbean Stud – Progressive Jackpot for Casino Poker
Theme: (none)
Game Category: Casino Poker
Developer: Real Time Gaming
Casino: El Royale
Fans of casino poker games don't have many online progressive jackpots to go after, but El Royale Casino offers that opportunity. I've picked Caribbean Stud Poker for my recommended options, but you could also try Caribbean Hold'em Poker.
Both games have a progressive jackpot that often reaches six figures. That can't compare with some of the slots on the web, but it's still a huge reward. The best news is that El Royale Casino also accepts American players, so you can hit the tables right away from the USA.
Major Millions – Best Classic Slot with Progressive Jackpot
Theme: Classic
Game Category: Slots
Developer: Microgaming
Casino: Spin Casino
If you've been playing real money casino games online for long enough, you certainly saw Major Millions over the years. It's one of the most popular slots with progressive jackpot out there. Microgaming has released a couple of other versions because of the title's success, but the vanilla game is still available in many places, and Spin Casino is one of the best.
The slot was designed to accommodate players that prefer simple gameplay with only a handful of paylines and not many extra features. If that's what you like, you should certainly try Major Millions.
I almost forgot to mention that the progressive jackpot often reaches $500,000 or more.
Gold Rush Gus – Best Progressive Jackpot for Australians
The online gambling laws in Australia are specific, and the players have access to few casinos. Since I know that we have readers from the country, I decided to share my pick for the best progressive jackpot online for Australians.
Joe Fortune Casino's Gold Rush Gus is my pick, as this is an excellent slot that features nice side games, smooth graphics, and a huge prize.
Since it was developed by the same company that is behind Bovada Casino, players from other countries can try Gold Rush Gus, too.
If you are from Australia, though, Joe Fortune Casino is the place for you.
Wings of Ra – Progressive Jackpot With High RTP
If you are looking for the progressive jackpot slot with the highest payout in 2020 in terms of RTP, Wings of Ra is my favorite option. The game will return about 96% of all wagers in the form of prizes, which is much better than almost any other slot that includes a progressive jackpot.
That means that you can play for a long time without losing most of your money, which is a real danger when it comes to similar games.
Wings of Ra also features nice graphics and a free spins feature that provides more opportunities to win. The overall quality of the slot is excellent, which is why you can find it in many places. I believe that Slots Millions Casino is the top choice because it features thousands of other titles if you get bored with this one.
More Tips on Progressive Jackpots
Now that I've shared my picks for the best progressive jackpots at online casinos in 2020, let me give you a couple of quick tips for playing such games. The first one is to always check the conditions required to win the big prize. In some cases, only the max wagers count, and that's important to know.
You should also stick to reliable casinos that have the intention to actually pay if you the jackpot. Any of the online casinos mentioned above meet that criteria. You can also check our list of trusted casinos online for more examples.
AUGUST
Casino of the Month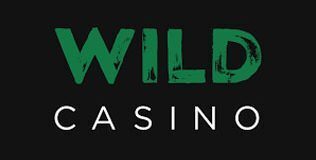 Welcome Bonus
250% up to $5,000
Read Review
Visit Site