Top Picks to Beat Tony Vlachos – Can Anyone Take Down the Survivor: Winners at War Favorite?

The final seven are here for Survivor: Winners at War. The 40th installment of the legendary reality TV series has not disappointed, with Survivor 40 pitting former champions against each other.
It's led to a lot of drama, some all-time blindsides, and some impressive strategies. Tony Vlachos has been the mega favorite to win Survivor season 40 all along, with his odds making him look like the obvious play over the course of the season.
I've been fighting the Tony Vlachos bait up until now, just because I don't love targeting favorites when betting on reality TV, but it's beginning to feel fruitless.
Suffice it to say, he appears to be the safest option if you plan on betting on Survivor this year.
A winner of a third straight immunity challenge, Vlachos feels all but secured to make it to the finale. Once there, he'd have quite the strong case to be a repeat Survivor champion.
There's still faint hope for someone else in the Survivor 40 cast to make waves and pull off the upset, though.
As you can imagine, this post does contain some Survivor 40 spoilers, so if you're not caught up on the most recent Survivor season 40 episodes, maybe click out of this post.
If you are, join me as I look at the best remaining options that can still beat Tony Vlachos.
Jeremy Collins
Vlachos is the heavy favorite, and he only aided his case in the most recent Survivor episode. He won his third straight immunity challenge, and he also happens to have a hidden immunity idol.
For those reasons (and more), Vlachos is a heavy favorite to win this season. It'd take something crazy to prevent him from at least reaching the finale at this point, while he's a very good bet to win once he gets there.
But what if he doesn't?
Vlachos keeps winning immunity challenges, and he still has an idol, but he could end up feeling so confident that he doesn't play his idol even if he doesn't win another challenge.
I know, that seems doubtful, but crazier things have happened.
One reason why he could decide to do that is his strong alliance. Jeremy Collins is part of that, and with Vlachos seeming (and likely feeling) invincible, it could open the door for Collins to deliver an epic blindside.
If Collins is smart, he has to know that the only way he wins this season is by making a huge power move nobody sees coming. Hanging around as the sidekick to Vlachos won't get it done.
While unlikely, pulling the strings that get Vlachos booted would give Collins a direct path to the finale and give him a decent chance at winning.
Sarah Lacina
The list is understandably short and sweet. There are just seven contestants remaining in Survivor: Winners at War, and time is running out for any of them to gain serious ground.
Lacina's resume is arguably better than Jeremy's, and she also has reason to try to rip the rug out from under Vlachos. The two butted heads in the most recent Survivor episode when Kim was eliminated.
Sarah Lacina called Tony out, but after talking it out, it seems that it's water under the bridge. But what if it's not?
If Lacina uses this to fuel a wild blindside that involves Vlachos, she could vault herself into the finale.
Denise Stapley
One of my favorite Survivor 40 sleepers throughout this season, I refuse to write off Denise Stapley.
Nobody is truly safe at this point, but this is absolutely the other big name to watch for. She should have been taken out weeks ago, but she keeps fighting, and if she makes it to the end, she would absolutely be the biggest threat to Vlachos.
Stapley owns one of the best blindsides in series history, she's one of the best strategists, and surviving this long is insanely impressive. If she gets to the final three, she's Tony's biggest obstacle.
Survivor 40 Prediction: Is Tony Vlachos a Lock to Win?
If I am not betting on Tony Vlachos, I'm aiming high with Stapley. You can look at anyone at this point, as Ben Driebergen has an immunity idol, and both Nick and Michele have been pretty crafty.
But the latter two need a big move to make a jump, and while Ben can (and surely will) save himself next week, I don't know if any of them have enough to beat Vlachos even if they make it to the end.
That's the big thing we need to consider here. That, and whether or not Vlachos would be stupid enough to not play his immunity idol at the next tribal council.
Vlachos could also just win individual immunity via challenges like he has been doing, but is he arrogant enough to trust his alliances in the event of that not happening? I highly doubt it, so he feels like an absolute lock to reach the final.
If there, he's probably winning.
That puts most of your attention (and cash) on Vlachos, but the one pivot play to really think about is Stapley. Her most recent betting odds weren't quite as appealing as they once were, but she's still a fantastic play if she happens to make it to the finale.
When looking for Survivor 40 predictions, those are the two best routes to take. Of course, if Vlachos fails to play his idol in episode 13 (The Penultimate Step of the War), then he's probably getting bounced and this whole thing opens back up for bettors.
To best formulate a bet, keep an eye out for the latest Survivor 40 betting odds and hit up the top Survivor betting sites to place your wagers.
AUGUST
Casino of the Month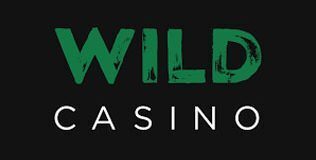 Welcome Bonus
250% up to $5,000
Read Review
Visit Site