Top Picks for NBA DFS on Thursday, March 4 (2021)

Thursday marks the end of the road for NBA DFS gamers. For a little while, at least.
The 2021 NBA All-Star game arrives this weekend, which brings a much-needed break for everyone in the league.
If Wednesday was any indication, it could be a bit of a mess.
There was a litany of in actives yesterday, and with teams probably focusing more on resting guys that gutting out an extra win, you should embrace for more insanity.
I can only work with what I have for now, but just know that you'll want to adjust as news trickles in. You can also lean on what the NBA betting sites tell you in terms of odds.
For now, let's dive into the madness with Thursday's NBA DFS picks, sleepers, and top lineup.
Top NBA DFS Picks for March 4th
Kyle Lowry, PG, Raptors ($8.4k)
Paul George, SG, Clippers ($8.6k)
Norm Powell, SF, Raptors ($7k)
Giannis Antetokounmpo, PF, Bucks ($11k)
Nikola Jokic, C, Nuggets ($10.9k)
Lowry and Powell are going to be very appealing again. Both fared well with Toronto down some key bodies last night, and the team will be without both Pascal Siakam and Fred VanVleet.
Status note: Pascal Siakam, Fred VanVleet, OG Anunoby expected to be out until All-Star break.

— FantasyLabs NBA (@FantasyLabsNBA) March 3, 2021
Both will be core pieces to build around as they travel to Boston to battle the rival Celtics.
You'll want to keep tabs on the status of Kawhi Leonard, as his potential absence would open up a massive role for Paul George. If that's the case, PG-13 would be in for a big night.
He had 47 fantasy points in the last game Leonard missed, and he'd have a much bigger ceiling in a fast-paced matchup with the Wizards.
The Greek Freak and Jokic are the top two spends on this slate. There are other guys worth looking at if you want to play the ownership game, but they wrap things up as the two guys who will project the best from a raw points perspective.
Jokic was my pick between two two on Tuesday, but on Thursday I'd lean toward Giannis. You could always pair them, but that would require sacrificing a lot of the nice intermediate options.
Believe it or not, there may actually be logic to fading them.
Daily Fantasy Basketball Sleepers for Thursday
Reggie Jackson, PG, Clippers ($3.9k)
Terence Davis, SG, Raptors ($3.7k)
Kent Bazemore, SF, Warriors ($3.5k)
Yuta Watanabe, PF, Raptors ($3.2k)
Kelly Olynyk, C, Heat ($4.7k)
If Wednesday taught us anything, it's that the days before the All-Star break can be pure madness. That, and the value you see now is not the same as it will be mere hours from now.
That said, there already could be quite a bit to like.
It could start with Reggie Jackson, who went off with Kawhi Leonard sitting L.A.'s last game.
Davis and Watanabe deserve nods here, only because they both drew starts in Toronto's last game. Their minutes were awful, though, so tread lightly with these guys.
The same could be said for Bazemore, but he got the start on Wednesday with Kelly Oubre Jr. out. If that happens again on Thursday, the Warriors forward could be a nice source of value.
Bam Adebayo is also banged up. He and Jimmy Butler are potential rest candidates for their game on Thursday, and if either of them are out, Kelly Olynyk should see increased scoring opportunities.
Should Bam Bam take a seat, Olynyk would be the team's top interior threat, and he would be a borderline must at this price.
Best NBA DFS Lineup for March 4th, 2021
PG: Kyle Lowry – Raptors ($8.4k)
SG: Goran Dragic – Heat ($5.9k)
SF: Norm Powell – Raptors ($7k)
PF: Trey Lyles – Spurs ($4.3k)
C: Kelly Olynyk – Heat ($4.6k)
G: Derrick Rose – Knicks ($5.9k)
F: Lonnie Walker IV – Spurs ($5.2k)
UTIL: Paul George – Clippers ($8.6k)
This is certainly a slate with studs on it, but it might not be a slate where we have to force our way to the top.
I'm not saying you can't pay for Giannis, Joker, and the like, but depending on which way news breaks, you might be able to get away with building lineups without them.
Lowry and Powell are good chalk, regardless. You can keep using Spurs values thanks to a lack of bodies, too, while PG-13 could technically be a discounted elite if Leonard is out again.
Dragic and Olynyk heat up as massive values if Butler and/or Adebayo sit, as well.
Then there is Rose, who is probably too cheap as he returns from the league's contact tracing protocol.
More than anything, though, this is a fluid lineup that shows you all of the midrange guys that should stand out. If you can work your way to Giannis or Jokic – preferably with a must-have punt – then I am all ears.
Start with this squad for now and see where the news takes you. If you want to get in on the NBA action on a different level, hit up the top mobile betting NBA apps to place some bets.
September
Casino of the Month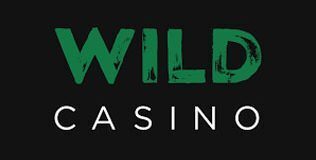 Welcome Bonus
250% up to $5,000