Top Picks for NBA DFS on Friday, March 19 (2021)

If you thought the last couple of nights in daily fantasy basketball was fun, you haven't seen anything yet.
Friday has it all; massive 10-game slate, numerous potential shootouts, serious star power, and the epic hammer game to end all hammer games.
The latter is none other than a huge showdown between Luka Doncic and Damian Lillard, and it's probably a game you'll want some exposure to.
But which studs do you target, and which value plays can help you build the perfect lineup? I'll cover it all in Friday's NBA DFS picks, sleepers, and top lineup breakdown.
Before you dive in, though, just remember to hit up Friday's NBA picks for the latest odds and predictions.
Top NBA DFS Picks for March 19th
Luka Doncic, PG, Mavericks ($10.7k)
Kevin Porter Jr., SG, Rockets ($7.2k)
Andrew Wiggins, SF, Warriors ($6k)
Draymond Green, PF, Warriors ($6.7k)
Nikola Jokic, C, Nuggets ($10.6k)
Doncic is joined up top with James Harden and Damian Lillard as the best plays at point guard. There are a slew of viable options priced beneath them, too, but with a 10-game slate and a boat load of value, you're probably going to need one of them.
I'll likely allow the ownership projections to do my bidding, but Doncic is the cheapest of the three, and the last time he faced Portland he was en fuego.
Doncic is a beast, but you can argue for any of that trio. Give me the lowest owned option.
Kevin Porter Jr. continues to be just a hair cheaper than he probably needs to be. His role is massive, and the Rockets have no reason not to feed him minutes.
The only thing working against him is the possible return of John Wall.
John Wall: Questionable to play Friday https://t.co/SUVbNNOfRY

— RotoWire? (@RotoWireNBA) March 18, 2021
Nothing is concrete yet. If Wall is back, I have zero interest in KPJ. If he's out, you can tap into a 40+ fantasy point monster in a plus spot against the Pistons.
Golden State should be a source of value, and perhaps some strong midrange plays. Kelly Oubre Jr. is doubtful to suit up for this game, but the big news is that Stephen Curry probably won't play.
The absence of those guys would open a ton of usage, making Andrew Wiggins viable as the main scoring threat, and Green appealing as a playmaker.
Green is the preferred play of the two, but they're both way too cheap for their expected roles.
Lastly, I love Jokic in this spot against the Bulls.
He's Jokic, for one, but he also went nuts against them earlier this season.
I am anticipating similar results. Chicago doesn't defend very well, and Jokic normally doesn't need much of a sales pitch, regardless. The only concern would be if this game can stay close, so he plays all four quarters.
Daily Fantasy Basketball Sleepers for Friday
Nico Mannion, PG, Warriors ($3.2k)
Chasson Randle, SG, Magic ($3.4k)
Kent Bazemore, SF, Warriors ($3.4k)
Larry Nance, PF, Cavaliers ($5.2k)
Daniel Theis, C, Celtics ($4.4k)
As noted, that Stephen Curry news opens some value for the Dubs. Nico Mannion drew the start the last time Curry took a breather, and if he gets the nod, I like him again here.
He's not necessarily safe, but he did log 31 minutes and put up 24 fantasy points against a good Suns team in his last start.
I also have some interest in Chasson Randle. He wasn't good in his start last night, but it makes sense that Orlando would still be down several bodies.
In fact, some guys that played last night may not play in the second leg of a back-to-back set. Randle isn't very appealing, but his price and role sure are.
Baze, Damion Lee, and Jordan Poole are also all there for the taking, as there's just so much usage opening up for the Dubs. Poole is my favorite of the three, but Baze is the cheapest.
Nance has been crushing sans Kevin Love. He'll continue to get starts, and Love is still out, so fire him up with confidence.
I'd probably rather have Robert Williams at a similar price, but Daniel Theis is still starting games, and should push for 30 minutes. Tristan Thompson is out, so you could go back to the Theis well and hope it works out.
It sure did two games ago, when he put up 38 fantasy points against the Jazz. Boston is in the smashiest spot possible against the Kings, too.
Best NBA DFS Lineup for March 19th, 2021
PG: Nico Mannion – Warriors ($3.2k)
SG: Chasson Randle – Magic ($3.4k)
SF: Larry Nance – Cavaliers ($5.2k)
PF: Daniel Theis – Celtics ($4.4k)
C: Nikola Jokic – Nuggets ($10.6k)
G: Kevin Porter Jr. – Rockets ($7.2k)
F: Saddiq Bey – Pistons ($5k)
UTIL: Luka Doncic – Mavericks ($10.7k)
I'm not entirely convinced how I want to go about things with some of the ancillary pieces, but I love the core of Jokic/Doncic to start builds.
My favorite values are Nance and Theis, too, while KPJ feels like a great secondary play if Wall is out. If he's in, pivot to Anthony Edwards, Jamal Murray, or just pay down.
Nico Mannion and Chasson Randle presently feel like viable punts. Check the starting lineups, but if they're in there, they feel like good bets for 30 minutes.
That is likely all they'd need to pay off those cheap price tags.
The only guy I'm not super high on here is Bey. The role is obviously there, and he crushed in his last game though. You can pivot to teammate Josh Jackson, while you can always wait to see what else opens up.
Perhaps some of these guys are ruled out, or other news breaks to completely change things.
Early on Friday, however, this is my favorite NBA DFS lineup.
Whether my NBA DFS picks, sleepers, and top lineup are the direction you go in, hopefully I've provided a little value and helped you figure your process out.
If you'd like to take things a step further when it comes to making money off of the NBA, hit up the best NBA betting sites to place some bets.
September
Casino of the Month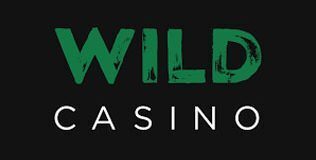 Welcome Bonus
250% up to $5,000