Top Penny Slot Games Online in 2020

The term "penny slots" may immediately conjure up visions of buckets of copper to feed one-armed bandits for hours. But penny slots have come a long way over the years.
You don't need to be a higher roller to take advantage of modern video slot gaming with bonus rounds and 3D features, as many of today's titles let you pick your preferred investment. So, instead of risking 0.01 every game, you can opt for more paylines or increase your credit value if you're winning.
While you now have the flexibility to jump all over the place with your wagering, it's nice to know that you've got some fun online slots at your disposal that will accept 0.01 at a time. Locating those particular games can be tricky, though. It's not like walking into a casino and seeing the big flashing sign that reads "penny slots."
I'm here to help! I've got some tips for finding the top penny slots at online casinos, and I've also listed the best online penny slots for 2020.
Identifying Authentic Penny Slots Online
There are thousands of slot machines that start with 0.01 credits. But for a machine (or virtual machine) to be a real penny slot, you need more than the penny acceptance. If you know that you're sticking with minimum betting, you're going to need a few more things.
Variable paylines
Jackpots without maximum betting requirements
Variable Versus Fixed Paylines
Actual penny slots can have more than one payline, as long as you have the option to choose how many you want to play. Variable paylines are the ones that give you the flexibility that you're seeking. So, even if it's a 50-line slot, you can stake 1, 2, 5, 10, all 50 lines, or anything in between.
The opposite of the variable payline setup is a fixed version. If you run across a fixed payline title, then you're committed to the staking all possible winning ways. Or, in the case of a slot like a "243 ways to win" game, you may have a 25 or 50 credit minimum.
Jackpot Requirements
Another thing you'll want to keep an eye out for is the jackpot games and their stipulations. While some machines will pay regardless of how much you're investing, others have different requirements.
You may need to bet all paylines, or there could be other requirements. Most of today's games give you a variety of credits from which to select. While there are slots that pay according to how much you've wagered, others could attach the big prizes to more valuable coins.
For example, if you're playing a slot that gives you a range of 0.01 to 0.25 per line, you'll want to double-check to make sure that you don't need to be playing 0.25 to be in jackpot contention.
Top Penny Slots
With all of these hoops to jump through, it can be challenging to find the best games that fit your criteria. But you're in luck here, as I've compiled a list of the top five all-around best online penny slots as well as another five that also merit a few spins.
These are slots that allow for 0.01 per game. So, whether you're looking to get your feet wet as a new slot player or you want just a tiny bit of cash in the game, as opposed to playing for free, then any of these ten picks should fit the bill.
Best Penny Slot for Beginners: Miss Kitty
The first slot on the list is not only a player favorite but an ideal place to start for anyone who is brand new to online gaming.
Miss Kitty is fun and straightforward, with simple betting that lets you play one line at 0.01. That's just the beginning, though. You can pick a coin value from 0.01 to 0.25 and then select from one to 50, as this is a 50-line slot.
Regular game spins are enhanced by the Wild Cat that can show up on reels two through five. It takes three moons to get into the bonus round. Bonuses start with ten free games. Additionally, though, the Wild Cats become sticky, and a moon that shows up under a cat will get you a prize.
However, keep in mind that if you're betting just 0.01 per spin, you can only win on the first top line (of four). That means it's tougher to get the three moons for the bonus round, and you won't be eligible for the new bonus moon-cat combination.
Best Three-Reel Game: Lucky Stripes
For the next game on my list of top online penny slots, I'm going retro with a three-reel slot by iSoftbet. It's called Lucky Stripes, and not only is it whittled down to three reels, but just one payline.
If you're like me, you may jump to the conclusion that the premise could get old and quickly. But that's not the case. This game has some new integrations that give you multipliers in the main game and a "Rockin' Re-spins" bonus with unlimited free games potential.
Lucky Stripes is ideal for penny slot players because you're only betting one payline. Wagering can be as little as 0.01 or as much as 1.00, and no one is missing out on anything.
There are only a few colored stripes, but each pays at different levels. That's because the middle reel is a prize multiplier. So, for example, three gold stripes could be worth X30, X50, or the top prize of X100, depending on the center symbol.
In the Rockin' Re-spins bonus, you'll spin for free until you get a collect symbol.
Best for Thrilling Gameplay: 300 Shields
My next pick takes the excitement of a video slot to a whole new level. The game, 300 Shields, is based on the movie 300, starring Gerard Butler.
You can get in on the high-intensity gaming for just 0.01 if you're okay playing the middle line and nothing else. However, in this case, you may want to consider raising the stakes, as there's an X300 top-value multiplier, as well as a 1,000-credit prize for five wilds. As it's a 25-line slot, you can cover every which way for 0.25.
Every spin is a thrill ride in 300 Shields, but the Battle Feature amps up the action even more. So, this title is a perfect example of how you can get the best of all worlds and stick to an authentic penny slot experience.
Best Retro Penny Slot: Rubik's Riches
Rubik's Riches expands a typical slot game into a 3D puzzle experience.
Yes, the Rubik's in Rubik's Riches is based on the 1974 phenomenon, the Rubik's cube. Matching up colors back then gave you bragging rights. But in the slot version, it'll convert to cash rewards.
You're not going to get rich playing Rubik's Riches, but again, we're talking penny slots here, and this is an ideal one for recreational players. You can stick with 0.01 per game, but you can't go higher than 0.05. There are only three possible wagers (0.01, 0.02, and 0.05).
Prizes are paid based on lines of matching colors, either horizontally or vertically. If you complete an entire face, you receive even more. Plus, there's a "sticker peel-off" bonus round that's randomly activated. When you see "RUBIK'S" entirely illuminated, it's time to start pulling stickers off of the cube.
Best Payout Value: Rise of Merlin
Merlin has a few tricks up his sleeve in Play 'n Go's 2019 game release, Rise of Merlin.
This particular slot features impressive design elements, but there's also substance to the setup. As it's a ten-payline slot, you're not missing out on as much if you decide to stick with one line at a time for the actual penny experience.
However, with not just one but two high-value five-of-a-kinds, each worth 5,000 credits, you may want to cover all ten lines for 0.10.
A magical orb acts as both the wild and scatter, also providing scatter pays. Another benefit of this particular game is that it has a slightly higher RTP (96%) than the other online penny slots on this list.
Five Penny Slots for US Players
I think that the entertainment value of the top five slot games is excellent. However, there are plenty of other penny slots in the virtual casino world that are also worthwhile.
So, I've put together a list of five more games that are also worth checking out if you're looking to build an entire collection of go-to titles.
In addition to having some fun features, each of these slots are in US friendly online casinos.
Popping Pinatas
The Mariachi band keeps you entertained as you move from day to night mode in Popping Pinatas by Rival Gaming.
It's a 50-line slot with variable paylines. So, if you're intent on sticking to 0.01 per game, you can stake the middle line exclusively. The Senorita is worth 2,500 credits for a five-of-a-kind in the night round but sleeps during the day. You'll whack pinatas and then swap wild symbols as the evening rolls around in this unusual slot experience.
Ancient Gods
RealTime Gaming has quite a few slots that feature 0.01 credits. However, when it comes to variable paylines, the options narrow.
Ancient Gods is an RTG slot that allows for penny play, though. It's a 25-line game on a 5 x 3 board, so the middle line is in play with a 0.01 bet. Gameplay features multipliers and free spins. If you head into the bonus round based on four or five scatters, then your winnings will be doubled or tripled, respectively.
7s and Bars
You'll go old school with this Rival Gaming three-reel slot. It's got one payline and very few symbols. The beauty of it is that you won't be missing out on anything if you opt to play 0.01 per spin. You're staking the only action in the game.
After you select a coin value, you'll decide whether you want one, two, or three credits per spin. That's where the prize differences come into play. For example, the top three-symbol combination pays 750 credits for one coin. If you increase your risk to 0.02, you're eligible for 1,500, and three credits will reward you with 2,500, the all-around best in 7s and Bars.
The Tipsy Tourist
Betsoft takes you on holiday with Gary in a 20-payline game that has variable paylines, so it's perfectly suited for penny players.
The Tipsy Tourist takes place on a 5 x 3 screen, so a 0.01 wager gets you action on the middle line. This particular slot features an unusual bonus round that's a virtual drinking game. If you play well, your credit balance will rise significantly. Of course, it's all relative, as you'll reap more significant benefits if you opt for more paylines or more valuable credits.
Day at the Derby
My final pick is similar to Miss Kitty in its simplicity, although the themes are quite different.
Day at the Derby is another Rival Powered slot. While it's a 20-line game, you can play anywhere from one to all of the winning ways. The top five-of-a-kind is worth 2,500 credits. But the best part of the gameplay revolves around the horse. Not only is it wild, but more than one horse on a payline will create a multiplier. There's also a 20-game bonus with triple payouts.
Where to Find More Penny Action
My shortlist of top online penny slots in 2020 should give you a head start in finding a favorite low-limit game. But we stay up to date with new recommendations that come out.
Whether you're looking for a penny game, a new release, or just some overall recommendations, you'll want to check out our collection of slots posts, as well as the list of all-around best casinos for slot gaming.
AUGUST
Casino of the Month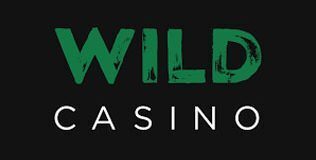 Welcome Bonus
250% up to $5,000
Read Review
Visit Site