Hide Bonus Offers
| | | | | |
| --- | --- | --- | --- | --- |
| #1 | BetOnline Sports | 60% Up To $1,000 | Visit Site | BetOnline Sports |
| #2 | Bovada Sports | 50% Up To $250 | Visit Site | Bovada Sports |
| #3 | BetUS | 125% Up To $2,500 | Visit Site | BetUS |
| #4 | Everygame | 100% Up To $500 | Visit Site | Everygame |
| #5 | MyBookie | 100% Up To $1,000 | Visit Site | MyBookie |
Top Online Video Poker Games in 2020

I know that slot games dominate the world of online gambling. There are thousands of three and five-reel games that cover pretty much every theme imaginable.
They also have entertaining bonus rounds, free spin opportunities, and jackpots that could come up out of virtually nowhere. But in my book, there's nothing better than a good video poker game.
I like to have more control over what's happening on the screen and employ a bit of strategy (although it's not always optimal). Unless you bet big, significant payouts aren't possible with real money video poker, but that doesn't deter me, as I still prefer it.
So, when it came time to look through the virtual video poker banks and isolate a few of the top games that you may enjoy as well, I eagerly took on the challenge.
Keep in mind that video poker selections online don't compete with what you can find in a land-based casino. Game developers tend to stick to slots for their primary inspiration, so most casinos stick to about a dozen or so poker variations.
That doesn't mean that aren't some noteworthy ones, though. Here's my take on the best real money video poker games available at online casinos right now.
Nine Games, Three Hands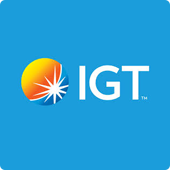 To kick things off, I'm putting the spotlight on IGT, which is one of the biggest video poker providers in land-based casinos. When it comes to building actual machines, IGT is also one of the best and most creative.
While you won't find all of IGT's brick and mortar titles converted to virtual gameplay, there are multi-game and multi-hand variations that could keep you busy for quite some time.
Triple Play Draw Poker
One of the best products is the Triple Play Draw Poker series. Depending on the casino, you could click one button and have nine poker games in front of you.
Regardless of the specifics, Triple Play Draw Poker lets you play three hands at once. You'll stake five coins on each one for a total of 15 if you're a maximum bet player. When you click the deal button, five cards will appear on the bottom line. Once you start holding cards, though, your picks transfer to the top two hands as well.
For example, if you're dealt a pair of Aces on the bottom hand, and you hold them, the same two Aces will appear on both the second and third hands as well. Then, you have three shots in the draw round to better that pair.
You could end up with nothing helpful on the bottom, a three-of-a-kind in the middle, and four Aces or a Full House or something else on the top line.
Nine VP variations
The multi-game, multi-hand product offers the following poker versions.
Jacks or Better
Bonus Poker
Bonus Poker Deluxe
Double Bonus
Double Double Bonus
Triple Double Bonus
Deuces Wild
Deuces Wild Bonus
Joker Poker
IGT also produces Five Play and Ten Play games set up in the same format, with different games all in one place.
A 20,000-Credit Hand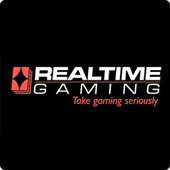 My next pick is a game that I recently came across by accident. I was looking at some video poker options for Americans, and Realtime Gaming's Joker Poker showed up on my radar. I gravitate more to Bonus Deuces Wild, but I wanted to check out the payouts.
Surprise, surprise, even though it wasn't promoted, this particular game not only listed a Royal Flush for the standard 4,000 credits, but a second Royal hand.
Sequential Royal Flushes on this one Joker-based game are worth 20,000 credits! Those 20,000 credits are enough to change my loyalty from 2s to Jokers.
Other than the top big-money prize, the game has relatively standard payouts for everything else on the board. A Royal Flush with a Joker pays 400, and a five-of-a-kind is worth 750 credits. Of course, you have to be betting max credits for any of these awards.
A Trio of Payouts in One Hand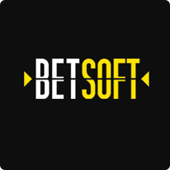 Pyramid Poker is not a unique designation. There are a few types of pyramid-style video poker games produced by a variety of developers. But this particular version that I'm referring to is a Betsoft title.
Both Joker Poker by Realtime Gaming and Betsoft's Pyramid Poker are viable options for US players, as RTG and Betsoft are two of the top providers for American-facing online casinos.
Pyramid Poker
Like IGT's Triple Play variations, Pyramid Poker requires three times the investment, or 15 credits per game, instead of five. But, unlike Triple Play, you're only working with one hand. However, those five cards that are in front of you could produce three distinct payouts.
With Pyramid Poker, you're staking the standard five-card hand, as well as the first three cards on the left, and the last three on the right side. So, your payouts for five will be similar to other games, but the three-card hands are unique.
Three-card Payouts
For example, I pulled up a Deuces Wild Pyramid Poker game, and three-card payouts are listed as follows.
First, for the left three cards.
Wild Royal: 50
Straight Flush: 40
Three-of-a-Kind: 10
Straight: 5
Then the right three cards.
Wild Royal: 50
Straight Flush: 35
Three-of-a-Kind: 15
Straight: 5
You're not going to get rich from those secondary payouts. But what you may appreciate about them is that they could supplement your credit balance and keep your game in play.
Pick 'em and Play 'em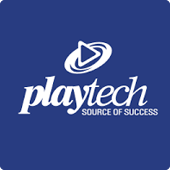 Another customized online video poker game is produced by Playtech, a company best associated with slot development.
Pick 'em Poker isn't an exclusive title, but Playtech's version lets you choose how many hands you want to play at one time (1, 4, 10, 25, 50, or 100).
Two Pick 'em Poker Differences
If you're used to straightforward poker play, then there's a bit of a learning curve with this particular game. The difference starts with the deal. You'll see spots for five cards, but you get two cards on the left side and two cards on the right side, leaving a space in the middle.
From this point, things get much more interesting. Your left two cards stay put, but you're directed to select one of the two on the right. Sometimes it's a slam dunk, and other times it's downright frustrating.
Sample Gameplay
Let's say that you're dealt an Ace and five on the left. Those two cards will remain in play. But, on the right side, you see an Ace and a three. Easy peasy, right? You get rid of the three, and you've now got a guaranteed pair of Aces. On top of that, you get to see what appears in the third position, and you'll have a redraw on the three that you discarded.
But what if you have the same Ace and five on the left and then two Aces on the right? You have to let one go, which is pretty frustrating.
At first, I wasn't sure if I'd like the concept, but it adds another layer of strategy, and it's a lot of fun. I particularly liked the ten-hand version, as there were so many things going on at once.
Conclusion
When it comes to the best online video poker games, your location dictates the possibilities. Game providers are licensed for specific jurisdictions, which narrows things considerably for Americans.
Betsoft and Realtime Gaming are the primary providers for US-facing casinos. They may not have the most extensive libraries of games, but they each have a few video poker options that crank up the volume on standard gameplay.
If you're on the hunt for more traditional games, though, then you've got quite a few options. Most casino sites offer titles like Jacks or Better and Deuces Wild, too.