Hide Bonus Offers
| | | | | |
| --- | --- | --- | --- | --- |
| #1 | Bovada Sports | 50% Up To $250 | Visit Site | Bovada Sports |
| #2 | BetUS | 125% Up To $2,500 | Visit Site | BetUS |
| #3 | MyBookie | 100% Up To $1,000 | Visit Site | MyBookie |
| #4 | Everygame | 100% Up To $500 | Visit Site | Everygame |
| #5 | BetOnline Sports | 60% Up To $1,000 | Visit Site | BetOnline Sports |
Top Online Progressive Jackpots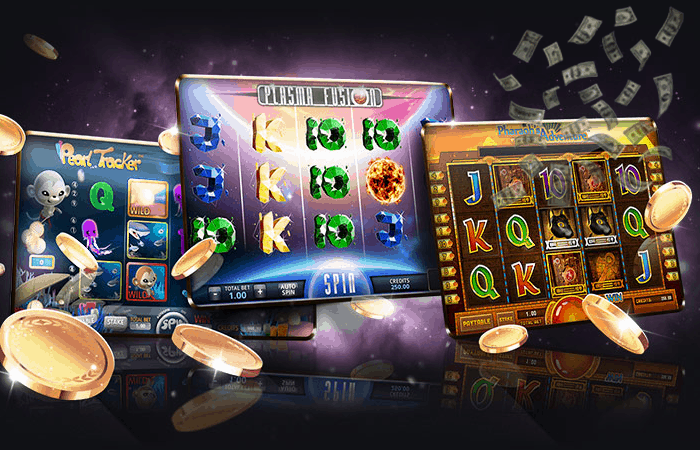 Can you really win anything online?
Do casino websites compare to land-based gambling?
Are there opportunities for life-changing prizes through internet-based slots?
Of course, millionaires aren't being made every day through online gambling, but some fortunate players can say that their lives have been changed all because of a lucky combination on the slot reels.
Top software providers like Microgaming, Playtech, and NetEnt provide progressive jackpot games offered on casinos worldwide. These are games that may start with a six-figure prize and gradually climb the longer it goes unclaimed. Or, they can even be million-minimum payouts that begin at seven figures and only get better from there.
Experienced slot players know the names and where to find them. And, even though there are several, some, like Mega Fortune, Mega Moolah, and Age of the Gods are the cream of the crop and are highly sought out by those players in the know.
I'm going to fill you in on some of the best "bets" for slot players online. While these games may not have the best RTP (return to player percentage), they have the highest payout potential you can find in the virtual world of casino gaming.
Mega Fortune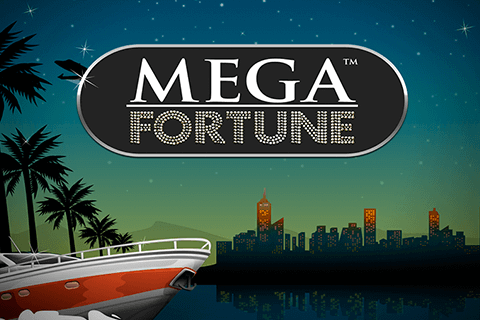 Instead of starting out with the all-time top millionaire-maker, I'm going to begin with the game in the number two spot.
Mega Fortune has been chasing after Mega Moolah for years trying to claim the top place, and it's come very close to doing just that several times. In fact, NetEnt's Mega Fortune made history in 2013 when it paid out a Mega prize of €17,861,813, breaking the Guinness Book Record for the highest online slot payout.
However, Mega Moolah edged it out in 2015 with its €17,879,645 payout, and the record still stands. At least, at the time of this writing anyway.
Mega Fortune is a luxury-themed slot game with three levels of progressive jackpot prizes: the Rapid, the Major, and the Mega. These top awards are only issued to players that make it into the bonus round. Meaning, the players who see at least three of the bonus symbols on a single payline starting left to right.
The bonus round features a Wheel of (Mega) Fortune. The player stops the spinning wheel to determine his or her fate. The highest non-progressive jackpot amount is 7,500 credits.
Since 2010, Mega Fortune has created twenty-eight millionaires.
It's not just the prize amount that makes this game so appealing, though. It's the set up that doesn't require players to have to bet a considerable amount. There's a maximum bet requirement of 100 per spin, but that can be made with the lowest .01 designated denomination or the highest .50. So, for 1.00 per game, the bonus round possibility is in play.
Mega Moolah
Ah, the number one money maker, Mega Moolah. It's a game provided by Microgaming and, just like Mega Fortune, it pays big and doesn't mandate big bets. Players aren't required to select one particular credit value.
The maximum stake is 125 credits, but they can come in at the 1p level for a total of £1.25 per game. That £1.25 isn't even required for a chance at the bonus round as players can opt to bet below the maximum level.
Mega Moolah is a twenty-five-payline setup with five credits allowed per line. The most prominent prize winner to date was only betting .25 per spin!
Microgaming does state that the higher you bet, the greater your odds of entering the bonus round, but it's safe to say that it's not mandatory.
Mega Moolah's bonus round appears randomly. At any time during gameplay, the Mega Moolah prize wheel can pop up and the player will walk away with one of the four prizes. Each has a seed amount that's the starting point whenever the prize resets. The mega jackpot always starts at one million and the others are £10, £100, and £1,000.
The prizes during regular gameplay aren't too shabby either. The top regular game prize is 15,000 per credit or 75,000 with maximum credits bet. There's also a three-times multiplier during free spin rounds.
Standard Mega Moolah is African-themed, but there are some spin-offs as well. There's the Egyptian-themed Mega Moolah Isis as well as Summertime and the American-themed Five Reel Drive.
Mobile players also gravitate to this slot game as it's been proven to pay players on the go with "mega" jackpots of £7 and £8 million. Not a bad way to kill some time, huh?
Age of the Gods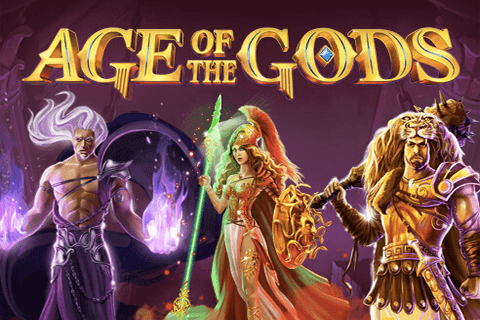 Playtech's Age of the Gods series may not be known as millionaire-making slots, but they come incredibly close. Age of the Gods is a linked progressive jackpot that encompasses all of the games in the series. There's the original Age of the Gods as well as King of Olympus, Prince of Olympus, Furious Four, God of Storms, and Goddess of Wisdom.
Just like Mega Moolah, Age of the Gods has a randomly issued progressive jackpot bonus round. There's nothing to strive for on the reels. You just have to hope that the "Gods" favor you and reward you with a shot at big money.
If you do get into the bonus action, you'll walk away with one of the four prizes and a minimum of €50 which is the lowest "Power" level. Extra Power starts at €500, and Super Power begins with €5,000. The top prize is called Ultimate Power and rewards a winner with a minimum of €100,000, but has been known for approaching the million Euro mark from time to time.
Each of the Age of the Gods version has different regular game bonus rounds as well as various feature enhancements like multipliers, sticky wilds, and free spins.
In addition to the progressive jackpot bonus, each slot in the series also offers game-specific bonus rounds and top regular game payouts. The original Age of the Gods provides a top prize of 10,000 without factoring in any multipliers or other value-added opportunities.
Whether you're a fan of Greek Mythology or just enjoy a game with a lot of fun features, Age of the Gods provides both, plus ever-changing jackpot prize amounts.
DC Superhero Series
The Age of the Gods series features multiple games that all share in one large progressive jackpot prize amount, and the DC Superhero series, also produced by Playtech, offers the same premise.
This time, however, Greek Mythology becomes superhero fun with Batman, Green Lantern, and Superman. Players can select their favorite DC comic book character and spin the reels hoping that they get the invite for the bonus round. Yes, once again, this is a randomly triggered jackpot game, and anyone that's lucky enough to get to play does walk away with one of the four prizes.
While the premise is similar to Age of the Gods, the prize pool is slightly higher. The Mini prize starts at €100. The Minor offers a minimum of €1,000, the Major is €10,000, and the Grand kicks off with €200,000. It increases steadily from there until it's eventually claimed, and then it re-seeds again at €200,000.
Each of the games is entirely different. The Batman games are from the original 1960s TV series starring Adam West. Superman honors Christopher Reeve's character, but there's also the newer Man of Steel, as well as Green Lantern.
You'll find per game bonus play as well as the DC Superhero round possibility, and when I last checked in on the Grand prize, it was well over €900,000. So, a superhero-loving slot player should have the opportunity of becoming an instant millionaire if they can beat the odds.
Hall of Gods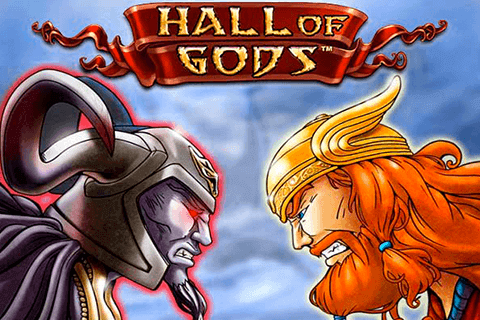 From the Greek Mythology in Age of the Gods to Norse Mythology in Hall of Gods, Odin, Loki, Thor, Freya, and Idun are the stars of the slot reels. This particular game is built on the premise of Thor chasing the Midgard serpent.
Millionaire potential is a probability for the lucky jackpot winners, as this slot has provided an average of €5 million grand prizes. But, a few things need to line up correctly to get there.
First off, you need three bonus symbols on a payline starting from left to right to enter the jackpot round. Then, you need to select the three "Mega Jackpot" symbols that may be hidden behind fifteen shields. If you unveil three other matching prizes first, though, that's what you get to keep.
Not only is Hall of Gods action packed with some scatter bonuses that can pay out up to 60,000 credits and wild serpents that expand to cover entire reels, but it's known to pay out twice a year. To date, €57 million has been awarded, but a third of it is attributed to 2017 gaming action. Just recently a €7.5 million payout was made to a Norwegian player.
Aztec's Millions
RealTime Gaming is the software provider behind Aztec's Millions, and it does have more stringent requirements behind its progressive jackpot structure.
Most of the games I've mentioned have flexibility in the minimum wager that needs to be staked, but this particular slot requires a .20 bet on each of the twenty-five fixed paylines. That equals $5 per game to be in contention for the million-plus prize.
Every time a jackpot is claimed, the prize gets reset at one million, and it continues to grow from there.
The top prize is awarded based on regular gameplay and not through a particular bonus round. You'll go from wannabe to actual millionaire if you can line up five Aztec's Millions symbols on a payline. If you come up one short, you still receive 2,500 credits, but you'll probably want to keep your day job.
Oh, and did I mention that this game hasn't paid out the top jackpot since 2009?
Yes, it's been more than eight years since a $1.2 million prize was awarded. The game is currently sitting at the $2.4 million mark. Some people are excited to play it because they feel that it "should" pay out at any time now. But, again, they've been in that mindset for years now, and it just hasn't happened.
Arabian Nights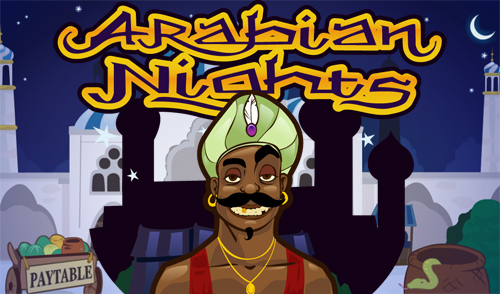 NetEnt's Arabian-themed slot has been around now for twelve years, paying out six and seven figure jackpots on average of every two and a half months.
The big prize starts out at €125,000, but prize awards are typically in the 1.5 million range, with a top recorded payout of 4.8 million euros that was awarded all at once.
It's a five-reel game with only ten paylines and a maximum bet of one per line. While this may sound like an affordable proposition, there's a catch. While you can select a denomination of .05 to .50 making your per-spin stake .50 up to 5.00, the 5.00 bet is required to be in contention for the progressive jackpot. Anything less and you end up with a 10,000-credit prize, and that would be quite disappointing.
There's one more twist to keep in mind. There are a few versions of Arabian Nights so that some casinos may have a local jackpot instead of the networked pool with the seven-figure potential. So, if you decide you want to give it a whirl, be sure to find a casino that's linked in for big money.
Major Millions
There are three different versions of Major Millions, all tied into a networked progressive that starts out at a quarter-million. But, for traditional slot players who enjoy a more streamlined game, the original offers a three-reel, three-payline setup.
It's a military-themed game, but features more of the ordinary slot symbols that most people are familiar with including bars, cherries, and sevens. The Major Millions symbol doubles the prize when one shows up on a line and quadruples it when two appear.
The Major Millions logo is the key to unlocking the jackpot as well. But, unlike most games where you need the designated symbol to fill a payline, this game requires a full reel.
Three Major Millions logos on reel one provides 25,000 credits, and on reel two it's 50,000. Reel three is the coveted one, though. Fill reel three, and you're claiming the top prize amount that's currently displayed on the screen.
In 2016, a player on her mobile device was down to her last £3 when those logos filled the right side reel on her game screen. She was paid in one lump sum and received a nice check amounting to £1.2 million!
Major Millions is a slot that requires the maximum bet of £3 for every spin. If not, you probably don't want to see the jackpot spin as you'll only take away 8,000 credits.
If you enjoy a bit more regular game action, you can also play Major Millions in its five-reel video slot form or the Mega Spin version. All provide the same ever-increasing jackpot that can, obviously, reach millionaire-making status.
Gladiator
2.3 million euros! That's the size of the 2013 record-setting payout on Playtech's Gladiator slot game that's an homage to the 2000 Academy Award-winning film, although Russell Crowe is notably absent.
If you're up for some fun in the Colosseum, you bet anywhere from €.25 to €1,250 per spin. You'll play for scatter symbols, multipliers, and two different bonus rounds that can increase your credit balance substantially.
Gladiator hit the virtual casino floors in 2008, but was reinvented as a progressive jackpot version in 2012. It has changed lives of the lucky players who were able to collect the nine golden helmets in the Gladiator Jackpot Round to claim the top prize.
While some of these slots offer random bonus rounds, this one is tied to the payline symbols and requires you to get three helmets on reels 2, 3, and 4 simultaneously. If you accomplish that, then the gates will open wide for you. You'll select symbols hoping to reveal a golden helmet behind each one. If you get to nine, you emerge victoriously.
If you're a mobile player or more conservatively betting, you should feel encouraged about this game. In June of 2017, a mobile player betting just £.25 took home £1.3 million by unveiling those coveted golden helmets.
For those who aren't shy about betting, regular gameplay can add up to something pretty significant as well. A payline of five "Commodus" symbols equates to 5,000 credits per credit bet. With a ten-line maximum allowed, that can add up to a hefty 50,000-credit payout.
Shopping Spree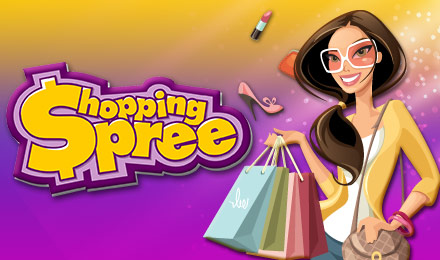 RealTime Gaming offers a slot variation that has just edged over the million mark and is available to players from the United States.
Like many casino gaming opportunities open to Americans, though, it tends to be pricier to get in the game. Shopping Spree requires a maximum bet to be in jackpot contention. With a $.25 lower end denomination and forty-five credits, that's $11.25 every time you press spin. Not intimidated? You can go up to a $100 per credit stake.
The only way to claim to the top prize is to fill a payline with five diamond rings. At that point, though, you have a decision to make. Do you want to go on a shopping spree with a $100,000 value or take the progressive jackpot? There's not a lot of thought involved here. If the jackpot is under $100,000, go on the shopping spree!
Other possibilities for racking up the credit balance lies within five pearl necklaces or high heeled shoes. The mini bonus rounds can also add up through mystery grab bag picks.
Shopping Spree doesn't pay out often, but when it does, the amounts have been significant. For a game with a $100,000 minimum guaranteed top jackpot, it has paid out over a million dollars twice. The downside to Shopping Spree is that it's similar to Aztec's Millions in its lag time between prize awards. The last millionaire-making payout was in December of 2011.
Jackpot Giant
Some games, like Arabian Nights or Hall of Gods, pay out frequently. Then, there are those like Shopping Spree and Aztec's Millions that are incredibly stingy with their rewards. Jackpot Giant falls into the latter category.
In the past two years, only one prize has been awarded. The good news is that it was over six million dollars. And, without another payout since then, the current jackpot has grown to surpass the ten million dollar mark. That prize amount designates it as one of THE highest jackpots up for grabs to online slot players.
Jackpot Giant falls into the more expensive category as a £4 stake is required to claim the top payout, should you be lucky enough to get five wilds on the first payline. If £4 is too intimidating, you'll still claim a 50,000-credit payday for the same result with a smaller bet in place.
This particular slot game is also by Playtech and features a fun introduction, and a "pick and win" volcano bonus as well as stacked and scatter symbols.
Beach Life
Playtech offers yet another progressive jackpot game, and this one will take you down to the sunny seashore for your prize expedition.
Beach Life is a twenty-line, forty-credit game that requires a €5 or a €10 stake. Either one will put you in the running for the ever-increasing top payout amount. If you're someone who is more comfortable with a .25 bet, this is probably not the game for you.
On the bright side, jackpot issuance averages just over four months so, unlike Shopping Spree and Aztec's Millions, you won't grow old waiting for it to be claimed and reset.
This game does have a slightly different jackpot trigger. It's only activated by five Sunshine symbols on the twentieth line. If five appear on any other payline (one through nineteen), it's a 10,000credit win instead. So, you can see why all paylines need to be active, as there's a vast difference between a million dollars and 10,000 credits.
On average, the top prize winners have taken home a 3.25 million-euro payoff, but in 2012, the jackpot reached 8.2 million. So, Beach Life is another one of the top paying progressive jackpot slots you can find online today.
Beyond The Dozen
I've provided you with just a quick look at twelve different progressive jackpot slot games, but there are several others out there. Their availability depends on where you live and which casino(s) you prefer. But, there should be at least something that you find appealing that could change your life. That is if you join the lucky group of jackpot winners that were able to hit the right combination.