Top 10 Ohio State Players in the NFL

The Ohio State Buckeyes have had their championships over the years on Saturday. However, there has been plenty of success achieved by their Sunday players as well.
Their lack of superstar quarterbacks could end in the immediate future, but the studs on both lines of scrimmage have been stellar over the years.
They have begun adding stars on the perimeter and have been known for having a few bellcow backs, too.
Ranking at the top 10, here are your best players from Ohio State to perform in the NFL.
10. Cameron Heyward, DL (2011-present)
Heyward was a stalwart on the line of scrimmage during his days with the Buckeyes, and he went from one top-five team to another. Ohio State is perhaps the most successful program with the likes of Alabama and Oklahoma.
Playing for the Pittsburgh Steelers has been amazing and while he may not hear his name in Canton called, it has been a better career than many starting players in the NFL.
Whenever he decides to hang it up, he will be highly regarded and considered by many as one of the better Buckeyes to play in the NFL.
Three-Time All-Pro
Four-Time Pro Bowler
2007 Consensus All-American
The Buckeyes were thankful they had one of their more experienced and imposing players in its illustrious history.
Heyward had the size and quickness in the trenches to wreak havoc on most opposing Big Ten offensive lines.
During his career, he found ways to get the job done. He has done it for one of the better franchises in NFL history. While he currently has a few more productive seasons in the tank, he is worthy of cracking this prestigious list full of Buckeyes.
9. Ezekiel Elliott, RB (2016-present)
The former Buckeye that carried the program to winning the first-ever College Football Playoff national title was Zeke. The dominance he showed against Michigan, Wisconsin, Alabama, and Oregon was incredible.
Michigan: 17 carries for 121 yards, 2 TD
Wisconsin (B1G Title): 20 carries for 220 yards, 2 TD
Alabama (CFP): 20 carries for 230 yards, 2 TD
Oregon (CFP): 36 carries for 246 yards, 4 TD
The talent transformed quickly into the NFL thanks to a similar production level in his first few seasons. As a rookie, Zeke toted the rock 322 times for over 1,600 yards. The Dallas offensive line has been productive overall during the career of Zeke, and it has helped to have a capable signal-caller in Dak Prescott.
The accolades have been adding up, and even some injuries after his first few seasons. If he can have at least a few more tremendous seasons, he could become one of the better backs in Dallas Cowboy history.
As a Cowboy, he has continued to improve in the receiving game. Even when he has lost a step, he has been a consistent plodder that can move the chains. Whenever he hangs up his pads, the career is better than most former Buckeyes that toted the rock.
The Cowboys have had a few stellar squads, and it is only a matter of time before they get back to winning postseason games, thanks to the former Buckeye.
For those that enjoy wagering on players such as Zeke, check out our complete guide to understanding prop bets.
8. Eddie George, RB (1996-2004)
The former 1995 Heisman Trophy winner was a dominant back in the Big Ten. He had a few Hall of Fame-worthy seasons with the Titans, none better than 2000.
The numbers for George were staggering. It came a season after the Titans appeared in the Super Bowl.
403 carries (fifth-most in single-season)
1,509 yards rushing
14 rushing touchdowns
50 receptions for 453 yards, 2 TD
George was a stiff-arming star that could not be limited from the chains moving. He was toting the rock like a heavyweight boxer. We see injuries and touches that limit a running back by committee approach these days.
Most NFL teams have a third-down back that can haul in receptions, and there is often goal-line or short-yardage back. George did it all for the Titans, and he had quite the run. He still has a shot to be considered a Hall of Famer, but he had a productive career.
Despite only three seasons with double-digit touchdowns, George had over 300 carries in all eight seasons with the Titans.
He retired after the 2004 season with the Cowboys but amassed 2,800 carries in a decade. If players manage to play over a decade, that number seems likely impossible.
In comparison, many believe Marshawn Lynch had an exceptional Hall of Fame career, but he failed to run for as many yards as George did despite playing more years.
George may not be the greatest Buckeye ever since Archie Griffin did win the Heisman twice. However, he still has records atop the ranks in Ohio State history. The numbers were exceptional for a handful of seasons, and the numbers with the Buckeyes helped lead to further success.
Carries: 683 (third-most)
Rushing Yards: 3,768 (fourth most)
Rushing Touchdowns: 44 (third-most)
If you enjoy college football, check out our latest college football blog.
7. Dante Lavelli, WR (1946-1956)
Lavelli played so many years ago that the position was called an end, and we have transitioned it into many other names over the years. We have seen the split end and flanker, among many other letters from the alphabet.
Lavelli was a legendary Buckeye that transitioned his game well into the NFL. He played for Paul Brown and the Cleveland Browns. The wideout could do it all, and the laundry list of achievements can go on for decades.
Three-time NFL Champion
Three-time Pro Bowler
All-Pro (1953)
Receptions, Receiving Yardage Leader (1946)
Pro Football Hall of Famer
6. Bill Willis, DT (1946-1953)
The color barrier for many players made playing professional football a real challenge. However, he was a superstar that played on both sides of the ball. The perseverance and adversity he battled with before playing for the Cleveland Browns were remarkable.
Willis is in the College Football Hall of Fame and Pro Football Hall of Fame.
The list of accomplishments was impressive, and he will forever be considered one of the greatest Buckeyes.
Bill Willis helped the @Browns win 5 league titles during his 8-year career #BlackHistoryMonth pic.twitter.com/qrXaUgzFQh

— Pro Football Hall of Fame (@ProFootballHOF) February 17, 2017
5. Lou Groza, K/OT (1946-1959, 1961-1967)
One of the best kickers in NFL history often gets lost in the crowd among other Hall of Famers. There are non-Hall of Famers that have received more love and hype over the years.
Groza played offensive line, and he was more than just a kicker with a leg. He won four NFL championships during his time with the Cleveland Browns.
Having a college football award named after yourself is impressive. Given to the top kicker in the country, Groza had his No. 76 retired as a Cleveland Brown kicker and lineman.
Most consider Groza the top kicker of his generation and beyond. Groza is worthy of his spot in the top 10 and is deserving. Groza was undrafted out of Ohio State and had his name retired in the Browns Ring of Honor.
4. Orlando Pace, OT (1997-2009)
One of the best blockers in the NFL was elite for the St. Louis Rams. The list of achievements could go for days, but the athletic monster at left tackle was an unmovable object.
Getting around him as a pass rusher was a challenge, and it allowed life for Kurt Warner and all the Hall of Fame playmakers around the offense to find success.
Pace won the 1996 Outland Trophy and was dominant in the Big Ten. He became the slam dunk top pick in the 1997 NFL Draft.
The laundry list of accomplishments as a collegiate player was impressive, but it didn't take long for achievements in the NFL.
Seven-Time Pro Bowler (1999-2005)
Four-Time All-Pro (1999-2001, 2003)
NFL 2000s All-Decade Team
Super Bowl XXXIV Champion
Pace had one of the better careers for a left tackle since 2000, but his ability to stay healthy was vital to the Rams achieving so much success.
Donning the gold jacket and reaching the Pro Football Hall of fame was more than worthy and is an honor that will keep the former Buckeye among the greatest ever from Columbus.
3. Jim Parker, OT (1957-1967)
Jackie Robinson broke the color barrier in athletics, allowing for players such as Jim Brown and Jim Parker to get an opportunity to play at the next level.
Parker saw his playing days in Columbus end in 1956, where he won the Outland Trophy.
That award is for the best player at the line of scrimmage, and the Buckeye pass blocker was elite. The achievements we saw from the former Ohio State superstar are the perfect resume.
College Football Hall of Fame
Pro Football Hall of Fame
NFL 1950s All-Decade Team
NFL 75th Anniversary All-Time Team
NFL 100th Anniversary All-Time Team
10-Time All-Pro
The list goes on and on for Parker, who dominated for the Baltimore Colts. He won the NFL Championship two times, blocking for Johnny Unitas.
2. Paul Warfield, WR (1964-1977)
Being in the Pro Football Hall of Fame is a challenge nowadays for youngsters trying to become a household name. Warfield was the top wideout in his era, and there may not be much of a debate about it.
The overall numbers before 1980 were a challenge for most non-running backs in the NFL. Many youngsters that have been following the NFL for not much time are unfamiliar with the older names. Warfield was a legend at Ohio State and achieved greatness soon afterward.
He won the Super Bowl twice with the Miami Dolphins and has several achievements that present-day wideouts wish to dream of accomplishing similar goals.
Five-Time All-Pro
Eight-Time Pro Bowler
Two-Time NFL Receiving Touchdowns Leader
1970s All-Decade Team
Three Champions (One NFL, Two Super Bowls)
There have been several stud wideouts with the Buckeyes over the years. The numbers have been piling up in terms of production and achievements.
1. Cris Carter, WR (1987-2002)
One of the top wide receivers in the history of the NFL was an absolute star for the Buckeyes. He has plenty of records that stood through the 2021 season, which is crazy to think.
Yes, even when the Buckeyes are threading the needle 40-plus times a game, Carter has collegiate records that are still standing atop the ranks.
Career Receptions: 168 (No. 4)
Career Rec. Yards: 2,725 (No. 4)
Career Rec. TD: 27 (No. 4)
Stats through 11/20/21
The NFL saw one of the better touchdown machines during his time on the Eagles and Vikings. He had the knack for coming down with clutch catches in the red zone, many of them on third down.
Carter was labeled a touchdown machine, and the 11 scoring grabs he had in his final season with Philadelphia was the start of a Hall of Fame career.
The Vikings were one of the more entertaining teams to follow in the 90s with Randy Moss, Robert Smith, Carter, and a slew of quarterbacks that had solid numbers.
The different number of signal-callers over the years never saw the numbers of Carter drop.
Daunte Culpepper
Jeff George
Randall Cunningham
Brad Johnson
Warren Moon
Jim McMahon
Rich Gannon
Those handfuls of passers allowed Carter to grow as a professional wideout, and he could get open against zone coverage and haul in underneath receptions against man coverage. The numbers back up his play, and the production is absurd.
Most NFL Receptions: 1,101 (No. 6)
Most NFL Rec. Yards: 13,899 (No. 13)
Most NFL Rec. TD: 130 (No. 4)
Ohio State has been proud of several of its stars over the years, but Carter tops the list as the best Buckeye to ever put on the pads for Sunday football.
Summary
The number of former Buckeyes that have seen success in the pro ranks is up there with most programs.
There are other Hall of Famers that missed the cut. Stars like Dick LeBeau, Jim Marshall, Jack Tatum, Jim Tyrer, Randy Garishar, and Chris Spielman made their marks in the Scarlet and Gray.
Ohio State has several current players making a name for themselves, and they too could be highly regarded before their careers are over. Leave your opinion in the comment section on which Buckeyes in the NFL are your favorites.
Also, if you like to wager on professional football, check out the top NFL betting sites.
September
Casino of the Month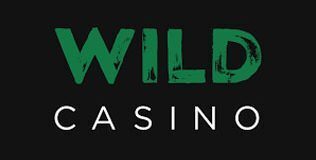 Welcome Bonus
250% up to $5,000