Top NFL Matchups Sports Bettors Can Exploit in Week 3 (2021)

We are two weeks into the 2021 NFL season, and there have been several teams that are struggling. There are three winless teams in the AFC. There also are four NFC teams that have not won a game. Eventually, most of those teams will get a win in the next week or two.
Some opportunities lacked the execution needed, and the hope for these teams is that Week 3 will allow for improvements.
Week 3 is nearly upon us, and here are your matchups to make good use of to come out victorious on your wagers. These are the top NFL matchups bettors can exploit in Week 3.
Ravens Passing Attack vs. Lions Secondary
The Lions are No. 21 against the pass, and many will still be looking at what Lamar Jackson can do running the ball. Jackson is completing over 66% of his passes for nearly 500 yards.
Coming off being the first team to knock off Patrick Mahomes in September was remarkable. Lady luck was on their side in the victory. For the first time since his MVP campaign, Jackson has been relying on his arm.
We have seen him step up his game, and he will have to if Baltimore wants to reach the postseason.
The AFC may be wide open, but the division is up for grabs. Jackson has been able to connect with Marquise Brown after two weeks.
Brown was an absolute stud at Oklahoma but has failed to put it all together heading into this season. Brown (ankle) looked the part against Kansas City thanks to his big-play ability. The speed is flawless, and he has turned into the most important player on their offensive depth chart, excluding Jackson.
The Lion secondary has been getting torched through two weeks. San Francisco put together a few home run connections with Deebo Samuel, but Week 2 got out of hand in the second half. Aaron Rodgers flexed his muscles with Aaron Jones, Davante Adams, and Robert Tonyan.
Jackson has been a stud when he takes care of the football.
The interceptions and fumbles lost are vital in this matchup. Avoiding empty possessions has been key to their success.
Tight end Mark Andrews was a little more involved in the passing attack after a quiet Week 1. Sammy Watkins is fully capable of exposing the Detroit corner, especially after the franchise lost Jeffrey Okudah for the season (Achilles). The talent is lacking at the back end, and nobody can extend plays better than Jackson.
Steelers Pass-Rush vs. Bengals Offensive Line
T.J. Watt (groin) sat out the second half in their loss against the Raiders. The team missed him badly, and it showed on film. Derek Carr (ankle) exposed the Pittsburgh secondary since nobody was putting constant pressure on the quarterback.
He still has a shot at suiting up in week three.
#Steelers LB TJ Watt, knocked out with a groin injury, has a chance to play this Sunday, I'm told. A good sign that — regardless of if he plays or not — it's not a major injury.

— Ian Rapoport (@RapSheet) September 20, 2021
This franchise has been known for its defensive efforts, and it will be vital against the Cincinnati offensive line. The Bengals have been dreadful after two games. They have allowed nine sacks, which is the second-lowest in the league.
Joe Burrow has been on his back for most of his career in the NFL. Nothing has changed this season.
They have capable weapons, but it is challenging to pass the ball when the quarterback is on his back.
Pittsburgh should have Watt returning, but other performers need to step up their production. Devin Bush and Alex Highsmith are a pair of youngsters that need to rise to the occasion and dominate in this divisional matchup.
Cameron Heyward has been a stalwart defender for years, and he has been the leader the team has leaned on over the years under Mike Tomlin. People were surprised to see this line so close, but the health of some offensive contributors could make this a defensive slugfest.
If there was ever a game to get right on defense, this is it.
Dalvin Cook and Justin Jefferson vs. The Seahawks Back Seven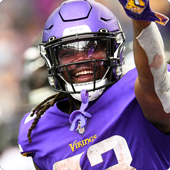 The Vikings and Seahawks should light up the scoreboard this weekend. This one could be the top shootout of the weekend. Most will be banking on Russ to cook, and he likely will torch the Minnesota secondary.
However, the Vikings will play like a desperate team at 0-2 on the year.
They very well could be 2-0 had it not been for a Dalvin Cook fumble in overtime in Week 1 and a missed chip-shot in Week 2. While the defense is concerning, the offense is still racking up the yards.
Kirk Cousins has been able to find his star weapons when he is in trouble. Jefferson is coming off the best rookie season ever for a wide receiver. We have seen the route tree improve in year two for Jefferson.
The Seattle corners were abused by Adam Thielen last season, so don't forget about him, either.
What has made Cook special is his ability to bounce off tacklers for large pickups. He makes so many tacklers miss in open space and is a threat to reach paydirt on any given play.
The Seattle back seven will have their work cut out for them against the Minnesota passing attack.
K.J. Osborn has produced through two weeks, which will open opportunities up for Jefferson and Cook. Jefferson is a star that was able to reach the end zone on a play-action pass from Cousins last week.
The Arizona secondary has more speed than Seattle. Julio Jones and A.J. Brown exposed the secondary last week and could have had even more yardage had they avoided a few drops.
This NFC battle is a matchup many will not be looking at due to Russell Wilson and his receivers. The public will likely be all over Seattle, but take a look at the other offense in this one.
Jaguars Secondary vs. Cardinals Four-Wide Receiver Sets
Arizona has plenty of speed on the field. If you load the box up, the wideouts will torch your secondary. Kyler Murray is the new MVP frontrunner after two sensational games.
Meanwhile, Jacksonville has not done enough on defense to feel confident with this matchup at home. The Jaguar defense is currently No. 29 in yards allowed per game (423.5). Going up against the second-highest ranked offense in yards (445.0) will be an albatross.
Murray has so much talent at his disposal that it looks like the franchise could finally reach the postseason. The drafting of Rondale Moore and the offseason acquisition of AJ Green has looked impressive. Moore made a few moves against the Vikings that proved pivotal in their victory.
He's been every bit explosive as advertised.
Rondale Moore is averaging 14.3 yards AFTER catch per reception this season

4.8 yards more than any other NFL player pic.twitter.com/rjyAPw9Djz

— PFF College (@PFF_College) September 20, 2021
Before half against the Vikings, Moore put his foot in the turf and made half the secondary whiff in open space. The former Boilermaker can do that for Arizona all season. The Jacksonville secondary has had issues defending the pass on top of getting after the passer.
This matchup could be one of the easiest ones to exploit in Week 3. The Jaguars look like a two to five-win squad this season. Arizona will be licking its chops and ready to flourish. DeAndre Hopkins was quiet in the second half last week against Minnesota, but he will post some gaudy numbers if Arizona needs him.
Moore has speed as well but so does Christian Kirk. Kirk was able to get behind the defense last week, and he will be a chore for the Jacksonville defense. There will be too many man coverage situations that Murray will expose.
Having one of the best offenses in the NFL after two weeks against one of the worst is a match made in heaven.
Betting on the NFL in Week 3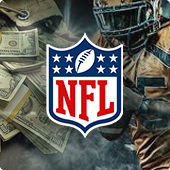 There are a few other matchups to keep your eyes on this weekend. Carolina opens up the week at Houston. That game will be won and lost at the line of scrimmage for the Panthers.
Their ability to pin their ears back and harass opposing signal-callers has been a thing of beauty thus far. All those youngsters that Carolina has at their disposal could expose Davis Mills on Thursday Night Football.
Another matchup that has anticipation is between the Rams and Buccaneers. The Rams haven't been lights out on defense thus far. Defending all the weapons that Tom Brady has will be the matchup to key in on this weekend. Rob Gronkowski has four scores on the year, and he may not be slowing down against the Rams back seven defense.
We can flip the side of the ball and look for what Tampa Bay will do to slow down Cooper Kupp. Kupp has been one of the best playmakers in the league, and that premier clash could end up playing a role later in the season for potential home-field advantage.
Take those notes before making your decisions and know which players may or may not play this weekend. These top matchups are ones you should target heading into Week 3.
Want more week three NFL betting advice? Check out the posts below.
September
Casino of the Month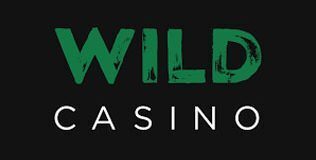 Welcome Bonus
250% up to $5,000