Top NFL Games to Bet on in Week 4 of the 2021 Season

Last week, the Buccaneers vs. Rams matchup didn't turn out as exciting as I thought, but there were some other fantastic games and finishes.
The Los Angeles Chargers scored a late touchdown to beat the Kansas City Chiefs. Aaron Rodgers needed just 37 seconds to lead the Green Bay Packers into field goal range, where Mason Crosby kicked the game-winner.
This week, we'll see a reunion in Foxboro that you won't want to miss. Which other NFL matchups are must-see this week? Let's find out in my breakdown of the best NFL games to bet on in week four.
Tampa Bay Buccaneers vs. New England Patriots
Tampa Bay Buccaneers (-6.5)
-110
New England Patriots (+6.5)
-110
Tampa Bay Buccaneers to Win
-280
New England Patriots to Win
+225
This could be a battle of the two worst teams and it'd still be one of the top games. Why? Because Tom Brady returns to New England.
Football Night In America is going to Foxborough for our pregame show for @SNFonNBC . We'll have special coverage of Tom Brady's return to New England. There will be a lot of story lines & a lot of emotions?pic.twitter.com/G6vjV90CYr

— Tony Dungy (@TonyDungy) September 27, 2021
Brady spent the first 20 years of his career with the New England Patriots. In that time, he led one of the greatest dynasties in NFL history, winning six Super Bowls in 18 seasons.
In Week 4, Brady returns to the city that made him a legend. But Brady's return to Foxboro isn't the only big storyline for this matchup.
After passing for 432 yards last week, Brady became the second quarterback in NFL history to pass for over 80,000. Brady needs just 68 yards to break Drew Brees' record for most career passing yards.
While the storylines are the main draw, this game has some intrigue of its own.
The Tampa Bay Buccaneers looked like the Super Bowl favorite through two weeks. The Los Angeles Rams humbled the Bucks a bit though in the Rams 34-24 victory.
Rams quarterback Matthew Stafford certainly had his way with the Buccaneers secondary.
27/38
343 yards
4 touchdowns
0 interceptions
Unfortunately, that's been a common theme this season. Tampa Bay has allowed the second-most passing yards. They're going to have to clean that up if they want to make another run at a Super Bowl.
Can rookie quarterback Mac Jones exploit that?
Jones has had mixed results this season, passing for two touchdowns and three interceptions. Tampa Bay has an elite run defense, so Jones is going to have to shoulder the workload.
I know the pass defense has struggled but that's a lot of pressure for a rookie quarterback. Can he handle it?
The storylines are aplenty for this Sunday night matchup. Can Brady capture his first career victory over the Patriots, or will Bill Belichick pick up his first victory against Brady?
Arizona Cardinals vs. Los Angeles Rams
Arizona Cardinals (+6)
-105
Los Angeles Rams (-6)
-115
Arizona Cardinals to Win
+225
Los Angeles Rams to Win
-280
Only five teams remained undefeated following three weeks. The only matchup to feature two of those teams will take place in Los Angeles when the Rams host the Arizona Cardinals.
With new quarterback Matthew Stafford, the Rams look like early Super Bowl favorites.
Their offense has shined in victories over the Chicago Bears, Indianapolis Colts, and Tampa Bay Buccaneers.
Coming into the season, the Cardinals were an afterthought in the NFC West. Following victories over heavy hitters like the Tennessee Titans and Minnesota Vikings, Arizona looks like they can challenge Los Angeles for the division title.
So far this season, we've seen both quarterbacks rank at the top of the league in passing yards.
Derek Carr: 1,203 yards
Tom Brady: 1,087 yards
Kyler Murray: 1,005 yards
Justin Herbert: 956 yards
Matthew Stafford: 942 yards
Because of that, both teams will need to rely on their defense if they want to remain undefeated.
Arizona's pass defense ranks eighth this season. Playing Trevor Lawrence last week certainly helped, but we saw them shut down Ryan Tannehill in Week 1.
Surprisingly, the Rams pass defense ranks 25th. However, that number is skewed after allowing Tom Brady to pass for 432 yards. A lot of those yards came when the game was out of reach.
As a bettor, I want to see how each team can perform in the running game. I don't see either of these passing offenses slowing down, so the run game and run defense, for that matter, will be key.
The Rams top rusher has gone over 50 yards in all three games. Darrell Henderson Jr. is the lead back, but he missed Week 3 with a rib injury. Sony Michel showed he is capable of handling the workload.
Arizona likes to take a committee approach with Chase Edmonds, James Connor, and Murray.
Los Angeles is the better team, but is (-6) too big of a spread? That's something bettors need to decide before placing their bet.
As always, they can use our top NFL betting sites.
Cleveland Browns vs. Minnesota Vikings
Cleveland Browns (-1)
-115
Minnesota Vikings (+1)
-105
Cleveland Browns to Win
-120
Minnesota Vikings to Win
+100
Perhaps the most underrated matchup of the week will take place in Minnesota as the Vikings take on the Cleveland Browns.
Cleveland came into the season with Super Bowl aspirations and so far, I'd say they are right on course. They nearly defeated the Kansas City Chiefs in Week 1 before faltering late. Since then, they've taken care of business against the Houston Texans and Chicago Bears.
Had things gone a little different, the Vikings could be 3-0 right now. They lost on a last-second field goal in Week 1 and missed a game-winning field goal in Week 2.
Minnesota picked up their first win with an impressive showing against the Seattle Seahawks.
Over the last few years, we've seen teams passing the ball more than ever. However, this matchup features two of the league's run heaviest teams.
Check out their rushing numbers through three weeks.
| | | |
| --- | --- | --- |
| | Cleveland Browns | Minnesota Vikings |
| Attempts | 102 (1st) | 83 (11th) |
| Yards | 524 (2nd) | 384 (4th) |
| Yards Per Carry | 5.1 (4th) | 4.6 (8th) |
| Touchdowns | 8 (1st) | 1 (26th) |
The Browns possess the best running back tandem, Nick Chubb and Kareem Hunt. Chubb ranks top five in attempts, yards, and touchdowns, while Hunt's 5.7 yards per carry ranks sixth in the league.
Dalvin Cook missed last week's game with an ankle injury, but his 96.0 yards per game ranks second. Without him, Alexander Mattison had 171 scrimmage yards.
In the passing game, Minnesota has the edge with Kirk Cousins, Adam Thielen, and Justin Jefferson. Cleveland doesn't pass a lot, but their 9.8 yards per attempt ranks fourth.
This is probably the most-even matchup of the week. Because of that, I could see it going either way. It'll likely be one of those games that comes down to a late turnover or last-second field goal.
Bettors should plan accordingly.
Las Vegas Raiders vs. Los Angeles Chargers
Las Vegas Raiders (+4)
-110
Los Angeles Chargers (-4)
-110
Las Vegas Raiders to Win
+175
Los Angeles Chargers to Win
-210
I don't think it would've surprised anyone to hear that an AFC West team started 3-0. Well, how about hearing that two of them did and one was the Las Vegas Raiders.
For me, the Raiders are the biggest surprise in the AFC. They are 3-0 with impressive victories over the Baltimore Ravens and Pittsburgh Steelers. They struggled a bit last week against a Miami Dolphins team with a backup quarterback, but they pulled out the overtime victory.
Daniel Carlson hits the OT game-winner for the Raiders ?

(via @NFL)pic.twitter.com/ED0fipEovS

— NFL on ESPN (@ESPNNFL) September 26, 2021
Coming into the season the Los Angeles Chargers were a popular sleeper. After going on the road and defeating the Kansas City Chiefs, they look like a legit Super Bowl contender.
On Monday night, all eyes will be on the quarterbacks.
Every offseason, it seems like Derek Carr is the subject of trade talks. He has never been a bad quarterback but it's like the Raiders want more. Well, they're getting more this season.
1,203 passing yards
8.8 yards per game
64.7 completion percentage
6 touchdowns
2 interceptions
His passing yards lead the NFL and are over 100 more than second-place Tom Brady.
Chargers quarterback Justin Herbert isn't far behind with 956 passing yards. The second-year quarterback is backing up his fantastic rookie season.
I think the Chargers defense will be a big test for Carr. We saw him have his way with the Ravens and Steelers, but they were both missing key players. Los Angeles has Joey Bosa coming off the edge with Derwin James manning the secondary.
This is another tight game that is hard to predict. I do think the Chargers are the better team but it's hard to underestimate Carr and the Raiders.
My X factors for this game are Bosa and Raiders edge rusher Maxx Crosby. Which pass rusher will step up and keep pressure on the opposing quarterback?
That could be the difference-maker.
Carolina Panthers vs. Dallas Cowboys
Carolina Panthers (+4)
-110
Carolina Panthers to Win
+175
Dallas Cowboys to Win
-210
Early in the season, the Carolina Panthers were the big surprise in the NFC.
It wasn't much of a surprise when they knocked off the New York Jets in Week 1, but they impressed a lot of people with a dominant Week 2 victory over the New Orleans Saints. The same Saints team throttled the Green Bay Packers in Week 1.
Carolina defeated the Houston Texans last Thursday, but they lost their best player in the process. Christian McCaffrey suffered a hamstring injury that will force him to miss the next few weeks.
As of this writing, the Dallas Cowboys have yet to play their Week 3 game. They won and lost on a last-second field goal in the first two weeks.
I know Carolina is 3-0, but it's fair to question if this team is a real contender. Two of their three wins came against teams that will likely pick top five in the 2022 NFL draft. The Saints don't look as strong as the team we saw in Week 1.
The Panthers have the number one defense but is it a product of their weak opponents? This matchup is going to tell us if they are a legit contender.
Dallas has played in one less game, but their offensive per game stats rank at the top of the league.
435.0 yards per game (2nd)
306.0 passing yards per game (5th)
129.0 rushing yards per game (5th)
Dak Prescott, Amari Cooper, and CeeDee Lamb make up the best passing attack Carolina will have faced all season. After losing rookie Jaycee Horn, can their secondary slow down the Cowboys passing attack?
Without McCaffrey, the pressure is on Sam Darnold to step up and lead the Panthers. If he can outduel Prescott, we'll have no choice but to take them seriously as contenders.
What to Watch for During Week 4 in the NFL
Last week, I said it was a chance for the two Los Angeles teams to show they were Super Bowl contenders, and that's exactly what they did.
This week, it's not as much about being Super Bowl contenders as it is being legit playoff contenders.
The Arizona Cardinals, Carolina Panthers, Minnesota Vikings, and Las Vegas Raiders could all show us they have the potential to make a deep playoff run with a big Week 4 victory.
If you want to place your bets early, check out the initial odds for every Week 4 matchup.
September
Casino of the Month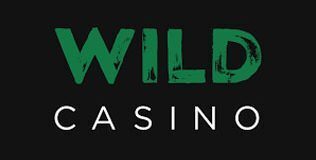 Welcome Bonus
250% up to $5,000