Ranking the Top 8 NFL Free Agents Still Available in 2022

NFL free agency represents an opportunity for a franchise to upgrade their team. We often see this with big-name signings, but what about the under-the-radar moves? We've witnessed impact players who did not join a team until May or June.
That leads me to the best NFL free agents still available. These players didn't have as much hype as Terron Armstead, J.C. Jackson, Von Miller, etc. However, they have enough talent to help a team, and perhaps even impact how you wager at the best Super Bowl betting sites.
Let's talk about the best players still available in NFL free agency.
8. Julio Jones (WR)
Last season, Julio Jones was the prize in the trade market. The Tennessee Titans traded a second-round pick to acquire Jones from the Atlanta Falcons. Unfortunately, we didn't see him replicate his Falcons success.
Jones had career lows across the board after playing in ten games. We might not think a 33-year-old wide receiver is among the top NFL free agents still available, but Jones can still impact a contending team.
Injuries held him back with the Titans, but he had a big Week 2 performance.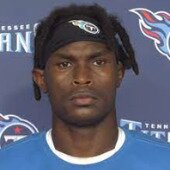 8 targets
6 receptions
128 yards
Jones is no longer at the point in his career where he'll be a No. 1 wide receiver, but his veteran presence would be crucial for a contending team. The two best landing spots for Jones are the Green Bay Packers and Baltimore Ravens.
Green Bay didn't replace Davante Adams going into the 2022 season, with Sammy Watkins and rookie Christian Watson. Baltimore traded Hollywood Brown and didn't draft his replacement. Jones would serve as a quality possession receiver for Lamar Jackson.
Jones' status as a big-name player means we'll likely see odds for his team. Most of the top NFL betting websites allow you to wager on free agency.
7. Larry Ogunjobi (DT)
Larry Ogunjobi was riding high after the best season of his career. He recorded a career-high seven sacks, racking up 49 tackles and 12 tackles for loss. He also played for a Cincinnati Bengals team that qualified for the Super Bowl.
The 28-year-old cashed in on a career year, signing a three-year, $40.5 million contract with the Chicago Bears. So how does Ogunjobi make the list of top players still available in NFL free agency?
Unfortunately, a failed physical voided the deal.
The #Bears announce they won't be signing DT Larry Ogunjobi because of failed physical. He's coming off foot surgery.
Statement: pic.twitter.com/6fEqbT6Ji8

— Ian Rapoport (@RapSheet) March 18, 2022
Ogunjobi suffered a foot injury in the wild-card round. He underwent surgery for the injury, which led to him failing his physical. It's hard to believe he remains a free agent, but he could provide an impact if he works past the foot surgery.
Chicago could still be an option, but they signed former Los Angeles Chargers defensive tackle Justin Jones. The New York Jets showed interest in early May but didn't reach a deal.
Could Ogunjobi head to the NFC South? The Atlanta Falcons and New Orleans Saints have a void at defensive tackle. It'd be interesting for a team like the Saints because they're close to playoff contention. Could he push them into the playoffs?
6. Eric Fisher (OT)
Former No. 1 overall pick Eric Fisher is among the best NFL free agents still available in June. Fisher never lived up to the hype of a No. 1 overall pick, but he made the Pro Bowl in 2018 and 2020.
Fisher suffered a torn Achilles in the 2021 AFC Championship Game against the Buffalo Bills. That prompted the Kansas City Chiefs to release him, but the Indianapolis Colts signed him to a one-year deal. Check out his numbers with the Colts.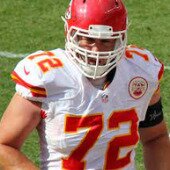 15 games
6 penalties
4 false starts
1 holding
7 sacks allowed
Allowing seven sacks isn't ideal for one of the best NFL free agents still available, but Fisher held his own with a quality Colts offensive line. He won't be the anchor of an offensive line, but he'll give you a quality starter.
The most likely destination for Fisher is the Pittsburgh Steelers. Pittsburgh had a terrible offensive line last season, ranking in the bottom half of the league in the pass and run blocking.
Fisher wouldn't be a total fix, but it'd be a step in the right direction. His PFF grade was 10 points higher than Steelers left tackle Dan Moore Jr.
5. Trey Flowers (DE)
Trey Flowers played a key role in the New England Patriots Super Bowl wins in 2017 and 2019. He played sparingly in his first season with New England but recorded 21 sacks over the following three seasons.
Flowers cashed in on a career year in 2019, signing a five-year, $90 million deal with the Detroit Lions. Flowers reunited with former Patriots defensive coordinator Matt Patricia.
He looked strong in his first season, recording 51 tackles and seven sacks. Unfortunately, it went downhill the following two seasons.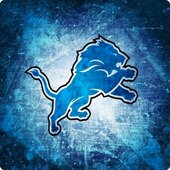 14 games
46 tackles
3.5 sacks
1 forced fumble
1 fumble recovery
Detroit released Flowers following a disappointing season. The 28-year-old should have enough left to justify being a top NFL free agent still available. The Baltimore Ravens could use his services.
My latest Super Bowl 57 sleepers include the Ravens because of their players returning from injuries. Flowers could fit the bill after missing 19 games over the last two seasons.
Baltimore attempted to sign Za'Darius Smith but backed out of a deal. They ranked bottom ten with 34 sacks in 2021. Flowers would boost the Ravens' Super Bowl odds.
4. J.C. Tretter (C)
J.C. Tretter has established himself as a quality center, but it didn't start that way. Tretter struggled with injuries, missing 17 games in his first three seasons. That allowed the Cleveland Browns to sign him for a low price in 2017.
Tretter played a crucial role for a Browns offensive line that continuously improved in his tenure. He made life easier for Nick Chubb and Kareem Hunt. However, his status as one of the best NFL free agents still available in 2022 stems from his pass-blocking.
If Alex Mack retires, John Lynch needs to call JC Tretter's agent & get a deal done. #49ers pic.twitter.com/i5yDX7LyYL

— Coach Yac 🗣 (@Coach_Yac) June 2, 2022
How often can you find a player of his caliber on the free-agent market in June? We talked about those injury concerns with the Green Bay Packers, but Tretter has missed one game in the last five seasons.
Durability is a key factor for offensive linemen. The San Francisco 49ers could use his services after the retirement of Alex Mack. We haven't heard much from the 49ers, but it'd make sense for both sides.
If the 49ers can't reach a deal, the Miami Dolphins could swoop in. They've had a busy offseason, signing Terron Armstead. Tretter would be a significant upgrade over Michael Deiter.
I don't expect him on the free-agent market much longer.
3. Rob Gronkowski (TE)
Perhaps the most famous free agent on the market is Rob Gronkowski. Gronkowski's resume speaks for itself. He's a four-time Super Bowl Champion and four-time All-Pro. We know the 33-year-old isn't on that level, but he remains a top available free agent.
Gronkowski retired after the 2018 season but returned to join Tom Brady with the Tampa Bay Buccaneers. Gronkowski played a crucial role in Super Bowl 55, recording six receptions, 67 yards, and two touchdowns.
He is one of the few players on the market from my top NFL free agents for 2022. Honestly, it's hard to see him playing anywhere other than Tampa Bay. We know Brady would love to have him back.
Tom Brady "hopeful" Rob Gronkowski decides to return to Buccaneers: "I think it's just obviously totally up to him"https://t.co/q2eqjLSfBq pic.twitter.com/aRUF3AnmfM

— Around The NFL (@AroundTheNFL) June 9, 2022
Gronkowski missed five games in 2021, but he posted impressive numbers. He had 55 receptions, 802 yards, and six touchdowns. A 17-game season would've allowed him to clear 1,100 yards for the first time since 2015.
The Buccaneers lost OJ Howard in free agency. They still have Cameron Brate but would love to have Gronkowski's run-blocking. Ultimately, he needs to decide if he wants to continue playing or retire for good. As of now, he's one of the best 2022 NFL free agents still available.
2. Duane Brown (OT)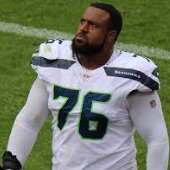 Offensive linemen have been popular among the top players still available in NFL free agency. There are a few quality options, but no one tops Duane Brown.
Brown will be 37 years old at the start of the 2022 season, but he's coming off a Pro Bowl season with the Seattle Seahawks. Brown is a five-time Pro Bowler and three-time All-Pro.
We know the Seattle Seahawks will have a big transition for the 2022 season. They'll go from Russell Wilson to a combination of Drew Lock and Geno Smith. It appears they'll move on from their top offensive lineman.
Let's see which teams could have an interest.
Seattle Seahawks
Chicago Bears
Dallas Cowboys
It's not out of the question to see Brown return to Seattle. They make the most sense if no other team shows an interest. However, we could see the Chicago Bears and Dallas Cowboys take an interest.
Chicago could use a steady option to protect Justin Fields' blindside. Even if it's one year, it could go a long way towards his development. Tyron Smith has struggled to stay healthy for the Cowboys. Brown would give them depth at left tackle.
1. Odell Beckham Jr. (WR)
Odell Beckham Jr. is the best player still available in NFL free agency. Most people know Beckham's story. He was a three-time All-Pro with the New York Giants but struggled with the Cleveland Browns.
Cleveland cut bait halfway through the 2021 season, allowing the Los Angeles Rams to sign him. He had seven touchdowns in 12 games, including the opening score in Super Bowl 56. Unfortunately, he tore his ACL during the game.
The injury has led to a slow-moving market. Los Angeles signed Allen Robinson and gave Cooper Kupp an extension. Still, it sounds like they have enough money to negotiate a deal.
Odell Beckham Jr back with the rams?

Yes please 😤 pic.twitter.com/Daa4tGU7VS

— LA Rams Nation (@RamsNationCP) June 4, 2022
Los Angeles traded Robert Woods to the Tennessee Titans, so there's an opening for a third wide receiver. It would make for him to return as he recovers from the torn ACL.
I will keep my eye on the Green Bay Packers if Beckham doesn't return to Los Angeles. We know they need a wide receiver after the Davante Adams trade. Coming off an ACL tear, I'd still consider him better than Sammy Watkins.
My latest NFL power rankings have the Rams in the top five, which you can view that below. Perhaps Beckham's return will move them back to No. 1.
Other NFL Free Agents That Could Help Teams in 2022
Anthony Barr (LB)
Dont'a Hightower (LB)
Anthony Barr was a four-time Pro Bowler with the Minnesota Vikings but has struggled to stay healthy. We know the Dallas Cowboys have struggled in the postseason. Barr could give their defense a boost.
Dont'a Hightower made a pair of Pro Bowls with the New England Patriots. There are rumblings that he could return to New England, but it's nothing concrete.
Who are the best NFL free agents still available? We've examined the top players on the market and their potential landing spots. Feel free to read our props guide with potential betting opportunities for NFL free agents below.