The Top 9 NBA Twitter Accounts to Follow

Access to information is crucial if you want to make money betting on the NBA. If a key player gets scratched minutes before a game, you want somebody relaying that info to you as soon as it gets released.
You should be trying to collect as much data as you can before you pull the trigger on any basketball bets, whether that's news and headlines from the day, or specific stats about a player or team.
This is where the best Twitter accounts for NBA bettors and fans to follow come in.
Turn on your alerts for the following accounts so you'll stay in the loop regarding all of the pertinent information.
Adrian Wojnarowski
If you like the NBA and have an account on Twitter, chances are you already follow Adrian Wojnarowski. Not only is he the most well-connected man in the business, he's incredibly active on his page as he constantly provides updates around the league.
"Woj" doesn't waste time trying to fluff up his tweets nor does he expend any energy trying to rile up a specific audience. He simply delivers timely and accurate reports on all matters regarding NBA basketball.
Shams Charania
If Adrian Wojnarowski has the most allies inside the league, Shams Charania is a close second.
When it comes to knowing about the contract status of an NBA player or coach, Charania is there to deliver the goods. If a player gets signed, cut, traded, or hurt, Shams always provides all of the necessary details.
Anytime this senior lead NBA insider tweets, you can count on his sources being cited. And you can count on the information being credible.
Brian Windhorst
Like the two examples above, "Windy" is a great resource for tracking down information that'll help you profit from the best NBA sportsbooks online. What helps this 2x NY Times best-selling author stand out is his personal touch.
Brian Windhorst regularly writes tremendous NBA-related pieces on ESPN that offer unique insight into a variety of topics. Due to his wide scope of work, Brian is a well-respected NBA analyst.
Zach Lowe
This east coast journalist graduated from Dartmouth and received his MS from Columbia. Lowe's a brilliant writer with an eloquent style – always creating content in a way that keeps readers engaged.
He's also an NBA guru who's entrenched (like the three men above) as one of the true authorities when it comes to analyzing NBA basketball.
Scour the timelines of the aforementioned individuals when you're looking for breaking stories. Take a deep dive into Lowe's tweets when you're looking for inside looks into evolving situations.
A former moderator of the Basketball Analytics panel at the MIT-Sloan Sports Analytics Conference, Zach's work isn't meant for the casual fan. It's articulate, it's detailed, and it's designed for NBA fanatics.
Kevin O'Connor
From his annual NBA Draft guide to his semiweekly pods on The Mismatch, Kevin O'Connor is an NBA enthusiast who loves talking basketball. What makes him so enjoyable to listen to/read is how knowledgeable he is about the subjects at hand.
Uncovering the best Twitter accounts for NBA bettors means exposing the individuals who are educated and experienced in their craft. Enter O'Connor.
Kevin's witty use of video clips and statistics to support his claims make his content easy to digest.
NBA Betting
There are a lot of "so-called" NBA betting experts on the internet charging money for picks. What's rare is finding a legitimate place to track down worthy predictions. Our NBA picks page is one option, NBA Betting's twitter account is another.
Specializing in NBA player props, the mystery man behind this account lives by a simple motto that's plastered right underneath his handle.
"Without data you're just another man with an opinion."
What I particularly like about this account, is that the picks are easy to distinguish. See the wager, bet the wager.
StatMuse
I've highlighted the best Twitter accounts for NBA fans and bettors seeking information and inside scoops. StatMuse is an account devoted to shedding light on "hidden" NBA stats.
We can all go to nba.com to look up NBA stats – what StatMuse does is unearth statistical tidbits beyond what's considered standard. Here's an example.
Terry Rozier career year last season:

20.4 PPG
4.2 APG
3.2 3PG
45/39/82%

He shot 50/40/80% in the clutch last season — the only player to do so with 55+ attempts. pic.twitter.com/eItuRJoqa4

— StatMuse (@statmuse) August 19, 2021
Would you ever have known Terry Rozier was so good in the clutch in 2020-21? Did you even know that "in the clutch" was a real NBA stat that was tracked?
Between revealing dynamic statistics and generating animated images of players, add StatMuse into your Rolodex of NBA betting resources now.
Synergy Basketball
Hardcore basketball fans and bettors will appreciate the type of data that StatMuse provides. They'll also quickly become infatuated with what the @SynergySST Twitter account offers.
For instance, most sites covering the 2021 NBA Summer League offered little more than a box score in terms of tracking the stats. We could find basic stuff like how many points somebody scored or who/ what % they shot from outside.
Synergy Basketball takes tracking NBA stats to a whole different level.
Most efficient scorers
Most efficient off-ball shooters
Most efficient shot creators
FG % around the rim
PPG running off screens
These are just a handful of examples of the kind of stats Synergy Basketball dives into. Their use of visual representations makes absorbing the information seamless.
MyBookie NBA
Not everyone has time to constantly scan the best NBA betting apps for new markets. If you follow MyBookie NBA on Twitter, you can expedite the process of learning about new NBA bets.
Linked to their online betting platform, @MyBookieNBA weeds out all non-NBA topics and supplies all sorts of NBA content. It is mostly betting-related, including posting images and gifs alongside new NBA betting markets that pop up.
Where will Bradley Beal play this season?https://t.co/6eZ2osYj7J pic.twitter.com/wbZM7CIGts

— MyBookie NBA (@MyBookieNBA) August 10, 2021
Typically pounding out multiple tweets per day, @MyBookieNBA helps balance out my repertoire of NBA Twitter accounts to follow.
The Best Sports Betting Accounts to Follow on Twitter
If you like betting on the NBA, you will probably like to bet on the NFL as well. You may even dabble in college betting as well.
Just like there are with The Association, there are dedicated individuals bringing fans "hot off the press" material regarding NFL and NCAA matters. I've assembled them below.
September
Casino of the Month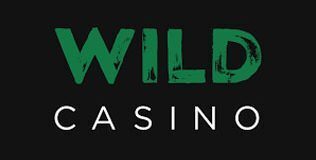 Welcome Bonus
250% up to $5,000