Mixed Martial Artists That Have Helped Bettors Profit

The top MMA fighters in the world can win you money. Bettors know this. And that's why many of them flock to some of the major names in the game when they fight.
Of course, the best MMA fighters for gamblers aren't confined to those who win. They are also fighters that tend to come in with overblown odds based on reputation or past achievements.
But somewhere in the middle are those top UFC fighters for gamblers that tend to be solid, regardless of whether they win or lose. For example, a fighter you know is almost impervious to being knocked out is one you should always consider wagering on with the top UFC betting sites.
Today, I will be looking at the best MMA fighters to gamble on, and I'll explain why every one of them is worth a look in.
Ryan Bader
Promotion: Bellator
Weight Class: Heavyweight
Nationality: United States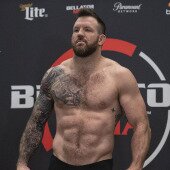 Former UFC light heavyweight, Ryan Bader, is certainly one of the top MMA fighters to gamble on.
Bader was a bit-part player under the Las Vegas promotion's banner before being signed by Bellator in 2017. Although he is nearing the twilight years of his career, Bader is still one of the best Bellator fighters on the roster. Whether that will change over the next few years will remain to be seen.
Now acting as the Bellator heavyweight champion, the American earned his second title in two weight classes following a win over Russian great Fedor Emelianenko in 2019. He has retained that title thrice, with one of those fights ending in a no-contest against Mo Lawal in May 2018.
So, what makes Bader one of the best mixed martial artists to bet on?
At the time of writing, he has only been beaten twice since January 2016. Both losses came from the knockout to Vadim Nemkov and Corey Anderson. Unbeaten in the other nine bouts since then, he has proven himself as Mr. Reliable at both light heavyweight and heavyweight.
Although he has been mostly dominant since switching from the UFC, the odds haven't exactly been prohibitive. In fact, there has been positive value against Bader's name on numerous occasions. Check out the odds for his last six fights.
| | | | |
| --- | --- | --- | --- |
| Bader's Odds | Opponent's Odds | Event | Date |
| Ryan Bader (-300) | Cheick Kongo (+250) | Bellator 280 | May 6, 2022 |
| Ryan Bader (+120) | Valentin Moldavsky (-150) | Bellator 273 | Jan 29, 2022 |
| Ryan Bader (+134) | Corey Anderson (-164) | Bellator 268 | Oct 16, 2021 |
| Ryan Bader (-180) | Vadim Nemkov (+155) | Bellator 244: Bader vs. Nemkov | Aug 21, 2020 |
| Ryan Bader (-278) | Cheick Kongo (+200) | Bellator 226: Bader vs. Kongo | Sep 7, 2019 |
| Ryan Bader (-170) | Fedor Emelianenko (+130) | Bellator 214: Fedor vs. Bader | Jan 26th 2019 |
Not bad, right?
Furthermore, if you want one of MMA's top fighters to wager on that can also win you money when you lose, it's got to be Bader. The man has lost seven times in his career, but not once has he been defeated on points!
Amanda Nunes
Promotion: UFC
Weight Class: Bantamweight
Nationality: Brazil
I'm not going to need to spend much time discussing why Amanda Nunes is one of the best MMA fighters to bet on.
It's obvious, right? The queen of women's mixed martial arts has been on a rampage through both the bantamweight and featherweight rosters that have seen her take out any fighter worth talking about. Despite losing to Julianna Pena in one of the biggest MMA upsets of all time, her record is still stellar.
I mean, look at these wins!
Megan Anderson by Submission
Felicia Spencer by Decision
Germaine de Randamie by Decision
Holly Holm by TKO
Cris Cyborg by KO
Raquel Pennington by TKO
Valentina Shevchenko by Decision
Rousey Rousey by TKO
Miesha Tate by Submission
Valentina Shevchenko by Decision
Sarah McMann by Submission
Cat Zingano Loss by TKO
Germaine de Randamie by TKO
That is essentially a list of the greatest female mixed martial artists of all time (plus Ronda Rousey and a couple of others).
Nunes has two wins over Shevchenko, a knockout win over Cyborg, and a few more that any fighter in the world would love to have against their name. And OK, it's easy to rip on Ronda. She talked smack, got knocked out by Holly Holm, and then had her face pummeled by Nunes.
But Rousey is one of the most overrated fighters in UFC history. Nunes, who is one of the top MMA fighters to bet on, will never be regarded as that.
Israel Adesanya
Promotion: UFC
Weight Class: Light Heavyweight
Nationality: Nigeria-New Zealand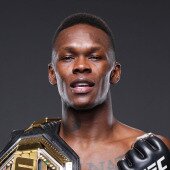 Again, a top MMA fighter to gamble on isn't always just someone who wins. In Israel Adesanya's case, he does tend to win his fights. And that's why many bettors want a piece of the action when he lines up to take on another opponent.
Only Jan Blachowicz has beaten "The Last Stylebender" as I write this, and that was during a failed coup for the UFC's light heavyweight title.
Adesanya is another one of those MMA stars to bet on because of how they fight.
A ridiculously talented kickboxer, Adesanya's wiry frame is also built to fight from outside of his opponent's range. He is patient, accurate, and has that one skill that trumps any other in the fight game — a habit to win. Effectively.
He might not always be the easiest to watch, especially if you are a casual fan, but how he gets the job done makes him one of a select few good mixed martial artists to bet on for real money. Here's a quick summary of what he has going for him.
Adesanya has scored most of his wins as a professional by decision.
His only loss in MMA has come on the judges' scorecards.
Stylebender fights cautiously against big hitters and is an excellent point fighter.
One of the fittest fighters on the roster, the Nigerian-born fighter tends to dominate across the full stretch of five rounds.
The next time you consider hitting up bets on Adesanya to beat his opponents, consider the potential value in backing him on points. The best US betting sites, and those in other regions, offer numerous prop bets for gambling on big-name mixed martial artists.
Izzy by decision?
Kayla Harrison
Promotion: PFL
Weight Class: Lightweight
Nationality: United States
Another one of the truly colossal MMA fighters to wager on is Kayla Harrison.
The PFL star is the best WMMA fighter over 145-pounds and could even prove herself to take over the domain at featherweight. A two-time Olympic gold medalist in judo, Harrison has blasted through her opponents in MMA to carve out a reputation as one of the most effective fighters on the planet.
Here's a video of her rolling with Ronda Rousey. You know, just because.
Since those days, Harrison has also earned attention as one of the best MMA fighters to bet on for real money.
Even though she is one of the best mixed martial artists on the planet, smart bettors have also made money predicting how Harrison will win. And when. If you understand your MMA, perhaps you'd like to have a go at doing that yourself sometime.
Alexander Volkanovski
Promotion: UFC
Weight Class: Featherweight
Nationality: Australia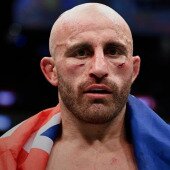 What can you say about Volkanovski? What an animal the Aussie is.
I don't think anyone can deny the former rugby star his place as one of the most devastatingly effective fighters in the sport. And while I had initially underrated his skills when he came on my radar back in 2016, there is no way I can today.
You can expect to see Volkanovski's name up there with the pound-for-pound best on the UFC's official ratings for the time to come. With a third win over Max Holloway, even the casuals are starting to get on the "Great" one's bandwagon. When that happens, you know you've done something right.
With that said, tell me when Volkaovski doesn't do things, right?
The guy keeps improving at a rate that puts him ahead of pretty much any other fighter at 145-pounds. He has entered the featherweight G.O.A.T discussion and is there on merit. If he continues to blast through the remnants of this division, there is every chance he will elevate himself above Jose Aldo and Max Holloway. And I think he has already done that.
Let's look at some of Volkanovski's UFC records before I explain why he is one of the best MMA fighters to bet on.
Max Holloway – Win by Decision – UFC 276
Korean Zombie – Win by TKO – UFC 273
Brian Ortega – Win by Decision – UFC 266
Max Holloway – Win by Decision – UFC 251
Max Holloway – Win by Decision – UFC 245
Jose Aldo – Win by Decision – UFC 237
Chad Mendes – Win by TKO – UFC 232
Like his City Kickboxing teammate, Adesanya, Volkanovski is an astute martial artist.
Most of his wins have come by way of decision, yet he still has enough pop to keep his opponents on his toes. Volkanovski is unbeaten when writing and tends to employ shut-out tactics that see him dominate fights in stages.
If you're looking for a reliable fighter, he's your man. And while I'm not saying he'll never get knocked out or submitted, he has not shown any sign of weakness against fighters with power or strong submission games.
Ergo, Volkanovski is one of the top mixed martial artists you can bet on. And perhaps should bet on.
I've made some nice profit from backing him in fights over the years. Much like other fighters on this list!
Cris Cyborg
Promotion: Bellator
Weight Class: Featherweight
Nationality: Brazil
We've covered two top female MMA fighters to gamble on in Nunes and Harrison.
But perhaps no other WMMA fighter on the planet has won me more money than Cris Cyborg. And that's insane, considering I have also been extremely successful with the aforementioned athletes.
Cyborg is a beast. An absolute wrecking ball of a fighter, she strikes terrifying fear into the hearts of her opponents. Most of them are beaten before they even take to the cage. Other than Nunes, of course. Nunes smashed her up.
That was a shock. Not only did I expect Cyborg to win, but I thought she would have stopped her compatriot, who had just moved up from bantamweight, to take her on.
But barring that loss, Cris Cyborg's odds have been very profitable indeed. Before Nunes, she hadn't lost a fight since her debut back in 2005. The bookies knew her prowess and still do, but if you're looking for a stone-cold killer that almost always delivers?
Exactly. Look no further!
Charles Oliveira
Promotion: UFC
Weight Class: Lightweight
Nationality: Brazil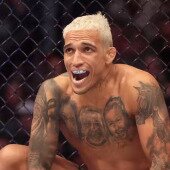 Are we talking about the best MMA fighters to bet on for finishes?
I don't think anyone in the sport of MMA today can come close to Charles Oliveira as a dual-threat, submission, and KO artist. The Brazilian Jui-Jitsu blackbelt has evolved from a guy with a dangerous ground game and weak chin to one of the most explosive fighters in the world.
Now, what that means for anyone looking to make money betting on MMA fighters should be obvious. Here is a guy that demands you check out his prop bets markets before he climbs into the cage.
Am I exaggerating Oliveira's ability here? If you know this sport, you'll be clear on the facts. If you don't, let's look at some of them.
Most Finishes in UFC History (19)
Most UFC Submission Wins (16)
Most Submissions in UFC Lightweight History (10)
Most Submissions in UFC Featherweight History (6)
Fifth Most UFC Wins (21)
90.48% Finish to Win Percentage
76.19% Submission to Win Percentage
Most Bonuses in UFC History (18)
First Ever Reverse Calf Slicer in UFC History
And that list is leaving out some other records. But I guess it would look like gloating if I were to continue.
Anyway, you get the drift. Oliveira is an expert finisher that could earn you some money from backing him to beat a guy inside the distance. Remember that there is no guarantee that the Brazilian will win a fight. You have to do the homework on the opponent and then hone in on the right bet.
The following five tips will help you understand some of the other things to look out for!
More of the Best UFC Fighters to Bet On
That's seven of the top mixed martial artists to bet on.
But I also wanted to cover perhaps three of the most trusted fighters you should never sleep on. Adding these guys together at the end is a good way of reminding you about what matters when you want to win money gambling on MMA fights.
Most of the reasons why I like to bet on the fighters below apply, in some shape or form, to the athletes we have already covered. But here are the specifics relating to the fighter.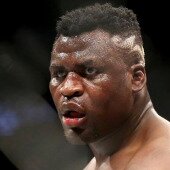 Francis Ngannou – Knockout artist extraordinaire. This guy usually does away with his opponents inside the distance but has proven himself capable of matching anyone in the sport.
Kamaru Usman – Arguably the best active mixed martial artist in the game. Usman is a phenomenal wrestler who has added some of MMA's most devastating striking acumens to his arsenal.
Jon Jones – Another habitual winner. Even when Jones loses, he manages to win. And that is something anyone looking to gamble on the best MMA fighters in the world should want.
Of course, there are more of MMA's best fighters to bet on that didn't make the list. Valentina Shevchenko is arguably the unluckiest to have missed out.
There will be more fighters coming through that you will want to keep an eye on. In a constantly evolving sport, you need to consistently follow mixed martial arts to stay ahead of the game. Regarding gambling, the same can be said about the sites and apps you use.
Aim high, not low. And make sure to only choose from the best sportsbooks and mobile betting sites when getting your wagers down. You can start by picking the best of our recommended MMA betting apps.
AUGUST
Casino of the Month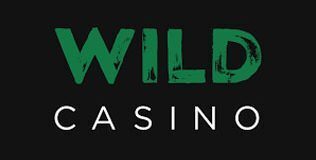 Welcome Bonus
250% up to $5,000
Read Review
Visit Site