Hide Bonus Offers
| | | | | |
| --- | --- | --- | --- | --- |
| #1 | BetOnline Sports | 60% Up To $1,000 | Visit Site | BetOnline Sports |
| #2 | Bovada Sports | 50% Up To $250 | Visit Site | Bovada Sports |
| #3 | BetUS | 125% Up To $2,500 | Visit Site | BetUS |
| #4 | Everygame | 100% Up To $500 | Visit Site | Everygame |
| #5 | MyBookie | 100% Up To $1,000 | Visit Site | MyBookie |
Top MMA Fighters in Bellator in 2021

One of the "big three" mixed martial arts promotions, Bellator's top fighters are up there with the very best on the planet.
While the UFC undoubtedly has the richer talent pool, the California-based promotion has been trying to even the playing field in recent years. A lot of that has had to do with a minor brawn drain from Vegas to Scott Coker's promotion.
Here are who I believe to be the top fighters in Bellator in 2021.
Patricio "Pitbull" Freire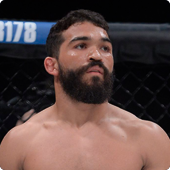 Weight Class: Featherweight (C); Lightweight (C)
Age: 34
Pitbull Freire is quite possibly the greatest Bellator fighter of all time.
The 34-year-old earned back-to-back first-round wins in the quarter and semi-final of the Bellator Featherweight World Grand Prix. Both Pedro Carvalho and Emmanuel Sanchez were put away by the sensational Brazilian, who will face A.J. McKee in the final on July 30.
The two-weight world champion has been one of the best Bellator fighters in 2021 and continues to showcase his peerless skills against quality talent. Despite turning 34 in July, he continues to show improvements in his game and should have another couple of years at the top, at least.
With that said, McKee — who we will talk about a little later — is a big threat to his 145-pound throne.
Still, the men's pound-for-pound #1 is Bellator's best fighter in 2021, and I would argue he is the greatest to ever fight for Scott Coker and company.
Vadim Nemkov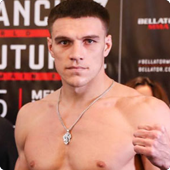 Weight Class: Light Heavyweight (C)
Age: 29
Nemkov should make anyone's list of the best Bellator fighters today.
The 205-pound champion is on an eight-fight win streak that includes a TKO victory over former light heavyweight champ Ryan Bader in August 2020.
Since that victory, the four-time combat sambo king beat Phil Davis and sent a pretty stern message to the rest of the division in the process. The Russian is here to stay and has arguably yet to even hit his peak. The next year or so should be interesting, to say the least.
Standing at 6'0″ and with a 76″ reach, the FedorTeam star is ranked #2 in the promotion's male pound-for-pound list. As one of Bellator's greatest fighters, you can't exactly argue with his standing.
I'd love to see Nemkov fight in the UFC, despite Bellator having a legitimate claim to its light heavyweight roster being stronger than any other.
But for now, I'm happy to sit back and enjoy the show.
Yaroslav Amosov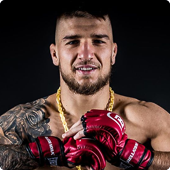 Weight Class: Welterweight (C)
Age: 27
Amosov's status as one of the top fighters in Bellator is justly deserved.
The Ukrainian is 7-0 in the promotion, having joined with a record of 19-0 picked up on Ukraine and Russian regional scene. Although the quality of his opponents has been questioned, he has put away everyone put in front of him so far.
A former sambo and combat jiu-jitsu world champion, Amosov's achievements before entering the MMA game are hugely impressive. But we have yet to see his ceiling yet, and some fans believe he could make a great addition to the UFC.
Yaroslav Amosov Record from Last Five
Win
Douglas Lima
Decision (unanimous)
Bellator 260
Win
Logan Storley
Decision (split)
Bellator 252
Win
Mark Lemminger
TKO (doctor stoppage)
Bellator 244
Win
Ed Ruth
Decision (unanimous)
Bellator 239
Win
David Rickels
Submission (D'arce сhoke)
Bellator 225
Amosov competes at 170-pounds, which is currently under the regime of Kamaru Usman. Given what we know about Usman's strengths and weaknesses as a fighter, that could potentially make for an awesome cross-promotion fight.
As it stands, I'd take Usman to win that fight. But if this man keeps doing the business,
Gegard Mousasi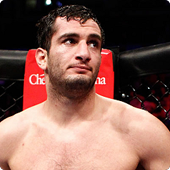 Weight Class: Middleweight (C)
Age: 35
One of the most underrated mixed martial artists of all time, Mousasi is also one of the best Bellator fighters in 2021.
That's despite registering an incredible record of 47-7-2 since 2003. The man has compiled an enviable resume under promotions such as Pride, Cage Warriors, Dream, Strikeforce, and the UFC.
With titles in most of those promotions, the Iranian-born Dutch national is held in super high regard among knowledgable MMA fans. To be still plowing away at the top level, almost twenty years after making his debut, is simply phenomenal.
One of the greatest Bellator fighters of all time, Mousasi holds the middleweight title in this promotion.
Cris Cyborg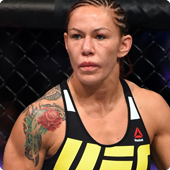 Weight Class: Women's Featherweight (C)
Age: 36
Cyborg stands tall among the very best in the history of women's MMA.
She is not just still an elite women's MMA icon; she is also one of the top Bellator fighters in 2021. Her dominance in the sport is well documented, having become the first fighter (male or female) to win four titles in four major MMA promotions.
The Brazilian can count the Bellator 145-pound women's strap alongside her Invicta FC, Strikeforce, and UFC featherweight crowns. What an achievement.
Cyborg's dominance in mixed martial arts has led to some of the top female boxers in the world challenging her inside the square circle. She has also expressed her desire to fight Irish superstar Katie Taylor at some point in the future.
For now, Cyborg maintains her status as the top Bellator fighter on the women's roster. But who knows what's coming next?
Ryan Bader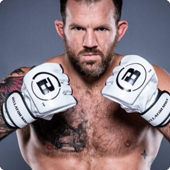 Weight Class: Light Heavyweight
Age: 38
Another former UFC convert.
Bader has been of the top fighters in Bellator over the past few years.
The 38-year-old tested free agency in December 2016 before signing with the promotion. It proved to be a wise move, with Bader landing the promotion's light heavyweight crown by beating Phil Davis before defeating the legendary Fedor Emelianenko in the 2019 Bellator Heavyweight World Grand Prix to become a two-weight champ.
Vadim Nemkov stopped Bader at Bellator 244 to dethrone the American, but "Darth" defeated former UFC light heavyweight champ Lyoto Machida in the 2021 Light Heavyweight World Grand Prix to move one step closer to a shot at redemption.
At 38, Bader is one of the oldest fighters in the promotion. But with two losses from his last sixteen professional fights, we're going to need to see some blatant decline before we write him off. Until then, Bader remains one of the best MMA fighters plying their trade under the Bellator banner.
A.J McKee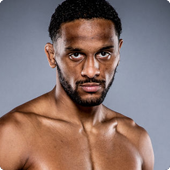 Weight Class: Welterweight
Age: 26
McKee beat Dario Caldwell in the Bellator Featherweight World Grand Prix Semifinals back in November 2020 to land himself a shot at Patricio Pitbull's 145-pound strap.
The American also earned a "Bellator Submission of the Year" award for his troubles.
McKee's record stands at 17-0. Now, you won't find many fighters looking legitimately robust with such solid numbers, given that every single one of those wins was gained under the Bellator banner.
The 26-year-old "Mercenary" is going places and has earned the respect of the vast majority of the MMA community with some incredible performances in recent times.
Is A.J. McKee legit? You can bet your left butt cheek that he is.
Unfortunately for Bellator hardliners, I see McKee signing for Dana White and fighting for the UFC in the next couple of years. A superstar in the making, you can find McKee's odds on the best MMA betting apps and sites ahead of his next fight.
Douglas Lima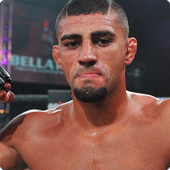 Weight Class: Welterweight
Age: 33
He might be 0-2 in his last two fights but write Douglas Lima off at your peril.
Yet another Brazilian on my list of the top fighters in Bellator in 2021, the former welterweight king is not done yet. Sure, Lima bit into a large portion of humble pie when he was outclassed by Yaroslav Amosov in June, but he'll be back. In fact, I'd be surprised if he didn't look even better.
I admit it; I have sensed a little bit of complacency in Lima over the past couple of years. But consecutive wins over Andrey Koreshkov, Michael Page, Rory MacDonald present a great opportunity for anyone to rest of their laurels.
No one will understand the magnitude of entering the comfort zone like Lima, however, so expect major adjustments and a huge response from this guy.
One of the top fighters in Bellator in 2021, I'm looking forward to seeing what else this MMA icon has to give.
Sergio Pettis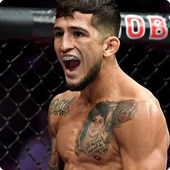 Weight Class: Bantamweight (C)
Age: 27
It must suck to be stuck with the label of "Anthony Pettis' younger brother" for most of your career.
But Sergio took a giant step towards pulling that badge from his lapel in May when he defeated Juan Archuleta to win the Bellator bantamweight championship. That announced Pettis as a genuine champion and earned him the respect he deserves as a fighter.
Look, "S.P" was a very promising guy in the UFC. But the depth of talent in the UFC flyweight division, and at bantamweight, meant that chances to fight for a title failed to come along.
Sergio Pettis' Last Five Fights
Win
Juan Archuleta
Decision (unanimous)
Bellator 258
Win
Ricky Bandejas
Decision (unanimous)
Bellator 242
Win
Alfred Khashakyan
Technical Submission (guillotine choke)
Bellator 238
Win
Tyson Nam
Decision (unanimous)
UFC Fight Night: Rodríguez vs. Stephens
Loss
Rob Font
Decision (unanimous)
UFC on Fox: Lee vs. Iaquinta 2
I like Pettis. He definitely deserves to be regarded among Bellator's top fighters. But to truly stand out, we're going to want more consistency from Wisconsin.
That's an exciting prospect in itself.
Juliana Velasquez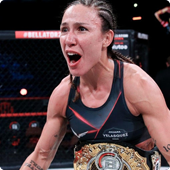 Weight Class: Women's Flyweight (C)
Age: 34
Finally, we have one of Bellators best fighters who sits at #2 in the female pound-for-pound rankings.
Velasquez, 12-0, is the incumbent women's flyweight queen at the time of writing. It doesn't look like she will be removed from that post any time soon, given her perceived dominance at 125-pounds.
The Brazilian is one of those fighters that take flak from some, given how better she is than most at her weight. But you can only beat what is put in front of you. And, well, you know what I could say next.
Anyway, Velasquez deserves her place in my list of the best fighters in Bellator in 2021. She is a legit champion with an unbeaten record. There's plenty left in the tank, and I guess we'll see a little more of what's to come by the time the New Year rings in.
So let's look forward to that.
Are These the Top Bellator Fighters in 2021?
So, what do you think? Have I missed anyone?
To me, the fighters above deserve their places among Bellator's best fighters in 2021. But if you would change the order or even substitute a fighter or two, feel free to let me know in the comments box below.
One of the biggest questions MMA fans have is how some of the top Bellator fighters would do against the best of the UFC. It would be interesting to see how some of this promotion's elite would fare, right?
If you liked this piece, you'll enjoy this next one from our MMA blog.