Analyzing the Top Bellator Fighters in 2022

Sometimes, people want a simple answer to a simple question. In this case, who are the best Bellator fighters in 2022?
You can't get any more direct than that.
While I pondered ranking the top fighters in Bellator on this list, the nature of the game means that it is not the best idea. Not only could one brutal loss see this list completely shaken up, but a big win could also warrant adjustments to the order of the fighters involved.
So, let's keep it simple. At a time when you must forensically analyze a hot drinks menu to find a regular coffee, that might work. Straightforward. Direct. Effortless. Doesn't that sound good?
Let's start this list of the top MMA fighters in Bellator in 2022 with a face that should be familiar to most fans of the sport.
Cris Cyborg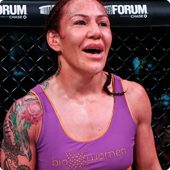 Division: Women's Featherweight
Rank: Champion
Nationality: Brazilian
Record: 25-2
Yes, this list of the best fighters competing in Bellator in 2022 will start with a woman.
Why? Because she's an animal. More than that, she is arguably the best pound-for-pound fighter on the promotion's roster. Also, because this is my list, I get to put things in any order I see fit. Also, it's my small way of thanking the Brazilian for winning me money from gambling on the top MMA betting apps over the years.
But seriously, just how good is Cris Cyborg? Notwithstanding the absolute pummeling she received at the hands of Amanda Nunes in the UFC — a result that brought more relief to Dana White than hydrocortisone to an itchy, swollen ass — she is still at the top of the food chain.
Cyborg has lost just two fights in an illustrious career, seeing her crowned the first and only "Grand Slam" champion in mixed martial arts history.
Although that honor is…speculative, her championships in the Bellator, the UFC, Invicta, and Strikeforce set a precedent. If she decided to head over to ONE FC at some point, if they created a division for her to chew up, that would win five championships in five of the major MMA promotions of all time.
Exactly.
Set to turn 37 in July, Cyborg's career is winding down. But looking at her record, you would hardly think she is in any trouble. Since arriving in this promotion, she has established herself as one of the top fighters in Bellator in 2022, having won all five of her fights.
Cyborg knocked out Sinead Kavanagh in 1:32 of their fight in November 2021 to make the third successful defense of her crown.
Can anyone stop her?
I don't think so.
There were rumors that PFL standout, Kayla Harrison, would arrive to give her a challenge worth talking about. Harrison re-signed with the promotion in March, which ended that speculation.
So, as things stand, Cyborg is not only one of the best MMA fighters in Bellator in 2022. She is also the undisputed queen of the promotion.
Ryan Bader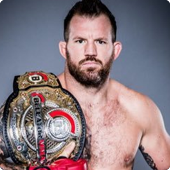 Division: Light Heavyweight/Heavyweight
Rank: Heavyweight Champion
Nationality: American
Record: 29-7-1 (NC)
Sometimes, I like to include snippets of conversations I've had with friends of mine.
Not like those attention-seeking mugs on Twitter do. You know the ones who paraphrase quotes by the Dalai Lama and pretend their four-year-old just casually reeled it off over their sliced banana?
Anyway, this is a quote from a genuine conversation I had recently had with a buddy of mine.
"Ryan Bader isn't any good anymore. He's past it."
Ryan Bader is past it? The same Ryan Bader that is currently the promotion's heavyweight champion? The guy that, not too long ago, became the first Bellator fighter to win titles in two divisions simultaneously?
I was so incensed by that crap that my cat — who was listening to the entire thing and picked up on my frustration — calmed me down by saying, "Everything has beauty, but not everyone sees it." I immediately asked Chairman Meow if that was his quote, but he responded, "Confucius, dummy."
To answer your question, no. I don't own a cat. Moving on…
How can you not consider Bader one of the best Bellator fighters in 2022? He's still, from my perspective, an absolute boss.
In January, he defended and unified the Bellator heavyweight championship with a workmanlike victory over Valentin Moldavsky to cement his place as one of the promotion's best fighters.
While some monsters are on the hunt for Bader's gold, he remains one of the top men on Scott Coker's payroll. The top of the tree at heavyweight, if you will. Sure, he might not be the pound-for-pound best according to the latest Bellator rankings, but
Sergio Pettis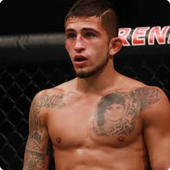 Division: Bantamweight
Rank: Champion
Nationality: American
Record: 22-5
There was a time when Sergio Pettis lived in the shadow of his older brother, Anthony.
The former UFC lightweight champion has unfortunately gone from "Showtime" to gas station B-movie; Sergio is solely responsible for keeping the family name strong. And he's doing a pretty convincing job, as it happens.
One of the top Bellator fighters in 2022, Pettis hooked up with the promotion in 2020 following a win over Tyson Nam. Just three fights after that, he beat Juan Archuleta by the decision to take the promotion's 135-pound strap.
Pettis then turned things up a notch by flooring Japanese legend Kyoji Horiguchi's first defense of his title at Bellator 272 in December. It was an incredible finish to the fight and a clip that I haven't grown tired of watching. Yet.
? @SergioPettis turns the tide with a spinning back fist KO out of NOWHERE!

?The Bantamweight champ retains in spectacular fashion LIVE on @SHOsports. #Bellator272 pic.twitter.com/2KEQPRrlIR

— BellatorMMA (@BellatorMMA) December 4, 2021
Although Pettis was overwhelmed in the fight, he found a way to get the job done.
There was plenty of criticism until he delivered one of the best finishes of the year. And some after that. But for all the Milwaukee-native's shortcomings up until that moment, he proved he had the tenacity to hang on in there and trust his instincts.
The talent in the bantamweight division is a bit deeper when compared to other divisions. But what separates Pettis from the others he has faced thus far is that he has exhibited the most desirable quality of a mixed martial artist — the ability to win.
So far, things are looking rosy for Pettis. And I have no problems adding him to this list of the top MMA fighters in Bellator in 2022.
Whether I'll feel the same way by the end of the year is another thing. But I can't see him struggling too much.
Patricio Pitbull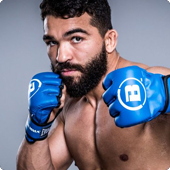 Division: Featherweight
Rank: #1
Nationality: Brazil
Record: 32-5
The second Brazilian to feature. But the only name on this list of the best fighters in Bellator in 2022 who is not a champion.
But who cares? Pitbull is an absolute beast and a legend of the sport. Like many others who have passed through the pages of the California-based promotion, the prospect of watching him test his skills against the best of the UFC would be great. At 34, however, his time is kind of running out.
Of course, his defeat to A.J. McKee at the Bellator Featherweight World Grand Prix Final in July 2021 might lead him to change his mind. But here we are, in 2022, and he hasn't gone anywhere. And what's more exciting than the anticipation of that rematch?
Pitbull has been one of the most consistent fighters in MMA in the last decade. Yes, he has his losses. But what fighter competing at his level doesn't? Even the very few walking around with unbeaten records might have a couple of contentious decisions that have gone their way.
Like many mixed martial arts heads, I love the Brazilian's approach to the game. Although he is a smart fighter, he is not afraid to get his hands dirty when the situation calls for it. He has lost just once by TKO (leg injury) against Benson Henderson as I write this. And once by submission to current champ McKee.
There are two sides to this coin, of course. As a professional, this guy has managed to land stoppages in 23 of 32 wins. The last was a submission victory over Emmanuel Sanchez at Bellator 275.
A walking highlight reel, Pitbull is still one of the best in Bellator.
Vadim Nemkov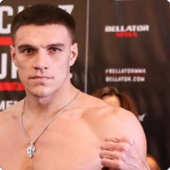 Division: Light Heavyweight
Rank: Champion
Nationality: Russian
Record: 15-2
Russia's Nemkov is one of the top fighters in Bellator in 2022. Otherwise, he would not be on this list.
All jokes aside, this guy is as scary as they come. The protege of living legend Fedor Emelianenko, Nemkov is also a former member of Russia's special forces, the Spetznaz. He is also a multiple-time world and European combat sambo champion, if that wasn't terrifying enough.
Oh, yeah. And he just so happens to be the Bellator light heavyweight champion.
Nemkov has tangibly improved with every fight he has had in the promotion. Furthermore, since his debatable split-decision loss to Karl Albrektsson in 2016, he has won every fight he has had in the sport.
Nemkov's Bellator Record from his Last Five Fights
Opponent
Result
Event
Date
Julius Anglickas
Win by Submission
Bellator 268
October 16, 2021
Phil Davis
Win by Decision
Bellator 257
April 16, 2021
Ryan Bader
Win by KO/TKO
Bellator 244
August 21, 2020
Rafael Carvalho
Win by Submission
Bellator 230
October 12, 2019
Phil Davis
Win by Decision
Bellator 209
November 15, 2018
The inevitable question comes when you get to this guy's level — will Nemkov join the UFC? If so, when will he up sticks and head up to Las Vegas? Although the Russian has never ruled out testing his skills under Dana White's watchful eyes, he seems pretty content where he is right now.
Besides, he has the small matter of handling former UFC light heavyweight Corey Anderson in the Bellator light heavyweight Grand Prix on April 15.
Let's see how he gets on in there before we speculate.
Gegard Mousasi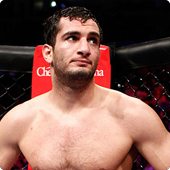 Division: Middleweight
Rank: Champion
Nationality: Dutch
Record: 49-7-2
The most underrated MMA fighter of all time? Mousasi is up there.
Although philistines will hate on this promotion's middleweight champion for never winning a UFC title, that's not the be-all and end-all. Sure, if he had taken gold under the UFC banner, his status as one of the all-time greats would be much easier to understand. But again, the Iranian-born Dutchman has done more than enough to deserve that accolade already.
Two Time Bellator Middleweight Champion
Cage Warriors Middleweight Champion
DREAM Middleweight Champion
DREAM Light Heavyweight Champion
Strikeforce Light Heavyweight Champion
A five-division champion across four separate weight classes? You're telling me that's not impressive?
Of course, you're not. Because you have sense and understand that a UFC title doesn't make you one of the greats, nor does the lack of one nullify achievements in other promotions.
But forget all the titles. Mousasi is one of the baddest men ever to walk the planet. He has been beating seven shades of sherbet out of some of the world's best for almost two decades, an incredibly well-rounded mixed martial artist.
I will never stop fanboying over Mousasi's skills inside the cage. Although it's a shame that he probably won't get a shot to win a UFC title, he seems OK with that. I'm sure real fans who know their Conors from their Cormiers won't be losing sleep soon either.
One of the best Bellator fighters of 2022? Absolutely. You could probably add the greatest Bellator fighter of all time to his name, too.
Yaroslav Amosov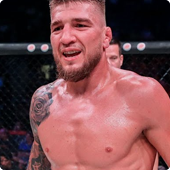 Division: Welterweight
Rank: Champion
Nationality: Ukrainian
Record: 26-0
Even if you're not the biggest MMA fan globally, the chances are that you will have heard of this guy.
Amosov made news in April for retrieving his 170-pound title from the wreckage of his house. According to reports, his home was hit by a Russian shell that flattened the abode outside of the Ukrainian capital. The unbeaten 28-year-old joined his country's armed forces earlier this year.
With a record of 26-0 as a professional, Amosov slowly looks like an unstoppable force at welterweight. He is one of the best fighters in Bellator in 2022; it's not clear when he will compete next. That will depend on matters in his homeland.
There is a chance that we will not see him compete at all this year. Even if that is the case, I don't think anyone will begrudge him a spot on this list of top Bellator fighters in 2022, given the circumstances.
#Ukraine: Yaroslav Amasov who is a current (26-0) MMA Welterweight Champion, who joined the Ukrainian armed forces was seen pulling his world title outside a home in #Irpin which was being heavy bombed prior. pic.twitter.com/vXvghUzQbx

— Patrick Kramer (@PatrickeKramer) April 3, 2022
Amosov hooked up with the promotion in 2018, fighting six times in total.
In his last bout, he dethroned Douglas Lima to take the title at 170. Here's a quick look at his results in other fights in the promotion.
Split Decision Win Over Logan Storley – Bellator 252
TKO Win Over Mark Lemminger – Bellator 244
Unanimous Decision Win Over Ed Ruth – Bellator 239
Submission Win Over David Rickels – Bellator 225
Unanimous Decision Win Over Erick Silva – Bellator 216
Unanimous Decision Win Over Gerald Harris – Bellator 202
Amosov's next fight in Bellator is a rematch with Lima in July 2022.
That is a little shaky given the Russian-Ukraine conflict. Unless he is in fight camp soon, it looks unlikely that he will make that date. But some things are more important than sport.
I'm certainly looking forward to seeing one of the top Bellator fighters of 2022 returning to action.
A.J. McKee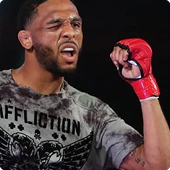 Division: Featherweight
Rank: Champion and Pound-for-Pound #1
Nationality: American
Record: 18-0
When A.J. McKee was 13 years old, he met UFC President Dana White.
According to McKee, the youngster told White that he would be a world champion one day. White allegedly offered to buy the Californian lunch if it happened.
On July 31, 2021, McKee realized a lifelong dream of becoming a mixed martial arts world champion. It might not have been in the UFC, but who cares? The "Mercenary" submitted one of the greats, Patricio Pitbull, to introduce himself to the wider MMA community in the Bellator Featherweight World Grand Prix Final.
McKee can now claim that lunch as champ and one of the best Bellator fighters of 2022. And what a move it would be if he had designs on moving to the UFC. What better way for a "Mercenary" to discuss a wage increase than over a salad with the main man in mixed martial arts?
No such thing as a free lunch, huh? Too easy? Yeah.
Anyway. McKee is set for a rematch with Pitbull on April 15. Win that, and he will have a lot to think about regarding his future. The UFC featherweight division is stacked with awesome talent, spearheaded by the superb Alexander Volkanovski.
It's not beyond all possibilities to suggest that a Volkanovski vs. McKee super fight could happen in the not-too-distant future.
The American has run through the 145-division under Scott Coker's watchful eye, stopping Georgi Karakhanyan, Derek Campos, and Darrion Caldwell en route to that submission win over Pitbull.
Although he is the best of the top fighters in Bellator in 2022, a loss in the rematch could completely change things. We'll have to see what happens!
Any More Top 2022 Bellator Fighters to Discuss?
Well, a few names could have slid onto this list of the best Bellator fighters of 2022, but why complicate matters?
I think the guys above are the cream of the California-based promotion, and it will take a succession of major shocks or slip-ups to see this catalog of stars shaken up. Of course, if I choose to update this list later this year, some fighters could find their way into my ranking of the top Bellator fighters in 2022.
I'm happy with the order of things for now. How about you? Do you believe this list covers the top guys in the promotion? If not, feel free to drop me a line in the comments section below.
If you'd like to read more about the fights, fighters, and all things MMA-betting-related, our mixed martial arts blog is the place to go.
MMA Blog
September
Casino of the Month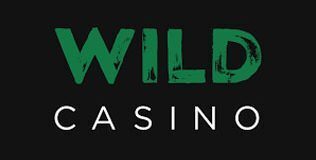 Welcome Bonus
250% up to $5,000