Top Live Dealer Blackjack Games in 2020

Blackjack is one of the easiest to find games in online casinos, and that includes live dealer tables. But unlike land-based operations, blackjack experiences can vary wildly online.
It's not just a matter of different table limits and a few side bets. When you play the game of 21 online, you're looking at which casinos service your area and the payment options they provide.
Additionally, there are other considerations. You'll want to know if the site offers live chat, bet behind possibilities, and online presets that you don't need to worry about when you play in person.
Many of the online casinos don't let you into their live dealer realm unless you're a registered player. Even when you can take a peek, you may not see everything. So, I'm going to hit the highlights of a few live blackjack games that may be of particular interest. I've selected them from four different live dealer providers to give you a broader range of casinos.
If you like what you see, be sure to check out the best live dealer blackjack casinos that we recommend.
Perfect Blackjack (NetEnt)
The name alone may attract your attention, as who wouldn't want a "perfect" betting opportunity?
Perfect Blackjack is a NetEnt Live Casino exclusive, and it's a relatively new addition. It was tested in early 2019 and then added to the official collection later in the year.
Auto Play, Optimal Play
Not only is this the only auto-play live online blackjack game, but the concept works for both experienced players and beginners.
This particular game of 21 employs an optimal strategy.
While you can preset your preferences to include (or not) auto splits and double downs, cards are dealt based on what experts and mathematicians consider to be "perfect play."
Low House Edge
If you're brand new to blackjack, you can pick up some tips and tricks to use on other tables. But you don't have to be a newbie to reap the benefits. Ideal gameplay reduces the house edge to just 0.5%.
Additionally, this game doesn't stick to the seven-seat maximum, so you don't have to sit on the sidelines when you're anxious to get your chips on the table. Depending on the casino, you could see side bet options as well.
Things may be moving on autopilot for much of the time, but you still have control over your game. Any side bets would be at your discretion, and you can sit out hands and then re-join the game when you feel the time is right.
All Bets Blackjack (Playtech)
Don't feel bad if you haven't heard about Playtech's All Bets Blackjack as yet, as it's one of the newest live blackjack games to hit the virtual betting floor in the spring of 2020.
All Bets Blackjack isn't about the main game; it's side bet-focused.
A Lot on the Side
You can bet one, two, three, four, or all five of the side bets to get in on the most action. Just as special features take a typical slot game to a whole new level, All Bets Blackjack gets you about as much excitement as the quest for 21 can muster.
If you've played at other live dealer blackjack tables, then you won't have a learning curve when it comes to the game itself. However, the challenge is to come up with the best strategy when faced with five side bet selections.
Again, you can choose any number or all of those options. You could also forego them entirely, but then a regular game would suffice.
Choose One or All
Here's your introduction to the five options. Once you understand what each side bet covers, you're ready to play.
Perfect Pairs

A variety of payoffs are on the board with this particular side bet. You're predicting that pairs will come out for you or the dealer. Winning odds vary depending on the "perfection" factor. Are the cards exact matches? The same color?

21 + 3

For this side bet, you'll look at your own cards (the first two), as well as the dealer's first card. If they form a valid hand, you'll get paid. But stay on the lookout for suited threes-of-a-kind (should I call them Perfect Trios?). That top hand pays out at 100:1.

Top 3

The Top 3 bet is the same as 21 + 3, but the odds are different. A suited three-of-a-kind is worth 270:1.

Lucky Lucky

Yet another variation on the Top 3 and 21 + 3 predictions, Lucky Lucky also takes into consideration the same three cards. However, you're looking for different combinations. For example, you'll get two to one odds on 19s or 20s. If you and dealer combine for a suited threes-of-a-kind with 7s, then you'll get a 200:1 payout.

Buster Blackjack

The Buster Blackjack side bet is the one to choose if you want to make some predictions on low card hands. This is also the one with the ultimate payday. Of course, to claim a whopping 2000:1 award, you'll need eight cards plus a player blackjack.
In All Bets Blackjack, you can immediately jump from a low-stakes game to high stakes, depending on how far you want to take your side bet strategy.
Of course, with a payout of 2000:1 on the table, higher-risk gameplay may be worth it.
Early Payout Blackjack (ViG)
Have you ever considered a live online blackjack game that eliminated player busts?
Well, I wouldn't go as far as saying that they're entirely out of the realm of possibility, but it's up to you in Early Payout Blackjack.
Early Payout Blackjack is an exclusive part of the ViG (Visionary iGaming) collection. It's another variation that has the common draw element combined with a low 0.5% house edge. So that means, if you want to play, there's room at the table.
Opt Out Before You Bust
Unlike Perfect Blackjack, though, Early Payout isn't going to give you optimal strategy. Instead, you have plenty of decisions to make, as you can get out of any hand at any time.
After the deal, you'll see an offer that takes into consideration the probability of your hand winning when faced with the dealer's up card.
You can let things ride and continue to play and go for the full payout if you win. Or if you want to opt out because you're not feeling very confident about your hand, you can claim a partial refund.
Of the four top live dealer blackjack games that I've chosen to highlight, Early Payout Blackjack has the biggest twist to the standard gameplay. It's ideal if you're looking for a new challenge or to keep your betting money in play as long as possible.
Speed Blackjack (Evolution Gaming)
I've mentioned an optimal play game, one that gives you up to five side bets at a time, and a third that allows you an early out with a less-than-perfect hand.
My fourth pick for the best live online blackjack games post is for players who want non-stop action.
When You Feel the Need, the Need for Speed
Evolution Gaming provides Speed Blackjack, and it's ideal for players who don't like to wait for their fellow punters to act.
The way that it works is that the cards are dealt. Then, instead of going one by one with everyone given their turn to act, all players at the table react at once.
Whoever makes the quickest decision on hits, splits, and double downs will take the first position and gets the next card in the deck.
Pre-Decision Blackjack
You'll play about twice as many hands in Speed Blackjack. However, there's another variation that gets you that fast play, and it's also by Evolution Gaming.
It's called Pre-Decision, and it starts the same way as everyone acts together. However, with Pre-Decision, the next card position doesn't change.
Your Favorite Live Blackjack Game Online
As you can see, blackjack is no longer the basic game of playing for 21 without busting. Perfect Blackjack and All Bets Blackjack tables came out just this past year.
In some ways, you're limited by playing online instead of in a brick and mortar casino. But then again, you also get to take advantage of some creative and exciting twists that you wouldn't find in an actual casino pit.
Check out this list of recommended online live dealer casinos if you want to do some shopping.
August
Casino of the Month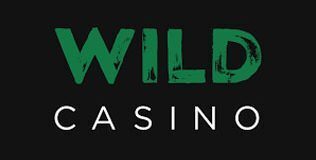 Welcome Bonus
250% up to $5,000