Top Five QB-WR Duos in the NFL for 2021
The NFL is a passing league. To be among the league's top teams, you must have a top-notch passing offense.
With great every passing game is a great quarterback, but that's not all of it. Every quarterback loves that go to wide receiver that they can trust no matter what. Together, the duo can beat any great defense.
You usually need that elite connection to win it all at the end of the year. Patrick Mahomes and Tyreek Hill did it two years ago, and Tom Brady and Mike Evans made it happen last season.
Whether you allow it to sway how you bet in 2021, let's take a look at the five best QB-WR duos in the NFL right now.
5. Russell Wilson and DK Metcalf (Seattle Seahawks)
Anytime you set out to rank the best NFL QB-WR duos, you need to consider explosiveness and upside. Even though they haven't been together long, Wilson and Metcalf absolutely stand out.
Russell Wilson has been one of the most consistent QBs ever since he entered the league in 2012. The Seahawks have yet to have a losing season with Wilson at the helm. They also won Super Bowl XLVII and were this close to winning Super Bowl XLIX.
Even with the success early in his career, you could certainly argue Wilson's last two seasons have been his best. What changed in those seasons? WR DK Metcalf joined the team.
Wilson set a career-high in completions (384), passing attempts (558), completion percentage, (68.8), and passing touchdowns (TDs) (40) in 2020. He also threw for 4,212 yards. That was just nine short of breaking his career mark for a season.
Metcalf played a big hand in Wilson's excellent season. He became more of a complete number one WR, and is now even among the best NFL wide receivers in 2021.
After having just 58 receptions in 2019, Metcalf upped that number to 83. In turn, his targets rose from 100 to 129.
What makes Metcalf so dangerous is his physicality and speed. Metcalf stands at 6' 4" and 229 pounds. Most guys that big can't keep up with the league's fastest players, but that doesn't apply to Metcalf.
He famously ran down Budda Baker on an interception return last season. This year, Metcalf ran a 10.37 100m in an Olympic qualifier.
Wilson is 32 years old and will be 33 in November. You would think he's at a point in his career where he should be slowing down. Metcalf's arrival has done the complete opposite. Wilson is playing the best football of his career, and Metcalf is just scratching the surface.
There are people who believe the Seahawks will take a step back in 2021, but I'm not buying it. They won the division last season, and I think they'll be a playoff team again.
4. Kyler Murray and DeAndre Hopkins (Arizona Cardinals)
Kyler Murray is a good example of what happens when you give a good QB an elite WR. Murray had a solid rookie season, but his top targets were Larry Fitzgerald and Christian Kirk.
Fitzgerald is likely a top 10 WR all time and will no doubt be a Hall of Famer. The thing is, he's well past his prime. He was 36 years old when the 2019 season started. Fitzgerald can succeed as a possession receiver, but not a top target.
Kirk is a fine player himself, but he's more successful as a number two option. Enter DeAndre Hopkins.
Hopkins has been an elite WR ever since entering the league. He went over 1,100 receiving yards and six TDs in five of his seven seasons with the Houston Texans. Their questionable decision to trade him turned out to be great for Murray and the Cardinals.
Quite quickly, this pairing became one of the best QB-WR duos in the NFL. Giving a young QB like Murray a go-to option like Hopkins is perfect for his development.
Murray improved his completion percentage from 64.4 to 67.2. His passing yards went up from 3,722 to 3,971. Finally, his passing TDs improved
from 20 to 26.
Hopkins had no trouble adjusting to his new team and QB. He tied a career-high with 115 receptions. He also went over 1,400 receiving yards for the third time in his career. Both marks ranked top three in the NFL.
The duo nearly led the Cardinals to their first playoff appearance since 2015. Still, their 8-8 record was a big improvement from a 5-10-1 record in 2019.
The biggest downside for the Cardinals is they're playing in the toughest division in football. Most people look at them as the "worst" team in the division.
If nothing else, I believe they can challenge for a wildcard spot. I expect Murray to improve his game and possibly pass for over 4,000 yards for the first time in his career.
3. Josh Allen and Stefon Diggs (Buffalo Bills)
If Kyler Murray is a good example of a solid QB getting an elite WR, then Josh Allen is the perfect example. Allen really struggled his rookie season. He had just 2,089 passing yards, 10 TDs, and 12 interceptions in 12 games.
In Allen's defense, his top WR that season was Zay Jones. Not exactly a top WR option, especially for a rookie.
Allen improved his game in 2019 with the addition of John Brown and Cole Beasley. Still, those two guys are more of number two options. That's when the Bills made the move that completely turned their franchise around.
They sent four draft picks to the Minnesota Vikings for Stefon Diggs. The move gave Allen a true number one WR for the first time in his career.
Brandon Beane: Stefon Diggs trade was a win-win for us and Minnesota https://t.co/MDJx8zfOHh

— ProFootballTalk (@ProFootballTalk) January 27, 2021
Allen took his game to a new level. His completion percentage improved from 58.8 to 69.2. His passing yards (4,544) and TDs (37) were by far career highs for a season. He was also extremely efficient with an 81.7 QBR and 108.2 passer rating. All five of those stats ranked top five in the NFL.
The fantastic season earned him a second-place finish in MVP voting.
While Allen certainly took a big step, it wouldn't have been possible without Diggs. Diggs led the league with 127 receptions, 166 targets, and 1,535 receiving yards. Not bad for someone who was viewed as just a deep threat in Minnesota.
Together, the duo led the Bills to their first AFC Championship game appearance since 1993. While they did lose that game, there's a lot of reason for hope in Buffalo. Allen is just 25 years old while Diggs turns 28 in November.
With Allen and Diggs leading the Bills elite offense, their Super Bowl window is wide open.
2. Patrick Mahomes and Tyreek Hill (Kansas City Chiefs)
What happens when you pair the best quarterback in the league with the league's fastest player? A ton of fireworks.
Patrick Mahomes burst onto the scene in his first full-time season. He won the MVP in 2018 by throwing for 5,097 yards and 50 TDs. The big season coincided with Tyreek Hill's best season.
Hill set a career-high in receptions (87), targets (137), receiving yards (1,479), and yards per reception (17.0). The receiving yards, TDs, and yards per reception ranked top five that season, too.
The duo missed a combined six games in 2019. Mahomes still produced a strong season with 4,031 passing yards, 26 TDs, and a career-low five interceptions.
The pairing teamed up to help the Chiefs win Super Bowl LIV. Hill had nine receptions for 105 yards. Mahomes threw for 286 yards and two TDs.
The Chiefs were trailing 20-10 with just over seven minutes remaining in the fourth quarter. Faced with a 3rd & 15, Mahomes completed a 44-yard pass to Hill. The Chiefs scored 21 unanswered to win that game.
Both players got back to their regular season success in 2020. Mahomes posted a career-high in completions (390), attempts (588), and completion percentage (66.3). His 4,730 passing yards, 38 TDs, six interceptions, 82.9 QBR, and 108.2 passer rating all ranked top five in the league.
Hill bounced back with 1,276 receiving yards and 15 TDs. The TDs were the second-most in the league.
Hill had the best game of his career in week 12 against the Tampa Bay Buccaneers. Check out his final stat line.
13 receptions
269 receiving yards
3 touchdowns
Mahomes carved the Buccaneers up at will and finished with 462 passing yards.
With back-to-back AFC Championships, the Chiefs appear to be on the brink of a dynasty. Mahomes and Hill will be leading the offense for years.
1. Aaron Rodgers and Davante Adams (Green Bay Packers)
Aaron Rodgers long made up one of the best QB-WR duos in the NFL, but it wasn't with Davante Adams. Jordy Nelson was Rodgers' top receiver in the early 2010s. Nelson had four seasons over 1,200 receiving yards and eight TDs. That all changed when the Packers released Nelson following the 2017 season.
Adams became Rodgers' top target in 2018 and didn't disappoint. Adams set a career-high with 169 targets and 1,386 receiving yards. He also caught 13 TDs that season.
Rodgers produced his second-highest season total with 4,442 yards. He also had a very impressive 25 TDs to two interceptions.
Adams missed four games in 2019. Despite that, he still led the Packers in every receiving category. Rodgers had another season over 4,000 passing yards, but his 52.4 QBR was a career-low for a full season.
The duo saved their best performances for the postseason. Adams had eight receptions, 160 receiving yards, and two TDs in the Packers divisional round win over the Seahawks. He backed that up with nine receptions and 138 receiving yards in the NFC Championship game.
Both Rodgers and Adams had dominant 2020 seasons. Rodgers led the league and set career-highs in completion percentage (70.7), TDs (48), and QBR (84.4). He also threw for 4,299 yards and only five interceptions. The strong season earned Rodgers his third MVP.
Adams set a career-high with 115 receptions. He also set a career-high and led the league with 18 TDs. He missed two games, so his 1,374 receiving yards ranked fifth in the league. However, his 98.1 receiving yards per game led the league. He even had a stretch of eight straight games with a TD.
There are reports that Rodgers wants out of Green Bay, so it's possible this duo doesn't even make it to 2021. Adams has his quarterback's back, though.
"I got his back through everything. He knows where I stand, I'll stand on a mountain and scream on the mountain top that I want him back."
The praise has been effusive both ways over the years, too. Provided Rodgers doesn't exit Green Bay prematurely, it's a good bet these two will continue to make up one of the NFL's best QB-WR tandems.
Other Great QB-WR Duos
Tom Brady was the highest QB on my top-10 list not to make this list. I think he and Mike Evans would be sixth on my top QB-WR duos for 2021.
Evans had a great season with 1,006 receiving yards and 13 TDs, but Brady likes to spread the ball around. Chris Godwin had more receiving yards per game, and guys like Rob Gronkowski and Antonio Brown also made impacts for Tampa Bay.
Ryan Tannehill has two chances to join this list. He'll have two top-10 WRs to throw to this season in Julio Jones and A.J. Brown.
He has more chemistry with Brown, but Jones is a more established veteran. We'll see if one of them can emerge as the go to target.
There are certainly other great QB-WR duos in the NFL, but perhaps it may require some time for others to state their case for a shot at cracking the top-5.
September
Casino of the Month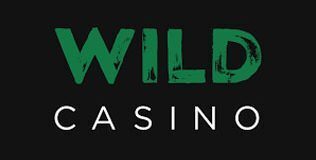 Welcome Bonus
250% up to $5,000