My Top Five Gamesys Slots and Why I Like Them

I've decided to become more adventurous in choosing favorite slot games these days. I usually gravitate to themes that I find most appealing. But I know I'm missing out on many others that I may like even more.
So, when I put together my list of top five Gamesys slots, I started with a few familiar themes. But then I ventured out and had included three others that don't follow any set pattern.
While you may have heard of The Godfather and Agatha Christie, themes using nuts and bolts, airplanes, and hot and cold superheroes could go in any direction.
The following five games are my personal favorites from the Gamesys online collection. If I catch your attention with any of them, you can easily try it out for yourself. Simply take a look at our recommendations for where to play Gamesys slots online.
The Godfather
There are many Godfather-like slot conversions produced for land-based and online play. But Gamesys' "The Godfather" is the real deal. It features images of Corleones and enforcers on the dark and authoritative backdrop of the Don's office.
Francis Ford Coppola directed 1972's Best Picture based on a novel by Mario Puzo. The film also produced Oscars for Marlon Brando as Best Actor and Best Adapted Screenplay for Coppola and Puzo.
There's a valid argument that The Godfather is the best gangster-type movie of all time and perhaps one of the top all-time bests.
This slot adaptation is a sophisticated take on the film with toned-down musical accompaniments and graphics that aren't cartoonish. In my opinion, there was enough to keep me engaged and watching for the little details, but it wasn't over the top. The symbols include some of the characters as well as a car, gun, pasta, wine, and gold phone.
The Wild Symbol is a rose. When it's used to create a winning combination, a petal falls off and floats to the bottom of the screen. Those little touches add a lot to the game while still keeping things tasteful and refined. Well, as refined as you can get with a slot machine, anyway.
I do wish that the bonus round came up more often, though, as it can change your credit balance quite a bit if the reels are cooperating. It's called the Wedding Free Spins Bonus, and it's an unusual one. The outcome of your free spins will move you up and down the wedding cake layers. If you're winning, you're going to end up with higher multipliers.
During the bonus free spins game, you also get stacked wilds, and you keep spinning until it's time to cut the cake. Cake cutting is mandatory when you're in the bottom layer, and your spin isn't successful. But you can get up to ten more wilds during your last (aka "cut the cake") spin.
The Godfather is one of the best of Gamesys' slots. It's just the right combination of game features and theme enhancements. This game won't get old quickly. You could play it for hours and still want to play it again the next day.
Agatha Christie's Mystery Wilds
I'm going to admit it, right from the start. I'm an Agatha Christie junkie. I watch the Poirot and Miss Marple series over and over, even when I'm able to recall "who did it." Murder on the Orient Express can be remade several times, and I'll enjoy them all.
So, turning Agatha Christie into a slot game was intriguing to me. But this game is a perfect example of why you shouldn't judge a book by its cover (pun intended).
At first glance, it looks like the kind of slot game that I would typically pass right on by. The screen is extremely simple, and the graphics are cartoonish. That part is still disappointing to me because I think there are so many creative things you can do these days when it comes to visual enhancements.
In any case, once you get going, the graphics don't matter as much, as the premise is really fun. The symbols include Miss Marple and Poirot as well as a typewriter, books, and poison. The music lends a bit of suspense without driving you batty.
It's the game features, though, that changed my tune on this game's simplicity. On the right of the reels is a Free Spin Meter. Every time you start a new game, the meter indicates the number of wilds on the board. Whenever you get eight or more wilds on the screen, you enter the Mysterious Free Spins Bonus round.
The bonus prompts you to select books to reveal your total free spin count. During those extra games, the meter keeps running, and you can get sticky wilds as well. The sticky wilds are indicated by a magnifying glass that overlays one square on the board. So, you can see the original symbol underneath it. I always love those tiny little details, and this one was impressive.
While this game has 50 paylines and a top prize of only 200 credits per coin wagered, it's not on the generous end of the spectrum. But if you're like me and enjoy mysteries, and you find things like Free Spin Meters welcoming instead of distracting, then I encourage you to give Agatha Christie's Mystery Wilds a try.
There are no dead bodies, just mystery symbols, free spins, and sticky wilds.
Guardians of Fire and Ice
I'm switching gears from more sedate games to one that's full of excitement and special effects. Now, if you're a superhero enthusiast, you may not even consider playing this one.
No, it's not a Marvel or DC trademarked game, but don't go anywhere just yet. I don't collect comic books, but I love all of those movies, too. I'm partial to Marvel, though, and have seen every one in the series.
But don't judge the theme on the Guardians of Fire and Ice game too harshly because the entire concept works.
Once you start spinning the reels, it doesn't matter if these are fictional superheroes that don't fit into the Marvel or DC universe. They're ideal for this slot game.
While there are a lot of extra features, the one I appreciate the most is the tumbling reels or the "raining reels," as Gamesys calls them. Instead of slot reels spinning, your symbols fall into place from the top of the screen.
When you get winning combinations, those symbols then tumble off the screen and are replaced with brand new ones. So, with one wager, you could play several games in a row. Every time new symbols drop, you have new configurations to work with to create additional payouts.
That's just the beginning, though. There's a bonus meter on the right, which creates a similar concept to the Agatha Christie game. But on this one, the meter is counting scatter symbols. Instead of eight, you need four to receive five free spins.
If there are more than four on your game screen at once, your spin count goes up accordingly and can be as high as 13. So, every time you bet, you've got the raining reels and an active Bonus Meter both in play.
Now, when it comes to the wild symbol, it is remarkably similar to the Avengers Tesseract. But I'll be diplomatic and call it a glowing cube. When that symbol ends up in the center of the screen, it mobilizes either the Fire or ice Guardian. Each has different powers like freezing wilds or multiplying wilds. So, this adds a second bonus game in addition to the Bonus Meter.
It's not just the features that make this game, though. The special effects are first-rate. Lasers are shooting and changing symbols, and icons sizzle on the screen. The music is exciting, and the action is fast-paced.
If this sounds like the kind of game you gravitate to, be sure to give it a whirl, as its entertainment value is excellent, and although I placed it in the middle of my list, it's my top pick.
Nuts and Bolts
Admittedly, I didn't gravitate to the theme of this game at first. But I'm glad that I tried it anyway as it has a different feature that keeps the reels in motion.
I got kind of a Jetsons vibe from this game, although there aren't any characters in it, just nuts and bolts and tools. But it's got an oddly futuristic feel, and the music reminded me of the favorite cartoon as well.
The custom feature is called "Winning Streaks." It's a bit like raining reels, but then it takes a different direction. Whenever you get a winning combination on a payout line, the game screen shakes and electrifies. Whereas raining reels gets rid of the winners, Nuts and Bolts keeps the winners and disposes of everything else.
New symbols come on board to join the winning combination, and if successful, the game continues. For example, if three blue "nuts" triggered the winning streak, more blue nuts are needed to add to it and keep things going.
What's enjoyable about this game is that the feature comes up a lot. You usually don't get too far without at least one good payline, and each of those winners sets a streak into motion.
The game is very cartoonish, but I think it's necessary. I tend to seek out more complex graphics. But in this case, simpler is better. You want to keep the focus on the winning streaks and all of the little bells and whistles that accompany them.
Nuts and Bolts has a maximum payout of 7,500 credits, so it's not on the high side. But it's got lower volatility, as you should be claiming more frequent prize awards.
Airplanes
I wanted to close out my list of top five Gamesys choices with an unusual one — for me, anyway. Cool, exciting features and lots of action are usually my requirements for slot games. Airplanes is more of a departure.
The screen is set up to make you feel like you're sitting at an actual slot machine instead of your computer. It's got a 3D console where you click the same buttons that you would at a land-based casino. So, right off the bat, the online play experience is different.
All of the symbols are airplanes, and I don't know one from another except I can match up their features to figure out winning combinations.
If you're up to speed on the different kinds of planes, you'll be able to distinguish one from another. But it's interesting to watch the reels spin and just see planes, and only planes, on the screen.
There are no unusual symbols, nothing to stand out from the rest of the pack. The wilds and scatters are jets as well.
When you press "spin," it sounds like you're at one of the older classic slot machines. You can hear clicking and reels spinning. The sound effects are all traditional slot sounds. The experience is very retro, and should you be someone who enjoys the original slot games from decades ago, you'll enjoy this particular Gamesys title.
Another reason why it's included in this list is the prize potential. There are up to 50,000 credits up for grabs in this game. You can play it exceptionally conservatively with a penny on each of the 20 paylines. Or, if you've got the cash to play with, you can wager up to 200.00 per game. That's quite a difference!
About Gamesys and Their Slots
Gamesys is a London-based slots provider with a 250-game collection. It started with a focus on online bingo. But in 2006, the company produced a Deal or No Deal Slot, which started the slot game-ball rolling in a new direction.
If you're not familiar with Gamesys' library of casino games, you may still know the company from its former Facebook game called Bingo and Slots Friendzy. Gamesys launched the first real-money game on the social networking platform that prompted four million cash bets. But Facebook removed it just two years later.
Despite the lack of Facebook presence, Gamesys' product line continues to expand. It features a combination of some licensed titles, like Million Dollar Money Drop and Breakfast at Tiffany's, with generic themes that have been enhanced with features like raining reels and spin meters.
I hope I've piqued your interest in giving at least one of these Gamesys slots a spin. Each of the five that I've highlighted is diverse in its theme, appearance, features, and overall experience. Gamesys also has plenty of other slot games if you're not resonating with any of these.
I'd like to add one more personal note. Regardless of which game you try first, be sure to give Guardians of Fire and Ice a try at some point. I think you'll be glad that you did.
And if you'd like to experiment with other games, check out our full list of recommended online casinos. There, you'll find the best real money casinos, each with slots from a variety of different providers.
AUGUST
Casino of the Month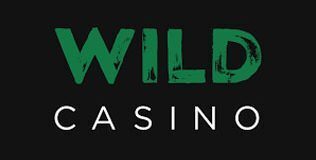 Welcome Bonus
250% up to $5,000
Read Review
Visit Site