Top Five Female Boxers in the World (2021)

Women's boxing has never been healthier.
Although previous eras have brought us some incredible fighters such as Laila Ali, Anne Wolfe, and Lucia Rijker, the best female boxers in the world in 2021 are doing simply fine in carving out legendary careers of their own.
From the United States to Ireland, the top women's boxing champions are showing a lot of their male counterparts how it is done. And that's no exaggeration, either.
Women like Elizabeth Wilkinson have been tearing it up since the 1800s, some still have a bit of antiquated attitude to modern-day female boxers. But thanks to major developments in the past few decades, women from all around the world are getting the chance to set some very impressive records.
Join me as I look at the best female fighters in boxing in 2021, starting with a tough police officer with a granite chin.
Delfine Persoon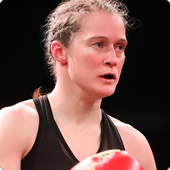 Nationality: Belgian
Current Weight Class: Lightweight
Titles: N/A
Ranked as the pound-for-pound fifth-best female boxer in the world in 2021 by The Ring, Persoon is recognized globally and well respected in the sport.
Born in Gits, West Flanders, Persoon turned professional in 2009 following a successful run in the unpaid ranks. She amassed a record of 20-1 before winning her first major prize, the IBF female lightweight title, by stopping Australia's Erin MacGowan in seven.
Just weeks after Ireland's Katie Taylor lit up the 2012 Olympics in London, Persoon finally had her hand on a major title.
But part of her must have been envious at the success Taylor enjoyed. Especially as it was the first time that the Olympics had allowed female boxers to compete.
Persoon would eventually get the chance to test herself against Taylor when the pair were matched up in May 2019.
The stage was set for a huge lightweight title showdown with the Bray-native on the undercard of Anthony Joshua vs. Andy Ruiz in New York, with Persoon's WBC and Taylor's WBA, IBF, WBO, and inaugural The Ring female lightweight straps on the line.
Despite looking to have done enough to pull off a major shock, Taylor left Madison Square Garden with a majority decision. Persoon didn't take it kindly, and bagged a rematch, only for Taylor to scrape through on the cards.
Having pushed arguably the best female boxer on the planet to her absolute limits on two occasions, the Belgian's name is set in stone in the world of women's boxing.
Jessica McCaskill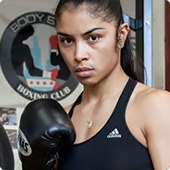 Nationality: USA
Current Weight Class: Welterweight
Titles: Undisputed Welterweight Champion
There can be no list of the greatest female boxers in 2021 without Jessica McCaskill.
Born in St. Louis, Missouri in September 1984, McCaskill would move to Belleville, Illinois as a child. Her childhood was extremely tough, and money was hard to come by.
Raised by her great aunt and her four sons, the abandoned infant found her home in a tiny closet located in the back of an old church. With just an old radio for company and limited food, the young McCaskill would also have to navigate the streets around her carefully.
With gangbangers popping bullets at anyone in the wrong colors, she learned tough lessons at an early age that would equip her with the tools she needed to excel in boxing.
Having shown incredible heart and resilience as an amateur, McCaskill would slowly develop the skills that would turn her into one of the top female boxers in the world.
Now 36, McCaskill's day to day life couldn't be any further from the hardship and strife she experienced as a child. Not only is she the top welterweight on the planet but is one of only two women to win lineal championships in two separate weight classes.
She is, hands down, one of the top female boxers in the world in 2021.
Amanda Serrano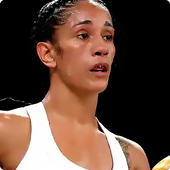 Nationality: Puerto Rico
Current Weight Class: Featherweight
Titles: WBC, WBO, IBO Featherweight Champion
Love her or hate her, Serrano is arguably the greatest female boxer of the past twenty years.
The Puerto Rican is a huge star of women's boxing, with more records under her name than Sony. A straight-talking baller, Serrano delivers a deadly mix of devastating power and high-octane pressure inside the ropes.
A nine-division world champion (yes, nine), the 32-year-old is the most decorated women's boxer of all time. The best part is, that at 32, she is younger than most other top female fighters in 2021.
Serrano is far from done with the sport and is likely to win more titles to add to her burgeoning collection.
The biggest fight in female boxing right now is Serrano vs. Katie Taylor, and it looked as though Serrano-Taylor was going to happen before the pandemic hit sports in 2020.
Taylor and Serrano even got caught in a social media war about the details for the fight, but nothing has come of it yet. Regardless, the Puerto Rican is still regarded as arguably the best female fighter in boxing today.
Claressa Shields
Nationality: USA
Current Weight Class: Light Middleweight
Titles: Undisputed Light Middleweight Champion
If you're going to advertise yourself as the best woman in boxing in 2021, make sure to check in with Claressa Shields first.
The 26-year-old Michigan native is a two-time Olympic gold medalist. She is the first woman in the history of boxing to hold lineal championships.
But perhaps most impressive is that Shields is the only fighter in the history of the sport to hold the WBA, WBC, IBF, and WBO titles — known as the big four belts — in two separate weight classes, simultaneously.
Shields is a ridiculously talented fighter that is miles ahead of anyone near her weight class. Regarded as the pound-for-pound number one by Lineal Boxing Champion and ESPN, "T-Rex" continues to terrify anyone unlucky enough to have to share the ring with her.
The Olympian has found boxing to be so easy that she has recently branched out to mixed martial arts. She will make her Professional Fighters League debut against Brittney Elkin in June 2021.
Regardless of how that fight turns out, it's safe to say that Shields will return to her first love. As one of the best women fighters on the planet, fans will be happy to know she's not gone for good.
Katie Taylor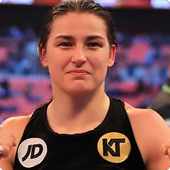 Nationality: Irish
Current Weight Class: Lightweight
Titles: Undisputed Lightweight Champion
Is Katie Taylor the best female boxer in 2021? I'm not sure, but she is certainly one of the best female fighters on the planet right now.
The undisputed lightweight champion remains unbeaten inside the ropes, and is, as of the time of writing, the number one pound-for-pound female boxer, as per The Ring and BoxRec.
Regardless of who you are, if those two ranking bodies recognize you as the best, it usually means something.
Taylor was born and raised in Bray, Wicklow, just a short distance from the Irish capital of Dublin. Her father, Peter, was born in England but later settled in Ireland after meeting Taylor's mother.
Having won the Irish senior light heavyweight championship in boxing, Taylor would later teach his daughter everything he knew.
The young Katie Taylor excelled in sports, playing Gaelic football and camogie for Bray Emmets and Fergal Ógs, and participating in running and soccer. Taylor would go on to play for the Republic of Ireland women's national team in the latter, earning 11 caps and scoring two goals.
Although she was offered scholarships from colleges in the United States, the Wicklow-native decided to stay in Ireland, opting to study at Dublin City University, where her brother teaches as a math professor.
It proved to be the right move, as Taylor began to dominate on the amateur scene. Pretty soon, she was winning European and World Championships in the unpaid ranks.
As mentioned earlier, Taylor won gold at the 2012 Olympic Games in London. This was a massive boost to her profile and one that would help the Irishwoman establish herself as a massive star.
Taylor signed with Eddie Hearn's Matchroom Boxing in 2016 and has gone on to make a serious career for herself. If she is not the best female boxer in 2021, she is darn close.
As the undefeated, undisputed lightweight champion of the world, she leads arguably the most glamorous division in women's boxing. But how much longer will Taylor hold the throne?
Wrapping Up the Greatest Female Boxers in 2021
I am confident that the ladies above account for the five best female boxers in 2021.
Although the sport is as competitive as it has ever been, these women continue to stand out as the elite of women's boxing. But with just one of the five fighters above under the age of 30, we could see a much different-looking list of the top female fighters in boxing in just a couple of years.
But for now, I am going to enjoy every last minute of these warriors' careers. I'm sure you feel the same.
To find the latest boxing opinion, odds, bets, and picks, head over to the following sections of our site.
AUGUST
Casino of the Month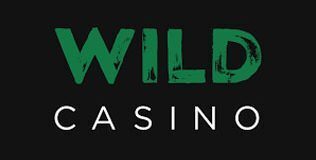 Welcome Bonus
250% up to $5,000
Read Review
Visit Site