Hide Bonus Offers
| | | | | |
| --- | --- | --- | --- | --- |
| #1 | Bovada Sports | 50% Up To $250 | Visit Site | Bovada Sports |
| #2 | BetUS | 125% Up To $2,500 | Visit Site | BetUS |
| #3 | MyBookie | 100% Up To $1,000 | Visit Site | MyBookie |
| #4 | Everygame | 100% Up To $500 | Visit Site | Everygame |
| #5 | BetOnline Sports | 60% Up To $1,000 | Visit Site | BetOnline Sports |
Top Entertainment Events You Can Make Money Betting On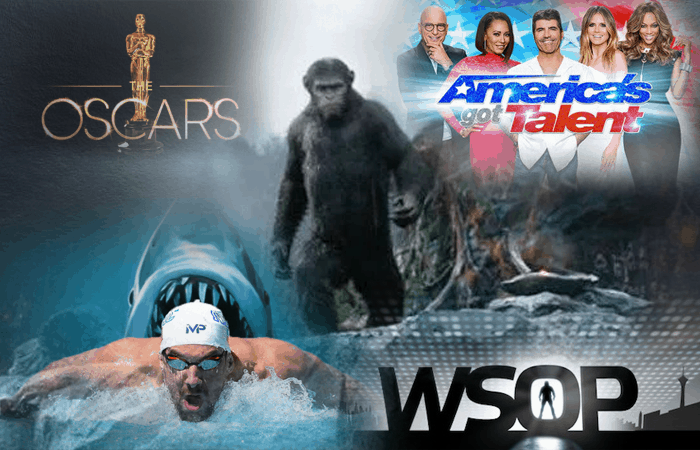 Everyone knows about entertainment betting by now. It's fun, it's engaging, and well, it's entertaining. There isn't much that's better than watching your favorite shows, events or competitions than tuning in with some cold, hard cash attached to your viewing pleasure.
We can obviously spend more of our time wagering on sports or playing casino games, but betting on the entertainment we love truly takes the entire betting experience to a whole new level. Blindly betting on entertainment is something we all probably have done and will continue to do, but there actually is a bit of an art to making money betting on entertainment.
To help you gauge the best spots to put your cash on the line, let's break down the best entertainment betting events, either based on popularity, odds or value:
TV Show Betting
Modern television knows exactly what it's doing. Even in the streaming age where Hulu Plus and Netflix battle the cable giants, we're still getting high-level TV produced that leaves us hanging at the edge of our seats. If it's not thrilling us by the moment, it's at least keeping us guessing by the episode, and certainly with each season's finale.
This can probably be illustrated best in recent years when numerous entertainment betting sites have offered up bets that ask viewers to wager on which of their beloved TV characters will be next to die. This caused loads of speculation once Negan rolled into town on The Walking Dead and it's really been a constant force in Game of Thrones, which seemingly protects no characters and really knows no bounds.
These are two of the biggest shows on television right now, but they also map out a betting sect that perhaps you haven't had the luxury to enjoy yet. It's not always just about which massive character will die next, either, as TV show betting leaves the door busted wide open to all types of betting categories.
For this type of bet, it's key that you follow the story and know enough to potentially project how the show will unfold. This could give you an idea as to which characters will be next to die and based on the odds different sites provide, you can then wager accordingly.
Bovada is currently offering some enticing TV show bets, as bettors can wager on who will end season 7 of Game of Thrones on the Iron Throne, or they can bet on numerous wagers for Spanish show, En Tierras Salvajes.
Nathan's Hot Dog Eating Contest
From TV to eating contests, we go. There are a number of professional eating contests held throughout the year, but few actually are available to bet on. That isn't the case with the renowned Nathan's Hot Dog Eating Contest, which features one of the greatest professional eaters in history – Joey Chestnut.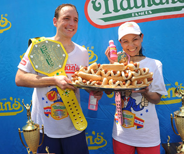 Chestnut won his 10th title this summer, and at one time ripped off 8 consecutive wins in the world's most famous professional eating contest. There are several bets hosted each year, ranging from a total number of hot dogs eaten, to the first-place winner, as well as results for the women's side and other contestants beyond Chestnut.
Going forward into 2018, we can probably look for some value behind another Chestnut bet, while also pondering alternative bets that could give us a return on our investment. After all, Chestnut can't win forever, right?
World Series of Poker
You know betting is fun when you can gamble on other people, well, betting. The World Series of Poker is without a doubt the biggest stage for this type of entertainment betting, as you can bet on the main winner with a long list of options, or bet on numerous side contests at the WSOP.
The real focus here is the final table and which poker player will take home the title. There is a lot building up to the final table, which usually gives us a good idea of who the best value bets are. Obviously, there are the usual suspects to consider, but if you do enough research, you could find a value bet or two that could make it to the final table.
The Oscars
Another fun entertainment betting option is The Oscars. The yearly Academy Awards roll out the red carpet for a fun and rewarding event for the top talents in film for each year, which highlights the best directors, actors, actresses and several other specialists in the movie industry.
More than just honoring elite talents or performances, though, this gives us an opportunity to make some serious coin. We usually have a very good idea as to who the top favorites are, which means betting on the favorites makes for safe and easy winnings.
While The Oscars are usually pretty straightforward, there are still some big upsets and there are also a number of categories that oddsmakers know nothing about. We can make most of our cash placing safe bets on the big favorites and then do some research to locate value elsewhere. The best part is this is all happening life and this is a great event to throw a betting/viewing party for.
The Oscars aren't the only awards show we can place bets on, of course. The Razzies, Golden Globes, Emmy's and so many others often will give odds and bets for viewers to take advantage of. The Academy Awards simply takes the cake in that department.
Political Betting
It might not always actually be "entertaining", but we can actually try making the most of an often-boring political process by wagering on it. It's obviously way more fun when we have realistic prospects of bringing in some green, but if we can put a little money on the line, perhaps we'll have added reasoning to pay attention to what is going on around us in the political world.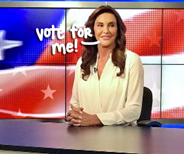 A year ago, few really thought Donald Trump had a shot to be named President, yet here we are. Those odds were quite long when the process started, and if you wanted to place a bet to support the current POTUS or merely as a joke to make things interesting, you could have come away with a solid profit.
Entertainment betting exists in politics beyond just wagering on who will be the next President of the United States, of course. Bettors can freely bet on legislation being passed, how long Presidents will last in their current term, or other political bets.
A current bet offered at BetOnline ponders Caitlyn Jenner's chances to lock down a U.S. Senate spot (Yes +1400, No -4000). The idea has been floated that Jenner could make a run for the office, but obviously, oddsmakers don't yet buy it as a realistic possibility.
Singing & Talent Competitions
The only thing better than witnessing sports competitions is competitions that actually exist in the entertainment field. The options really are endless, but the big ones we always want to keep an eye on are the big singing competitions like American Idol, X-Factor, and The Voice, as well as the greatest all-encompassing talent show in the U.S. – America's Got Talent.
All we really need to do to gain an edge here is reflect on past winners and show history, as well as track the success of contestants. For The Voice specifically, we can find out which artists are garnering the most votes, tweets, and downloads, so we can get a good idea of who is on the rise or who is in the fall. You can also use your own opinion to mesh with perceived value, but putting in some research to find actual data to put to use is always a good idea.
We are typically forced to wait until the show is fairly advanced or close to the finals before we see odds for these competition shows, but once they come out we can go value hunting. This type of betting puts the favorite front and center for our bets, but it's also always good to do our research and place a few educated flier bets that offer tantalizing upside.
Pop Culture/General Entertainment
One last area we can make money from in entertainment betting is pop culture in general. This can cover all ground and isn't necessarily specific to any one thing. This ranges from celebrity marriages and divorces (no, seriously), celebrities and athletes getting out of prison (there is an O.J. Simpson parole bet at Bovada right now) and the list goes on.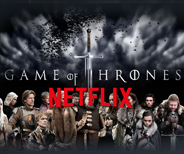 This genre serves as a "miscellaneous" category for entertainment betting, as it can feature bets for special events like the crazy Michael Phelps vs. Shark bet, or even how major films will fare when they first hit the box office for the opening weekend. Bookmaker is one entertainment betting site that featured killer bets for the first weekend of the Star Wars films, as well as the War for the Planet of the Apes film.
The list is endless when it comes to possibilities in entertainment betting and sometimes there aren't even defined categories. The point is if it's not a sport, it probably files under entertainment to some degree and if there can be odds and bets created, it's probably worth featuring on some of the top entertainment betting sites.