Top Eight MLB Player Props to Bet in 2021

With Opening Day inching closer and closer, the top MLB betting sites are beginning to open the door to more action. World Series odds and team win totals have been out for a while, as have odds for all of the individual awards.
Now is when the bookies are starting to release their lines for the statistical leaders. In other words, all of the MLB player props for the 2021 season.
I see eight of them on the board right now, so the plan is to offer two choices for each. Keep in mind, I'm not just looking at these markets in a vacuum. I'm taking price tags into account.
Home Run Leader – Jimenez (+3500) and Soto (+1200)
I'll be short and sweet here since I elaborated on my thoughts regarding the home run leader in an earlier post. One of my bold MLB predictions in January was that Eloy Jimenez would lead the majors in dingers, and his +3500 price tag at BetUS had me in a hurry to latch on.
Especially considering Eloy's odds to lead the league in homers are in the +1500 range at many competing sites.
My other choice would be the Nationals left fielder and the guy I think is the most intimidating batter in all of baseball.
Juan Soto: Is good.March 4, 2021
Juan Soto launched one over the outfield fence every 11.8 at-bats in 2020. If he can stay healthy, 40 taters seem like a relatively safe floor. Hitting 50 HRs is a genuine possibility.
RBI Leader – Manny Machado and Anthony Rendon
The Padres are going to score a lot of runs in 2021. They were ranked 3rd in the big leagues in runs scored in 2020 and have an even more well-rounded lineup this time around. Slated to hit third behind Trent Grisham and Fernando Tatis Jr., few players (if any) are in a better position than Manny to rack up ribbies in the upcoming year.
Machado finished 5th in the majors in RBI last season and knocked in 107 during his final year hitting in a suspect lineup in Baltimore. Manny has missed a total of six games in the last three seasons combined; he's missed just 17 games since the start of 2015. His durability, combined with his proficiency at the plate and the talent in front of him, makes him my top pick to lead the MLB in RBI in 2021.
Another worthy selection and someone oozing with value is the hot corner in Anaheim. Anthony Rendon has the luxury of hitting behind Mike Trout, not to mention, he topped all big leaguers with 126 runs batted in in 2019. Rendon led the NL in doubles in 2018 and 2019 and is poised for a huge season.
A good bet to hit over .300 with 30+ HRs, all signs are pointing toward Anthony tallying a whole bunch of RBIs.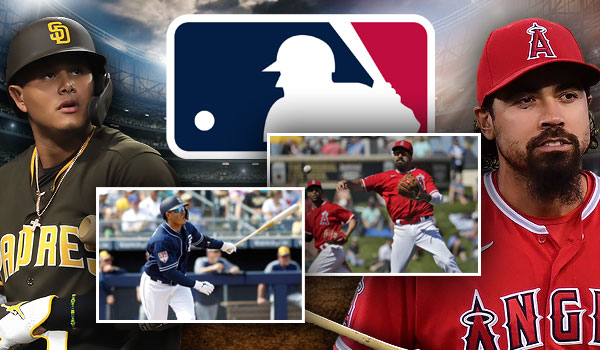 Hits Leader – Trea Turner (+1100) and Tim Anderson (+1500)
Rather than go out on a limb and start dumpster-diving for really appetizing odds, I'm playing this one a bit safe. Trea Turner's 78 hits in 2020 led all MLB players.
Turner's .335 clip at the plate last season was the second time in his young career he's reached that mark (hit .342 as a rookie in 2016), and hitting leadoff in Washington means lots of at-bats are coming his way.
Everything about Turner hints at a player who's set to enter his prime.
Perhaps an even more logical pick for this MLB player prop is nabbing Tim Anderson at the handsome price of +1500.
Like Turner, Anderson is slotted at the top of his order, although unlike Trea, Tim is positioned atop one of the best lineups in baseball. The White Sox shortstop has missed a chunk of games over the last two years, but when on the field, few are more reliable at collecting base hits.
Tim Anderson By the Numbers – 2019 and 2020
Games Played
Hits
Batting Average
123
167
.335
49
67
.322
A little bit of math tells us that's 234 hits in his last 172 regular-season games.
Runs Leader – Mookie Betts (+800) and Bo Bichette (+6000)
As much as I like Ronald Acuna Jr. and Freddie Freeman in this category, nothing sticks out more than Mookie Betts at +800. Mookie led the league in runs during his final two years in Boston before transitioning West to the top of Dave Roberts' order.
Mookie Betts Is a Run-Scoring Machine
Year
Games Played
Runs Scored
MLB Rank
2018
136
129
T-1st
2019
150
135
1st
2020
55
47
4th
Given the big bats that loom behind Betts in La La Land, not many versions exist of the Dodgers right fielder not being in the mix to lead the majors in runs in 2021. We're talking about a career .301 hitter who's likely to steal 20+ bases and someone who registered 40 or more doubles in five straights seasons (2015-2019). The guy essentially owns a second home in "scoring position."
Moving along to an MLB player props prediction a bit more off the wall. Or is it?
Toronto pulled all the right strings in the winter and now enters the season as a legit WS contender. The player who could benefit most from adding George Springer and Marcus Semien to the lineup is the kid who's sandwiched between them in the order.
75 games into his Major League career, Bo Bichette is hitting .307 and has accumulated 27 doubles and 16 homers. I love him as a dark horse pick if you're betting on the AL MVP, hence, I feel obligated to take a stab on him leading the league in runs.
Stolen Base Leader – Adalberto Mondesi and Ronald Acuna Jr.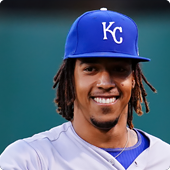 Laying -130 on player against the entire field normally wouldn't be my cup of tea. With that being said, this is a worthwhile exception. Adalberto Mondesi burst onto the scene when he swiped 32 bags in just 75 games in 2018. He proceeded to steal 43 bases in 102 games the following season (2nd in MLB) before ringing up a league-high 24 SBs in 2020.
And get this. Mondesi's 24 stolen bases last year were more than 13 MLB teams had as a whole. No other player recorded more than 15 steals. And the best part?
Mondesi hit .256 and sported an atrocious .294 on-base percentage last season, and yet he still dominated the league in the stolen base category. In other words, you don't have to sweat his poor BA or his horrific BB/K ratio. Fantasypros.com projects Adalberto for 50 SBs in 2021 – nobody else is projected for more than 34.
I'm pegging Ronald Acuna Jr. as the other option, although I'm aware that Atlanta isn't gung-ho about being aggressive on the base paths. As competent as the Braves batters are, it's simply not as necessary.
Nonetheless, Acuna did lead the National League with 37 steals in 2019, and he posted an impressive .406 OBP last year despite only hitting .250. Brian Snitker's unwillingness to be assertive when Ronald gets on base is about the only thing that could hold Acuna back from throwing his hat in the ring.
Wins by a Pitcher Leader – Gerrit Cole and Shane Bieber
This is one of the MLB player props in 2021 that I zeroed in on in a separate post. As far as what draws me toward Gerrit Cole in this market, where do you want me to start?
Cole logged 200+ innings from 2017-2019 and was well on his way to a 200+ inning pace during his first season in the Bronx. The 20-game winner in 2019 is the epitome of a workhorse, and the expected boost in run support upon arriving in the Big Apple immediately came to fruition. In fact, Cole was aided by more run support than any other pitcher in 2020 (7.64 runs/9 innings).
Coming off a memorable campaign in which he won the Pitching Triple Crown and the AL Cy Young, buying stock in Shane Bieber at +1500 makes a lot of sense. He won 11 of his 19 starts as a rookie in 2018, he won 15 games in 2019, and he won 8 games (most in the league) in 2020. And his ERA keeps dropping and dropping.
Shane Bieber – A Timeline of His ERA in the MLB
Season
ERA
2018
4.55
2019
3.28
2020
1.63
Strikeouts Leader – Jacob deGrom nd Lucas Giolito
I could easily just pencil in Cole and Bieber here too and call it a day, but what fun is that? Jacob deGrom has led the National League in strikeouts in each of the past two seasons, and according to Mets first baseman Pete Alonso, his best is on the horizon.
"He's aging like fine wine. It's so fun to watch, because every year, he just keeps getting better and better."
Perhaps Alonso is onto something because deGrom's strikeout rate continues to skyrocket.
Jacob deGrom – SO9 (Strikeouts per 9 Innings)
Year
SO9
2017
20.7
2018
11.3
2019
11.3
2020
13.8
Jacob's flames were on full display in a March 11th Spring Training start versus Houston.
Jacob deGrom faced 9 Astros tonight. He struck out 7 of them. ???????March 11, 2021
Lucas Giolito's K'd 97 batters in 12 starts a season ago. Normalizing that into a standard 33 starts over the course of a full year, the White Sox ace was on his way to well over 260 Ks. The 6'6" burly right-hander is backed by a potent lineup, and Tony La Russa has no intentions about easing Lucas along.
Chicago is charging toward a World Series run, and that means unleashing Giolito to the fullest degree.
Saves Leader – Liam Hendriks (+750) and Kirby Yates (+2000)
The Chi Sox didn't guarantee $54 million to Liam Hendriks during the offseason without a plan of letting him feast on ninth inning leads. After coming on strong in 2019 (1.80 ERA, 25 saves, 8 holds), Hendriks notched 14 saves in 2020 with Athletics and posted a sizzling 1.78 ERA.
Liam has officially emerged as one of the best closers in baseball, and he's in a terrific situation in 2021.
Going back to 2019, it wasn't Aroldis Chapman or Josh Hader who amassed the most saves that year. It was Kirby Yates with 41, who by the way, was pitching for a Padres team that went 70-92 and finished last in their division.
Arriving north of the border on a one-year deal with $5.5 million, Yates is recovered from surgery that removed bone chips in his right elbow (limiting him to just six games in 2020) and appears rejuvenated for the upcoming year with the Blue Jays.
"It's full-go. It's go out there, get ready, get these guys out and prove that I'm still capable of pitching at a high level."
Lurking at +2000 to record the most saves in 2021, I'm willing to roll the dice on Toronto's new closer. Adding Kirby to the roster was one of the best sneaky signings in the 2021 MLB offseason.
Betting on MLB Player Props in 2021
Until Opening Day is upon us, these MLB player props should be available at many of the best US sports betting sites. Locking them in now lets you scoop up some value that won't be attainable once the games get underway.
The same theory applies if you're targeting MLB win totals or betting on who wins each league's Cy Young award. Latch on now and reap the rewards later!
September
Casino of the Month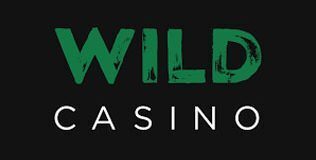 Welcome Bonus
250% up to $5,000