The Top Eight Bowlers in Cricketing History

In a previous post, I shared my take on the best batsmen in the history of cricket. So, it only makes sense that I also discuss my top bowlers of all time, right?
In recent times, it has become increasingly difficult for bowlers to dominate the top batsmen, with batting-friendly pitches now found all over the world. However, the best bowlers always seem to find a way to stamp their mark on the game.
From Muttiah Muralitharan to Dennis Lillee, accompany me as I discuss my top 8 bowlers in cricketing history.
Muttiah Muralitharan – Sri Lanka
There is no way you can talk about the best bowlers in the history of cricket without mentioning Muttiah Muralitharan.
In a relatively ordinary Sri Lanka team, "Murali" dominated the world's best batsmen between 1992 and 2011. Not only is he the leading Test wicket-taker of all time (800), his 534 wickets put him at the top of the ODI charts, too.
Due to his unorthodox style, Muralitharan's career was blighted by controversy. A rare hyperextension of his arm meant that his bowling action was continuously called into question, but following a series of tests, the off-spinner was eventually given the all-clear by the ICC.
With career-best figures of 9-51, Muralitharan was the number one Test bowler for a record stretch of 1,711 days. That's over four and a half years! He is also the fastest player to clinch 350, 400, 450, 500, 600, and 700 wickets, as well as being the only bowler with 800 Test wickets.
Whatever you make of his action, you cannot argue with the statistics. There is no denying that Muralitharan is one of the greatest bowlers of all time.
Glenn McGrath – Australia
Sure, Glenn McGrath is by no means the quickest fast bowler that Cricket has ever seen. But what he lacked in pace, he more than made up for with his freakish consistency.
Best known for sustaining an unrivaled line and length, McGrath's accuracy enabled him to become one of the most economical bowlers in the history of the sport. From the mid-1990s to the late-2000s, the Australian was simply immense.
The "Pigeon" thrived on big occasions, making his achievements even more remarkable. He guided his country to World Cup glory in 1999, 2003, and 2007, claiming a colossal 71 wickets at an average of just 18.19.
McGrath's 563 Test wickets put him second on the list of fast bowlers, while he also sits seventh in the overall ODI rankings (381). Career-best figures of 8-24 underline his ability.
Despite playing alongside greats like Jason Gillespie and Brett Lee in Australia's formidable bowling attack, McGrath stands out above the rest in my eyes.
Wasim Akram – Pakistan
Known as the "King of Swing" for his ability to manipulate the ball in the air, Wasim Akram struck fear into the hearts of helpless batsmen for the best part of two decades.
Starting his career in 1984, Akram forged a frightening partnership with fellow paceman Waqar Younis. The duo transformed Pakistan into one of the most dreaded teams on the planet, although I believe Akram was the star of the show.
The left-armer picked up a tournament-high 18 wickets on his way to securing a World Cup triumph for his country in 1992. His figures of 3-49 against England also saw him pick up the Player of the Match award in the final.
Seven years later, Akram was named captain of Pakistan for the 1999 World Cup. Despite losing to Australia in the final, he still managed to pick up 15 wickets in that competition.
With 502 wickets in 356 matches, Akram remains the second-highest wicket-taker in ODI history. He is also the second most successful fast bowler across all formats of the game, finishing up with 916 wickets to his name.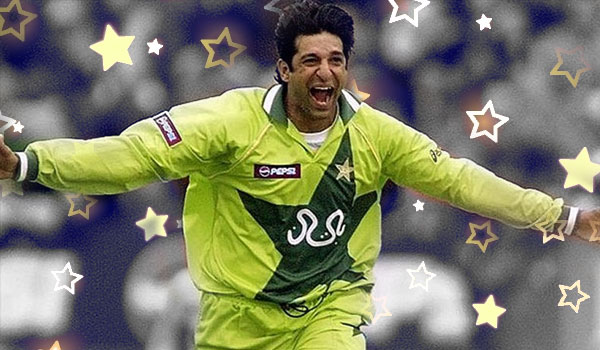 Shane Warne – Australia
When Wisden named their top five cricketers of the 20th century at the turn of the millennium, Shane Warne was the only specialist bowler to be named on the list. Need I say more?
Well, I'm going to say more, because his achievements are worth talking about!
Warne was a wizard with the ball. Even on pitches that didn't favor spinners, the Australian invariably found a way to topple his opponents. You don't take 1,001 international wickets without being a special bowler, do you?
In 2003, the maverick was banned for 12 months after Cricket Australia's anti-doping committee found him guilty of using a masking agent. But he bounced straight back, winning the Wisden Leading Cricketer in the World award in 2004 and 2005.
A year later, Warne became the first man to claim 700 Test wickets, although Muralitharan went on to surpass him.
The Australian broke multiple records throughout his career, yet he is perhaps best known for delivering the "Ball of the Century."
Joel Garner – West Indies
West Indian cricket has been blessed with countless world-class bowlers over the years, but Joel Garner is arguably the pick of the bunch.
Steaming in at 6ft 8in (2.03m), "Big Bird" was almost impossible to face at times. I mean, who in their right mind would want to stand at the crease with Garner at the other end of the wicket? Not me, that's for sure.
The Barbados-born giant was a speedy bowler, but he was also extremely economical. Garner's average of 18.84 puts him second on the all-time list of ODI bowlers, while an economy of 3.09 speaks for itself.
To this day, Garner remains the only player to have clinched a five-wicket haul in a World Cup final. He finished with figures of 5-38 as West Indies crushed England at Lord's to lift the trophy in 1979.
From 1980 to 1995, West Indies didn't lose a single Test series. Garner's international career only spanned from 1977 to 1987, yet alongside fellow pacemen Michael Holding, Curtly Ambrose, and Courtney Walsh, he established himself as one of the best in the business.
Anil Kumble – India
Only two players in the history of international cricket have managed to pick up all ten wickets in a single inning – and Anil Kumble is one of them.
It's fair to say that India is best known for producing memorable batsmen. Sachin Tendulkar, Rahul Dravid, Virat Kohli – I could go on and on. But when it comes to bowlers, "Jumbo" is undoubtedly India's finest.
Following his astonishing 10-74 against Pakistan in 1999, Kumble finished his career with 619 wickets in 132 Test matches. He racked up a remarkable 35 five-wicket hauls along the way, retiring as the third-highest wicket-taker in Test cricket.
From the googly to the flipper, Kumble had every delivery in his locker. The leg-spinner's line and length were always on point, meaning batsmen found it very difficult to play against him.
Ultimately, Kumble was a match-winner. He was capable of transforming his team's fortunes in the blink of an eye, with a heroic 8-141 against Australia in 2004 summing up his ability.
James Anderson – England
James Anderson is the only man on this list who is still playing today. Even at the ripe old age of 38, the Englishman is still going strong.
Since making his international debut all the way back in 2002, Anderson has sent stumps flying all over the world. From his 5-23 in an ODI series against South Africa in 2009 to his Test-best 7-42 against West Indies in 2017, the Burnley-born star has been a threat for almost two decades.
Anderson has claimed more Test wickets (575) than any other fast bowler, giving himself a chance of becoming the first pacemen to seal 600 Test wickets. With Kumble (619) in his sights, the veteran could even move third in the all-time rankings before he retires.
Regardless of his phenomenal figures, I believe Anderson's unrivaled longevity makes him one of the greatest bowlers in the history of the sport. Indeed, it is difficult to think of a player who has maintained such a high level for such a long period of time.
Anderson's ability to swing the ball both ways has baffled endless batsmen. For me, he is right up there with the very best.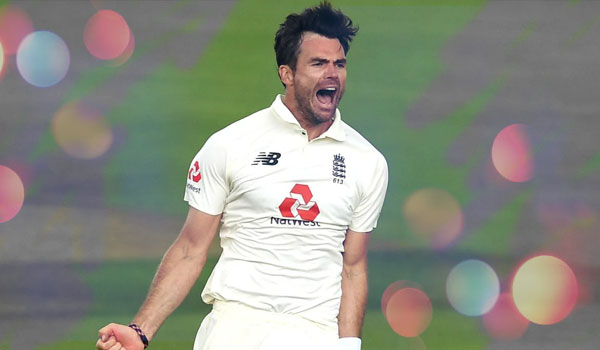 Dennis Lillee – Australia
Dennis Lillee was the fast bowler of the 1970s. The Australian right-armer finished up with 355 wickets in 70 Test matches – a record that stood for five years.
Renowned for his short fuse and relentless approach, the long-haired bohemian was a true fan's favorite. Australia has produced many great bowlers, yet only three have managed to pick up more wickets than Lillee.
After beginning his career as an out-and-out paceman, Lillee was forced to transform his game due to a series of back injuries. However, even with a shortened run-up, he was still able to take wickets at a frightening rate.
He also developed an almost telepathic understanding with wicket-keeper Rod Marsh. Remarkably, Marsh made 95 catches off Lillee's deliveries. No duo has been able to eclipse that record ever since.
Nathan Lyon, Mitchell Johnson, and Craig McDermott have all shone for Australia over the years, but Lillee's pioneering exploits earn him a place on my list.
Closing Thoughts
I'm not going to lie to you, it wasn't easy for me to whittle down this list.
Courtney Walsh, Stuart Broad, and Dale Steyn all deserve mention, while Harbhajan Singh, Shaun Pollock, and Imran Khan were also unfortunate to miss out. Ultimately, I could have gone on forever.
If I've missed out on any of your favorite bowlers of all time, make sure you let me know in the comments section below.