Top DFS Picks for UFC Fight Night 185

MMA fans can only hope that UFC Fight Night 185 escapes from the week unscathed by random fight cancellations.
I've been burned a bit by that in past weeks, and Jim Miller's bout being nixed was the most recent casualty.
Adding to the sadness was a loss by Rodolfo Vieira, who was one of my core MMA DFS picks going into UFC 258.
I did get Kamaru Usman right, at least, while Belal Muhammad got me another win. I aimed high and failed for the most part, though, so it's back to the drawing board for UFC Fight Night: Blaydes vs. Lewis.
This is a very interesting event, although it's admittedly a bit top-heavy. The contrast of styles probably leads to a KO in some regard, but the key to this week will be picking the right side.
I'm here to assist you with that, as I'll break down my favorite MMA DFS picks for UFC Fight Night 185, as well as my top lineup.
Should you be interested in betting on the UFC this weekend, start your process with the UFC Fight Night 185 predictions from in-house MMA betting expert Adam Hayes.
Ready to build a winning daily fantasy MMA lineup? Let's dive into the best MMA DFS picks for UFC Fight Night 185.
Curtis Blaydes ($9.4k)
There is always a chance Derrick Lewis keeps this fight off the ground and pops Blaydes into oblivion. I mean, the dude literally has the most Heavyweight KOs in UFC history.
Unfortunately, Lewis hasn't always faced the caliber of fighter Blaydes is. He also doesn't have the greatest takedown defense, and he isn't close to the wrestler Blaydes is.
Blaydes knows it, too, and he's not about to risk a win to go away from what is a near-certainty to get him a victory.
"I know a lot of people don't care; I have a family. I'm out here trying to feed my family. I don't care if you want me to risk my win bonus, which is $100k…to stand and bang with a guy who has terrible wrestling. Nah. Nah. I'm just not gonna do it."
That's music to my ears, to be honest.
Both of these guys are red hot (4 and 3 straight wins, respectively), but Blaydes has much more impressive wins, with the most recent coming against Alexander Volkov and Junior dos Santos.
The price tag is steep for Blaydes, but his superior wrestling is going to get this fight to the canvas. Once there, I don't see how he doesn't finish Lewis.
The reality is this; Lewis can knockout anyone – including Blaydes – but Blaydes is the more well-rounded fighter. Lewis has the bigger weakness, and it just so happens to play into Blaydes' strength.
Unsure about how this fight could go down? Take it a step further with this Curtis Blaydes vs. Derrick Lewis betting preview.
Aleksei Oleinik ($7.6k)
I didn't think I'd be siding with Oleinik in this fight, but we need to find value somewhere on this fight card.
Normally I'd stay away from a 43-year old who offers little-to-no KO ability, but Oleinik has something opponent Chris Daukaus doesn't; loads of experience.
Oh, and he has an insane 46 career submissions to his name, too.
It's not like Oleinik hasn't been getting it done lately, either. He has three submissions dating back to 2018, and he's actually gone 4-3 in his last seven bouts.
Of those three losses, two came against total man-eaters in Alistair Overeem and Derrick Lewis.
Don't get me wrong, Daukaus has been pretty impressive. He's 10-3 for his career with nine KOs, and he's 2-0 in the UFC, with both wins coming via KO.
He has that one-punch power to end this thing early, but he has been KO'd twice, and he's been submitted before. The latter is where I'd be most concerned, as his lack of high-level experience could jam him up here.
Tom Aspinall ($9.2k)
You can always try Daukaus for the quick KO, but I'd rather pay up and get that with Aspinall.
Talk about a guy who can rock you at any point.
Aspinall lacks experience, but he's 9-2 (2-0 in the UFC) with eight KO wins. The guy is a terrific striker with great patience and the ability to close quickly.
He has a similar bout to Daukaus in that he's taking on an aged MMA icon in Andrei Arlovski.
The 42-year old has gutted out Decision wins in three of his last four fights, and you really can't discount how amazing his resurgence has been.
That said, I think his luck runs out here. It's not like he's finishing anyone these days, and we know Aspinall is out for blood when he gets into the Octagon.
Unlike the other fight where I'm backing the 40+-year-old UFC legend, I think similar styles aid Aspinall here. This fight will likely stay standing up, and his superior size and power will ultimately win out.
Top MMA DFS Lineup for UFC Fight Night 185
Curtis Blaydes ($9.4k)
Aleksei Oleinik ($7.6k)
Tom Aspinall ($9.2k)
Phillip Hawes ($8.2k)
Darrick Minner ($7.4k)
Eddie Wineland ($7.9k)
I will gladly admit that this feels like a really volatile MMA DFS slate at first glance. There are a lot of fights that are mispriced, and so many could go either way.
I think it's important to either just enter a ton of MMA DFS lineups or take a hard stance. I only hand out the one roster each week, so all I can do is take stands and allow you to either agree or make changes on your own.
You know I love Blaydes, Aspinall, and Oleinik. Just keep in mind that all three of these guys are in very problematic spots. Derrick Lewis is a KO artist, Daukaus has major knockout potential, and Aspinall is facing a very experienced fighter.
To wrap things up, I'll tack on Phillip Hawes, Darrick Minner, and Eddie Wineland to give you a solid MMA DFS lineup to start with going into UFC Fight Night.
Let's see what makes these guys stand out.
Phillip Hawes
Hawes is a physical specimen, and the guy is on fire. He's 9-2 for his career (1-0 in UFC) with seven KO wins, and each of his last three fights have been by stoppage.
Hawes reminded everyone of his upside in an explosive UFC debut last October.
Phillip Hawes' UFC debut was cold-blooded ? #UFC254 pic.twitter.com/jYhbfSQLgT

— ESPN MMA (@espnmma) October 24, 2020
He's facing a balanced fighter in Nassourdine Imavov, and there is some risk of Hawes tiring himself out. However, he has elite finishing ability, and that's the kind of upside you want in the world of MMA DFS.
Darrick Minner
The value isn't amazing this week, but I do like Minner's submission ability (22 career submissions) and the fact that he draws a very similar fighter in Charles Rosa.
Rosa is easily the better overall fighter, and it's worth noting that Minner is a finish or bust type of guy. He also can lose track of things on the ground, as he's been submitted eight times in his career.
That's also just a testament to his style and the fact that he wants this fight on the ground. If he can be aggressive here, it's possible he can grind out a Decision win, but the obvious goal is to shoot for the submission to end this one early.
Minner went on record in saying that he "felt disrespected" prior to a shocking upset over T.J. Laramie in his last fight.
Don't be shocked if he keeps surprising us at UFC Fight Night: Blaydes vs. Lewis.
Eddie Wineland
This is another attempt at a seemingly unlikely finish, as Wineland is an established veteran who has no qualms with trading blows with opponents.
The guy is tough as nails, and he is no stranger to inflicting punishment, either.
It's led him to 24 wins (15 by KO) but also contributed to 14 total losses. He has been extremely hit or miss lately, going just 4-5 over his last nine bouts.
That makes him tough to trust, but six of those fights have ended with someone getting stopped. Wineland still offers upside with his striking, and I think he gets a KO here.
Summary
This is not the UFC event to feel comfortable about. Maybe you can't say that any week, but UFC Fight Night 185 may end up having a considerable amount of upsets.
I think that could create more interest than usual in building MMA DFS lineups around some low-owned underdogs. You can also single those fighters out by placing bets at the best sites for betting on MMA.
Regardless, I like the lineup above, and I'd start builds with my first three MMA DFS picks. Hopefully, this post helps you get your process started. Good luck, and enjoy the fights!
September
Casino of the Month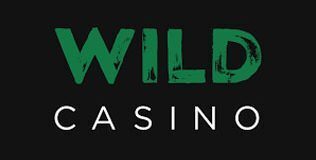 Welcome Bonus
250% up to $5,000