Top DFS Picks for UFC 262 and Recommended Lineup

The UFC continues to push out stacked fight cards, and it is entertaining as ever with a loaded UFC 262 coming our way.
Massive names grace this highly anticipated event, which is headlined by Charles Oliveira and Michael Chandler.
Tony Ferguson and Beneil Dariush also face-off, while Katlyn Chookagian, Shane Burgos, Edson Barboza, and Ronaldo Souza are some of the other star fighters gracing this explosive card.
It is a lot to take in, whether you're betting on UFC 262 or just trying to piece together your MMA DFS lineup. If you want the best bets and latest odds, be sure to check out our UFC betting picks page.
For the daily fantasy side of things, let's go over my top three MMA DFS picks for UFC 262, as well as my favorite lineup for tournaments.
Charles Oliveira ($8.7k)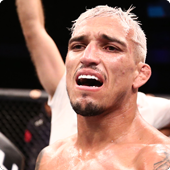 I will preface this by saying that I am a fan of Michael Chandler, and I think he's a dangerous fighter. I also have had some terrible luck predicting headlining acts this year.
That said, Oliveira is a seasoned, versatile fighter who has one thing missing from his illustrious UFC career: a title. He has quite the narrative backing his plight, too.
It feels like UFC 262 has some things coming to a head in a sense, with the biggest thing being Oliveira potentially snagging a belt.
Oliveira has solid striking, but he's also just an adaptable fighter who seems to always be in control of fights, even when it looks like he isn't.
He probably won't finish Chandler standing up, but he could have a path to a Decision win here, and a submission win (19 career submissions) is obviously in play, as well.
Chandler is a dangerous striker, and he's a lot to handle on the floor, but Oliveira can hold his own standing up, and he honestly would love this fight to get to the canvas.
This one really could go either way, but I trust Oliveira's skill set and determination here.
Ronaldo Souza ($8.5k)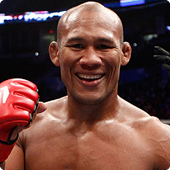 I rarely feel good about backing an aging fighter, but I'm ready to go all-in with "Jacare" on Saturday.
The living legend is 26-9 in his MMA career, and he is a maestro on the ground (14 career submissions). The chief concern would be his recent form, as he's just 1-4 over his last five bouts. That, and the fact that Andre Muniz does not look like an easy opponent on paper.
However, when you look closer at Souza's recent work, he got KO'd by the explosive Kevin Holland, and he's gone the distance with heavy hitters such as Jan Blachowicz, Jack Hermansson, and Kelvin Gastelum.
In theory, age could be just a number here, and the arguably more experienced and more skilled Souza could have a nice bounce-back win up his sleeve.
Beneil Dariush ($8.6k)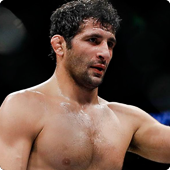 Am I silly to bet against Tony Ferguson? His name is huge, and he still potentially wields KO ability in his fists, but I do not think it's a dumb move.
The 37-year-old has not been the same guy in his last two fights, getting absolutely abused by Justin Gaethje (who hasn't?), and also getting out-maneuvered by Charles Oliveira.
Maybe those were just two impossible spots to put El Cucuy in, but there is no denying he didn't bring his A-game in his last fight, and he took on way too much damage in the fight prior.
Ferguson isn't totally washed, but there have been clear signs of slippage. Insert Dariush, who is very much on the rise with improved striking and an aggressive approach.
There's legit early stoppage upside with Dariush, who is on an impressive six-fight winning streak and could use a win over Ferguson to cement him as one of the best fighters in the UFC.
He may honestly already be there. He is a lot to handle, and a possibly regressing Ferguson will have to be on top of things to avoid another devastating defeat.
Top MMA DFS Lineup for UFC 262
Ronaldo Souza ($8.5k)
Charles Oliveira ($8.7k)
Beneil Dariush ($8.6k)
Mike Grundy ($8.2k)
Shane Burgos ($8.4k)
Viviane Araujo ($7.4k)
This is such a fun fight card, but it is frankly filled with intense bouts that could truly go either way. Most of the pricing at the best UFC betting sites is insanely close and it is just difficult to pick each fight.
I am starting my MMA DFS picks off with the seasoned Souza, the versatile Oliveira, and the aggressive Dariush. The latter is the biggest favorite (-175) of the trio, and there just isn't a lot of wiggle room here.
With that said, they all are extremely talented fighters. They have a narrative in their corner and they offer finishing upside. Nobody is priced too extremely, so it's pretty easy to get to whoever you want.
I'll add in Mike Grundy, Shane Burgos, and Viviane Araujo to wrap
things up.
Grundy just has a style edge in his bout against Lando Vannata, and I'm not too worried about the latter being able to finish him. Speaking of finishing, though, Burgos is looking at a classic toss-up showdown with Edson Barboza.
Barboza has more experience and is lethal in terms of his ability to finish fights at any point, but Burgos does not relent. He's a vicious triker who can unleash combos on his opponent. This is a bout that I feel will almost certainly end with a KO and I give Burgos the narrow edge.
Viviane Araujo is a bit of a throw-in to make this lineup work, but I love her striking and aggressiveness.
Chookagian is the better-known fighter, but Araujo really pushes the pace, she is aggressive, and it takes a lot to get her out of her zone.
She comes in red hot, as she is 10-2 and her only loss since 2017 was a Decision drop to Jessica Eye. Araujo is going to inflict a lot of damage and she showcased her power when she took out Talita Bernardo in 2019.
Knockout of the day UFC 237
Viviane Araujo vs Talita Bernardopic.twitter.com/i03Dr8uWHL

— Blue Corner Fighting (@blue_fighting) January 4, 2021
Chookagian is a good fighter, but she has been a bit more vulnerable lately with two KO defeats in her last four fights. This is a tough spot for her, and especially given the value, I love Araujo's upside as the last fighter in.
Betting Advice for UFC 262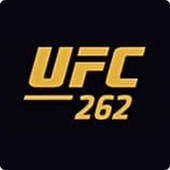 This is a very weird fight card in that it is star-studded, and a lot of the matchups are seemingly well mapped out.
A lot of these fights have major contrasts. In others, both fighters will be eyeing the same route to a win. That should make for multiple fight of the night contenders, and ultimately, a good card.
It does make for hectic MMA betting, though, especially with most of these bouts being priced so tightly. Seriously, I just took another look at the UFC 262 odds, and the biggest underdog is Priscila Cachoeira at +185.
There are no sure things when you look at the odds, as I could argue that a slew of the favorites could be in trouble. Add in some hardware and some fighters looking to get some trademark wins, and things could get dicey in a hurry.
You can roll with my MMA DFS picks for the fantasy scene, but if you plan on betting on UFC 262 this weekend, keep in mind that my picks are largely about the upside.
There is a lot of risk involved with that strategy, especially when you're going against guys with massive KO potential like Barboza or Chandler.
Whatever you do, I hope my UFC 262 DFS picks help you out in some manner. Good luck and enjoy the fights!