Top DFS Picks for UFC 263

After an underwhelming UFC card, the MMA gods make it up to use with an insane event via UFC 263 this weekend.
The uber-hyped rematch between Israel Adesanya and Marvin Vettori is the main event – and rightfully so – but it is far from the only reason to tune into this card.
Massive names like Deiveson Figueiredo, Leon Edwards, Nate Diaz, Brandon Moreno, Demian Maia, Belal Muhammad, and others highlight one of the best events of the year.
If you want to bet on UFC 263, feel free to head over to our MMA betting picks page for the latest odds, picks, and predictions. For all things daily fantasy MMA, I've got you covered with the best MMA DFS picks and top lineup for UFC 263.
Israel Adesanya ($9.3k)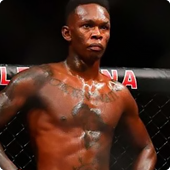 I will say there is always some risk associated with rematches, plus Adesanya is coming off his first professional loss.
That said, the guy is a monster, and his only loss is to Jan Blachowicz. Nobody is going to sniff at that, and The Last Stylebender has otherwise mopped the floor with some big names.
Adesanya made quick work of an aggressive striker in Paulo Costa, he outlasted Yoel Romero, and he has convincing wins over Robert Whittaker, Kelvin Gastelum, Anderson Silva, and Derek Brunson.
He also scored a Decision win the first time he went up against Vettori. This dude is lethal, he has a big size and reach edge, he won the previous meeting, and he's arguably too good to not bounce back after dropping his first loss ever.
Am I hunting for a Decision win here? Probably, but Adesanya has the ability to end this fight early, and the five rounds, strikes, and win should be enough to make him one of the night's top MMA DFS picks, no matter what.
Deiveson Figueiredo ($9.1k)
I am always going to be Team Figueiredo. There is no denying that his last meeting (with Brandon Moreno, no less) was quite close, but this is one of the most vicious fighters on the circuit.
Figueiredo went five rounds with Moreno in what was ultimately a draw, and Moreno's heart was evident as he looked a little more gassed.
Moreno's effort was impressive, but in a rematch, I think Figueiredo's explosiveness is going to give us a much different ending.
Don't get me wrong, Moreno is a fantastic fighter, and he showed zero fear in a very good fight. But he also left himself open to some shots that – should he do it again – I tend to think Figueiredo may take advantage of.
For me, this comes down to who the better fighter is, and who offers you more upside. That's Figueiredo, and he's very much worth spending up for on this slate.
Nate Diaz ($6.7k)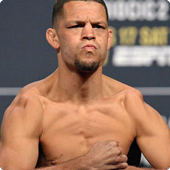 Give me all of the Nate Diaz. Sure, he hasn't fought since 2019, he's 36, and he's eaten 12 losses in his career, but look at the price.
Diaz, as we know, is a warrior. You can knock him out or submit him, but everything needs to go perfectly for that to happen.
This is a dude that made it three rounds before doctor stoppage against Jorge Masvidal, hung in two bouts with Conor McGregor, and has exchanged blows with some of the best UFC fighters of all-time.
Leon Edwards is no punk, and this plays out as a bad matchup for Diaz. That said, you're getting major savings with a tough, physical fighter that will not back down.
Diaz is a price play that should land a good number of significant strikes, and worst case (fingers crossed) gets you to a Decision.
The upside is a surprise submission, and while Edwards has never been taken out on the mat, there's a first time for everything.
Top MMA DFS Lineup for UFC 263
Israel Adesanya ($9.3k)
Deiveson Figueiredo ($9.1k)
Nate Diaz ($6.7k)
Brian Riddell ($7.7k)
Chase Hooper ($6.7k)
Jamahal Hill ($9.4k)
My main MMA DFS picks are the fighters I either love to get a win, feel offer the most upside, or look like the best values. Sometimes, it's just one thing that stands out, or a little of everything.
Diaz is just a great punt, while Adesanya and Figueiredo are both explosive, high upside fighters that should at least get the win. If not,
UFC 263 will certainly be wild.
Moving on, I also really like Hooper for value, Riddell for upside, and Hill for safety. These guys kind of mirror my initial daily fantasy MMA picks, but collectively may take on a bit more risk.
The safest play of this second trio is Hill, who feels like a lock going up against Paul Craig. That's certainly the case when you look at the top UFC betting sites, where Hill is a huge -285 favorite.
He's been pretty dominant en route to a perfect 8-0 start, with his last win being a convincing TKO win over Ovince St. Preux. I think he keeps his hot run going, and he feels like a third lock to win in this lineup.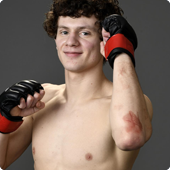 The other two guys here are absolutely risks, but they offer nice value, as well as some upside. Normally I'd take Drew Dober in a bout like this, but Riddell is kind of the same fighter, and has looked very good during a 9-1 start.
Dober is admittedly dangerous, but so is Riddell. I'll take his combination of power, aggressiveness, and value.
A second punt (who can easily just be used as a pivot off of Diaz) is Chase Hooper. He's probably too cheap despite being a light +100 underdog, as he's an intriguing prospect with the ability to finish fights in a multitude of ways.
Hooper gets Steven Peterson, who is quite skilled and more experienced, but has just one finish in his last five fights and is 2-3 during that stretch. I like Hooper's value and upside here.
UFC 263 Betting Advice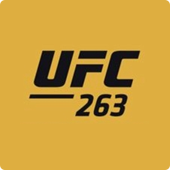 I will say two things right away; this card looks amazing, and if you just go with my MMA DFS picks in the betting realm, you may come away disappointed.
Why? Because I am riding some of the top favorites here, and I'm also taking on some pretty big risks. Should Adesanya, Figueiredo, and Hill get the wins and help your daily fantasy MMA lineups?
Yeah, but for bettors, they're -264, -212, and -285 favorites.
It's possible one of those huge favorites falls, but I think they all win. That should be good for UFC 263 DFS lineups, but you're forced to spend $264, $212, or $285 just to get back $100 on these guys.
On the flip side, I am assuming major risk with Diaz. I am not actually calling for a win here, but this guy is a warrior. His +400 betting odds at BetOnline are honestly alluring, but it's not a suggested bet.
I think you can use my UFC DFS picks for betting whenever you want, but you just need to understand the difference. For more help in betting on UFC 263, keep an eye out for our individual fight breakdowns, as well as our UFC 263 predictions.