Top DFS Picks for the 2021 Honda Classic

Don't get caught off guard by the pricing this week on DraftKings, it's not a mistake. The bloated salaries attached to the players are a product of there not being any world-beaters in the field.
For example, instead of grabbing Joaquin Niemann at $7,700 like we could last week, we have to cough up $10.4k if we want to latch onto the Chilean. With that said, it would not stop me from inserting Joaquin Nieman as the linchpin in your lineup.
More on "Joaco" and the rest of my top Honda Classic DFS picks below.
Joaquin Niemann – $10,400
Thanks to zero missed cuts in the last seven months and a boatload of cash secured, Joaquin Niemann has asserted himself as one of the budding stars in today's game.
He drives it great (3rd in total driving), he flushes his irons (10th in GIR), and he's got a silky-smooth putting stroke (21st in putting average).
What makes him especially captivating this week on DK is that he makes 4.75 birdies per round (3rd on the PGA Tour) and is capable of producing one of the lowest trajectories on tour.
The layout at PGA National should be right up Niemann's alley. So should the windy conditions.
Shane Lowry – $9,200
One of three players to record three rounds in the 60s at TPC Sawgrass (Lee Westwood, Bryson DeChambeau), Shane Lowry makes a ton of sense as one of your DFS picks for the Honda Classic.
First off, Lowry gets to sleep in his bed and enjoy a five-minute commute to his office this week. Secondly, he played beautifully last week en route to a top-10 finish.
And then there is his growing familiarity with the Champion course, which correlates to his improved finishes in each successive start.
All signs are pointing toward a fruitful week for the Irishman.
Shane Lowry – Career at The Honda Classic
Year
Result
2016
T53
2018
T49
2020
T21
Doug Ghim – $8,800
$8,800 is a lot for Doug Ghim on the surface, but it's fairly reasonable once you assess the situation. Ghim stumbled on Sunday to fall back into a tie for 29th at THE PLAYERS, but he learned a heck of a lot in the process that's going to propel him to bigger and better things.
Congratulations to @JustinThomas34 on winning @THEPLAYERSChamp today. It was an honor to see it unfold, and can't wait to draw back on the experience. Looking forward to being in a similar position soon ?March 14, 2021
Did I mention this kid has racked up six top-25s on the season – more than Harris English or Collin Morikawa?
Ghim thrives in the wind and excels at every facet of the game other than hitting it really far. In other words, he'll be licking his chops at PGA National.
Dylan Frittelli – $8,200
Like Ghim, Dylan Frittelli starred at the University of Texas and knows how to handle breezy conditions. And like his fellow Longhorn alum, Frittelli drummed up some positive vibes last week at THE PLAYERS.
7th in SG: Tee-to-Green
1st in SG: Around-the-Green
6th in Birdies Made
Jumped 26 spots on the leaderboard thanks to a Sunday 68 (T22)
While Dylan's ball-striking isn't quite as sharp as some of the other guys featured on this page, his splendid short game can carry him a long way at the Champion Course. Sandwiched between European stalwarts Martin Kaymer and Ian Poulter, Frittelli's ownership should be fairly mild compared to others in this range.
Patrick Rodgers – $7,000
33rd or better in each of his last three trips to PGA National – although it's hard to actually call them "trips." Like Shane Lowry, Rodgers is among the handful of PGA Tour pros who call Palm Beach Gardens home.
But that is not the only reason I'm recommending Patrick to be one of your Honda Classic DFS picks.
After being caught in a lull to start the 2021 calendar year, Rodgers has slowly generated some momentum with four straight made cuts. Good form as of late and good course history at this venue – not much more you can ask for when rummaging around the 7k range.
Tyler Duncan – $6,400
Here's your chance to ensure your Honda Classic DFS lineup is differentiated. Tyler Duncan missed the cut here last year and arrives with insufficient results on his game log. His last top-10 was the weekend before Thanksgiving in 2019. At $6,400, hardly anyone will be paying attention.
Nevertheless, that "last top-10" happened to be a victory at the RSM Classic – an event played at a golf course not too dissimilar from what players will face at PGA National. The premium is placed on accuracy and precision – not hitting it far and making a whole bunch of birdies.
Consider Tyler a boom or bust play but know that there's serious upside on the other end should things pan out in his favor.
My 2021 Honda Classic DFS Lineup for GPPs
Joaquin Niemann: $10,400
Shane Lowry: $9,200
Doug Ghim: $8,800
Dylan Frittelli: $8,200
Patrick Rodgers: $7,000
Tyler Duncan: $6,400
Anchoring your lineup with Niemann and Lowry should set you up for a whole bunch of success. I've been waiting for the right time to showcase Doug Ghim and Patrick Rodgers – I'm confident that unveiling DFS picks for the Honda Classic is that time.
I've hopped on Dylan Frittelli's coattails in a couple of other formats, so let's call Tyler Duncan the wild card for this week.
Speaking of those other betting arenas where Frittelli piqued my interest, have a look for yourself.
September
Casino of the Month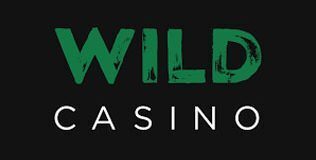 Welcome Bonus
250% up to $5,000