Top 10 December NFL Games to Bet On in 2021

The month of December is always huge in the NFL. It's the month where many teams make or break their season and with a lot of divisions still wide open for the taking, these games become even more important.
These games are going to be very entertaining and betting on them is going to be your way of getting in on the action. We have several big-time games coming up this month, so let's get right into the matchup previews.
I've listed 10 important matchups in their respective division races. Although they are vastly important to each team, I will only be breaking down the bigger ones.
Just be sure to keep an eye on the other ones if you have season long bets going.
Biggest NFL Games Worth Betting on in December 2021
Week 13 (December 5th): New England Patriots @ Buffalo Bills
Week 14 (December 13th): Los Angeles Rams @ Arizona Cardinals
Week 14 (December 13th): Buffalo Bills @ Tampa Bay Buccaneers
Week 15 (December 16th): Kansas City Chiefs @ Los Angeles Chargers
Week 15 (December 19th): Green Bay Packers @ Baltimore Ravens
Week 15 (December 19th): Cincinnati Bengals @ Denver Broncos
Week 16 (December 23rd): San Francisco 49ers @ Tennessee Titans
Week 16 (December 25th): Indianapolis Colts @ Arizona Cardinals
Week 16 (December 26th): Buffalo Bills @ New England Patriots
Week 16 (December 26th): Denver Broncos @ Las Vegas Raiders
These matchups all include teams who have serious playoff implications. They will be facing off with each other and these games could have a serious impact on their playoff chances at this point in the season.
We have divisional games as well as big time matchups late in the season, which makes for great entertainment. These games are all likely to come down to the wire and the end of the season just makes it that much more important.
New England Patriots vs. Buffalo Bills
Now this matchup is great at this point in the year, but what makes it even better is that it is going to happen twice. The Patriots and Bills are in a tight race for first place in the AFC East.
The Patriots are 8-4 entering December, while the Bills are right behind them at 7-4.
Josh Allen and the Bills came into this season with Super Bowl hopes. That hasn't changed, but they have had some tough losses along the way. The Bills have been tough to analyze this season and a lot has to do with their strength of schedule.
The Bills have 4 losses during this season, but the worst one by far has to be the loss to the Jaguars in Week 9.
The "other Josh Allen" led the Jaguars to a demoralizing 9-6 win over the Bills in a true shocker. The Jaguars were 14.5-point underdogs with a +650 moneyline and were able to win outright.
The Bills 4th loss came against the Colts, who blew them out behind a 5 touchdown day behind Jonathan Taylor. The Bills have had 7 wins along the way, with interesting opponents.
The Bills wins have come against the Dolphins (twice), WFT, Texans, Chiefs, Jets, and Saints. You could make the case that only one of those teams were serious playoff contenders this season.
In my eyes, the Chiefs win is the most impressive, while the other opponents have not been that tough.
The Patriots have been very remarkable this season, especially since they are rocking the rookie quarterback, Mac Jones. Jones has led the Patriots to their impressive 6 game winning streak that started in Week 7.
Bill Belichick is never down for too long, as he can beat any team in the league. Don't be surprised if another season ends with Belichick accepting another Lombardi Trophy.
The Patriots and Bills have two well timed matchups for this season and are going to be crucial to their playoff seedings. One of these teams might have to battle through the playoffs starting in the Wild Card round.
Their first game is this Monday Night, where the Bills are 2.5-point favorites at home via BetOnline. This game as well as Week 16 are both going to be very entertaining, so make sure you get in on the action.
For more Week 13 betting lines, check out our early week 13 odds blog post below.
Los Angeles Rams vs. Arizona Cardinals
The Cardinals are no joke this season with the league's best record coming into December (9-2). The Rams are hanging right behind them at 7-4 and are hoping to make a late season push for first place in the NFC West.
Their Week 15 matchup will be their second of the season, as the Cardinals defeated the Rams in Week 4 37-20. Will the Rams be able to even up the season series, or will the Cardinals sweep?
This game is vastly important for the Cardinals, as they have a chance at not only first in their division, but home field advantage throughout the playoffs. That would be a huge benefit for them as they try to prove themselves this season.
The Rams are all in themselves in 2021. They spent big to acquire Matthew Stafford over the offseason and they acquired Von Miller and Odell Beckham Jr. during the season.
They are no strangers to spending big or trading valuable draft picks, as they wish to play the Super Bowl in their home stadium this year.
Both teams should be making the playoffs out of their division, but the question is who will be on top?
Kansas City Chiefs vs. Los Angeles Chargers
Heading back over to the AFC, we have two top contenders in the AFC West.
The Chiefs came into this season's Super Bowl favorites yet again, but they have had a bumpy ride so far this season. They are back on top of their division at 7-4, but all the other teams are right behind them at 6-5.
The Chargers are currently in last but are just one game out of first. This Week 15 matchup with the Chiefs can make or break their season. The Chargers won their first matchup in Week 3 to the score of 30-24.
If the Chargers win and sweep the season series, their playoff implications are going to be very strong. That could even put the Chiefs in danger of missing the playoffs.
The Chargers can put themselves in a great spot heading into January, where they have big time matchups with the Raiders and Broncos to finish off the season.
This Thursday Night game is going to be the third straight AFC West opponent for the Chiefs. They take on the Raiders and Broncos before heading to Los Angeles for their showdown with the Chargers.
This is "prove it" time for the Chiefs as well, because their struggles at the beginning of the season can cost them big time. If they don't win these games, they can be in trouble of not only missing out on the top seed, but maybe even missing the playoffs altogether.
Green Bay Packers vs. Baltimore Ravens
This interconference matchup is going to be focused on the number one seed. Both teams should be in the mix for the top seed in their respective conferences and have strong chances to earn it.
This will be a huge game in December, as they will be fighting for home field advantage throughout the playoffs.
For Green Bay, playing at home is a huge advantage. Not every team is cut out to play in the cold like the Packers are and their 5-0 home record this season is no joke.
In fact, the Packers have the second-best home record going all the way back to 2006. Their 99-34-2 home record since 2006 is second to only the Patriots during that time (118-28).
Guess who is right behind them since then? That's right, the Baltimore Ravens. These two teams would absolutely love to play through the playoffs at their home stadiums and perhaps play each other in the Super Bowl.
These two top tier teams are going to be fun to watch in Week 15, making for an exciting game to bet on.
Indianapolis Colts vs. Arizona Cardinals
The Colts have an uphill battle for the playoffs behind Tennessee, but they aren't out of first place yet.
Their 6-6 record is just two games behind the Titans 8-4 record with about a month to go. The Titans have looked vulnerable in the past two weeks, suffering two straight losses.
They are dealing with a bunch of injuries to their star players and could end up losing their place in the AFC South.
The Colts matchup with the Cardinals comes at a great time for fans, but not either of these two teams. I am certain they would have wanted to face an easier opponent at this time of the year, because this one can go either way.
The Cardinals will be battling for home field advantage, or they can find themselves in the Wild Card if they aren't careful enough.
The Colts have a chance at first in their division but might find themselves reaching for the Wild Card as well.
This is a big-time matchup, and it just so happens to be on Christmas night. The NFL schedule will have their first taste of Saturday football with the Browns and Packers, and the Colts and Cardinals finish off an entertaining night for Christmas football.
Betting on NFL Games in December 2021
This December is shaping up to be a very exciting one for many different reasons. Christmas time is coming for football fans, and it is going to be a blast. Getting in on the action is going to be a nice bonus Christmas gift, as the giving season approaches.
There will also be tons of drama as the NFL's regular season comes to an end. The fight for the Super Bowl begins right now and these matchups are going to be very exciting and filled with tension.
Be sure to head to the best NFL betting sites to place your bets on these big times games coming up this month.
If you are unsure who you are wanting to bet on for these big games, head to our NFL picks page for advice and analysis.
September
Casino of the Month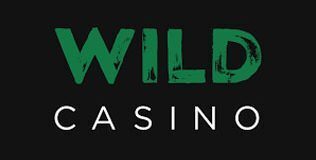 Welcome Bonus
250% up to $5,000