Green Lantern and the Top DC Comics Slot Machines to Play in 2022

DC or Marvel — which is better? That's right. It's DC. Clearly.
But how about when it comes to DC slots? Are they better than what Marvel has to offer? The correct answer (again) is yes. And today, I'm gonna prove it to you. Call it a way of settling the debate once and for all. As far as DC comics slots' superiority is concerned, well, generally.
If you know me, you will also see that I like to play slots for real money. Honestly, I don't enjoy any other casino game even half as much. So, if you need to find me, I'll usually be sampling some of the top DC slots online at the top rated online casinos. Obviously.
Do I believe that makes me qualified enough to know where to play DC slots? You bet your donkey it does. I also have a good grasp of the top titles out there that fall under the banner of the world's greatest ever comic giant.
Looking to play online slot machines featuring DC characters? That's a rhetorical question. Of course, you are. Keep reading, and I'll link you up with the best ones you can get on right now!
Aquaman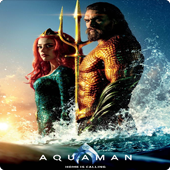 Software Developer: Playtech
RTP: 95%
Volatility: Low
Paylines: 243
Reels: 5
Aquaman. A dude that lives underwater. He can speak "fish," which is nice. Apart from that, Aquaman has to be the lamest character ever conceived, right?
Well, that used to be the case. But not anymore. Now Arthur Curry — yes, they missed a trick by not naming him Artie Bass, Jimmy McGill, or Austin Trout — is one of the most revered DC Universe online character slots. And let's be honest, arguably the best case of wet rags to damp riches stories in the entire history of fictional characters.
Do I even need to explain why? I mean, it's obvious. Those great minds in the DCU marketing department saw an opportunity to take a character that was mocked, parodied, and laughed at by all and sundry into someone respectable. They created the 2018 movie starring every geeky mother's father muscle dude, Jason Momoa, and gave the character some much-needed sole. Get it? Sole?
Anyway, to the Aquaman slot!
Key Features of the Aquaman Slot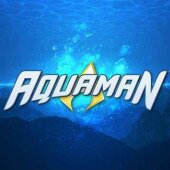 Progressive
Wild Symbol
Scatter Symbol
Free Spins
Expanding Wilds
Respins
Fans of old-school Aquaman — and not some outrageously awful actor that can bench press a shark subaqueously — will be delighted to learn that there is no trace of Momoa on this slot.
Even better, those opposed to his controversial co-star Amber Heard can play the game safe in the knowledge that no undesirable matter will be slowly floating from the sea bed to the surface…
It's an old-school game from software giants Playtech made for real DC fans. With low volatility and 95% return to player (RTP), there is nothing strange about the back end of things. Where playability is concerned, it's like turning the pages of a comic book. But by way of one of the top DC comics slot machines online.
You can win money and not have to ask yourself why this pair of wooden bores have totally ruined the awkward character we loved to rip on most.
You could do that. But I digress. This is an awesome game that no self-respecting fan will have not tried at least once. I like it, anyway.
You can compare the best places to play DC slots, including Aquaman, on the top US mobile casinos!
Man of Steel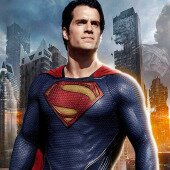 Software Developer: Playtech
RTP: 95.05%
Volatility: Medium
Paylines: 25
Reels: 5
Superman. Nothing without his glasses, right? Without them, he's just plain old Clark Kent, a regular shmuck tryna get on in the rat race.
Kind of like my father. He was a "Man of Steel" from a place far, far away. He worked as a smelter foreman and was born in Lithuania. Like Kent, he was nothing without his glasses. My brother and I used to take them from him and watch him scramble around like a blind turtle stuck inside a kaleidoscope. That was until our very own Lex Luther (Hi, mom!) would come in and give us hell.
Now, as much as playing one of the best DC slots reminds me of a childhood I have so clearly fabricated, it's the real Man of Steel we are focusing on in yet another awesome Playtech creation. From the gameplay to the nostalgia-inducing soundtrack, this is one of those types of online DC slots that is accessible to anyone.
And yes. Even "that lot" who claim that the muck over in the Marvel Universe can hold a torch to DC. I'm sure Anthony Haage disagrees with me, though!
What's Good About the Man of Steel Slot?
Bonus Game
Wild Symbol
Free Spins
Respins
"It's Superman, dummy. It's obviously going to rock."
If you said that, right there, we can be friends. Not real friends. But it feels like we're sharing; I don't know… a moment?
Of course, we're not. I'm typing stuff into the ether right now and coming across like that person who sits next to you despite all of the other seats on the bus being empty. I get that. And, I just want you to know that I only do it to make you feel uncomfortable.
Let's change the subject cos it feels a little too hot in here. Why not cool off by heading to the Bovada casino and trying one of their best games out for yourself.
Go!
The Dark Knight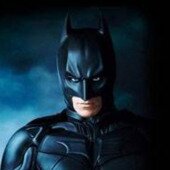 Software Developer: Microgaming
RTP: 95.96%
Volatility: Medium
Paylines: 243
Reels: 5
This one, right here, is arguably the best of the best DC slots of all time.
That's one hell of a statement. But that doesn't make it untrue. In fact, I don't think I am alone when I say that Microgaming's creation set the bar for what superhero slots should look, sound, and play like. As awesome as the movie was, The Dark Night slot had a great platform to build off.
So, a little bit about this one. Although created by Microgaming, The Dark Knight is now licensed by Playtech. That means anyone looking for an alternative to hunting guaranteed payouts with Hot Drops Jackpots could potentially hit a pot while spinning on one of the most engaging video slots ever made.
Nice. Very nice, indeed.
Why is The Dark Knight Slot so Revered?
Bonus Game
Wild Symbol
Free Spins
Respins
It's clear that The Dark Knight was a trendsetting movie. And for this slot to be regarded as innovative in the slots realm is fitting.
It's easy to forget that 2008 classic starring Christian Bale as Batman and Heath Ledger as the Joker broke ground in delivering a classic superhero story beyond the traditional fanbase. It was the first movie of its kind to appeal to everyone. And The Dark Knight broke several records as a result.
The love of the movie doesn't always translate to the love of the slot. But with this 50 payline masterpiece, I'd be surprised if anyone has anything bad to say about it. Beyond losing money, of course. Which can happen when you play slots. But objectively, it's probably the blueprint. And it still stands the test of time.
Which DC characters have online slots dedicated to them as much as Batman? Besides Superman, Gotham City's guardian stands in a league of his own. And this is the magnum opus of the industry when it comes to superhero slots games.
You will find The Dark Knight slot available to play on multiple online casinos. If you haven't played this one before, shame on you. If you want to try it out for free, you should find demo play available at some of the best online slots sites.
Justice League
Software Developer: Playtech
RTP: 96.3%
Volatility: Medium
Paylines: 40
Reels: 5
I like progressive slots. I'm sure you do, too.
Now, if you've got some free time, you might want to discover DC comics superheroes with slot machines. We know the likes of Aquaman, Superman, and Batman have their own. Sometimes more than one per franchise. But if you like the idea of getting them all in together, the DC Justice League slot might be the ticket.
In addition to the aforementioned favorites, you also have the likes of Cyborg, Flash, and Wonder Woman for good measure. Just like the movie, this comes packed with excellent visuals and sounds. It's also accessible and a nice one to try if you're starting with DC slots.
Is the Justice League Slot Good?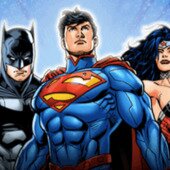 Bonus Games
Wild Symbols
Scatter Symbols
Free Spins
Respin
What kind of a dolt would create a list of the top DC comics slots and add one they didn't like?
Granted, I might be a pain in the donkey at the best of times. But that's a step too far. I'd say the Justice League can hold up against any above or below. And if you're looking for where to play DC slot machines, the fact that this one is almost ubiquitous should tell you what you need to know!
The Super Hero Respin is a particular feature that stands out when playing the Justice League slot. It can be triggered on any spin and turns the superhero symbols wild. You could be in for a big payout if it turns them all wild.
Again, this one comes from the gaming masters over at Playtech. There were fears that this software creator could be in for a radical overhaul when news of a buyout by Aristocrat broke. But Playtech rejected the buyout bid thanks to some objectors on their board.
Great news. Especially for anyone who would like to see the developer maintain its independence. Especially when they are popping out some of the best DC universe slots online.
Speaking of which, you can look for some of the top DC slot titles at Wild Casino. As well as some other top progressive slots, just like this!
Wonder Woman Gold
Software Developer: SG Interactive/Bally
RTP: 95.84%
Volatility: Low to Medium
Paylines: 40
Reels: 5
As a founding member of the Justice League, it's no surprise that there are several Wonder Woman slots out there.
This iconic character first appeared in All Star Comics #8 in October 1941, which means she's been around for some time. The 2017 remake, starring Israeli actor Gal Gadot, gave this character a much-needed bump up the list. But let's leave that one to the side for now. Ahem.
Anyway, this is definitely one of the DC comics slot machines you should try. It was one of the first names on the list; I am completely honest. It's a great game that triggers all of the old-school DC nostalgia that fans, at least those who were here before the "normie" invasion of the 2000s, will appreciate.
With Bally Gaming's history a long and successful one, it's no surprise to learn that Wonder Woman Gold has been a critical success. The presence of Lynda Carter, who played the unforgettable Amazon in the 1970s TV series, helps. Massively.
That's not a knock on Gadot. I mean, come on. But she's no Carter.
Wonder Woman Gold Slot Review in a Few Lines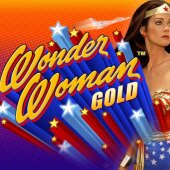 Stacked Symbols
Expanding Wilds
Free Spins
Bonus
Jackpot
So, here's a quick review of the Wonder Woman Gold slot.
Visually awesome, the designers have pulled a gem out of the ground with this one. It looks incredible and is one of the best DC Universe slot machines because of that alone. Playing online slots with DC characters must be worth it, of course, and the bonus games and features ensure plenty of action to be had.
Would I recommend playing DC slots with Wonder Woman? Not all of them. But this one? Absolutely!
There. That wasn't too difficult now, was it?
Green Lantern
Software Developer: Playtech
RTP: 94.95%
Volatility: Medium
Paylines: 243
Reels: 5
Fewer DC Universe slot machines are as fun to play as Green Lantern. You can quote me on that.
Although many players are in it for the money, some enjoy playing to pass some time. Whatever camp you are in, I reckon this is a slot that you should enjoy. It comes with excellent graphics and sounds and is another progressive DC slot made by Playtech.
Look, most players will ask themselves if slot machines are rigged at some point. I know I have. But one thing you learn when playing the best DC slots online, or some weird Egyptian-themed ones on the casino floor, is to look for volatility and RTP. As you can see, this one comes in as medium and with a 94.95% RTP.
I'm a big fan of the various features you can trigger and hit when playing the Green Lantern slot for real money. These are, in conjunction with a nice-paced slot, what has sold it to me.
What Makes the Green Lantern Slot Good to Play?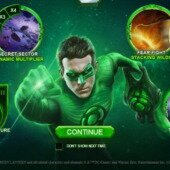 Bonuses
Wilds
Scatters
Free Spins
Multipliers
If you love progressive slots, there are numerous online sites to play Red Tiger Daily Drops.
But if you like your progressive slots with a DC theme, you'll also find games like the Green Lantern at some of those same top sites and casinos. It's always worth remembering that only genuine, bona fide casino sites will host games such as Green Lanter, given the licenses they must obtain before offering them to players.
That hasn't stopped unscrupulous sites from hijacking this software illegally, of course. The easiest way to find those guys and sites that we would suggest giving a wide berth is by visiting our online casino blacklist page.
But back to the topic at hand! I mentioned the features and bonuses that make the Green Lantern slot one of the top DC slot machines online. Here's a quick look over those before we proceed.
Fear Fight Mission – Unlimited free spins with wilds collected below the reels. Depending on the spin, five, six, or eight wilds will end the round. But it's great fun to land this potentially lucrative feature.
Training Centre Mission – You start with ten spins while accumulating wilds as you go. The more wilds you can get will increase with the platforms reached.
Secret Sector Mission – Again, you start with ten free spins on the Green Lantern's Secret Sector Mission Feature. This time, you also have a win multiplier that can progressively increase!
One of the top DC slots online, hands down. And it's funny to say that, given the Green Lantern is not among my favorite characters in the Universe!
You might feel the same way. There's a chance you've reached this part of the list and have just found yourself in a position that makes you never want to play DC slots for real money online, ever. If that is the case, I will offer you an out.
Here are some other top slots to play at Bovada that are not superhero-themed. Check them out. Alternatively, stick with me for more of the best slot machines with DC Universe characters!
More of the Top DC Slots to Play Online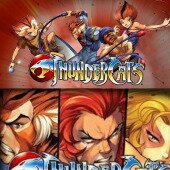 Superman: Last Son of Krypton
ThunderCats
Batman and Catwoman Cash
Jack Hammer
In detail, I've covered six of the top Universe DC slot machines online.
Now, I know you have other things to do. And being conscious that I have been typing away here as a super nerd — fawning over the leading titles and best progressive slots with DC characters — I will leave you with four recommendations.
I'm not going to provide a critical examination of all of them. Instead, the suggestions you see above allow you to go out and try for yourself. I wanted to save Superman: Last Son of Krypton until now, as I reckon you will love that one, too! Also, putting two Superman DC slots on the list above would have been overkill.
But don't sleep on the ThunderCats slot. You might be making a silly face at the screen right now, and I get it.
Hate to break it to you, though — ThunderCats are DC. As DC's parent company, WarnerBros, owns them, they technically qualify. And no, this isn't something that has happened because of CERN screwing around in Switzerland, sending us into some alternative DC Universe.
Batman and Catwoman Cash and Jack Hammer are also strong suggestions. Try both out. For real money, you can look for any of the top DC slots on our recommended slot apps. Feel free to head off now if you like. Or, you can hang around as we're almost done!
Top DC Slots Ideas – Games That Should be Made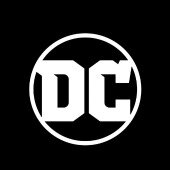 You came here looking for the best DC slots. I gave you ten suggestions that you can run away with.
Not literally. I mean, don't quit your day job at the office to play DC universe slots. That is probably not a good idea, especially if you are dressed like Adam West's Batman while driving a Honda Accord into the woods. That will get you noticed.
Of the best ways to get rich from gambling, that is probably not up there with one of them. It sure does paint a picture, though.
With so many top DC Universe slot machines out there, the idea of wanting more probably sounds a little entitled. But volume is not the problem. There are some terrible slots with DC characters you can play, too. I'm not going to mention any, but you probably know what I'm talking about.
But if I had my way, I'd like to see the top casino software developers do something different. Innovation is key, and I'm sure they are already working on some new ideas. But here are some suggestions, if anyone from the big firms is reading.
DC vs. Marvel Slots Crossover Slot – This will arguably never happen. But can you imagine a DC-themed slot that included battles with Marvel characters? A good one, I mean. Let's not mention that game…
Batman Jackpots Slots – Right? But get this: it's just a regular old slot game until Batman appears out of nowhere for no discernible reason. You're like, "Whoa…Batman!" and then you win a jackpot. Genius.
A DC Universe Slot Machine with Awesome Music — Ever played the Jimi Hendrix slot? He was a superhero. A real-life one. Why not introduce him into the DC world and have a slot where you can play "Purple Haze" while smashing bad guys for money. Copyrights? Pfft. License-schmicense.
I hope you took something from this list of the best DC slots online. It's been fun!
Of course, I can't just let you go without something else to read. So, here's something to keep you slots lovers occupied! More important, it could help you increase your chances of winning some money while spinning those reels!
AUGUST
Casino of the Month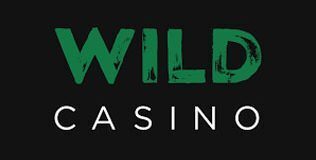 Welcome Bonus
250% up to $5,000
Read Review
Visit Site