Top Daily Fantasy Football Lineups to Use in Week 15 of the 2020 NFL Season

Week 15 in daily fantasy football should be a tough one to navigate. It won't be due to a lack of quality options, of course.
In fact, one could say there are too many viable options to turn to in week 15 NFL DFS.
Pricing is also a bit problematic in spots, and you'll need to monitor a slew of injuries. When you mix it all together, what should your NFL DFS lineups for week 15 look like?
Depending on your own strategy and what you wish to accomplish in playing daily fantasy football, the answer could be very different. That's why I tackle each week with a dual lens, looking at how to simply cash, and also how to potentially win big.
With that, join me as I break down my favorite NFL DFS lineups for week 15.
Week 15 Daily Fantasy Football Advice
This is going to be a fun – albeit hectic – week of daily fantasy football. Gamers have four days of NFL action to work with, but I'll be simplifying things a bit (per usual) by just looking at the main slate over at DraftKings.
Your work gets started with an eye on the best NFL DFS game environments to target. You can get a loose idea of where those could be in my early week 15 NFL betting lines breakdown.
For a condensed look at which games you'll want exposure to, get to know these games and their alluring totals.
Texans vs. Colts (51)
Lions vs. Titans (51.5)
Buccaneers vs. Falcons (50.5)
Eagles vs. Cardinals (49.5)
Chiefs vs. Saints (51.5)
Most of these stand out for obvious reasons, but you'll want to factor in some injuries, as well as potential game scripts.
There are quite a few injuries to monitor, with the big ones undoubtedly being Matthew Stafford, Antonio Gibson, Ronald Jones, Raheem Mostert, and Julio Jones.
Other injuries could be of note or may pop up, but those are surely the main names to keep tabs on. For the above games, the injuries to really track are Stafford and Jones.
As far as game flow, we should consider both the point spreads in these games, as well as how team strategy may impact things.
For example, four of these teams listed above are sizable underdogs (+6 or worse). I actually have the Eagles in my week 15 NFL upset picks, but when looking at the matchup, you need to consider all angles.
Game flow can differ from just what the point spread or game total says, too. That Chiefs vs. Saints game has a ton of explosive weapons and serious upside, but it also could disappoint greatly.
New Orleans has been very run-heavy with Taysom Hill under center, and Kansas City's main weakness is their run defense. Hill could slow this game down and limit the KC weapons, or it's even possible he's ineffective and ultimately benched in favor of Jameis Winston.
These are the little details we need to consider before finalizing our week 15 daily fantasy football lineups.
I've tried to look at it from all aspects prior to piecing my squads together. Here are my favorite teams as of Wednesday for cash games and GPPs.
NFL DFS Cash Lineup for Week 15
QB: Lamar Jackson – Ravens ($7.5k)
RB: Jeff Wilson Jr. – 49ers ($5.1k)
RB: J.K. Dobbins – Ravens ($5.9k)
WR: Russell Gage – Falcons ($4.7k)
WR: T.Y. Hilton – Colts ($5.5k)
WR: Keke Coutee – Texans ($5.3k)
TE: Mark Andrews – Ravens ($5.5k)
FLEX: Jonathan Taylor – Colts ($7.2k)
DEF: Seattle Seahawks ($3.1k)
I have Lamar Jackson in the photo above for a reason; I love him. I don't really like to spend a bunch of money at quarterback, but Jackson is a smash play in all formats.
He got off to a slow start, but is back to being a beast with 26 and 37 fantasy points over his last two games. Jacksonville is terrible against the run, so Jackson could have a field day.
If it isn't too forced, I want Lamar Jackson everywhere.
Fading Derrick Henry or Dalvin Cook in any capacity feels dirty, but they're absurdly expensive, and I'm not sure we need them to simply cash. After all, if you pay up for a guy like that, they need to obviously smash, and the rest of your team isn't as likely to be amazing.
I think you can get away with fading them in cash games, especially given the value at the running back position. Cam Akers is being fed, and is coming off the best game by a rookie running back this year.
A date with the Jets isn't as great on the ground as it is through the air, though, and I think it's quite possible the Rams feast on New York's pass defense.
I also can't really get away from Jeff Wilson Jr., who could have a big role in a dream spot if Raheem Mostert is out this week.
Remember when we talked about Jeff Wilson Jr. two weeks ago?

He could be facing the Cowboys' worst-ranked run defense as the starting back if Raheem Mostert (ankle) is ultimately ruled out this week

Y'all are very welcome ?? https://t.co/IIJM4M9wrg

— Adam Koffler (@AdamKoffler) December 15, 2020
Ditto for Taylor, who has blown up the last two weeks. I tend to doubt he gets silenced against the lowly Texans. Dobbins is also in for a big week against Jacksonville, so you have three smash plays that come at discounted prices.
Wide receiver looks like a solid place to save this week. I love a lot of the top options, but the value plays make too much sense.
T.Y. Hilton, for one, is flat out feasting right now. His matchup couldn't get any better, either.
The Texans have played four games without CB Bradley Roby.

In those games, opposing WR1s have gone nuclear.

Robinson: 9 REC, 123 YDS, 1 TD
Adams: 13 REC, 196 YDS, 2 TD
Chark: 7 REC, 146 YDS, 1 TD
Hilton: 8 REC, 110 YDS, 1 TD

T.Y. Hilton is up next.

— Frank Ammirante (@FAmmiranteTFJ) December 15, 2020
Keke Coutee has a big role and the return of Brandin Cooks might actually help him. And then there is Russell Gage, who has worked out nicely the past two weeks. Just make sure Julio Jones is out again.
Travis Kelce is the top tight end by one million miles, but Mark Andrews is an absurd $5.5k when you compare the two. He is a threat to score every single week, and a date with the Jags looks plenty fine on paper.
Defense is really tough to predict, so I'll just pick a group with a solid matchup and a price that doesn't make me throw up in my mouth. Seattle does the trick.
NFL DFS GPP Lineup for Week 15
QB: Jalen Hurts – Eagles ($5.9k)
RB: Derrick Henry – Titans ($9.5k)
RB: Jeff Wilson Jr. – 49ers ($5.1k)
WR: Adam Thielen – Vikings ($7.2k)
WR: Cooper Kupp – Rams ($7k)
WR: Michael Pittman Jr. – Colts ($4.8k)
TE: Irv Smith Jr. – Vikings ($3.6k)
FLEX: Gus Edwards – Ravens ($4.4k)
DEF: Philadelphia Eagles ($2.5k)
Jalen Hurts is basically Taysom Hill, but you're saving $100 and the matchup is probably better. He looked good last week, has a nice rushing floor, is still a good price, and offers some upside.
In a game with a nice total, Hurts is among the best value plays at the quarterback position. I don't see a reason to force an Eagles receiver, so I'll just run him out there naked.
Cooper Kupp may not be super low-owned, but he's a nice leverage play off of Akers in tournaments. New York stinks all around, but they really have issues against the pass.
Another leverage play is Pittman. Everyone will flock to Hilton, who has been smashing, is cheap, and has another great matchup. Nobody will be on Pittman, who is just waiting to bust out in the same exact spot.
Adam Thielen has been quiet, but he scored twice the last time he faced Chicago. The matchup stinks in theory, but Davante Adams torched them. With the Bears likely selling out to stop Thielen – and everyone afraid of the matchup – he looks like a brilliant tournament play.
At running back, I'll gladly pay for Henry in tourneys. He's viable no matter what, but hopefully his price keeps ownership down. I really don't care, either way, as the Lions are terrible defensively.
If Henry is super chalky, though, stacking the Titans passing game is obviously a nice leverage play.
I also love Gus Edwards as a beautiful leverage play against teammate J.K. Dobbins. I love Dobbins, but the top NFL sportsbooks have Baltimore listed as 13-point favorites.
Edwards scored twice last week as the backup, so the dude is going to be involved. A likely blowout only enhances the chance he gets added work late, too.
Wilson is such a good value that I'll use him across both of my week 15 NFL DFS lineups.
Paying up at tight end isn't a bad idea in any format, but I'll punt and go get Irv Smith Jr. He's scored three times in his last three games, so if Kyle Rudolph is out, he's a lock for me. If Rudy is back, Tyler Higbee is a fun guy to pair with Kupp.
I'll use the Eagles as my cheap defense. Ideally we can all cram the Rams in against the Jets, but you're losing $2k by comparison. Shutting down the Cardinals isn't overly likely, but Jalen Hurts has Philly playing inspired football.
Philadelphia happens to be one of my favorite upset picks of the week, so I think they get some sacks, a couple turnovers, and maybe even a defensive score in a clutch road win.
Worst case, they're cheap and should get some sacks and a turnover.
Week 15 NFL Betting
There, you have my favorite week 15 NFL DFS lineups. One is more straightforward and likely best suited for cash games, and the other swings for the fences a bit.
You can honestly enter both in any contest type, because nobody really knows what is what anymore.
Not big into daily fantasy football? No problem. I think you can still turn my NFL DFS lineup advice into some profit in the pro football betting scene, as there certainly is some correlation here.
For one, I'm pretty high on the Eagles this week.
They look like a fantastic ATS pick, but I have them winning. That puts me on their DFS options, but also makes them very appealing at NFL betting sites.
I also like a Bears stack. Chicago as an upset in Minnesota could be in play, while that game could be an underrated spot to attack the Over.
The Ravens running game is also quite appealing. The fact that I'm suggesting Gus Edwards should tell you I like Baltimore to cover their huge spread. The absence of Chiefs players might suggest that the game surprisingly goes Under, too.
There is a lot of potential correlation between daily fantasy football and NFL betting, but sometimes the worlds collide for all the wrong reasons.
For instance, I loved the Ravens on MNF. They won, but they needed 47 points to do it.
Football is weird. Hopefully my DFS advice helps you this week. For a little more daily fantasy football insight, hit the links below.
AUGUST
Casino of the Month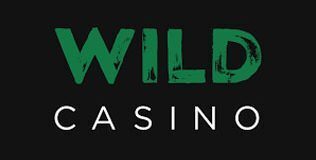 Welcome Bonus
250% up to $5,000
Read Review
Visit Site