Top Contenders to Win the PGA Tour Money Title in 2022

The PGA Tour season swifts into 2022, but the season has been going on for a few months. We've seen nine tournaments this season, with the first of 2022 taking place on January 9 in Hawaii.
Talor Gooch tops the money list by $200,000 over Hideki Matsuyama. Gooch picked up his first career PGA Tour victory in the last official tournament in November.
There are over 35 events in 2022, including all four majors. We will see a lot of change at the top of the money list. Before we go over the contenders, let's check out the odds via SportsBetting.ag.
PGA Tour Money List 2022 Odds
That represents the top 10 contenders for the money list. There are a few big names not on this list, including Patrick Cantlay, Brooks Koepka, and Patrick Reed.
Two-time major champion Collin Morikawa tops the list, but Jon Rahm and Rory McIlroy are right on his heels. Rahm was the top earner last season after winning the U.S. Open.
McIlroy won the award twice, and already has a victory this season.
Sam Burns is an intriguing option because he isn't a big-name golfer, and he hasn't finished top 20 in a major. However, he is off to a great start this season with one win. He is third on the money list.
Let's take an in-depth look at a few of the top contenders.
Collin Morikawa (+550)
Over the last few years, I'm not sure I've seen someone adjust to the PGA Tour better than Collin Morikawa.
He began his career with 22 straight made cuts, falling four short of breaking Tiger Woods' record. Two months later, Morikawa won his first major. He overcame a two-shot deficit to defeat Paul Casey and Dustin Johnson in the 2020 PGA Championship.
Last season, Morikawa won the WGC-Workday Championship by three strokes over Brooks Koepka. Morikawa went on to have an impressive Summer run.
The Memorial Tournament: -13 (2nd)
U.S. Open: -2 (4th)
The Open Championship: -15 (1st)
He became the first golfer ever to win multiple majors in his first career start. He was locked in a battle with Louis Oosthuizen and Jordan Spieth for three rounds, but Morikawa's final round 66 gave him a two-shot victory over Spieth.
His two victories allowed him to finish fourth on the money list. This season, he already has the inside track to topping the list.
Morikawa only has two starts this season, but his numbers are as impressive as anyone. He shot -24, finishing second to Rory McIlroy at the CJ Cup. The following week, he finished second in the Zozo Championship.
What's crazy is he is the only golfer inside the top 30 on the money list with two or fewer starts and no wins. His average is well ahead of money list leader Talor Hooch.
One thing that makes him so dangerous as a top contender is his success in majors. He has played in eight majors and has two wins and four finishes of eighth or better. Those events pay the most, so it's vital you succeed in them.
As he plays more, I expect Morikawa to rise to the top of the money list.
Jon Rahm (+600)
For a few years, everyone knew it was a matter of time before Jon Rahm had a breakthrough season. He was becoming one of the best golfers for a few years and finished top 10 in the money list in 2017, 2019, and 2020.
His 2020 season was impressive, picking up two victories and eight top 10 finishes in 15 starts. He ultimately fell short to Justin Thomas after finishing fourth in the Tour Championship.
Last season, Rahm finally lived up to his potential.
Following a pair of finishes outside the top 15, Rahm had six top 10 finishes in eight starts. That set the tone for a fifth-place finish in the Masters and an eighth-place finish in the PGA Championship.
Like Collin Morikawa, Rahm went on a crazy run during the Summer.
U.S. Open: -6 (1st)
The Open Championship: -11 (3rd)
The Northern Trust: -18 (3rd)
BMW Championship: -18 (9th)
Tour Championship: -14 (2nd)
Rahm was three shots back going into the final round of the U.S. Open. He shot -4 in the final round, including back-to-back birdies on the last two holes to defeat Louis Oosthuizen by one shot.
His second-place finish in the Tour Championship wasn't enough to win the FedEx Cup, but his great season earned him the top spot on the money list. He narrowly defeated Patrick Cantlay and Bryson DeChambeau.
This season, Rahm has only played in one official PGA Tour event. He missed the cut at the Fortinet Championship. At this point last season, he had four starts with two top 10 finishes.
Rahm has already put himself in a hole. The world's No. 1 golfer has the talent to overcome it, but he has a lot less wiggle room. His play in majors will likely be the difference-maker.
Rory McIlroy (+600)
It's always interesting to see how people view Rory McIlroy. He might not be the dominant golfer we saw in 2014, but I'd be willing to say he is among the best golfers in the world.
In 2019, McIlroy finished second on the money list, but he won the FedEx Cup. His fantastic season included three wins and 14 top 10 finishes in 19 starts.
He had an unreal start to the 2020 season, finishing fifth or better in his first six events, but his numbers tailed off throughout the season. Last season was a bit rough, but McIlroy has already bounced back this season.
McIlroy has only played in one official PGA Tour event this season. That came in the CJ Cup in October.
Following the second round, McIlroy trailed leader Keith Mitchell by nine shots. However, he shot up the leaderboard with a 62 in the third round. He went into the final round two strokes behind Rickie Fowler.
A 66 gave McIlroy a one-shot victory over Collin Morikawa.
? The second youngest player in history from outside the United States to reach 20 PGA Tour wins.

? Rory McIlroy is the 2021 CJ Cup champion. pic.twitter.com/74dxZV06Ny

— bet365 (@bet365) October 17, 2021
Even with one start, he is fourth on the money list. The next highest player with one start this season is Jordan Spieth, who is outside the top 130. If you're going to start fewer events, you better take advantage of them.
There's no doubt McIlroy will play more events moving forward. I think the key for him is more consistency in the majors.
He hasn't won a major since 2014, but he had at least two top 10 finishes every season from 2014-2020. Last season, he only had one finish better than 45th. Everyone knows he can win a major, but he needs more consistent play.
I'd like to see more play from McIlroy before I consider betting on him this season.
Justin Thomas (+900)
Many great golfers go through a rough patch every now and then. There aren't many top golfers more consistent than Justin Thomas.
In 2017, Thomas won the money list after picking up five victories. He built up a comfortable margin after winning three of his first five events. He also won his first career major with a victory in the PGA Championship.
From there, Thomas hasn't slowed down. Check out his finishes on the money list since then.
2018: 1st
2019: 8th
2020: 1st
2021: 5th
I know I talked about Thomas's consistency, but he struggled in late Spring and through the Summer last season.
Following a victory in THE PLAYERS Championship, Thomas had five top 10 finishes in his first 10 starts. He failed to finish better than 12th in his next nine starts. He ended the season on a high note, scoring a pair of fourth-place finishes in his last three events.
So far, Thomas has done a nice job carrying over the momentum. He finished third in the World Wide Technology Championship, five shots behind winner Viktor Hovland.
Thomas also finished fifth at the Hero World Challenge. That isn't an official PGA Tour event, but it shows his improvement in play.
I feel like a broken record, but Thomas also needs to improve his major play if he wants to top the money list for the fourth time. He finished 12th or better in at least two majors from 2017-2020. Check out his major results last season.
Masters: 21st
PGA Championship: CUT
U.S. Open: 19th
The Open Championship: 40th
That's very disappointing for a golfer of his caliber. He should at least be in contention for a top 10 finish. I think we'll see that in 2022.
Xander Schauffele (+1600)
Xander Schauffele is my sleeper to top the money list. I feel like Schauffele is in the same spot Jon Rahm was in a year or two ago. Everyone knows he is one of the top golfers, but when will he take the next step?
Last season, Rahm essentially passed him the unofficial title of the best active player not to win a major.
The 2019 season was the best of Schauffele's career. He finished sixth on the money list with two wins and six top 10 finishes in 21 starts. Both of his victories came in his first five starts of the season.
A few years before that, he had one of the best rookie seasons in PGA Tour history.
Schauffele came flying out of the gates last season. Check out his finishes in his first seven tournaments.
U.S. Open: +4 (5th)
CJ CUP: -18 (2nd)
Zozo Championship: -15 (17th)
Masters: -7 (17th)
Sentry Tournament of Champions: -21 (5th)
Farmers Insurance Open: -9 (2nd)
Waste Management Phoenix Open: -18 (2nd)
He struggled throughout the remainder of the season, but he did score a third-place finish in the 2021 Masters.
One thing I noticed with Schauffele's numbers is his success in the Tour Championship. The tournament determines the winner of the FedEx Cup, but it could also decide who tops the money list.
In five Tour Championships, Schauffele has a victory and two second-place finishes. It's impressive to have someone step up at the right moment.
The biggest issue for his chances to top the money list is his ability to win tournaments. He consistently finishes near the top of the leaderboard, but he only has four wins on the PGA Tour. Rahm is the only player in the last 11 years to top the money list with less than two wins.
Can Schauffele stack together more wins in 2022? Only time will tell.
Betting on the PGA Tour Money List in 2022
The PGA Tour money list is different from the FedEx Cup. This award is more prevalent on consistent finishes, while the FedEx Cup prioritizes great finishes at the end of the season.
It'll likely take a few wins to top the list. The only other way is to perform extremely consistently, especially in the majors. It's still early, but we'll likely have some clarity in the next few months.
Make sure you place your bets using the top golf betting sites.
Top Golf Betting Sites for 2022
September
Casino of the Month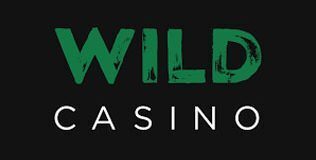 Welcome Bonus
250% up to $5,000